Japan
Get more with myNEWS
A personalised news feed of stories that matter to you
Learn more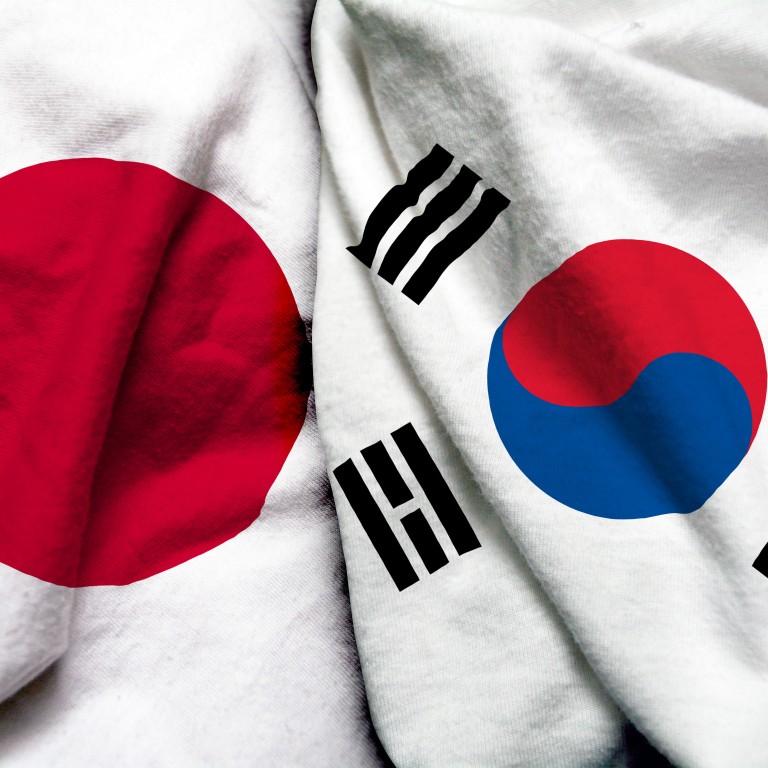 Japan and South Korea trade accusations ahead of WTO meeting
Officials from two countries discussing Tokyo's export restrictions on chemical ingredients at World Trade Organisation in Geneva
Seoul claims Japan – not South Korea – has breached international sanctions on the North, while Tokyo says its 'trust' in Seoul has been damaged
Japan and South Korea have traded accusations ahead of a World Trade Organisation meeting, with Seoul claiming it was Tokyo that had breached international sanctions on North Korea, not Seoul.
Top trade officials from the two countries are discussing Japan's export controls on South Korea at the WTO in Geneva on Tuesday, after Seoul earlier this month raised the issue with the trade body, calling them an "unfair practice".
Japan imposed export restrictions on three chemical ingredients earlier this month: fluorinated polyamides, used in smartphones; photoresists, used in semiconductors; and hydrogen fluoride, used in semiconductors. It claimed that its "trust" in South Korea had been damaged.
South Korean firms are heavily reliant on Japan for all three compounds – in May, the country sourced 94 per cent of fluorinated polyamides and 92 per cent of photoresists from the country, according to the Korea International Trade Association.
The seeds of the trade row lie in a dispute between Seoul and Tokyo over the legacy of Japan's colonial rule over the Korean peninsula prior to the end of World War II. Tokyo, which believes it settled all necessary compensation under a treaty signed in 1965, has been angered by a South Korean court's recent order that Japanese firms must compensate wartime victims of forced labour, while Seoul believes that a victim's individual right to file a claim has not expired.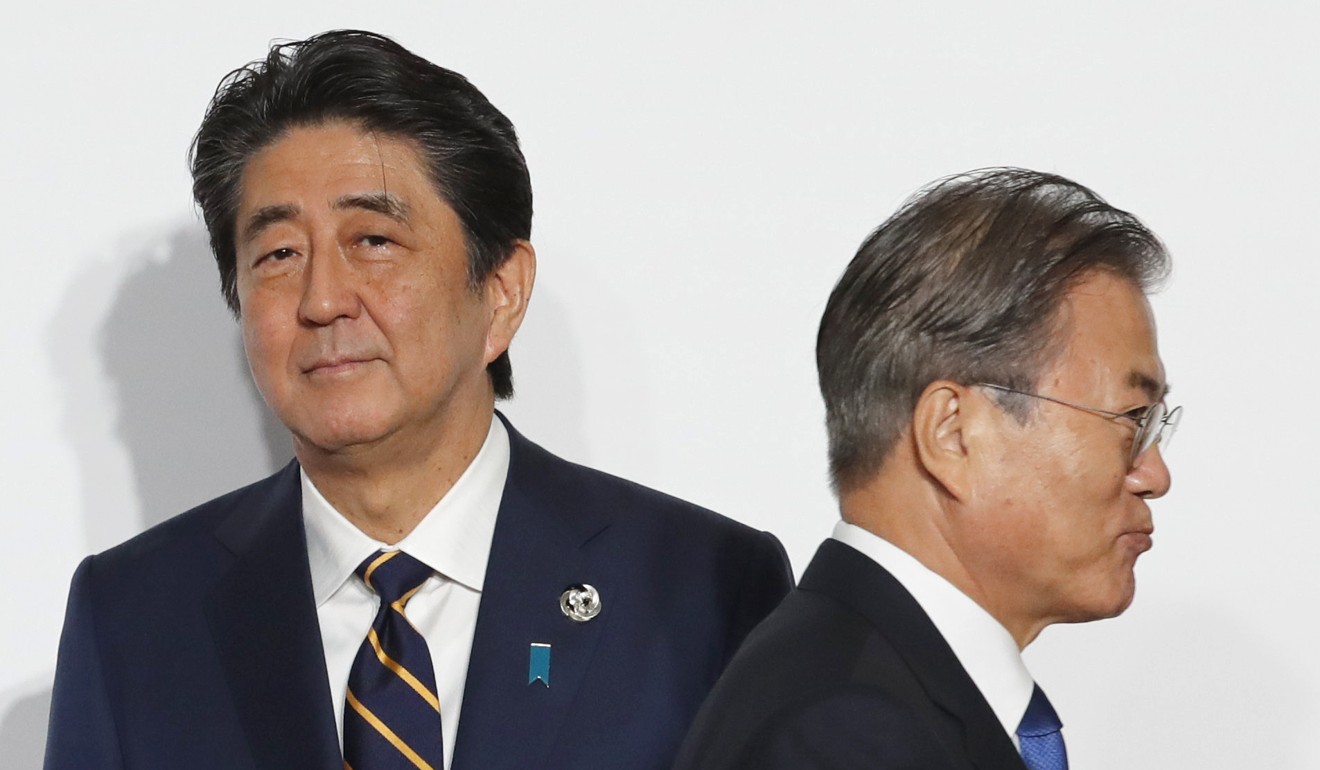 But Japan has not explicitly said the political issue prompted its trade restrictions, saying only that the action was taken because its "trust" in South Korea's export control authority had been damaged.
"Certain sensitive items have been exported to the Republic of Korea with inadequate management by companies," according to a document released by Japan's Ministry of Economy, Trade and Industry.
It did not elaborate on the "inadequate management", but it has been suggested that it was referring to a possible connection between South Korean companies and Pyongyang.
On Monday, a high-level Japanese official told South Korean media in Tokyo that Seoul's export system "may or may not" have created the trade problems, but did not directly accuse South Korean companies of trading with the North.
Tokyo said earlier that it planned to remove South Korea from a "white list" of countries with minimum trade controls because it was not "trustworthy".
A senior South Korean diplomat in Hong Kong on Tuesday dismissed Japan's claim, saying Seoul had never violated any export control regulations and was fully aligned with the international sanctions regime.
"Japan must provide evidence if it wants to accuse Korea of violating export control principles," the diplomat said, adding that Tokyo's trade restrictions were a "clear violation of WTO principles".
"I see it as economic imperialism," the diplomat said, noting that Japan's move would not only disrupt the global value chain but also harm the world economy.
"The principle of free trade must be protected … in fact, Japanese Prime Minister Shinzo Abe himself made that vow during the G20 summit in Osaka last month," the South Korean official said.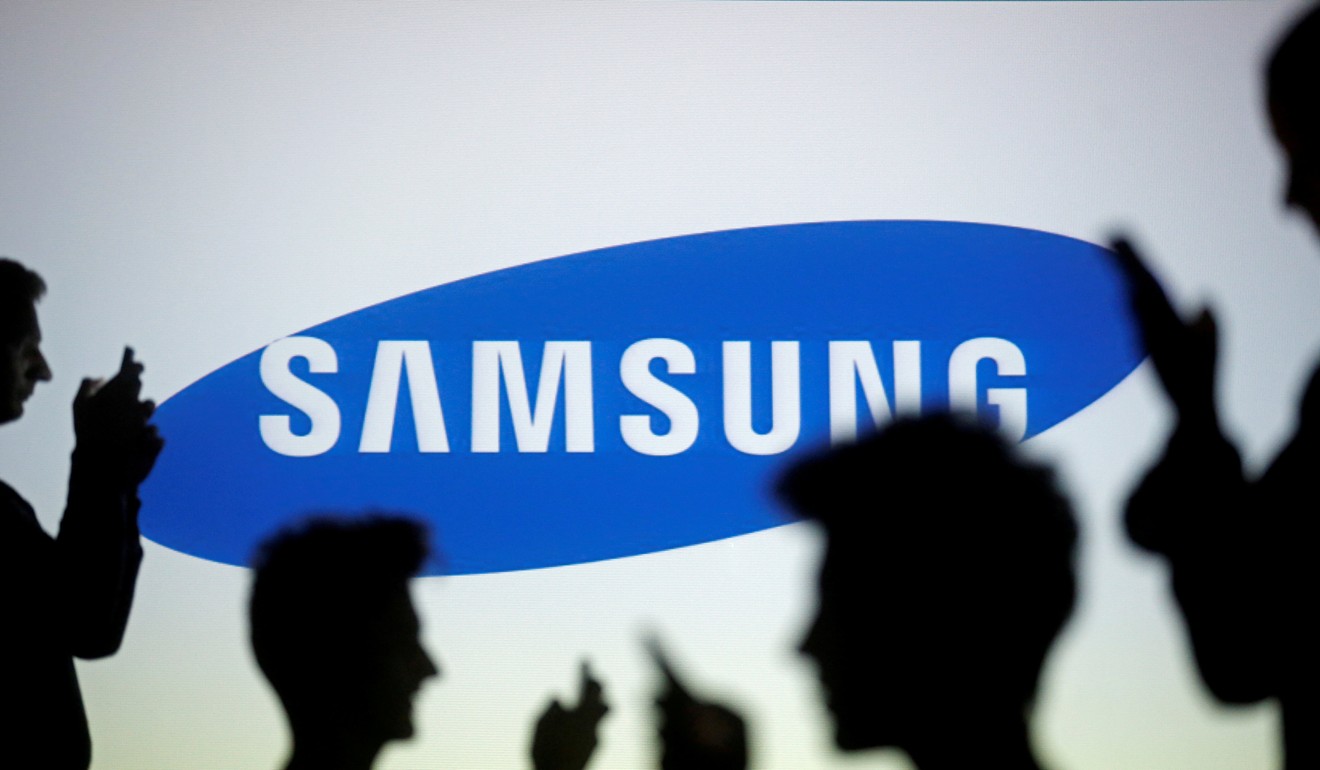 The deepening row will affect not only South Korean tech giants like Samsung and LG Display – both of which rely heavily on Japanese suppliers – but also those firms in Japan, which will need to find new customers and could have their own supply chains disrupted if relations worsen.
According to South Korean lawmaker Ha Tae-keung, it was Tokyo that had shown weak export controls, not Seoul.
Ha claimed Japanese companies had sent over 30 illegal shipments of hydrogen fluoride and other strategic items used for making biochemical weapons to North Korea between 1996 and 2003, citing a document from the Centre for Information on Security Trade Controls, an NGO in Tokyo.
The lawmaker also claimed Japanese firms had smuggled so-called induction furnace – a material used to develop nuclear weapons – to Iran in 2017, citing data from the Tokyo Metropolitan Police Department in 2018.
Observers said Tokyo's trade restrictions and its strong engagement at the WTO were unusual, and that the world was being reshaped, with geopolitics dictating narratives on the economy.
June Park, who specialises in the international political economy at George Mason University Korea, said Japan could be seeking to apply pressure on South Korea in the same way the US was doing with other countries.
"Japan makes the endeavour seem legitimate by differentiating the pre-existing relationship with South Korea and the 'most-favoured nation' non-discrimination requirement under the WTO. It is very clear that the Japanese have thought this through, and they are being shrewd," Park said.
She said Tokyo's move was in line with "the nature of trade wars in our time".
"We are no longer living in a world where the US is interested in constructing global norms. Rather, it is exercising a policy where bilateral deals are meant to serve US interests, regardless of alliances or goodwill or intentions … In this type of world, where the realist view prevails, geoeconomics goes hand in hand with geopolitics," Park said.