Asean
Get more with myNEWS
A personalised news feed of stories that matter to you
Learn more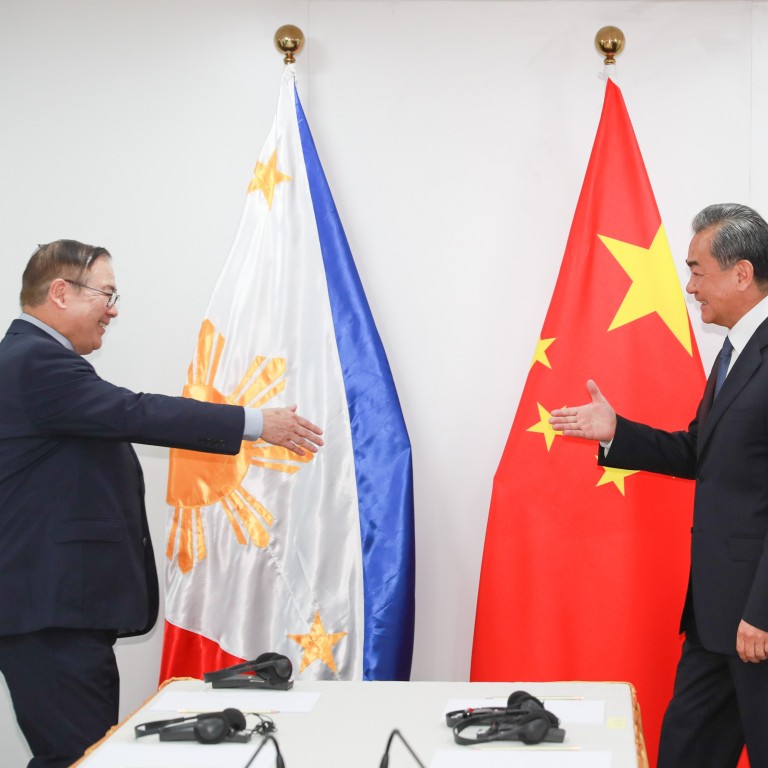 China and US court Asean members to strengthen Indo-Pacific ties as trade war enters second year
China's Wang Yi and US' Mike Pompeo at summit in Thailand to sell their visions of future for Southeast Asia
Analysts expect pragmatism from Asean as world's two biggest economic powers play diplomatic game
China and the United States are on a mission to strengthen ties with allies and expand their influence in Southeast Asia this week as their trade war enters a second year.
US Secretary of State Mike Pompeo arrived for a meeting of the Association of Southeast Asian Nations (Asean) in Bangkok on Wednesday to promote the US-led Indo-Pacific strategy, while Chinese Foreign Minister Wang Yi touched down a day earlier to advance Beijing's Belt and Road Initiative.
The US Department of State said that Pompeo's trip was aimed at deepening Washington's "long-standing alliances and vibrant bilateral relations with these countries, and [to] reaffirm our commitment to Asean, which is central to our vision for the Indo-Pacific region".
In Beijing on Wednesday, Chinese foreign ministry spokeswoman Hua Chunying said that while their meeting was yet to be set, Wang and Pompeo were expected to meet and talk "frankly" about bilateral relations.
"I think that it is indeed necessary for China and the United States to maintain communication, as the two countries face many situations," Hua said. "The issues would be communicated frankly".
The Indo-Pacific strategy is a military and economic framework to contain China's expansion into the Pacific and Indian oceans, and to offer an alternative to Beijing's flagship belt and road development programme.
En route to Thailand, Pompeo said that after a stalled start to US Indo-Pacific policy during the Barack Obama administration, Washington's strategy was well on its way to bearing fruit for the US and its allies.
"We have watched these coalitions build out," he said.
Pompeo dismissed claims that China's sphere of influence among Asean members was growing, saying such speculation was "not factually accurate".
"[Asean countries] are looking for partners that are going to help them build out their economies and to take good care of their people," he said, pledging greater engagement from President Donald Trump's administration.
Pompeo was expected to sit down on Friday with his South Korean and Japanese counterparts to consolidate their trilateral alliance in the region.
He was also expected to hold talks with Thai Foreign Minister Don Pramudwinai that day.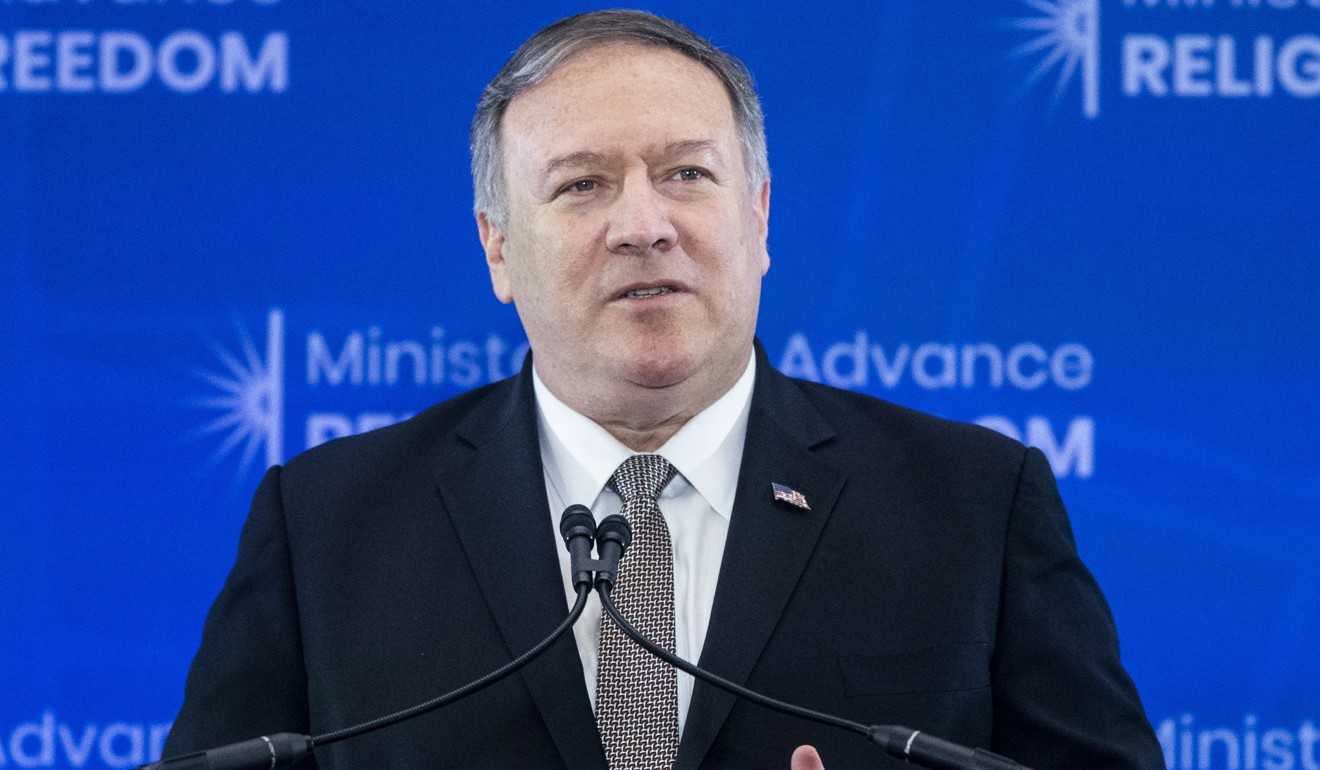 Meanwhile, Wang launched his belt and road pitch to his Cambodian, Philippine and Indonesian counterparts after he arrived in Thailand for the gathering, which ends on Saturday.
The belt and road projects are largely commercial and aimed at strengthening land and sea infrastructure linking Asia, Europe and Africa. But they have raised suspicion in the West that they are aimed at eroding the US-led world order.
During his meeting with Philippine Foreign Affairs Secretary Teodoro Locsin, Wang said: "China is willing to have high-level exchanges with the Philippines, to deepen the mutual trust, and promote the Belt and Road Initiative [in the Philippines] … to accelerate the development of regional infrastructure."
This year's Asean forum was taking place as countries were more receptive to Chinese initiatives, in part due to the unpredictability of the US administration, according to Rajeev Ranjan Charturvedy, a visiting fellow at the S. Rajaratnam School of International Studies at Nanyang Technological University in Singapore.
"Policy uncertainties under the Trump administration have already pushed some Asean countries towards China in ways that would have seemed unlikely a few years ago," Charturvedy said.
Analysts said Trump's "America first" approach shaped his Asean policy. The president has vowed to apply "punishments" to countries – including Asean member states – for contributing to the US trade deficit.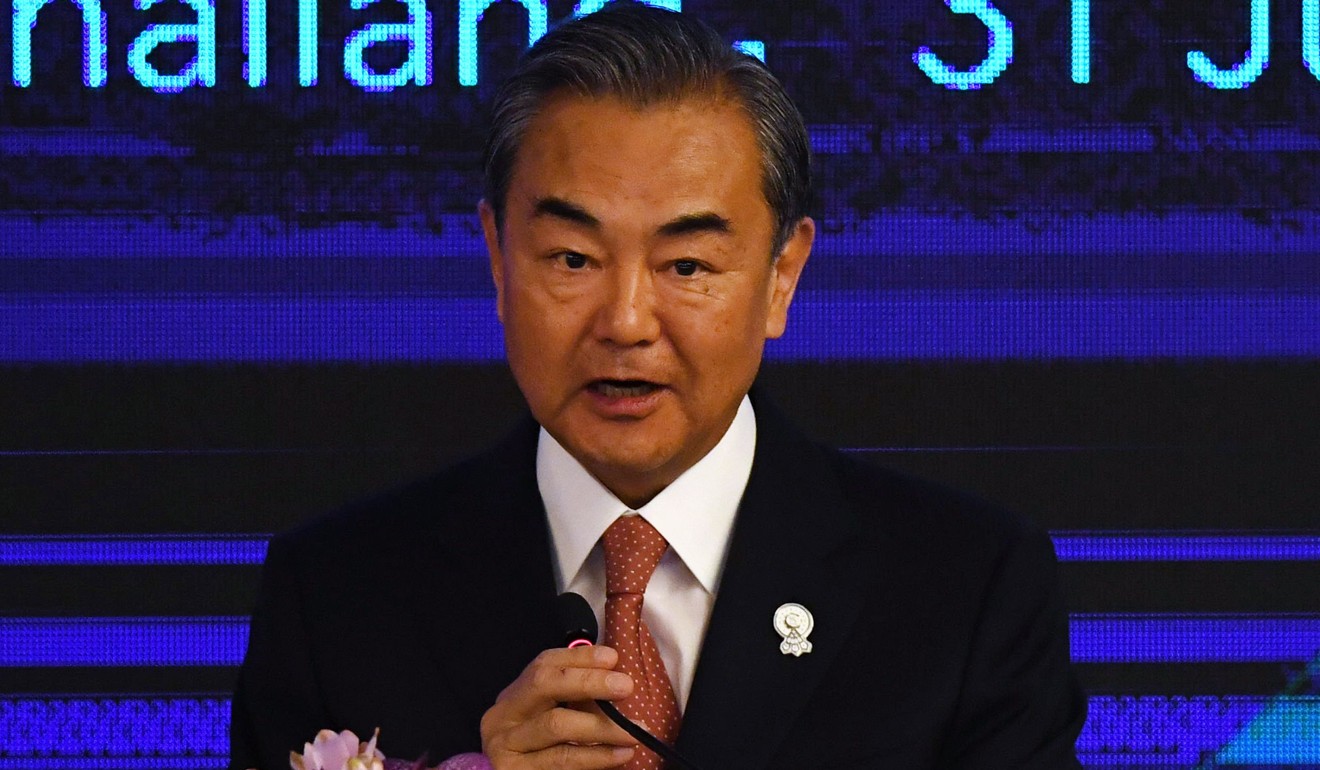 Trump was absent at the Asean summit in Singapore last year, leading to concerns that Washington's commitment to Asia was declining.
Charturvedy said that the Asean forum's focus was about building constructive regionalism, but that China's attitudes to security could pose a challenge.
"[However] Asean countries clearly hope not to be forced to choose between the US and Chinese offers. Rather, they would like more freedom of choice while accommodating for a larger role for China in the region," he said.
Clarita Carlos, a professor of political science at the University of the Philippines, suggested that Asean members would be pragmatic during the forum.
They would try to find their own balances between the two major powers – as countries, rather than as a bloc – to try to maximise each state's interests and advantages, Carlos said.
"Vietnam has a love-hate relationship with China, especially as a winner in the ongoing US-China trade war," she said. "Singapore has close relations with China. There are also ups and downs in the relationship with China for Brunei, Malaysia and Indonesia."
This article appeared in the South China Morning Post print edition as: China and U.S. sell Asean visions