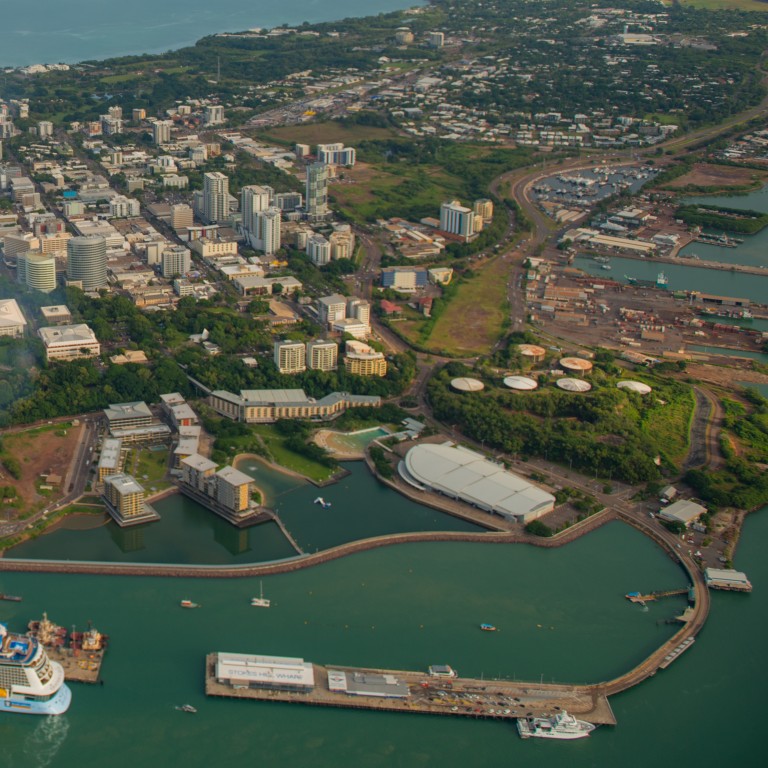 Darwin, Australia at centre of strategic tussle between US and China
United States plans to build military facility in the Northern Territory capital once it's approved by Congress, according to Australian defence minister
Its port was leased to Chinese company Landbridge Group in 2015 under a controversial 99-year deal
The United States' US$211.5 million plan to expand its military infrastructure in Australia reflects the nation's growing strategic importance amid increasing rivalry between the US and China, according to analysts.
The assessment came after Australian Foreign Minister Marise Payne on Tuesday said the US planned to build an additional military facility in Darwin, capital of the Northern Territory, once it gets approved by the US Congress.
Payne did not give details of the new infrastructure, but according to earlier Australian media reports, the US plans to build a port facility that could accommodate large amphibious warships such as Australia's landing helicopter docks and American vessels such as the USS Wasp, strengthening the US military presence in the country.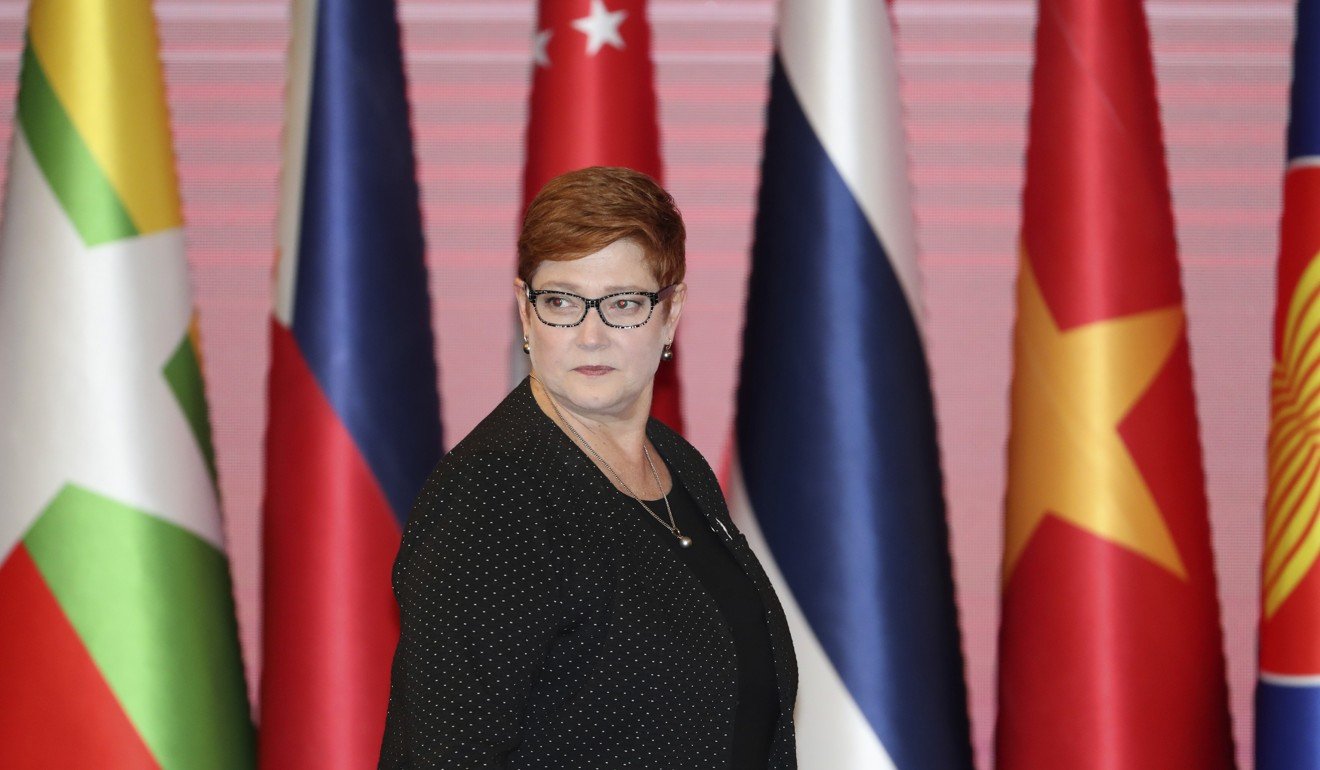 Under the agreement, Landbridge – controlled by Chinese billionaire Ye Cheng, who is based in Shandong province – took an 80 per cent stake in the port. The company also owns oil and gas assets in Australia.
At the time, Washington complained that it had not been informed about the deal in Darwin, which is of strategic importance to both the US and its biggest rival, China.
A month after the port lease was granted in October 2015, Ye told state news agency Xinhua that Beijing wanted to put Darwin on the map for Chinese business under its
Belt and Road Initiative
– a vast trade and infrastructure scheme linking China with Asia, Africa, Europe and beyond.
Canberra has not signed a memorandum of understanding on the programme amid concerns over Beijing's regional ambitions, but the state of
Victoria has broken ranks
with the national government to support the initiative.
Adam Ni, a China researcher at Macquarie University in Sydney, said Darwin was a base for US marines and important for its operations in the Pacific.
"It fits into a bigger strategy of tighter coordination with its allies in response to China," Ni said.
"Darwin also provides a good base for US operations from Australia such as rotating its marines, deploying military assets in the context of wider networks to enhance its military presence in Asia … It's a piece of the puzzle," he said.
"For China, it's more about investment – and the access to infrastructure assets, such as ports ... as part of expanding networks for its trade connectivity. It's an infrastructure gateway to Australia," he added.
Wang Heng, an associate law professor at the University of New South Wales in Sydney, said Darwin Port was significant to Australia's national security.
"Investment in this critical infrastructure could have long-term and profound implications given the role of such infrastructure," Wang said.
The US move comes as Washington tries to win support for its Indo-Pacific strategy, a military and economic framework to contain China's expansion in the Pacific and Indian oceans. It was formally laid out by US President Donald Trump during his first Asian tour in 2017, when he also revived the Quadrilateral Security Dialogue – informal strategic talks between the US, Japan, Australia and India.
Liang Yunxiang, an international affairs expert at Peking University, said the close security ties between Australia and the US could add to scrutiny on Chinese investments in the country.
"This latest US move has targeted China to a certain degree, but since China won't stop investing in overseas ports [as it seeks to] expand economic and security interests, China's cooperation with other countries is likely to run into more trouble because of US pressure," Liang said.
It comes amid increasing concern over growing Chinese influence in Australia and the region, as well as allegations of Chinese meddling in Australian politics that have strained ties between the two countries.
After meeting his Australian counterpart Payne at a regional summit in Bangkok on Friday, Chinese Foreign Minister Wang Yi said the countries had not made "satisfactory" progress to improve relations.
"During our diplomatic and strategic dialogue in Beijing in November, we agreed to recalibrate and relaunch China-Australia relations, but the progress of improving our ties has not been satisfactory," Wang said.
He added that he hoped China's relations with Australia could get back on track as soon as possible, according to a statement from the Chinese foreign ministry.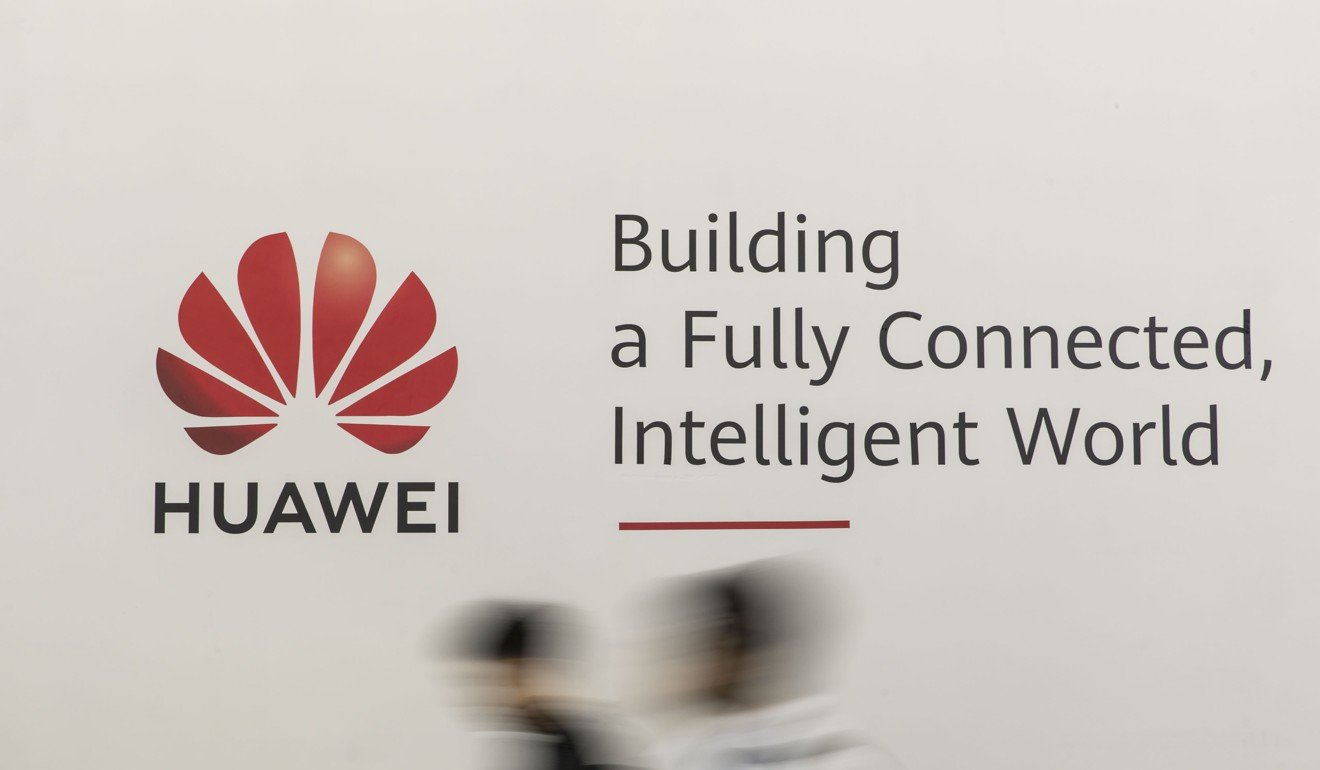 One move that caused friction was Australia's decision last year to ban Chinese tech giants Huawei Technologies and ZTE – companies at the heart of the US-China trade war – from providing 5G technology for the country's wireless networks over national security concerns.
Meanwhile, Canberra recently set up a US$1.38 billion Australian Infrastructure Financing Facility for projects in the Pacific, and it has also been proposed that the country's Export Finance and Insurance Corporation be granted more resources and power to support investment in the region – including through a new Trilateral Infrastructure Partnership between Australia, the US and Japan – to curb China's influence in domestic affairs.
China's military expansion in the region is also a concern for Australia, and the US. The Pentagon noted that China "will remain the largest spender in the Indo-Pacific region besides the United States" in an annual report to Congress in May.
"The PLA Navy also continued submarine deployments to the Indian Ocean, demonstrating its increasing familiarity with operating in that region and underscoring China's interest in protecting [sea lines of communication] beyond the South China Sea," the report said.
This article appeared in the South China Morning Post print edition as: Darwin at centre of strategic tussle between US, China