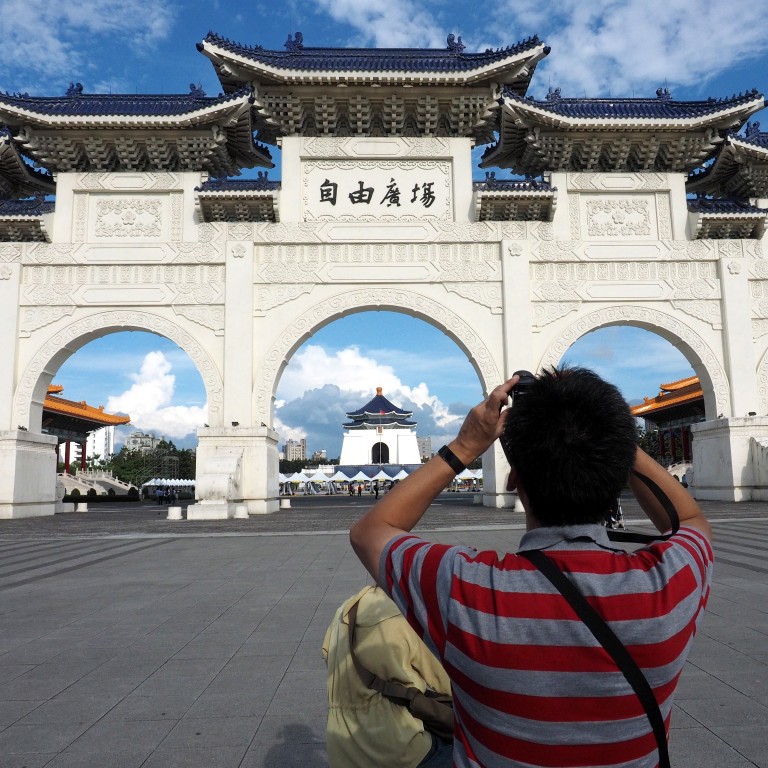 Beijing is using Chinese tourists to inflict economic pain – but does it work?
Ban on individual mainland travellers going to Taiwan is the latest move to apply pressure on the self-ruled island
It's not the first time China has used tourism restrictions in this way
With more middle-class Chinese travelling to destinations all over the world, their valuable tourist dollars have become a means for Beijing to exert pressure on other governments, like Taipei.
But while travel restrictions on mainland citizens can have a big economic impact, observers say they may not be an effective way to help Beijing achieve its aims.
Taiwan was caught off guard on Wednesday when Beijing
announced it would bar citizens
from 47 mainland cities from travelling to the self-ruled island as individual tourists.
The mainland ban on individual tourist visas began on August 1, with no stated end date, and was due to the ruling Democratic Progressive Party's "consistent efforts to push Taiwanese independence activities and incite hostility to the mainland", Beijing's Taiwan Affairs Office said.
Cross-strait ties between mainland China and Taiwan, over which Beijing claims sovereignty, have deteriorated under the independence-leaning administration of President Tsai Ing-wen.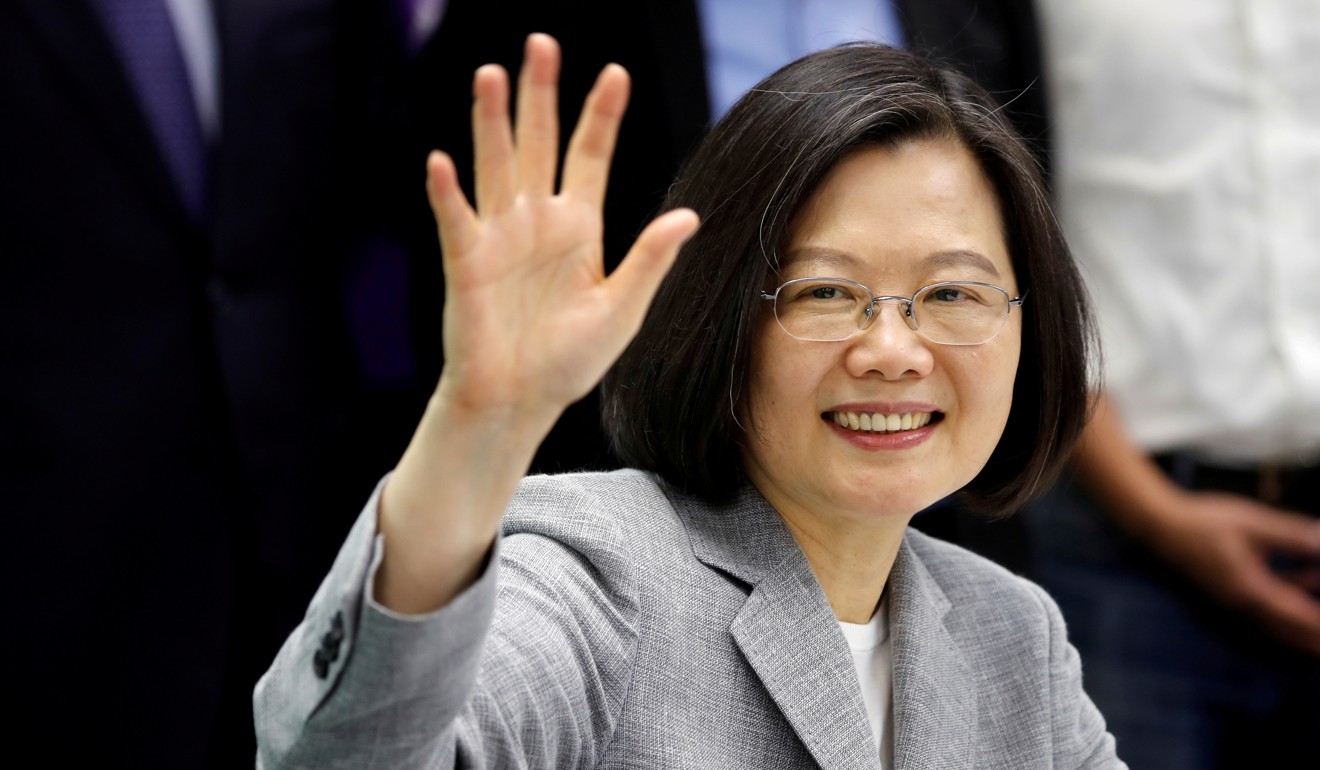 Lin Ying-yu, assistant professor of international relations at National Chung Cheng University, said the restriction on mainland tourists was one of several steps Beijing had taken against Taiwan in recent months, following a fighter jet incursion in the Taiwan Strait in March and recent military drills by the People's Liberation Army near the island.
"These are all part of efforts to pressure Taiwan, using measures that are less friendly to Taiwan like removing individual tourist visas," he said. "You can see from all of these things that China is taking harder-line policies against Taiwan recently."
Taiwan is the latest example of Beijing using mainland tourists as a lever against other governments. The China Tourism Academy estimated that Chinese travellers spent more than US$120 billion in 2018 on a total of 149.7 million outbound trips taken that year, according to government data.
Beijing wielded the tourism stick similarly when tensions rose with South Korea in 2017 over the deployment of a US Terminal High Altitude Area Defence System (THAAD) there, fearing the missile shield would threaten its security.
China's ban on group tours to South Korea halved the number of Chinese tourists to the country, costing an estimated 7.5 trillion won (US$6.24 billion) in losses, according to government data.
The total number of mainland visitors plummeted in 2017 to 4.2 million from 8.1 million the year before, official numbers show.
Even after tensions eased between the countries, Chinese visitor numbers have not returned to former levels, with the total for the first half of this year still down by 1 million from the same period in 2016.
But the move did not stop South Korea from deploying the THAAD system – instead, it made China unpopular with its neighbours.
In 2017, China's rating in an opinion poll of South Koreans by the Asan Institute for Policy Studies slumped from 4.31 in January to 3.21 in March on a 0-10 scale, with 10 representing the most favourable.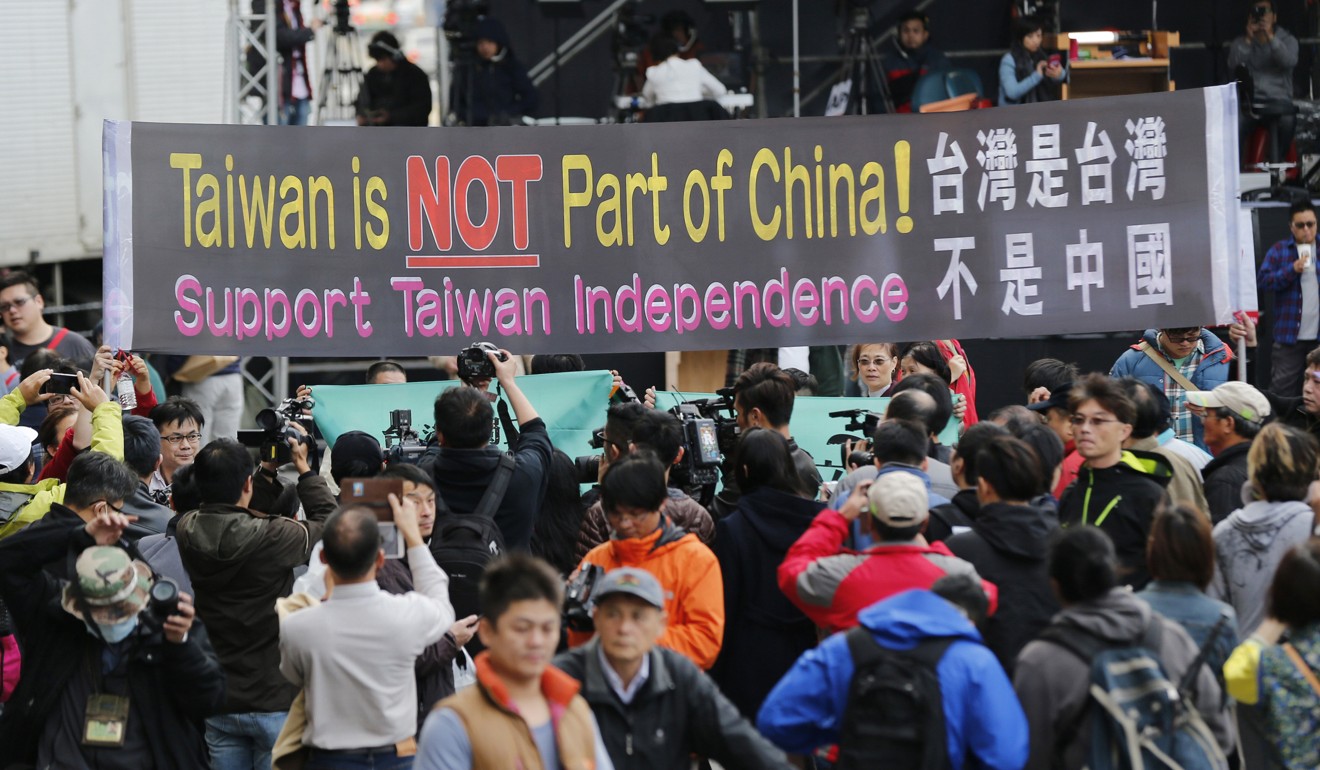 Zhang Baohui, director of the Centre for Asian Pacific Studies at Lingnan University in Hong Kong, noted the economic cost of a Chinese tourism boycott.
"Chinese travellers have a big impact on the tourist industries of places such as South Korea and Taiwan, and tourism can be an effective way to apply economic pressure," Zhang said.
"But the deployment of THAAD is a national security issue for South Korea, and Seoul won't abandon this just because of economic losses."
China has used similar tactics against Palau, an archipelago nation in the Pacific and one of Taiwan's few remaining diplomatic allies.
In November 2017, Beijing stopped group tours to the country, ostensibly to pressure Palau to switch diplomatic recognition to the mainland Chinese government.
As a result, the number of Chinese visitors fell 22.7 per cent in the third and fourth quarters of 2017, according to the South Pacific Tourism Organisation. Mainland Chinese tourist numbers had grown rapidly in the years before the ban – from less than 1,000 in 2010 to peak at more than 90,000 in 2016. But they slid post-ban from 70,741 in 2016 to just 55,491 the next year, government data showed.
Palau has maintained diplomatic relations with Taiwan.
More recently, as Beijing and Washington have clashed in a year-long trade war, China
issued a travel advisory for the United States
in early June, citing immigration checks and home interviews as methods US law enforcement agencies used to "harass" Chinese travellers.
China's Ministry of Culture and Tourism also released a separate advisory about safety in the US, mentioning frequent shootings, robberies and theft.
China also officially
warned Chinese students and scholars
seeking to head to the US to "raise their risk assessment", given increased visa delays and denials of student applications.
In Taiwan, the number of mainland visitors had been declining in recent years compared to years when Ma Ying-jeou, from the mainland-friendly Kuomintang party, was president.
Tourist arrivals from the mainland fell from 4.2 million in 2015, when Ma was in office, to 2.7 million last year under Tsai, according to Taiwanese government data.
Taiwanese authorities said Beijing's ban on solo travellers could result in 700,000 fewer arrivals over the next six months, which may cost the island NT$28 billion (US$890.75 million) in lost revenue.
While the impact has yet to be seen, critics have accused Beijing of attempting to influence Taiwan's upcoming presidential election and say there should not be heavy reliance on mainland China for economic development.
Zhang also noted that Tsai's support for the wave of protests in Hong Kong stemming from a
now-shelved extradition bill
could also have drawn Beijing's ire.
"The Tsai Ing-wen administration has been talking a lot about the Hong Kong protests recently," Zhang said. "It's possible that through restricting tourists from going to the island, Beijing is telling Tsai that there is a price to pay if she uses Hong Kong to make political gains."
This article appeared in the South China Morning Post print edition as: Pressure via tourism has not helped Beijing