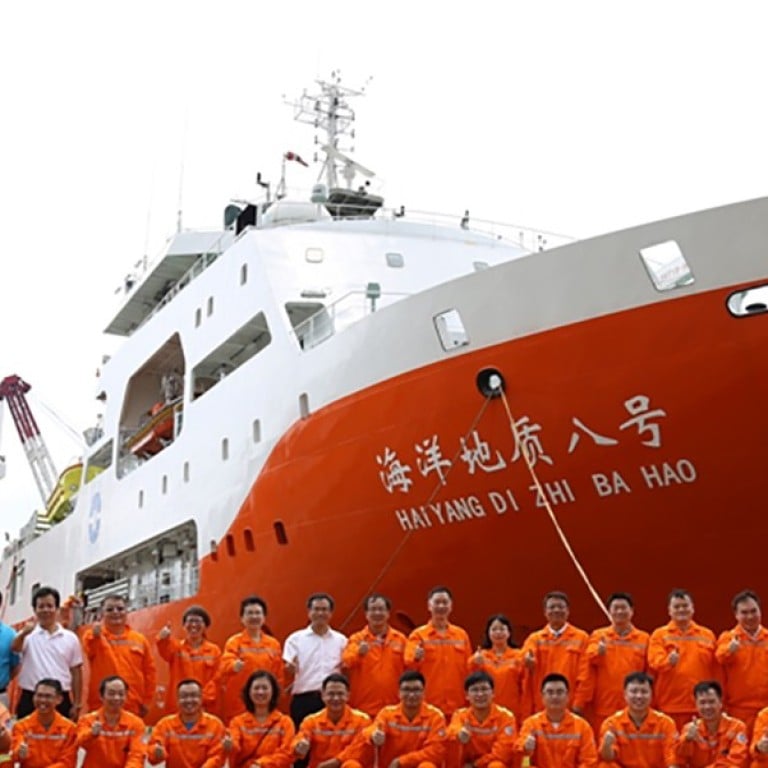 The Chinese survey ships that cause ripples in Vietnam and across the South China Sea
China's fleet of 54 oceanic research vessels and their missions are part of the country's expanding maritime operations
Despite their ostensible scientific purpose, they have been accused of intelligence gathering and reconnaissance activity
After a tense, month-long stand-off between China and Vietnam over a reef in the South China Sea, the Chinese survey vessel Haiyang Dizhi 8, or Marine Geology 8, left Vietnam's exclusive economic zone on Wednesday.
In early July, the Haiyang Dizhi 8 entered waters near the Vietnamese-controlled Vanguard Bank in the Spratly Islands, ostensibly to conduct a seismic survey.
But the vessel blocked a regional Vietnamese oil exploration project as it sailed across two oil and gas blocks within 200 nautical miles of Vietnam.
The Chinese ship was well protected, with escorts including the 12,000-tonne armed coastguard vessel 3901, complete with helicopter, and the 2,200-tonne coastguard ship 37111.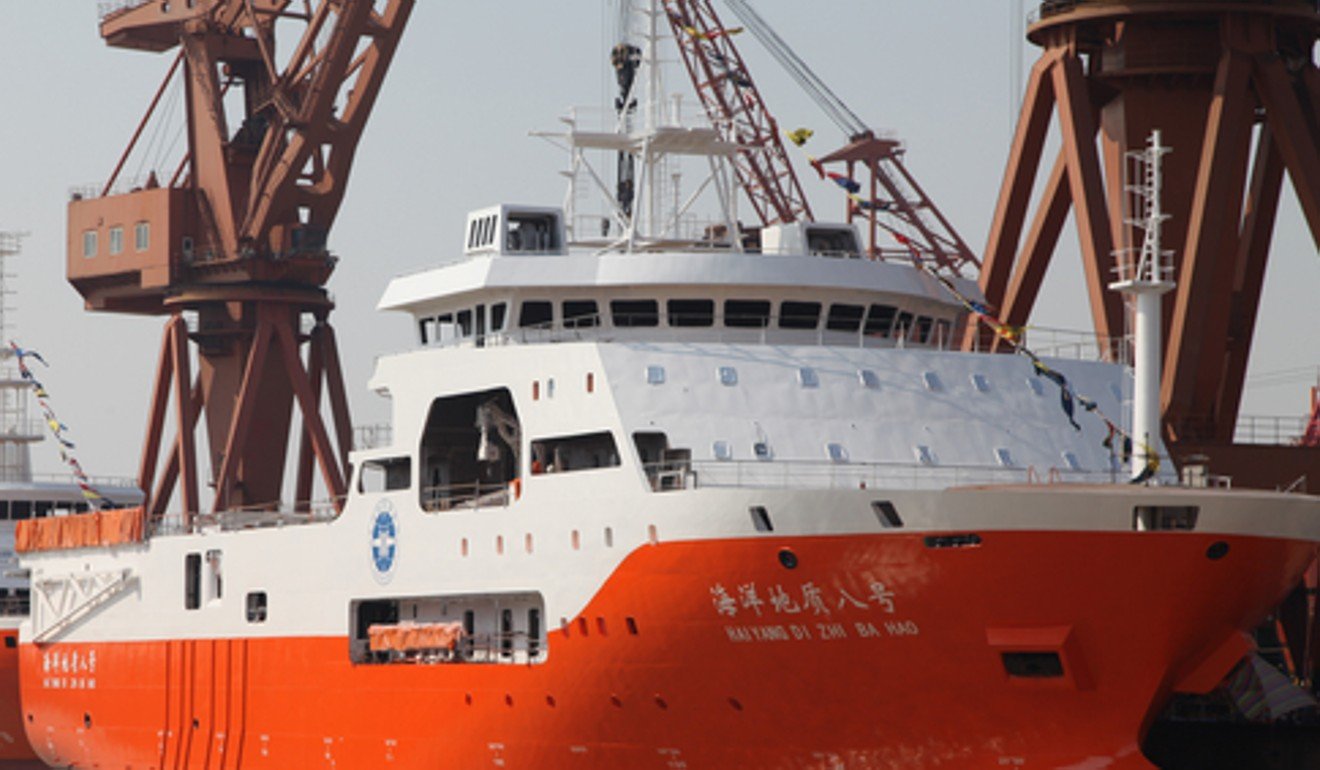 Vietnam responded to China's actions by sending coastguard vessels to shadow the Chinese surveying ship, raising tensions between the countries to a level not seen in years.
Ultimately, several heavily armed coastguards vessels – two Chinese and four Vietnamese – were eyeing each other in patrols around the reef.
The incident drew attention to China's fleet of 54 oceanic research vessels and how they play a part in Beijing's handling of maritime disputes.
Their marine geology and ocean current research missions are part of China's expanding maritime activities, but the ships have been accused by some of collecting intelligence and carrying out reconnaissance operations.
Here is a look at six Chinese survey vessels that have been making a splash – and headlines – in disputed waters.
Haiyang Dizhi 8 and 9 (Marine Geology 8 and 9)
The geological research vessels entered service at the same time in 2017 – winning the nickname of "brother ships" from the official news agency, Xinhua.
The two were domestically designed and built and are among the country's most advanced research ships.
Haiyang Dizhi 8 has a gross tonnage of 6,786 tonnes and can reach a speed of 15 knots. It is equipped with high precision three-dimension seismic survey equipment. Haiyang Dizhi 9's gross tonnage is 4,350 tonnes and it is equipped with deep sea drilling gear.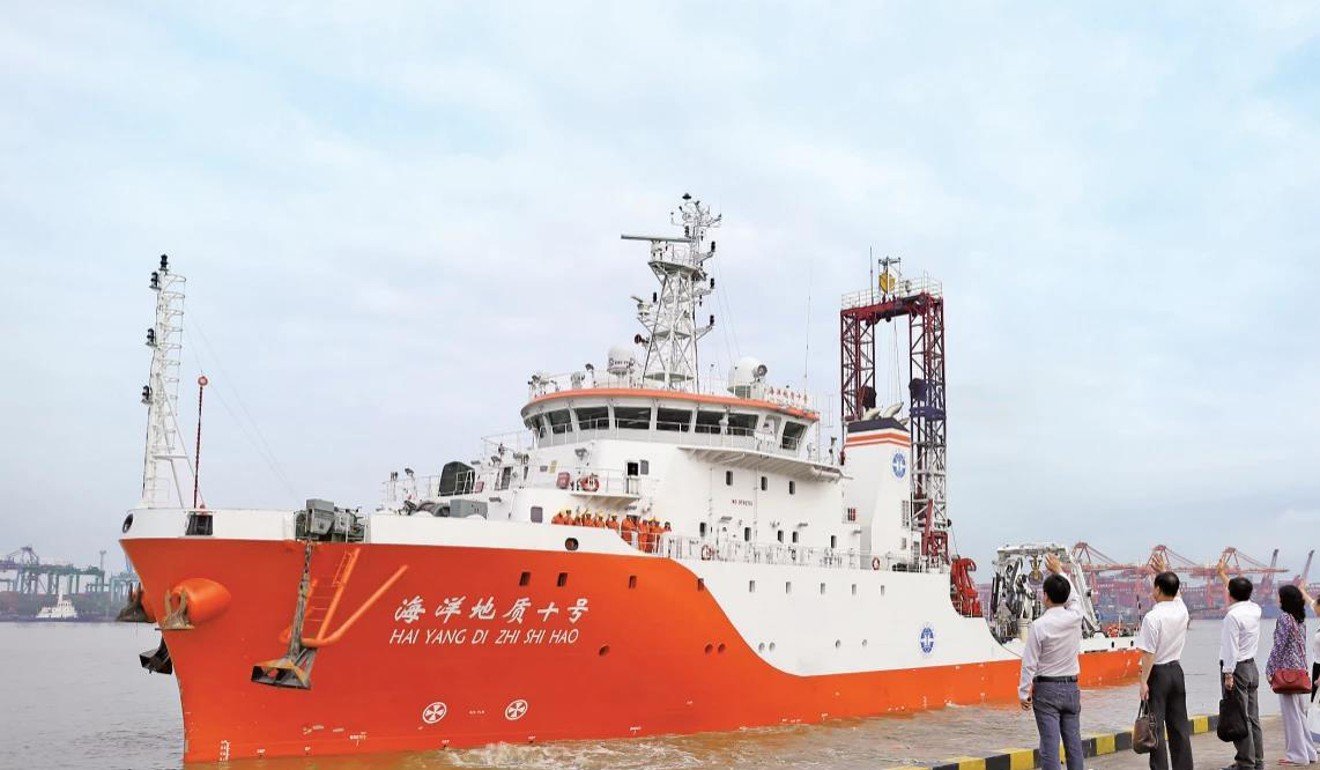 Haiyang Dizhi 10 (Marine Geology 10)
Haiyang Dizhi 10 is the newest addition to China's fleet of oceanic survey vessels and was deployed in late 2017.
It is lighter than its predecessors in the series, with a displacement of 3,400 tonnes and is equipped with deep sea drilling equipment.
The research vessel was part of the first joint ocean research expedition with Pakistani scientists, exploring the Indian Ocean which finished in February, according to CCTV.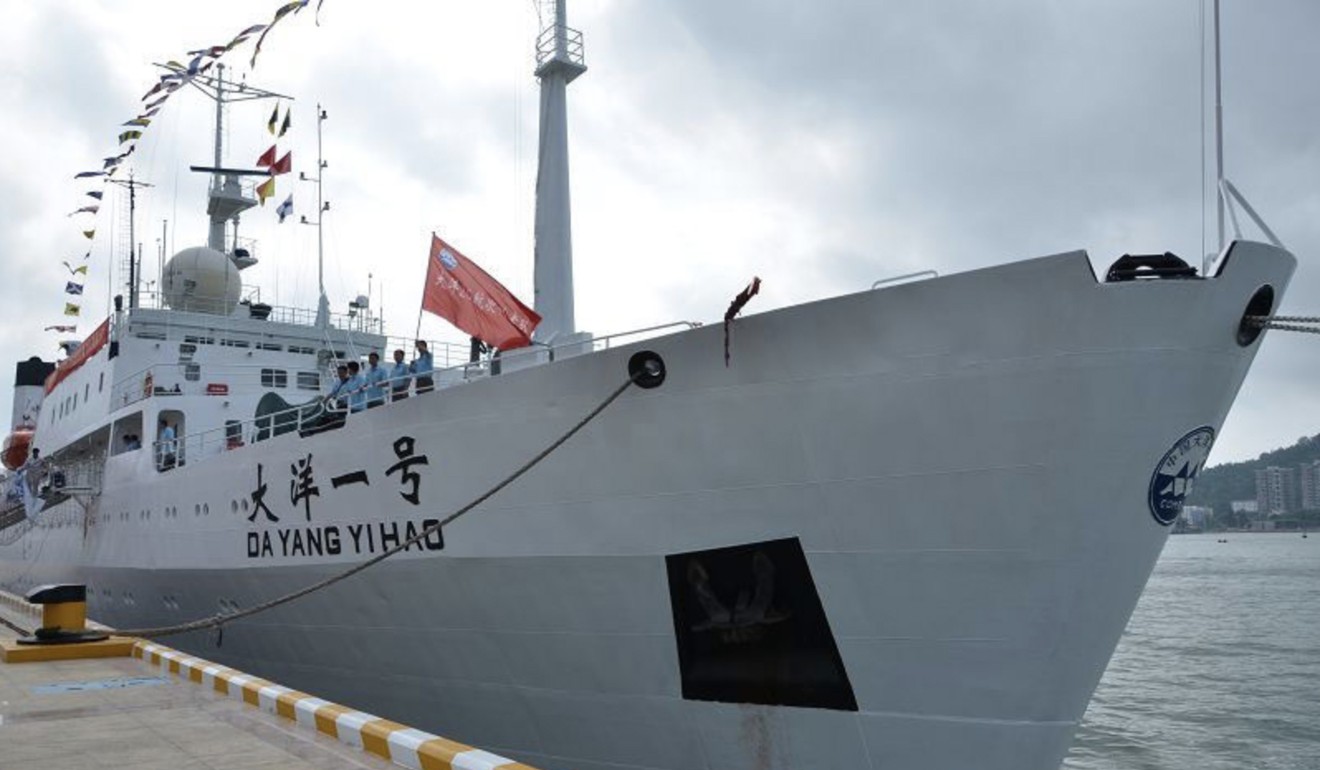 Dayang 1 (Big Ocean 1)
Dayang 1, China's first modern comprehensive oceanic research ship, began service in 1995, according to the China Ocean Mineral Resources Research and Development Association.
The vessel was repurposed from a Soviet research ship made in 1984 and since undergone several upgrades at a cost of over 100 million yuan (US$14.2 million).
Dayang 1 contains 10 laboratories for studying a range of subjects, from seismic activity to marine biology. With a displacement of 5,600 tonnes, it had conducted 52 research missions as of 2018.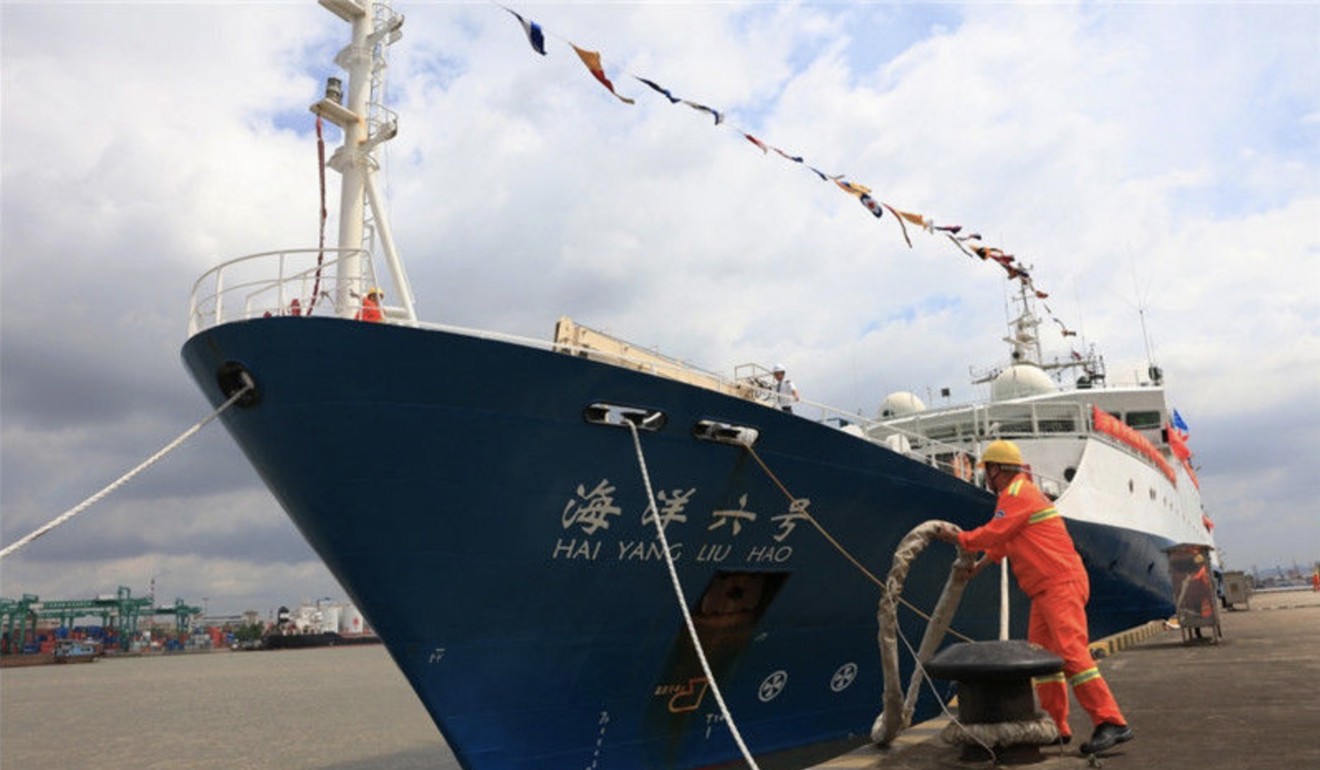 Haiyang 6 (Ocean 6)
Haiyang 6, which was deployed in 2009, broke records in 2017 for completing the longest voyage with the largest crew and covered the largest operation area for a Chinese survey ship at the time.
It crossed the Pacific and Atlantic oceans and an area around Antarctica in a 232-day expedition, according to CCTV.
With a displacement of 4,600 tonnes, the vessel can reach a speed of 17 knots. It cost almost 400 million yuan to build. Haiyang 6's research focuses on natural gas hydrate.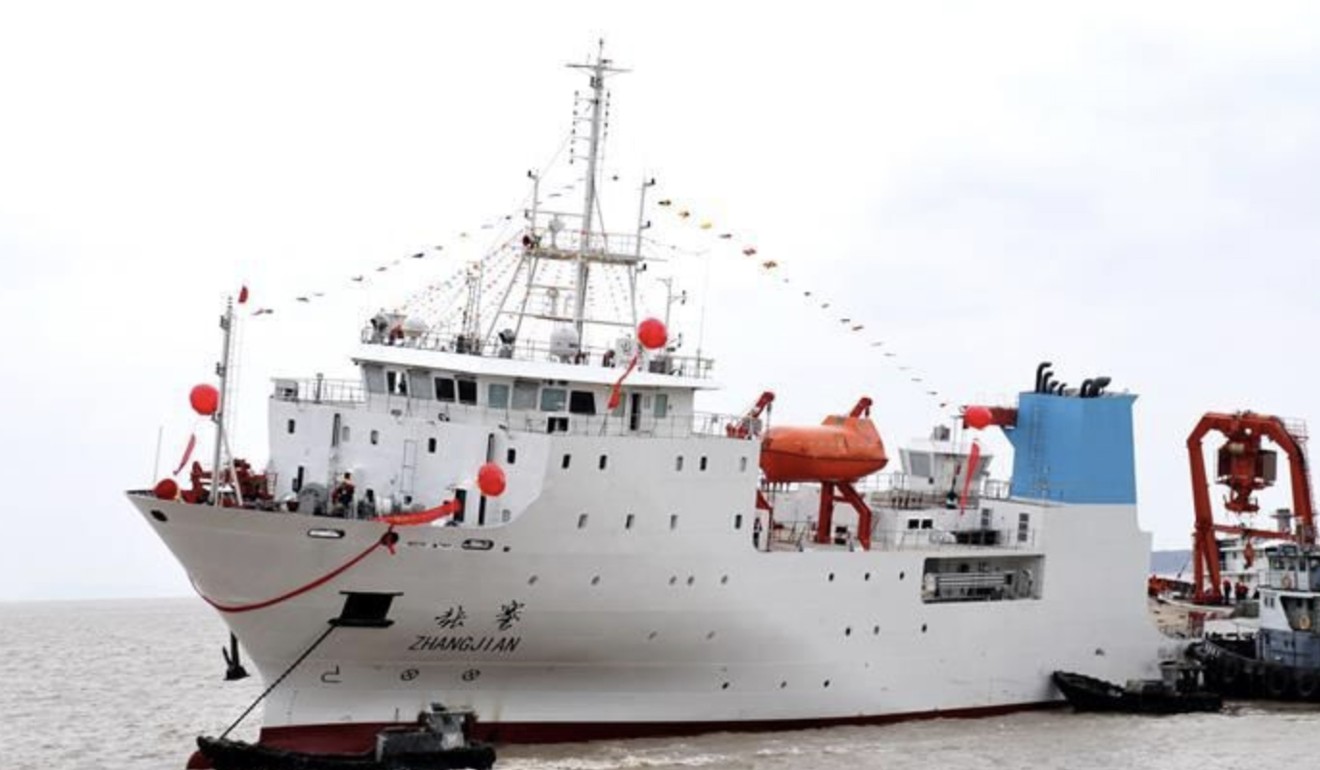 Zhang Jian
The Zhang Jian was China's first survey vessel capable of conducting deep sea research at a depth of more than 10,000 metres (32,800 feet), according to Zhejiang News. The ship is named after Qing dynasty entrepreneur and philanthropist Zhang Jian (1853 – 1926), who established more than 20 businesses and over 300 schools in his lifetime.
The ship is part of China's national marine research fleet but is owned by a Shanghai marine technology company. The Zhang Jian was deployed in 2016 and has a displacement of 4,800 tonnes.
It caught the attention of Philippine media earlier this month, when it came within 80 nautical miles of the Philippine east coast.
This happened after President Rodrigo Duterte ordered the suspension of foreign marine science research in Benham Rise in February 2018.
Benham Rise, or the Philippine Rise, is an undersea plateau featuring an extinct volcanic ridge to the northeast of the country's coastline.