Taiwan
Get more with myNEWS
A personalised news feed of stories that matter to you
Learn more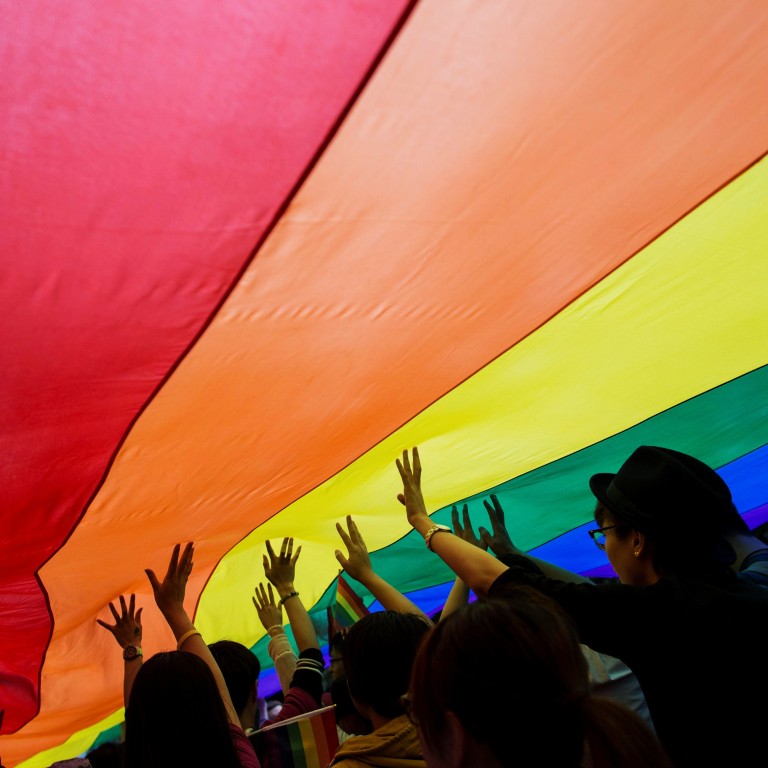 Taipei protests over UN Women listing Taiwan as province of China
Gender agency removes offending graphic on same-sex marriage from Facebook then publishes it on Twitter
Taipei has protested against a UN Women decision to describe the self-governing island as a province of China in a social media article on marriage equality, saying Beijing has trampled on human rights and does not recognise same-sex marriage.
On August 4, UN Women, the United Nations organisation dedicated to gender equality and the empowerment of women, published a graphic on its Facebook account that showed the flags of countries and regions that recognise marriage equality.
Taiwan, which legalised same-sex unions in May, was among the 27 places to do so, but was listed as "Taiwan, Province of China". On Saturday, after a protest from Taipei, UN Women removed the graphic from Facebook, but on Sunday the offending version appeared on its Twitter feed, leading to more anger.
"Our representative office in New York has confirmed that the UN finally removed the graphic from its Twitter account after our [second protest] on August 11," the island's foreign ministry said on Monday.
"We still find it disappointing for the UN to be reluctant to correctly address our official title and simply remove the graphic to resolve the issue," it said, adding that it was pleased that the UN had acknowledged protests from Taiwan and other countries that supported the island over the naming issue.
It called on the world body to play a neutral role in disputes between Taipei and Beijing.
Beijing considers Taiwan a part of "one China" that must return to its fold, by force if necessary. The island, however, regards itself as an independent entity which uses the Republic of China as its official title.
The two sides have had separate political systems and governments since the Kuomintang was driven off the mainland by Communist forces after a civil war 70 years ago and set up an interim regime in Taiwan.
The Republic of China was a member of the UN and held a seat at the Security Council with a veto until 1971, when the General Assembly passed a resolution to remove Taipei and recognise Beijing as the sole representative of China.
The resolution, plus the mainland's efforts, have prompted many countries to switch recognition from Taipei to Beijing, leaving the island with 17 mostly impoverished allies when there were once more than 100.
.
This article appeared in the South China Morning Post print edition as: Taipei protests over U.N. group listing Taiwan as province of China