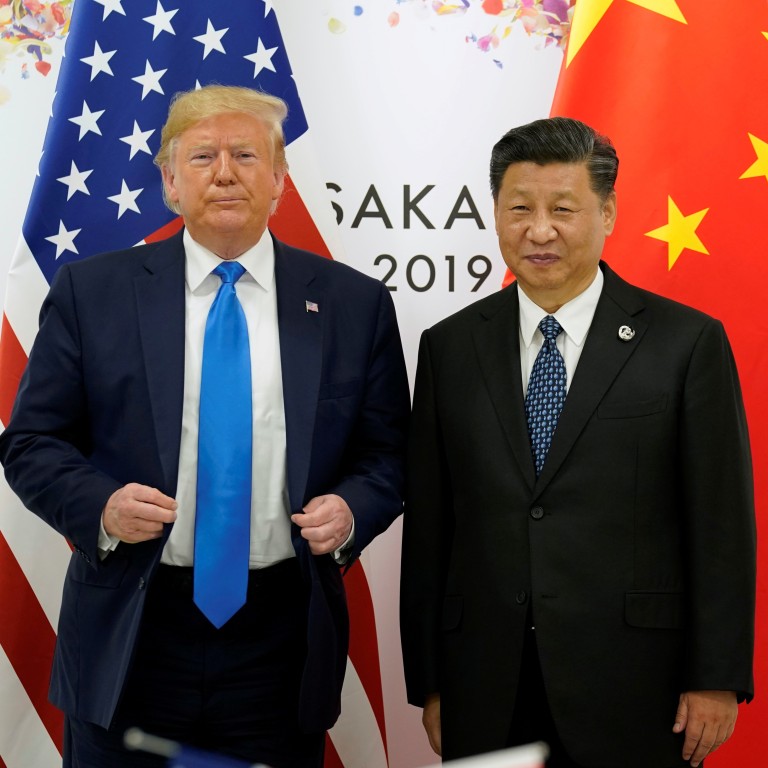 US-China cooperation not a priority for either side, says Beijing academic
Any chance of an end to trade war is gone and chances to work together have turned into disputes, Shi Yinhong of Renmin University says
Opportunities for cooperation between China and the US have turned into disputes and any chance of an imminent end to the trade war is gone, according to a Chinese government adviser and diplomatic observer.
Shi Yinhong, international relations professor at China's Renmin University, who also advises the government, said that cooperation was not currently a priority for either the Chinese government or US President Donald Trump, with almost all areas where they could have worked together overwhelmed by confrontation.
"The summit between the two leaders changed nothing substantial, and was only temporary. The momentum was shorter than a month," Shi said, referring to Trump's surprise announcement of a 10 per cent tariff on a further US$300 billion worth of Chinese imports from September 1.
Trump's move – which he attributed to a failure by China to buy US agricultural products and to halt exports of fentanyl to the US – came less than a month after his meeting with Chinese President Xi Jinping on the sidelines of the G20 meeting in Osaka, Japan, in late June.
"With both China and the US committed to putting their countries first, nationalism in both nations is getting stronger, making them more confrontational to each other," Shi said.
"The chances for cooperation are very limited. The issues that China believes it can work on with the US are not given priority in Trump's diplomatic agenda," Shi said. "And these issues are also not the priority on China's agenda."
China had also not paid enough attention to economic strategists close to Trump, and previous backchannels that China had relied on for communication with the US – such as US financial businesses – had become invalid, Shi said. "The role of scholars between China and the US in their relationship has also diminished."
Previous attempts by both countries to showcase areas of cooperation – even though they could not agree on security issues, such as their maritime dispute in the South China Sea – had come to nothing. A key example was their work together on climate change, a prospect cut short when Trump withdrew the US from the Paris climate agreement in 2017.
The two nations were also trading barbs over Washington's assessing sanctions on Iran – after pulling out of the Iranian nuclear agreement in which China was involved.
Efforts to cooperate on anti-terrorism had been overshadowed by US criticisms of China's human rights violations in Xinjiang, with the detention of up to a million Uygur and other minorities in "training centres" that have been described by critics as concentration camps.
Shi said the main priority for China and the US was to prevent these confrontations from escalating into military conflict.
Ni Jian, Chinese ambassador to the United Arab Emirates, last week held out the prospect of cooperation in the Gulf, with a suggestion that China may escort Chinese commercial vessels under a US proposal for a maritime coalition to secure oil shipping lanes there, at a time of heightened tensions with Iran.
"If there happens to be a very unsafe situation, we will consider having our navy escort our commercial vessels," Ni said, according to Reuters.
But observers said that, in their current confrontational mode, China and the US could only work together on non-essential issues.
"Trump's narrative on China is appealing to many people in the US. China has to avoid intensifying this impact," said Zhu Feng, dean of the international relations school at Nanjing University.
"The chances for cooperation between China and the US almost do not exist now. What China has to do is more damage control," he said, adding that China had to improve relations with its neighbours.