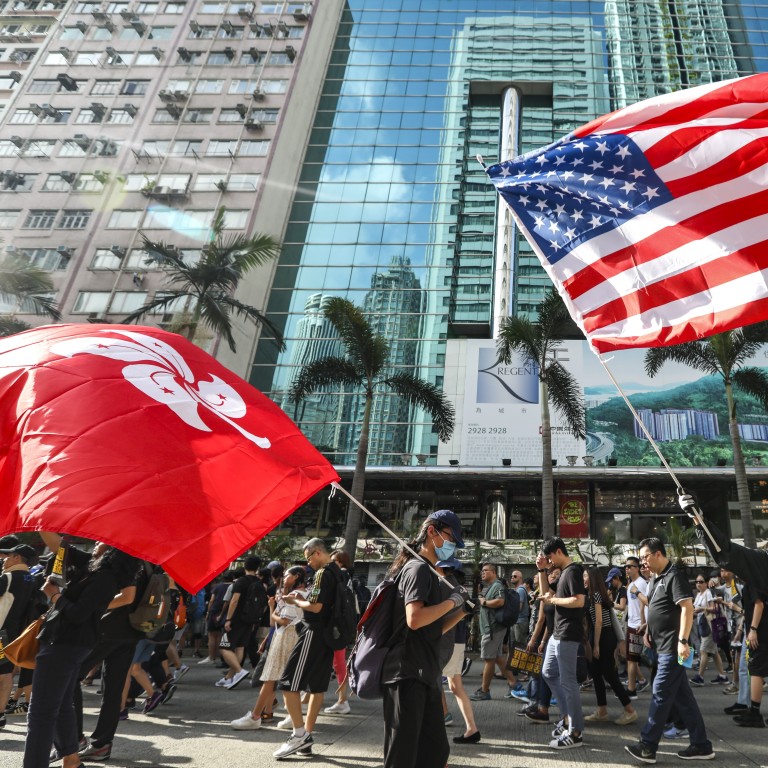 US Congress support for Hong Kong protests adds to pressure on White House to take firmer stance towards Chinese government
Growing bipartisan support for pro-democracy demonstrations raises threat to city's trade status under Hong Kong human rights bill
President Donald Trump has come under increasing criticism for his comments, such as characterising the protests as 'riots'
A growing tide of US bipartisan support for pro-democracy protests in Hong Kong has raised the pressure on the White House to act in the event of a crackdown – including the threat of removing the city's special trade status.
On Wednesday US President Donald Trump urged his Chinese counterpart Xi Jinping to resolve the situation "humanely" after growing criticism of his previous comments – including the acceptance of Beijing's characterisation of the protests as "riots".
As tensions escalate in Hong Kong – including the paralysation of the city's airport earlier this week – US politicians have renewed calls to pass the Hong Kong Human Rights and Democracy Act.
The bipartisan legislation would require the White House to carry out an annual review to determine whether Hong Kong's special trade status, which allows it to be recognised as a separate customs territory to mainland China, can still be justified.
The amendment was initially proposed in 2016, months after five Causeway Bay booksellers disappeared from the city only to resurface in the mainland's courts.
It was then reintroduced by Representative Jim McGovern and Senator Marco Rubio earlier this year when the first protests started against a now-suspended extradition bill.
While the legislation is not likely to pass in the short term, should it make it onto the statute books it would require the US government to conduct the annual assessment of Hong Kong's autonomy – something the city's Basic Law and "one country, two systems" model are supposed to protect.
It would also mandate a review of Hong Kong's enforcement of US export control laws and sanctions, including whether American technology is being used to develop mass surveillance or social credit systems on the mainland.
"Hong Kong must remain sufficiently autonomous from the People's Republic of China to justify a different treatment under a particular law of the United States, or any provision thereof, from that accorded to the People's Republic of China," the proposed legislation states.
At present some US goods that require a licence in mainland China – which is categorised as a "controlled country" for national security reasons – can be freely exported to the city.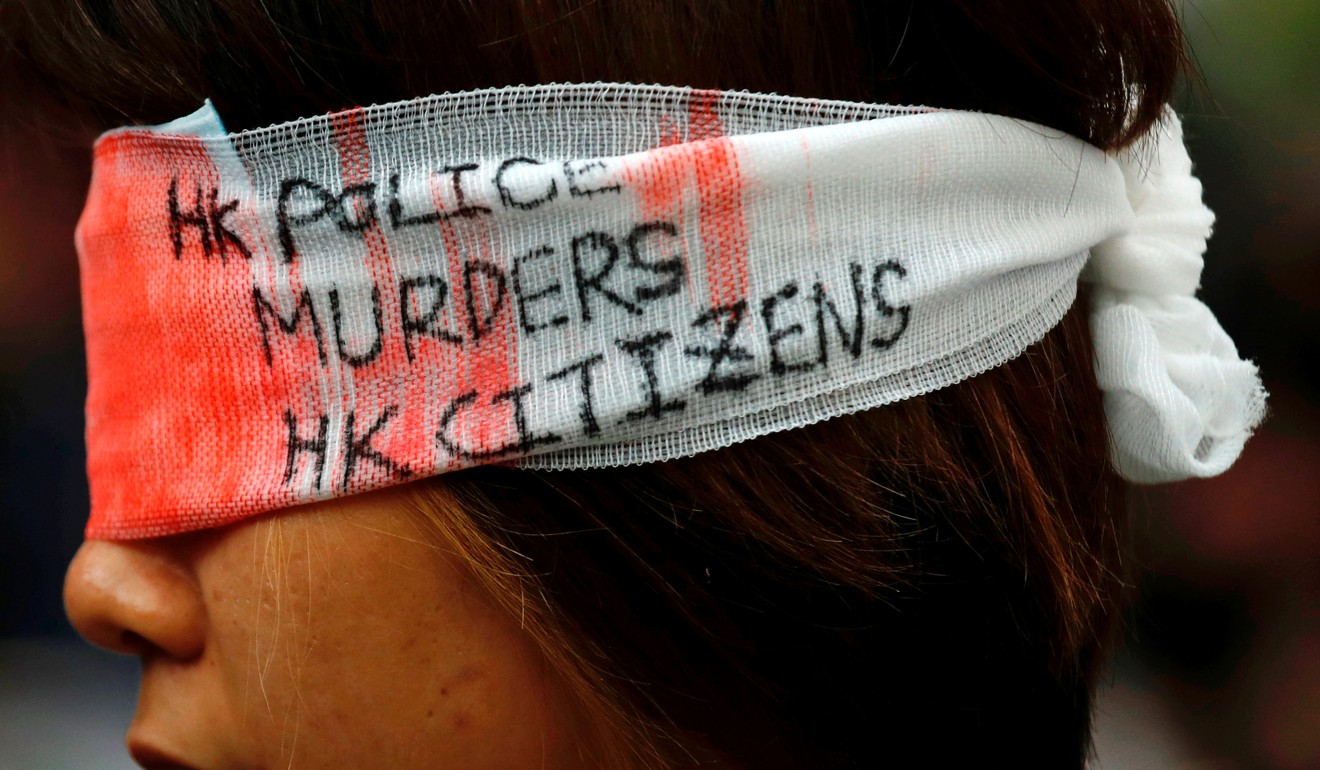 For instance, Hong Kong can receive controlled US defence articles through direct commercial sales, but is restricted on re-exporting them to the mainland without a licence.
The city, which also enjoys favourable tax conditions compared with the mainland, had trade with the US worth US$43.7 billion last year.
The legislation also raises the prospect of sanctions being imposed on those deemed responsible for the arbitrary detention or abuse of individuals from Hong Kong.
McGovern, a Democrat, criticised Trump's comments that the situation was "very rough" but he hoped it "works out for everybody, including China".
The congressman called for action from the US, such as stopping sales of arms and riot control equipment to the Hong Kong Police Force, which has been accused of using excessive force and using expired tear gas.
"Mr President – your language on Hong Kong is dangerous and invites miscalculation," McGovern tweeted on Wednesday.
"Warn Beijing of serious consequences if it cracks down on peaceful protesters. Stop US munitions and riot control sales to Hong Kong police."
On the other side of the aisle, Rubio, a Republican, tweeted that the actions of the Chinese government served as a warning for "anyone thinking about any deal with them".
"They signed a treaty promising autonomy and democracy for Hong Kong," he said on Wednesday.
"They will agree to anything to get a deal. But they have no intention of keeping those promises."
The proposed act also calls on Beijing to allow Hong Kong "a high degree of autonomy", including open and direct elections by 2020 for Legislative Council members and the free nomination and election of the city's chief executive.
Hong Kong's leader is effectively hand-picked by Beijing and at present only some members of Legco are directly elected by the public.
Genuine universal suffrage is one of the protesters' five key demands, which also include official withdrawal of the extradition bill, unconditional release of arrested protesters and an independent investigation into police use of force.