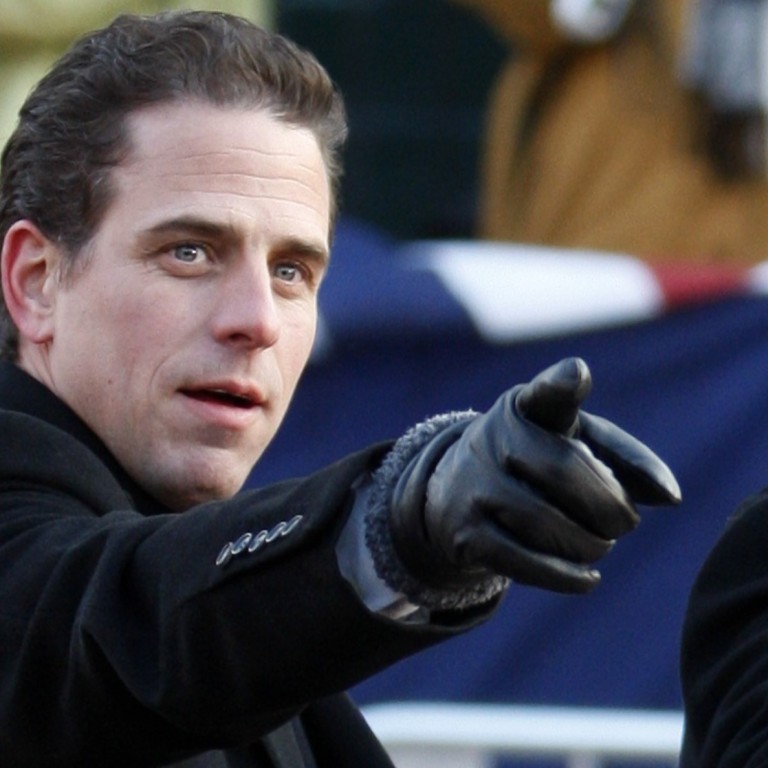 Senator wants inquiry into whether 'conflict of interest' led to US approval of deal involving Chinese state company and Joe Biden's son
US lawmaker Chuck Grassley calls on Treasury Department to investigate CFIUS' consent to 2015 purchase of American tech business
The transaction was subject to screening by the US regulatory body, which studies proposed foreign acquisitions for national security threats
US Senator Chuck Grassley, the Republican chairman of the Senate Finance Committee, has called on the Treasury Department to investigate whether the 2015 purchase of an American tech business by a Chinese state-owned company was approved because of conflicts of interest within the Obama administration.
The Aviation Industry Corporation of China (AVIC) acquired a majority stake in the US firm Henniges, a Michigan-based producer of automotive anti-vibration technology, after the Committee of Foreign Investment in the United States (CFIUS) gave its approval.
One of the companies involved in the Henniges transaction, according to a New York Post article cited by Grassley, was formed by a son of then-vice president Joe Biden and the stepson of then-secretary of state John Kerry.
CFIUS is charged with screening foreign acquisitions or investments in US firms for potential threats to national security. In a move widely regarded as a means to bolster scrutiny of Chinese money flowing into the US, the inter-agency body's regulatory purview and powers were expanded under legislation passed in August 2018.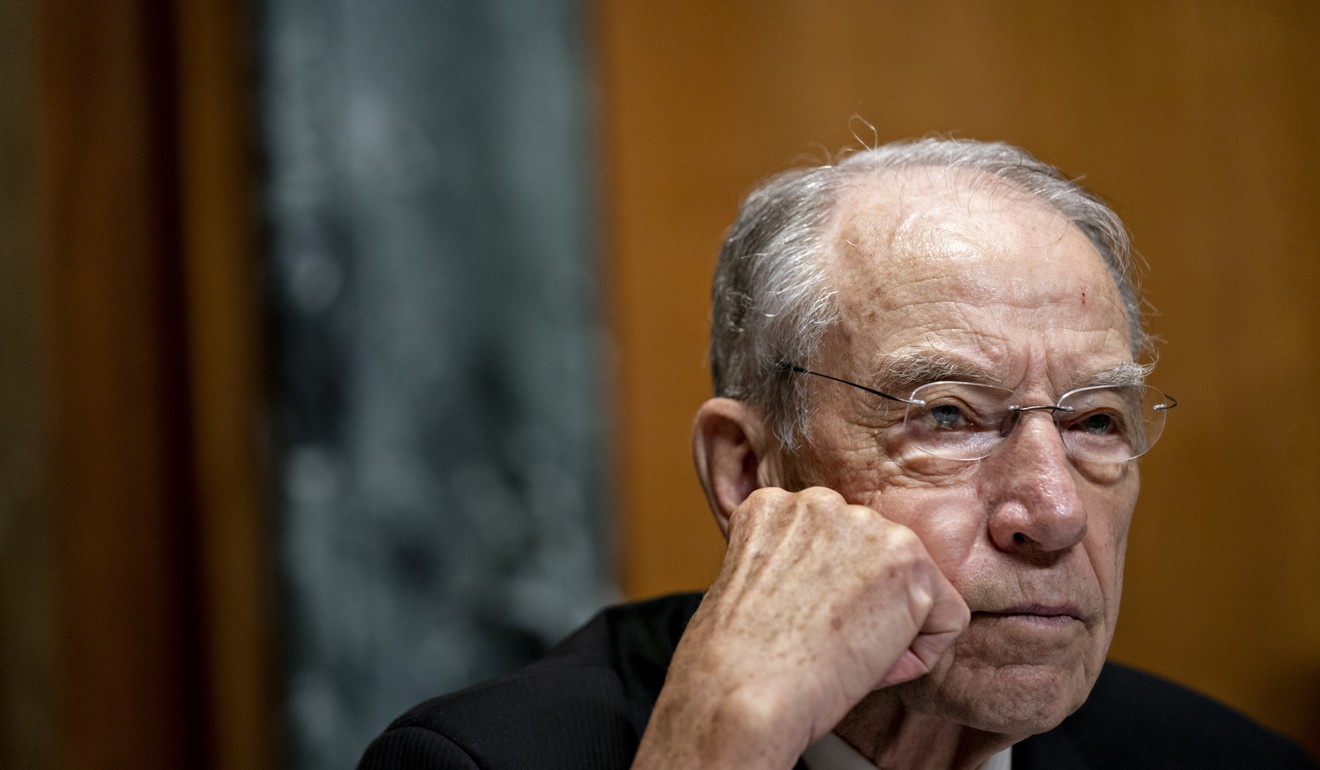 In his letter to Treasury Secretary Steven Mnuchin on Wednesday, Grassley said there was an "overwhelming risk of conflicts and national security concerns in the Henniges acquisition".
Those risks and concerns, said Grassley, required "additional congressional scrutiny to ensure that the CFIUS process worked as designed, free of any political pressure and influence".
The senator called on Mnuchin to investigate whether the CFIUS review process was carried out in full, whether then-president Barack Obama was briefed on the transaction and whether the acquisition was subject to what Grassley termed a "national security arrangement".
He also asked Mnuchin to provide a copy of the national security threat assessment for the 2015 transaction.
The business dealings of Joe Biden's son, Hunter Biden, have become a focus of scrutiny since the former vice-president became a leading candidate for the 2020 Democratic presidential nomination.
In 2009, Hunter Biden and Kerry's stepson Christopher Heinz formed a company called Rosemont Seneca, which merged in 2013 with Chinese private equity firm Bohai Capital. In 2015, the resulting investment fund of that merger – called BHR Partners – joined with AVIC to acquire Henniges.
With the US$600 million purchase of Henniges, AVIC acquired 51 per cent and BHR 49 per cent.
Grassley's appeal to Mnuchin for an investigation also pointed to a reported 2013 meeting in Beijing between vice-president Biden, who was in China to meet with President Xi Jinping, and the owner of Bohai Capital, Jonathan Li. The interaction, according to The New Yorker, was organised by Hunter Biden and involved a handshake and, later, a "social meeting".
The meeting was an example of Hunter Biden and Heinz's history of collaborating with Chinese companies that pre- and post-dated the 2015 acquisition of Henniges, said Grassley.
"The direct involvement of Mr. Hunter Biden and Mr. Heinz in the acquisition of Henniges by the Chinese government creates a potential conflict of interest," wrote Grassley, pointing to the role that the State Department – then under Kerry's leadership – would have played in the approval process as a CFIUS member.
The acquisition's approval by CFIUS was particularly concerning, said Grassley, given previous reporting by The Wall Street Journal that AVIC had incorporated stolen sensitive data from the US into the development of China's J-20 and J-31 military aircraft.
Anti-vibration technologies such as those developed by Henniges are considered "dual-use" since they have both military and civil applications.
Henniges did not respond to a request for comment on the calls for an investigation into the approval process.
In December 2017, the company unveiled a 79,500 square-foot plant in Suzhou, China, in a grand ceremony that was attended by Henniges executives and Chinese government officials.
Joe Biden faced criticism from both sides of the political aisle for comments in early May that played down the competition that China poses to the US, saying the country was not "going to eat our lunch" – a remark he later tried to walk back.
As his administration remains locked in a trade war with Beijing, US President Donald Trump has accused Chinese negotiators of seeking to stall discussions in the hopes of a more moderate candidate being elected.
On Thursday, sharing a tweet that included footage from 2011 of the then-vice president saying "a rising China is a positive, positive development" for the US, Trump said: "Biden doesn't have a clue! I will solve the China problem."
This article appeared in the South China Morning Post print edition as: Investigation urged into sale of US firm