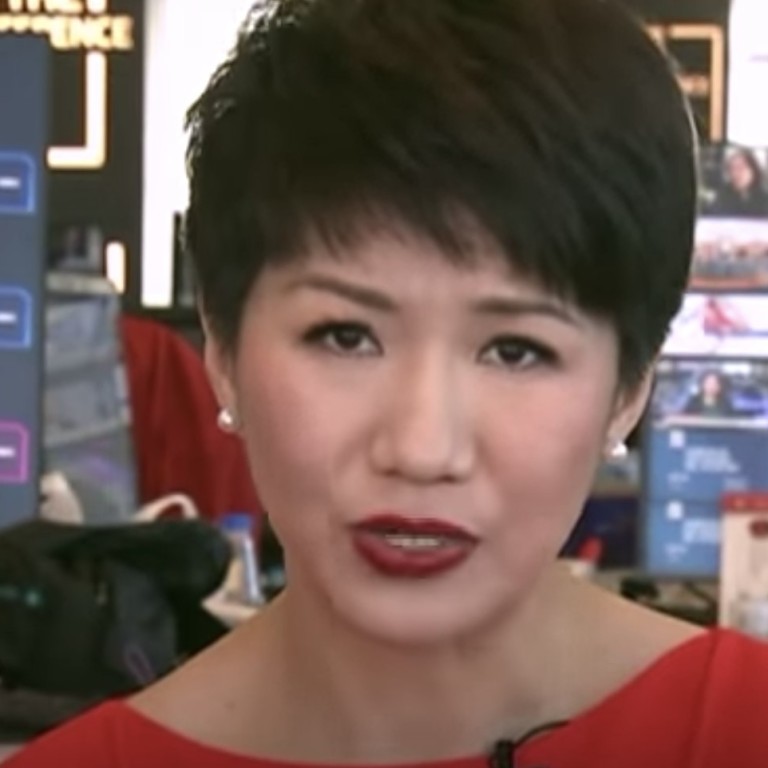 Hong Kong protests put Chinese state media's drive to win over an international audience to the test
Official news organisations have been turning up the volume on the city's pro-democracy demonstrations, but it remains to be seen how many people will listen
State media has spent billions of dollars trying to build its audience 'for moments like these' when it wants to counter the prevailing Western narrative
China's international media outlets have intensified their drive to promote the official line on the Hong Kong protests with increasingly vocal condemnations of the demonstrations in recent weeks.
Some of the coverage by the international arms of Chinese state media – promoted largely through videos posted on major social media platforms – marks a significant shift in tone and content as they seek to push the message that foreign influences are at work and play up violent incidents.
Over the past decade the central government has spent an estimated US$6.6 billion expanding its international media presence as part of its efforts to make its voice heard abroad.
"The Chinese government has invested so much, and it's just for these kinds of moments," said Clayton Dube, director of the University of Southern California US-China Institute.
"They don't want the situation in Hong Kong to be defined exclusively by [Western] news organisations.
"They want their voice to be in that mix, but they realise that these trusted news organisations didn't just pop up, [their reputation] is something that developed over an extended period of time and an extended number of issues."
Party mouthpieces such as People's Daily and Xinhua, as well as CGTN – the international arm of state broadcaster CCTV – have tried to attract foreign audiences through a carefully curated mixture of global news, features focusing on culture and wildlife videos.
While the style and content varies between organisations, CGTN in particular has typically shied away from bold political statements in favour of such softer-focus content.
But in recent weeks, state-run accounts on YouTube, Facebook, Instagram and Twitter – all of which are banned in mainland China – have been used to push the party line on Hong Kong.
In some cases these videos have questioned Western media assertions about the protests being generally peaceful.
Three separate videos on this theme – one from CGTN criticising a CNN report, a CCTV broadcast shared by People's Daily and a montage of violent scenes compiled by the state-run tabloid Global Times and later shared of CGTN's Facebook page – have collectively amassed hundreds of thousands of views on Twitter, Instagram and Facebook.
Chinese diplomats have also used their positions to hit back at what they see as biased Western media coverage of the protests.
On Thursday, the Chinese embassy in Sweden released a statement condemning Swedish politicians and media for "making random accusations and spreading fake news".
China media personalities such as Liu Xin, who raised her US profile after her debate with Fox Business anchor Trish Regan in May, have also been pointedly sharing their thoughts on Hong Kong.
In one tweet posted on August 10, Liu expressed her surprise that a security guard she encountered in Hong Kong couldn't understand "Chinese", noting "one country, two systems doesn't mean one can live in the past".
While Mandarin is the primary language on the mainland, Cantonese remains dominant in Hong Kong, where English is also an official language.
While such messaging is typical of the tightly controlled domestic media, observers say the coverage of the Hong Kong protests marks a switch away from promoting a positive image of China to using the media as a blunt tool to drive home the official message.
"This is some of the most direct coverage we've seen in terms of trying to counter a narrative," said Sarah Cook, director of the China Media Bulletin, published by Freedom House, a democracy watchdog which is partially funded by the US government.
"The number of posts, how direct the language is, the scale and the frequency, and the direct effort to muddy the waters in terms of the narrative is stark.
"It's different than what you see even on other [China-related] topics that are getting a lot of international attention."
Cook also noted that as the originally peaceful protests in Hong Kong had become marked by a series of violent incidents and illegal protests, state media has amplified its coverage.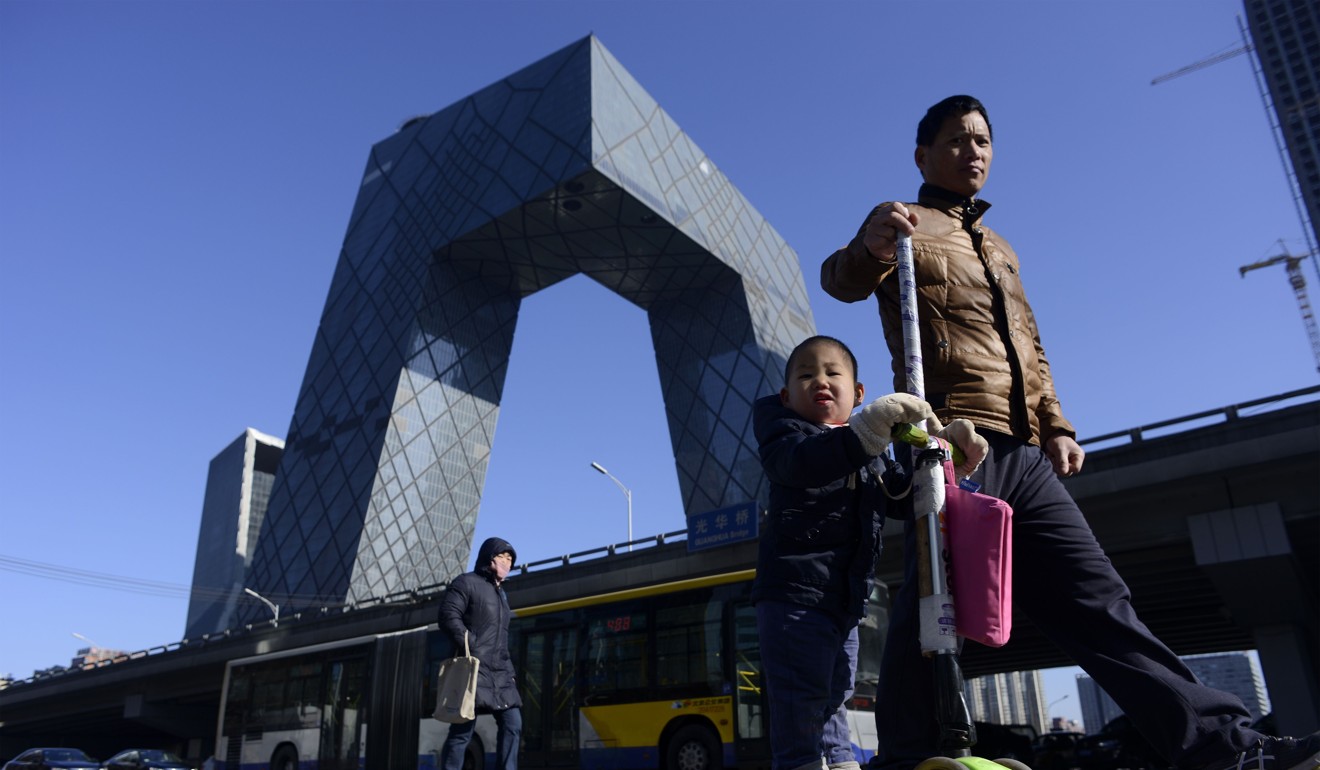 While some of the images of violence and disorder highlighted in these reports have also appeared in Western outlets, observers said the state media coverage had only showed one side of the story – ignoring the pro-democracy side's views or accusations of police brutality – or taking clips out of context.
One video that was widely shared on mainland social media platforms suggested a protester was carrying a modified version of a US military M320 grenade launcher, but in the English versions it was described a "modified replica".
By contrast, a New York Times report said it was an airsoft gun used in paintball-style games.
Cook said such coverage "shows what they can do when they want to" and that while state media may have used a "bunch of fluff" to help build its international audience, when they "feel like they need it" the tone will shift.
Chin Yik-chan, a lecturer in media and communications at Xian Jiaotong-Liverpool University in Suzhou, said the differences between Chinese state media and most Western coverage highlighted an "ideological division".
She said most Western media reports were informed by their perception of the protests as a "democratic event", which could influence how they reported violent incidents.
She also argued that the "most important barrier" for Chinese state media overseas was audience distrust.
"If people already have this stereotype that CCTV is state media and they've already defined the movement as a democratic movement, when CCTV tries to present another picture or another side of the story, I do not know how many people will accept it," Chin said.
"They may say this is a riot and the objective is not really democracy ... but will the Western audience accept that?"
But despite the concerted effort to build up its overseas media presence – Xinhua's overseas outlets have doubled in number since 2009, while CGTN lists 800 million followers on its Facebook page and has been active in using paid-for promotions – its impact may be limited.
Although there is limited research on the topic, analysts are sceptical about how many people – especially in countries with a free press – will regard the reporting as reliable or trustworthy.
"People in [the West] do not consume government-sanctioned news reports from China as their primary source of information," said Masato Kajimoto, a professor at the University of Hong Kong's Journalism and Media Studies Centre.
However, he said that might not be the case in places where the news media faces reporting restrictions or is less well developed.
His thoughts were echoed by Dube from USC.
"In less-developed countries, where CCTV gives away its English news service for free [on cable or satellite TV], this coverage may get more play," he said.
"But in their dream scenario, people turn to it when they hear that something is happening somewhere within the Chinese universe."
This article appeared in the South China Morning Post print edition as: Mainland state media step up their drive to promote official line to global audiences