Donald Trump calls Xi Jinping an 'enemy' after China announces fresh tariffs on US$75 billion of US products
Beijing will raise tariffs on items originating in the US from 5 per cent to 10 per cent in two batches
Trump responded by 'ordering' US companies to look for alternatives to China and referred to Xi as an 'enemy'
US President Donald Trump lashed out at Chinese President Xi Jinping on Friday, framing his counterpart as an "enemy" after Beijing said it would go ahead with tariffs of as much as 10 per cent on US$75 billion worth of American products. The moves were the latest escalation in a trade war that has dragged on for more than a year.
China said it would raise tariffs on items originating in the US from 5 per cent to 10 per cent, and the new duties would be implemented in two batches – the first from September 1 and the second from December 15. The duties – announced and then suspended earlier this year – are in response to Washington's plan to slap 10 per cent tariff on US$300 billion worth of Chinese imports.
Trump responded to the tariff news with a barrage of Twitter posts by asking, rhetorically who was "the bigger enemy" – US Federal Reserve Chairman Jerome Powell or Xi. Trump also reiterated a list of grievances about China and ordered US companies "to immediately start looking for an alternative to China". He added that he would "be responding" to China's new tariffs later on Friday.
According to the State Council's Customs Tariff Commission, the added duties will apply to goods including include soybeans, beef, pork and crude oil. Twenty-five per cent tariffs on American vehicles and car parts would take effect from December 15, up from the 5 per cent now in place.
White House trade adviser Peter Navarro said China's reaction was "well anticipated" but would only "strengthen the resolve of this president".
"And they signal once again to the American public that China wants to buckle our knee so that they can keep having their way with us," Navarro, a driving force behind the administration's tough line on Beijing, said on CNN.
China's tariff commission said Beijing decided to reimpose the tariffs because Washington's planned increases "violated the consensus reached by the two heads of state in Argentina and the consensus reached in Osaka", referring to meetings between Trump and Xi in December and June.
"China's adoption of punitive tariff measures has been forced by the pressure of US unilateralism and trade protectionism," the commission said.
"The US measures have led to the continuous escalation of China-US economic and trade frictions, which have greatly harmed the interests of China, the US and other countries, and have also seriously threatened the multilateral trading system and the principle of free trade," state news agency Xinhua quoted the commission as saying.
Trump's sudden portrayal of Xi as an enemy, after referring to his counterpart as a respected friend for the past two and a half years, prompted a variety of interpretations from foreign policy experts.
The comment "is a milestone moment that can't be walked back", said Robert Daly, director of the Wilson Centre's Kissinger Institute on China and the United States.
"Even if all Trump meant by 'enemy' was 'someone who annoys me at the moment' – as his lumping of Xi Jinping and Federal Reserve Chairman Jay Powell suggests – Beijing will reasonably view this rhetorical shift as a deliberate threat," Daly added. "Trade negotiators seek accommodations; enemies wish each other harm."
Others played down the significance of Trump's choice of words.
"I do not think this is a departure from US policy," said Howard Shatz, an economist at the Rand Corporation, a foreign policy think tank.
"The fact that the president included both Federal Reserve Chairman Powell and CCP General Secretary Xi in his question as to who was the bigger enemy suggests he is referring to their effects on the US economy rather than to a military adversary that will require a shift in or enhancement of US Department of Defence strategy," Shatz said.
"Recall that President Trump in previous circumstances has said China should not retaliate and, regarding the most recent trade action, that he did not think China would retaliate," Shatz added. "By calling out General Secretary Xi the way he did, the president now puts the onus for any ill effects of the trade war on Xi Jinping rather than US policies."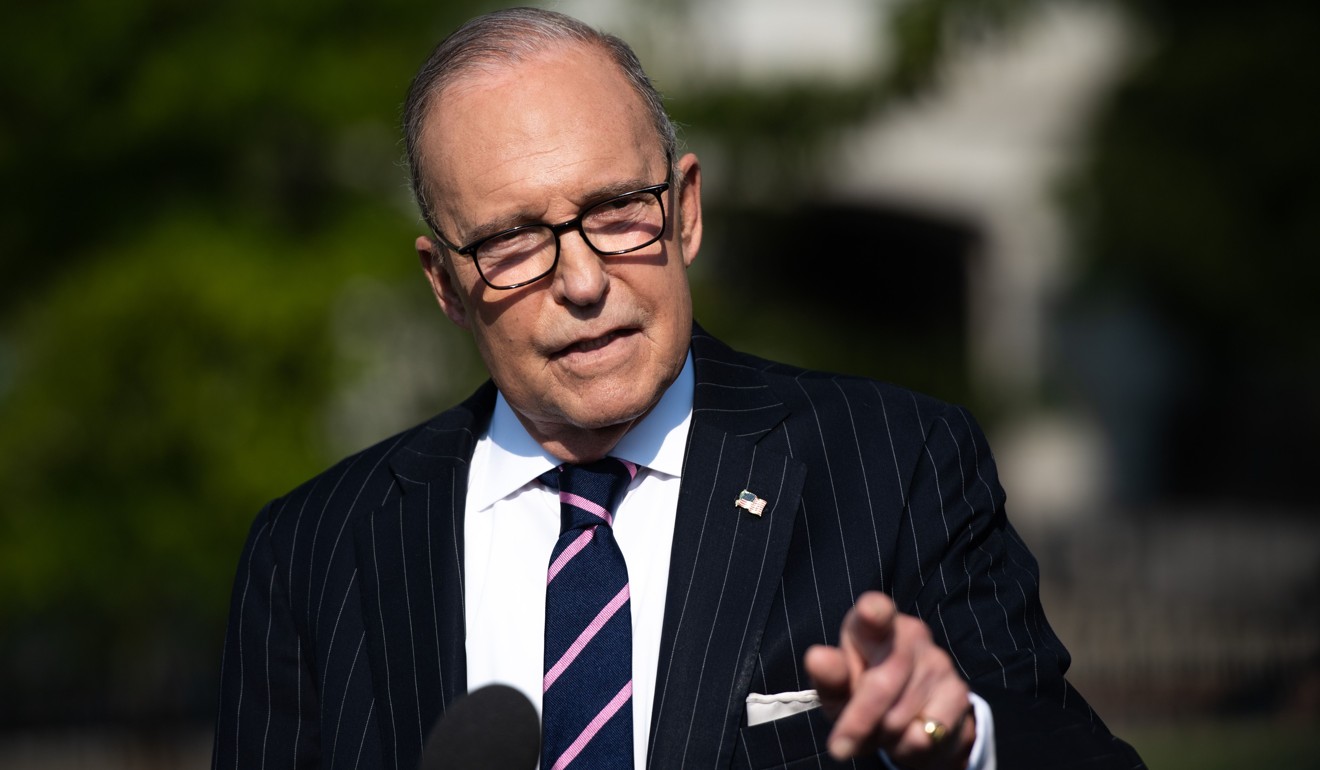 Despite the announcement on Friday, China's tariff commission said Beijing still aimed for a "win-win" outcome in the trade dispute.
"We hope China and the United States will resolve differences in a manner acceptable to both sides on the premise of mutual respect, equality, good faith, and consistency of words and deeds," it said.
However, reaction in Washington to the latest turn reflected little in the way of confidence in a positive resolution.
"We do not want to see a further deterioration of US-China relations," Myron Brilliant, the US Chamber of Commerce's head of international affairs, said in a statement distributed by the chamber after Trump's tweets.
"We urge the administration and the government of China to return to the negotiating table to complete an agreement that addresses concerns over technology transfer practices, intellectual property enforcement, market access and the globally damaging impact of Chinese domestic subsidies," Brilliant said.
David Dollar, a former US Treasury official who is now a senior fellow for foreign policy at the Brookings Institution, said on Friday: "Trump's trade war is turning the US into a planned economy with firms ordered to stop doing business with China and tens of thousands of firms applying to [the US Commerce Department] for licenses to import their needed inputs."
In May, the Commerce Department put China's Huawei Technologies and dozens of its affiliates on a blacklist that requires US companies to apply for a licence from the agency to do business with the Chinese telecoms equipment giant.
China had signalled its next tariff move, even after comments from the Trump administration that trade negotiations were making progress.
On Thursday, China's Ministry of Commerce said the central government would have to take countermeasures to safeguard its own interests if the US imposed the new tariffs.
Washington has said it plans to impose the new tariffs in two batches, on September 1 and December 15.
Beijing's announcement came a day after White House economic adviser Larry Kudlow said that deputy-level negotiators from the US and China held a "very constructive" teleconference on Wednesday and that the US was preparing for meetings in Washington in September.
"The deputies' call was quite constructive, and this may lead to a meeting of the principals here in Washington," Kudlow said, adding that the deputies had agreed to another conference call.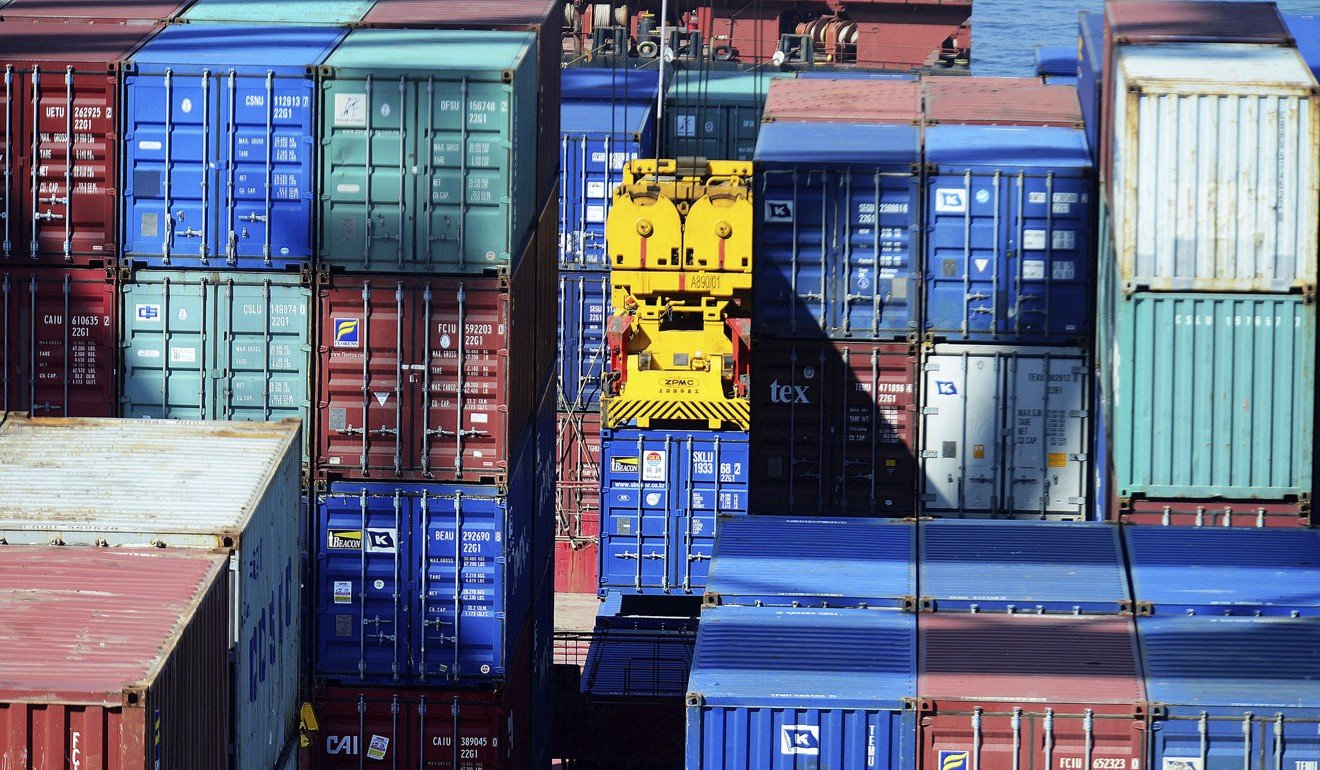 It was not immediately clear if the tariff announcement would affect the planned trade talks.
Touching on another issue that the US has made part of negotiations, Trump said in his Twitter posts on Friday that he was "ordering" Amazon, Federal Express, UPS and other logistics companies to search for the opioid fentanyl in shipments from China, claiming that the drug kills 100,000 Americans a year.
The US Centres for Disease Control and Prevention's National Centre for Health Statistics reported last month that fentanyl was responsible for about 32,000 fatal overdoses in 2018.
Tension between China and the US also escalated this week over Trump's approval of the sale of 66 F-16V, or "Viper", jets to Taiwan in a US$8 billion deal, with Beijing threatening to retaliate.
Chen Qi, a resident scholar specialising in US-China relations at the Carnegie-Tsinghua Centre for Global Policy, a Beijing-based policy think tank, said he was not surprised by the latest tariffs as recent events had further damaged relations between the world's two biggest economies.
Earlier this month, the US Treasury Department called out China as a currency manipulator, accusing Beijing of devaluing its currency to gain unfair advantage. China denied that it had manipulated the yuan, arguing that "there is no such thing as currency manipulation". China's central bank called the designation "wilful unilateral and protectionist behaviour".
On Wednesday, Trump boasted that he was "the chosen one" to take on China in the trade war and that he was going to win.
"The tension has now spilled over to finance and national security," Chen said. "I doubt the tension will calm down, perhaps [not unless] the two leaders meet in Chile in November," he said referring to the Apec summit in Santiago.
But Chen was not hopeful of a fundamental improvement in relations until the next US presidential election, in November 2020.
"Right now, it shows that there is nothing that can halt further deterioration," he said.
Additional reporting by Meng Jing
This article appeared in the South China Morning Post print edition as: China to slap new tariffs on u.s. goods