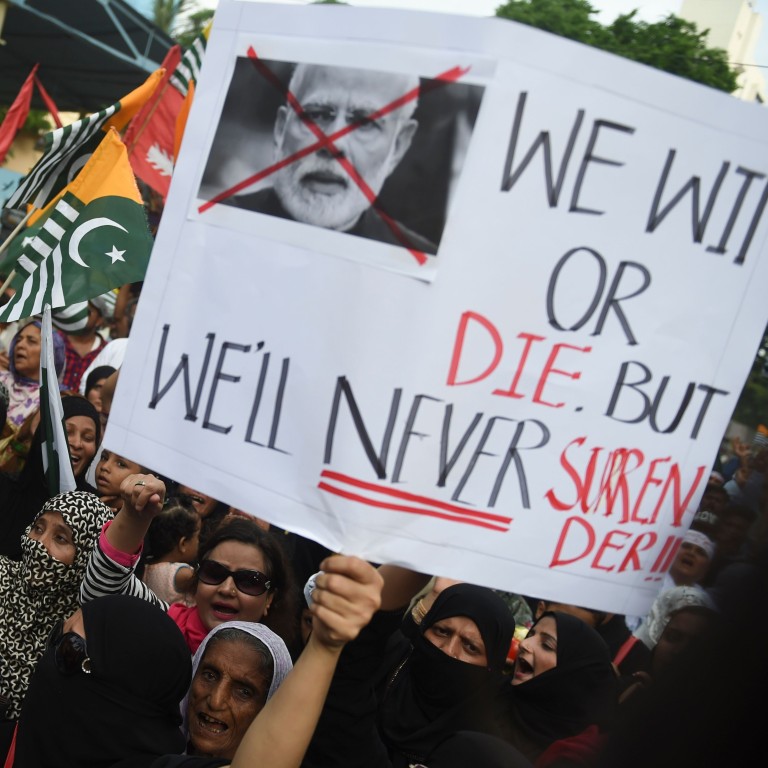 India dismisses Beijing's concerns over Kashmir because 'it won't have any impact on China'
New Delhi's ambassador says decision to strip state of its autonomous status is purely an 'internal matter'
Decision has angered China's long-standing ally Pakistan, but India insists the move has 'zero international ramifications'
India has told China that its concerns about Kashmir are misplaced because it is an internal matter "that has no impact on China at all".
Vikram Misri, the country's ambassador to Beijing, delivered the message on Tuesday as part of a defence of the decision to revoke the special status of Jammu and Kashmir, where the borders with both Pakistan and China are disputed.
But Misri said relations between the two countries were developing in spite of this complaint, adding "we respectfully would state that China's concern on this account is misplaced".
"We do not see how the reorganisation of the state, or changes in parts of Indian constitution, have impacted on China. We would really like to understand how they have, because in our minds, this is totally an internal matter," Misri said.
Misri said the matter had "zero international ramifications" and should not concern international bodies, a stance Donald Trump appeared to back on Monday when he said India and Pakistan could handle their dispute between themselves after meeting Indian Prime Minister Narendra Modi on the sidelines of the G7 summit in France.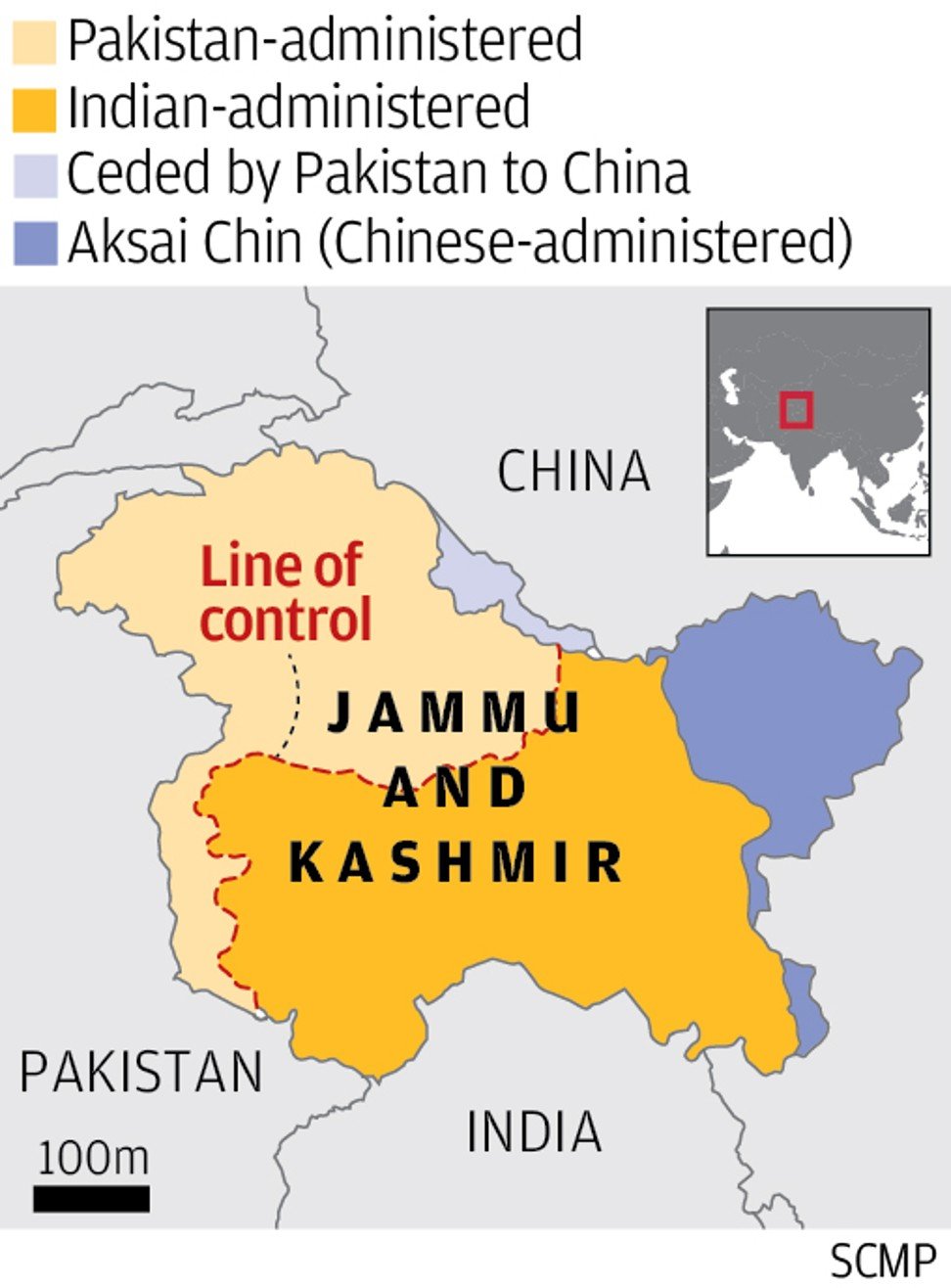 On August 5 the Indian government announced that it would scrap Article 370 of its constitution which gave the Muslim majority state of Jammu and Kashmir special status.
The move fulfilled a campaign promise by Modi's Hindu nationalist Bharatiya Janata ahead of the party's election victory in May but infuriated Pakistan, which claims the whole of Kashmir.
Pakistani Prime Minister Imran Khan has protested by moving all diplomats away from India and downgrading diplomatic ties.
On Monday Khan warned that if the dispute between the two nuclear-armed neighbours "moves towards war" it would have "global ramifications".
Beijing has supported Pakistan, its long-term ally, but has also voiced its own concerns.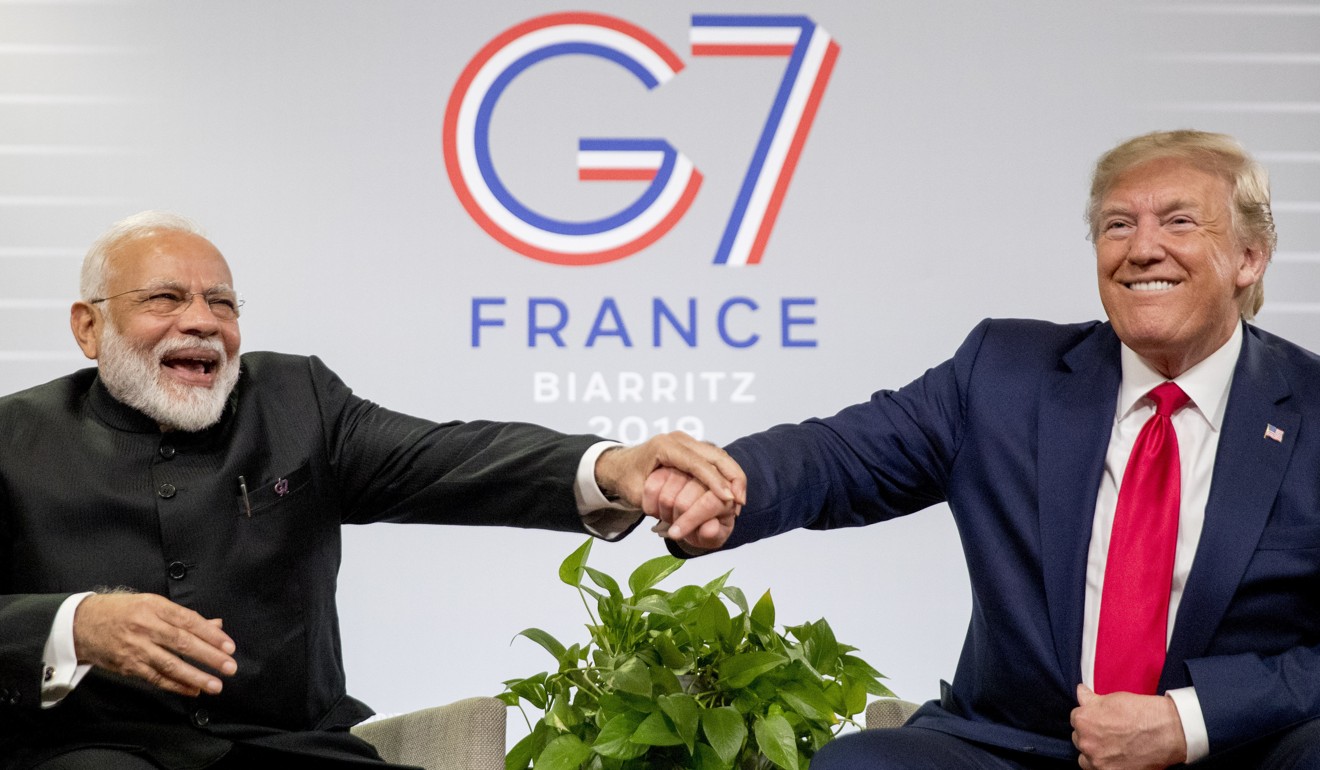 Misri said that boundary questions with China have been addressed by the Indian External Affairs Minister Subrahmanyam Jaishankar when he met his Chinese counterpart Wang Yi in Beijing on August 12.
He also argued that China's concerns could be discussed and settled through the two countries' special representatives, who are due to hold their 22nd round of talks aimed at settling the border dispute later this year.
"As you know, in the state of Jammu and Kashmir, there are sections that constitute the international boundary, there are sections that constitute The Line of Control with Pakistan and sections that constitute the Line of Actual Control with China.
"But none of these frontiers have changed … reorganisation has no impact on the line on the map. Of course many of these lines are under discussion between India and China, India and Pakistan, but those are discussions that will continue, there's no impact on those discussions at all," he said.
Misri added that the preparation work for a visit by Chinese President Xi Jinping later this year was continuing.
He said it was uncertain whether Modi would discuss Kashmir with Xi when he visits because the informal meeting will not have an agenda. Instead it will be a "heart-to-heart" between the two with only interpreters for company along the lines of a similar meeting in Wuhan in China last year.
Misri also said that while India would continue to pursue closer trade and economic ties with China, it had yet to decide whether to allow Chinese telecoms giant
Huawei
to participate in the development of the country's 5G network.
Misri did not confirm or deny reports that he had been warned of "reverse sanctions" on Indian firms if it blocked Huawei as a result of pressure from the US, which views the telecoms firm as a security threat.
Huawei has dismissed the US charges and offered to sign a pledge guaranteeing there will be "no back door" in its equipment allowing unauthorised access to data.