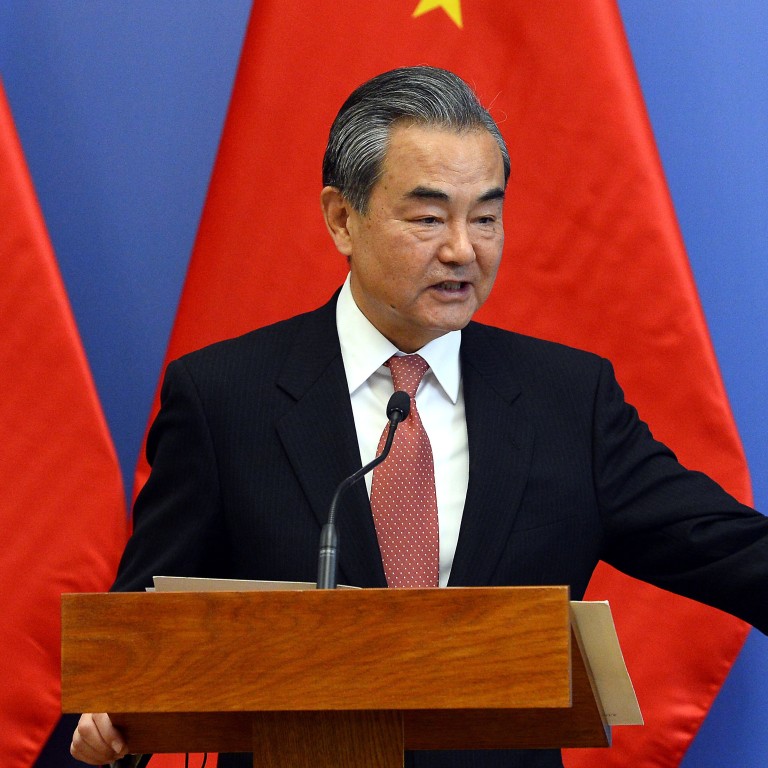 Chinese foreign minister to visit North Korea ahead of possible fifth trip to China by Kim Jong-un in October
Three-day trip is 'an important follow-up action for China and the DPRK to implement the consensus of top leaders ... and promote bilateral relations', ministry spokesman says
China 'willing to play a constructive role in realising the denuclearisation of the [Korean] peninsula'
Chinese Foreign Minister Wang Yi will travel to North Korea next week ahead of a possible fifth visit to China by the leader of the hermit state, Kim Jong-un, in October.
Foreign ministry spokesman Geng Shuang said Wang would visit Pyongyang from Monday to Wednesday at the invitation of his North Korean counterpart, Ri Yong-ho.
"Wang's visit is an important follow-up action for China and the DPRK to implement the consensus of the top leaders of the two parties and the two countries, and promote the development of bilateral relations," Geng said on Friday, using the abbreviation for North Korea's official name, the Democratic People's Republic of Korea.
"We are also willing to play a constructive role in realising the denuclearisation of the peninsula, and long-term peace and stability in Northeast Asia," he said.
Wang and Ri are expected to discuss a number of issues affecting the Korean peninsula, including denuclearisation, as Beijing looks to reaffirm its influence in the region amid a bitter trade dispute with the United States.
Geng did not provide an agenda for the meeting but said information would be "released in a timely manner".
The news of Wang's trip came less than a week after North Korea on Saturday carried out its
latest missile launch
. The test-firing happened amid rising tensions in the region, partly driven by Pyongyang's frustration over the lack of progress in its negotiations with Washington.
The announcement also followed reports by South Korean media earlier in the week that Kim might visit China in October.
The Yonhap news agency quoted a Beijing-based source as saying that as well as making preparations for Kim's visit, North Korea and China were working on plans to mark the 70th anniversary of diplomatic relations between the two nations.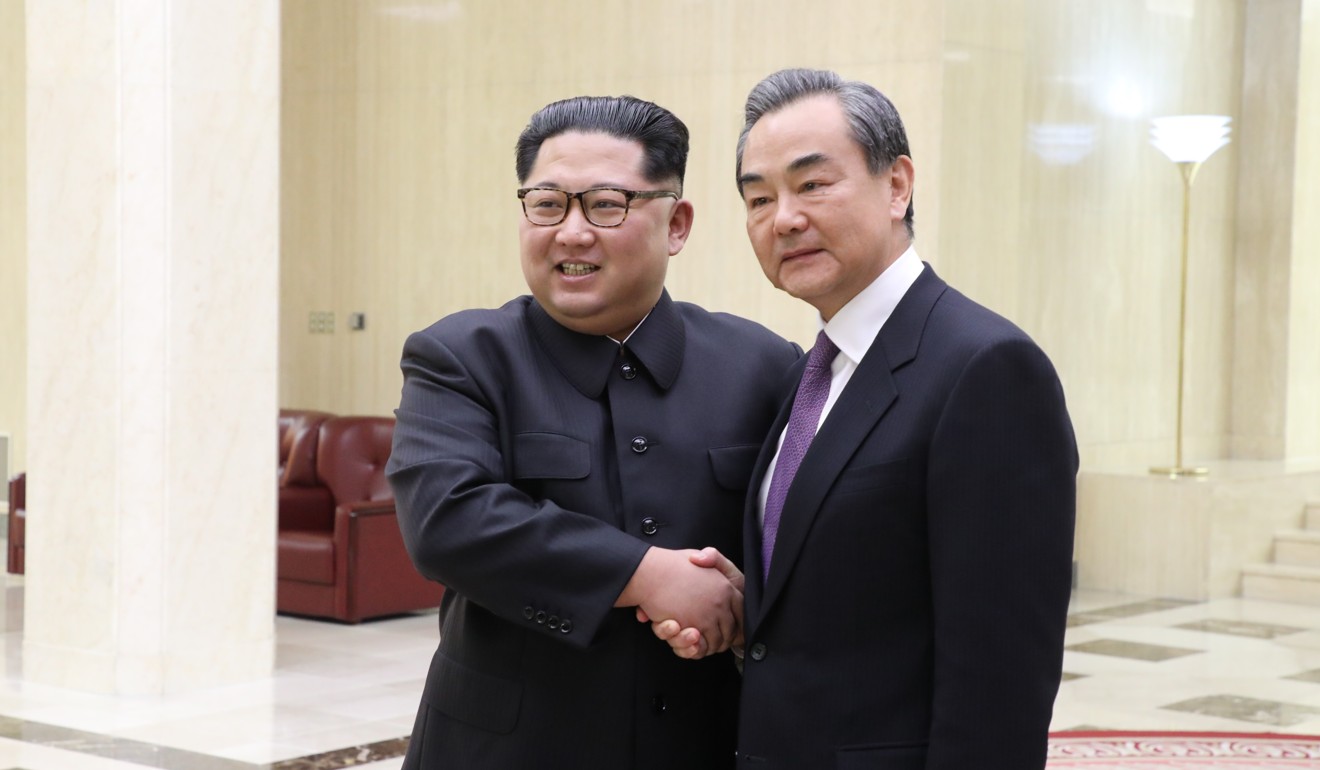 During his first visit to North Korea as state leader in June,
Chinese President Xi Jinping
pledged to continue to improve ties between the two countries. Beijing would help Pyongyang to satisfy its "security and development needs" and play a "positive and constructive role" in denuclearising the Korean peninsula, he said at the time.
Experts said the high-level exchanges were evidence of the warmer ties between the two communist countries.
"Since the normalisation of relations between China and North Korea, high-level visits have become routine and institutionalised," said Zhang Baohui, director of the Centre for Asian Pacific Studies at Lingnan University in Hong Kong.
"Such normalisation has allowed the two countries to pursue cooperation on foreign policy issues that concern them both," he said.
However, "economic initiatives may not be on the agenda as they are covered under party-to-party relations", he said.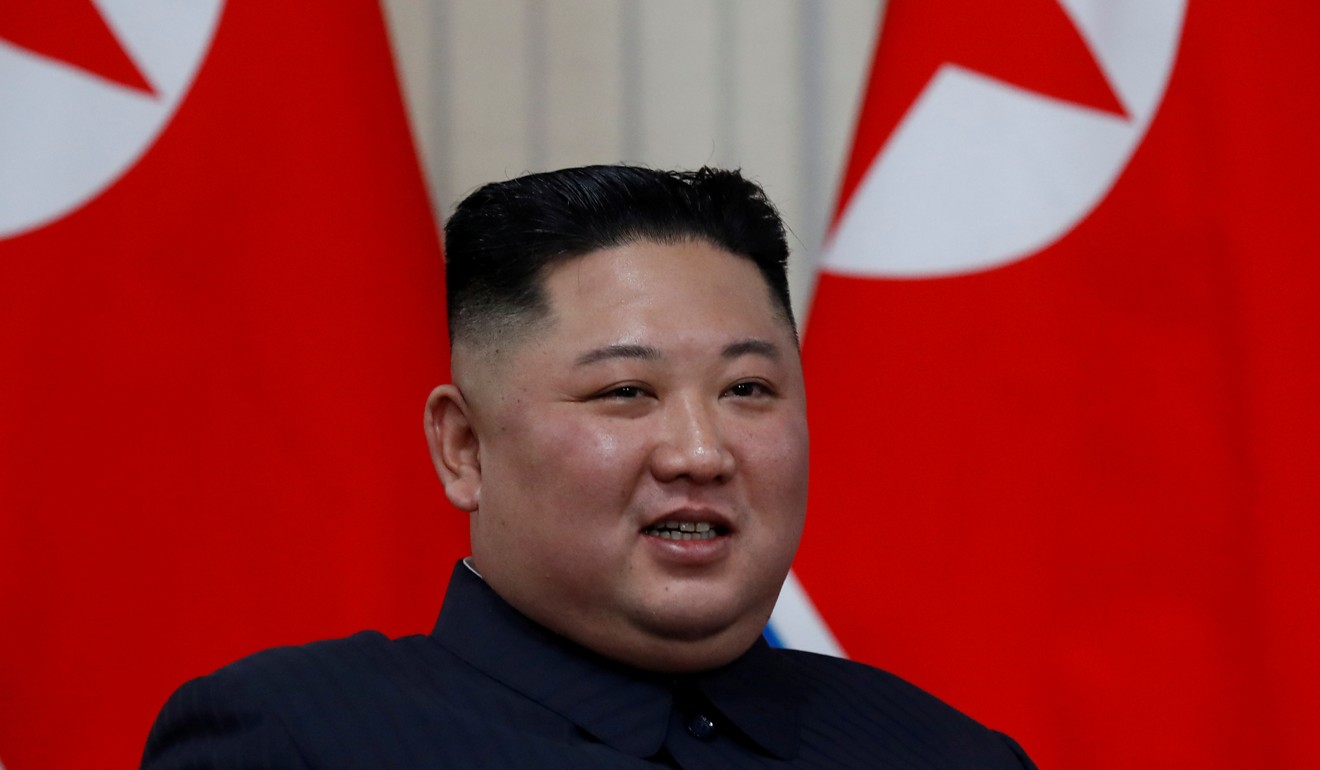 Ryo Hinata-Yamaguchi, a visiting professor at Pusan National University in South Korea, said that Wang's visit to Pyongyang was most likely aimed at maintaining Beijing's influence on the Korean peninsula.
"The key objective for China is to stay relevant and enhance its role on Korean peninsula affairs, while North Korea will be seeking cooperation on economic issues and its security position," he said.
"The timing makes sense as we're seeing a new phase and added uncertainties, namely North Korea's recent series of short-range ballistic missile tests, the slow progress on North Korea-US and inter-Korean talks, and other issues involving the US, Japan and South Korea."
Hinata-Yamaguchi said that it was possible that Kim could visit China again this year "to discuss economic and security matters with Xi Jinping", but whether a meeting took place and its exact nature "would depend on the security issues surrounding the Korean peninsula, progress on US-North Korea relations and the outcome of Wang's upcoming visit".
This article appeared in the South China Morning Post print edition as: Wang Yi heading to North Korea for talks