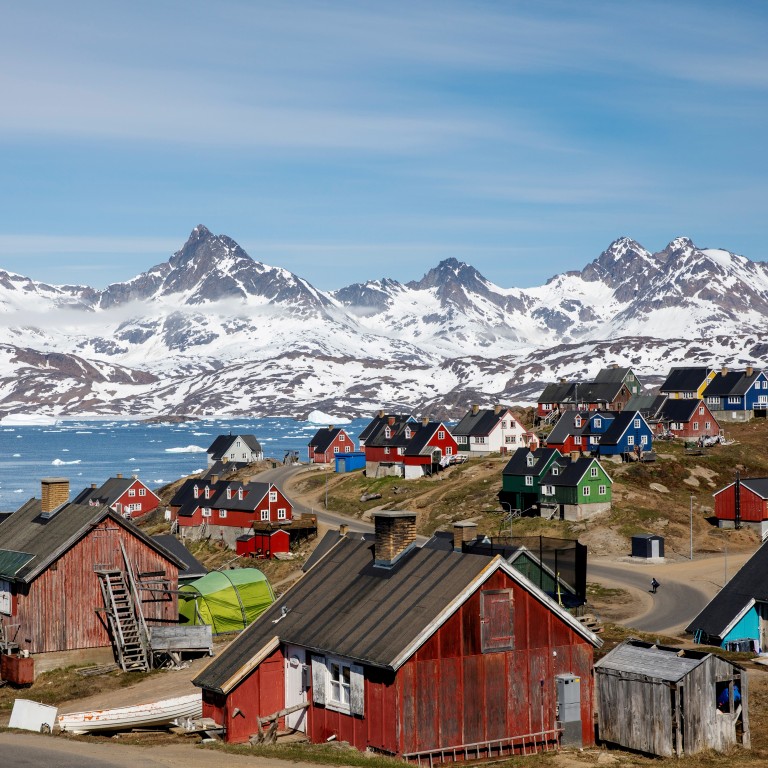 Did China's growing presence in Arctic prompt Donald Trump's offer to buy Greenland?
US president likely had Beijing 'on his mind' when he made his audacious offer, diplomat says
Proposal 'could be interpreted as a very clear signal' to China and Denmark that the US sees Greenland as part of an exclusive strategic zone, academic says
US President Donald Trump's eyebrow-raising idea to buy Greenland from Denmark last month epitomised what analysts say is Washington's fear of the growing interplay of Chinese money, Russian aggression and Arctic political division.
Of all the countries involved in the region, Denmark is feeling the most heat, and not just because Trump recently cancelled a trip and called its Prime Minister Mette Frederikse "nasty" for describing his plan to buy the world's largest island "absurd".
Over the past few years, both of Denmark's self-ruled governments – Greenland and the Faroe Islands – have increasingly turned to China for commercial deals, adding weight to Beijing's growing strategic influence in the vast area that forms the common backyard of Europe, North America and Russia.
Greenland is of particular concern to the White House and the Pentagon as it is home to the US Thule Air Force Base, located far above the polar circle and which served as the first line of defence during the cold war.
Nowadays, the island is also strategically important for the US ballistic missile early warning system, as the shortest route from Europe to North America goes via the ice-cloaked, resource-rich territory.
"Though it's difficult to tell the motivations of President Trump, he likely had China on his mind with his Greenland offer," said a Beijing-based diplomat, who asked not to be named.
The US was likely to step up its presence in Greenland in the future, the person said.
In May, US Secretary of State Mike Pompeo accused China and Russia of introducing a strategic power struggle into the Arctic region and described Beijing's behaviour there as aggressive.
When Greenland signalled an interest in engaging a Chinese state-owned company to build two airports in 2017 – the island's prime minister flew to Beijing to appeal for financial backing – Copenhagen stepped in amid US pressure, reluctantly agreeing to finance the projects from the public coffers.
Denmark's reluctance stems from a long-standing mistrust between Copenhagen and Greenland, as the island's quest for economic development is viewed by the Danes as an attempt to shore up capital to push for a future independence movement.
"There is no doubt that the US foreign and security policy community is becoming far more interested in Greenland as a strategic asset," said Andreas Bøje Forsby, a researcher at the University of Copenhagen's Nordic Institute of Asian Studies.
"Proposing to buy Greenland could be interpreted as a very clear signal to both China and Denmark that Greenland is part of an exclusive American strategic zone," he said.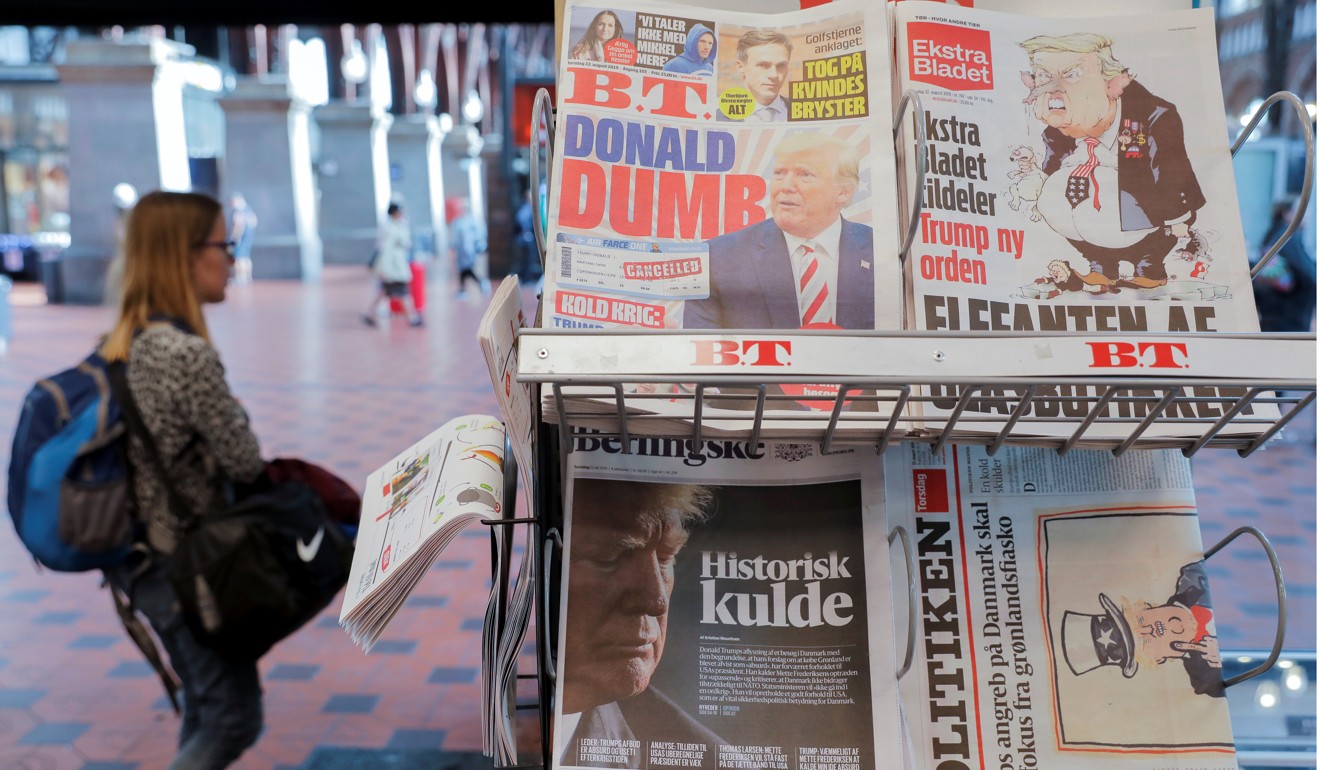 The government of the Faroe Islands – an archipelago located between Scotland, Norway and Iceland – has a similar readiness to engage with China but for a different purpose. Unlike Greenland, there are no immediate political movements calling for independence from Denmark, making its overall relationship with Copenhagen more amiable.
This month, the Faroese government will open a liaison office in Beijing, located within the Danish embassy.
"Our top priority is to have a free-trade agreement with China," Sigmundur Isfeld, the first head of the Faroe Islands' representation to Beijing, said.
With Norway – a key competitor of the Faroes in the fishing and export industries – eyeing a similar arrangement with China, the time was ripe to clinch a deal, he said.
"It is a challenge for us … we need to get in the game."
Although part of Denmark, the Faroe Islands are not part of the European Union and therefore have to form separate trade agreements with other countries.
"For example, there is an EU-Japan economic partnership agreement. It covers all EU nations, but it does not cover the Faroe Islands," Isfeld said.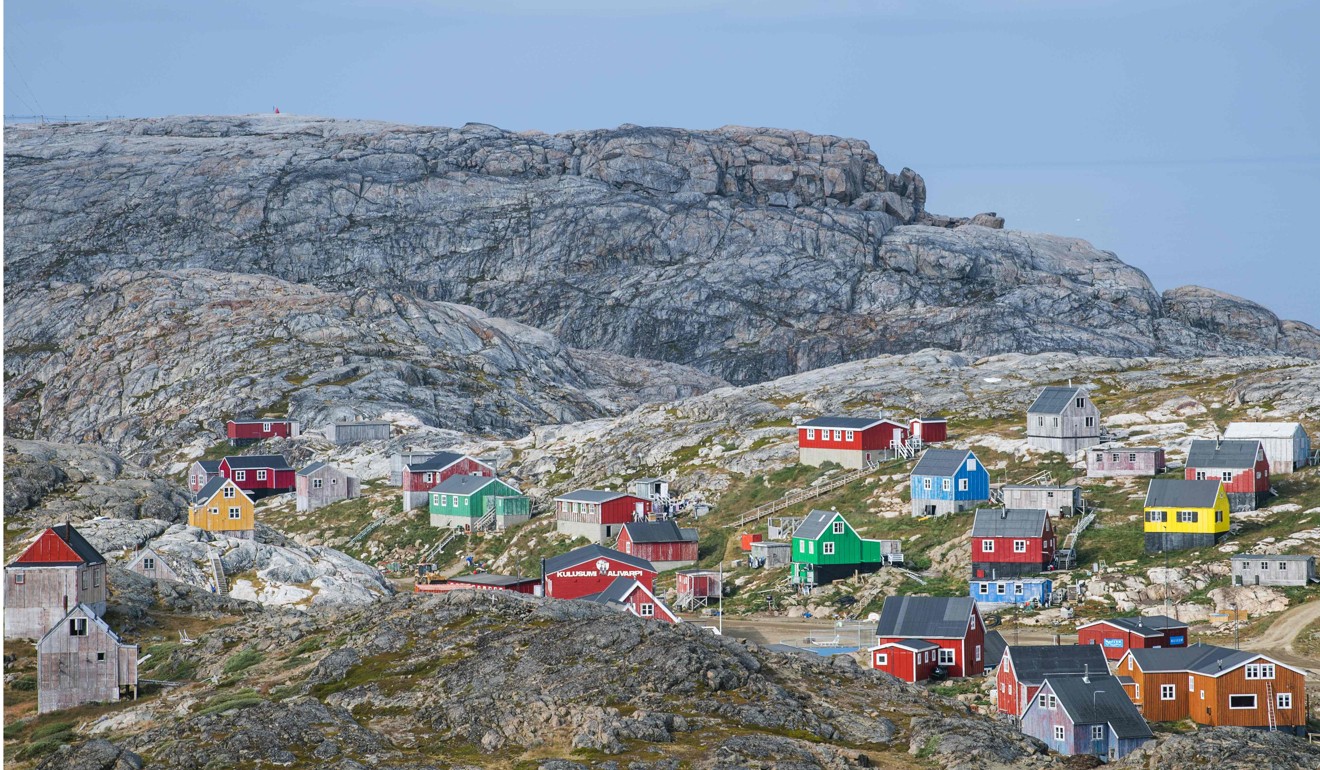 China, for its part, has sought to exert its economic and cultural influence on the Faroes, which has a population of about 52,000 people.
Huawei
, the embattled Chinese telecoms giant, has been working with the islands' main telecoms provider for four years and is said to be finalising a plan for 5G upgrades across the archipelago.
Beijing also helped fund a project for a Chinese-Faroese dictionary.
With a population of about 56,000 people, Greenland is one of China's smallest trading partners. In the first seven months of 2019, trade between the two was US$126 million, with Chinese imports of fish accounting for the bulk of the total.
The Greenland government's annual political and economic report for 2019 said that strong demand for metals from China had contributed to mineral and mining projects in the country, though China's transition to a less mineral-intensive economy could spell trouble for the future of the sector.
The island's gross domestic product is expected to grow by 3 per cent this year, according to the report, with seafood – principally cod, halibut and prawns – set to continue to be its chief export.
China's attempts in recent years to expand its involvement in Greenland have run into roadblocks.
In 2016, a Chinese mining company expressed interest in taking over an abandoned marine station in Grønnedal, an offer that the Danish government turned down the following year. A Chinese state-owned construction company had also offered to build airports in Greenland, but withdrew its offer this year.
Also this year, China expanded its involvement in exporting from Kvanefjeld, one of the world's largest deposits of rare earths and uranium, by creating a joint venture to process and export the resources.
Beijing has made clear its strategic ambitions in the region. Early last year, it unveiled its Polar Silk Road strategy, plotting the course for its future development goals in the region – including scientific, commercial, environmental preservation and resource extraction efforts.
It also aligned its Arctic interests with its
Belt and Road Initiative
. Chinese companies are encouraged to invest in building infrastructure along the routes and conduct commercial trial voyages to gauge feasibility.
Anders Rasmussen, a former Danish prime minister and erstwhile Nato secretary general, said in an article published in Atlantic magazine last month that with melting ice caps opening the Arctic Sea to shipping, Arctic sea lanes "will likely become another flashpoint of renewed competition among the great powers as climate change alters our world".
It was a situation he said he found "regrettable, but inevitable".
"Both China and Russia are interested in getting a foothold in Greenland, to expand their influence in the Arctic region," Rasmussen said. "Instead of being a source of contention, Greenland should serve to highlight how many interests the United States and Denmark have in common."
This article appeared in the South China Morning Post print edition as: China's Arctic push may have fuelled US bid for Greenland