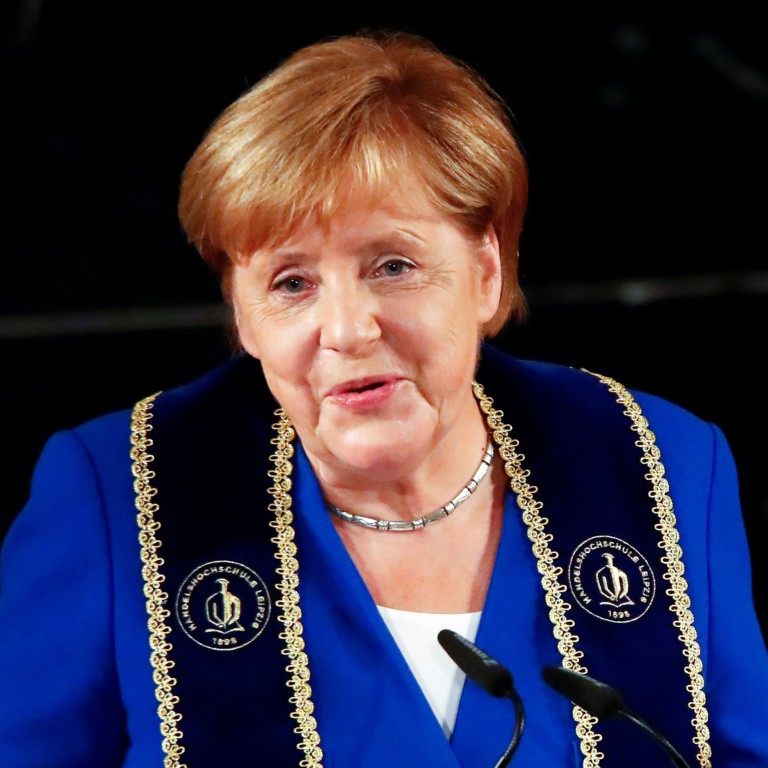 German Chancellor Angela Merkel expected to use China visit to push EU trade deal
Two sides likely to seek progress on trade and investment during three-day trip, but sensitive issues may be a stumbling block
Beijing may test Berlin's commitment to strict investment screening rules
German Chancellor Angela Merkel is expected to push for progress on an EU-China trade deal during a three-day visit to China this week, according to analysts.
Merkel will arrive in Beijing on Thursday for talks with business and political leaders before she travels to the city of Wuhan in Hebei province, the German foreign ministry said.
Economic troubles would push the two nations to make progress on trade and investment, but they may hit a stumbling block over sensitive issues, according to China watchers.
Mikko Huotari, deputy director of the Mercator Institute for China Studies, said Merkel's trip came as the view of China in German political circles was becoming more critical, with issues over Chinese telecoms giant Huawei Technologies, the treatment of Uygurs in Xinjiang and the anti-government protests in Hong Kong.
He said Merkel should raise the issue of Hong Kong in her talks with Chinese officials, adding that Beijing could not be seen as a reliable partner if did not uphold the city's freedom and autonomy.
The trip comes as Merkel's chancellorship enters its twilight: the longest-serving leader in Europe has promised to step down before the 2021 federal elections.
It will begin with a breakfast meeting with Premier Li Keqiang on Friday, followed by a reception in the Great Hall of the People, discussions on economic and international issues and a joint press conference.
China is expected to seek to push Germany into relaxing its investment screening regulations during the talks.
Merkel will also join President Xi Jinping for dinner on Friday, and the trip will include visits to Chinese and German companies and a speech at Huazhong University of Science and Technology in Wuhan on Saturday.
Analysts said economic matters would weigh heavily on Merkel's visit, with a flagging German economy and both countries affected by uncertainty in global trade.
Merkel will also lead a large business delegation and on Friday will take part in talks at the China-Germany Economic Advisory Committee, a platform for business leaders and politicians.
German representatives hoped to find ways to improve cooperation with Chinese companies, according to Friedolin Strack, managing director of the Asia-Pacific committee of German business at industry association BDI.
"The world economy is not in the best condition, and many markets have become more difficult for various reasons … China's economic growth slowed only a little and is of increasing importance to our companies," Strack said.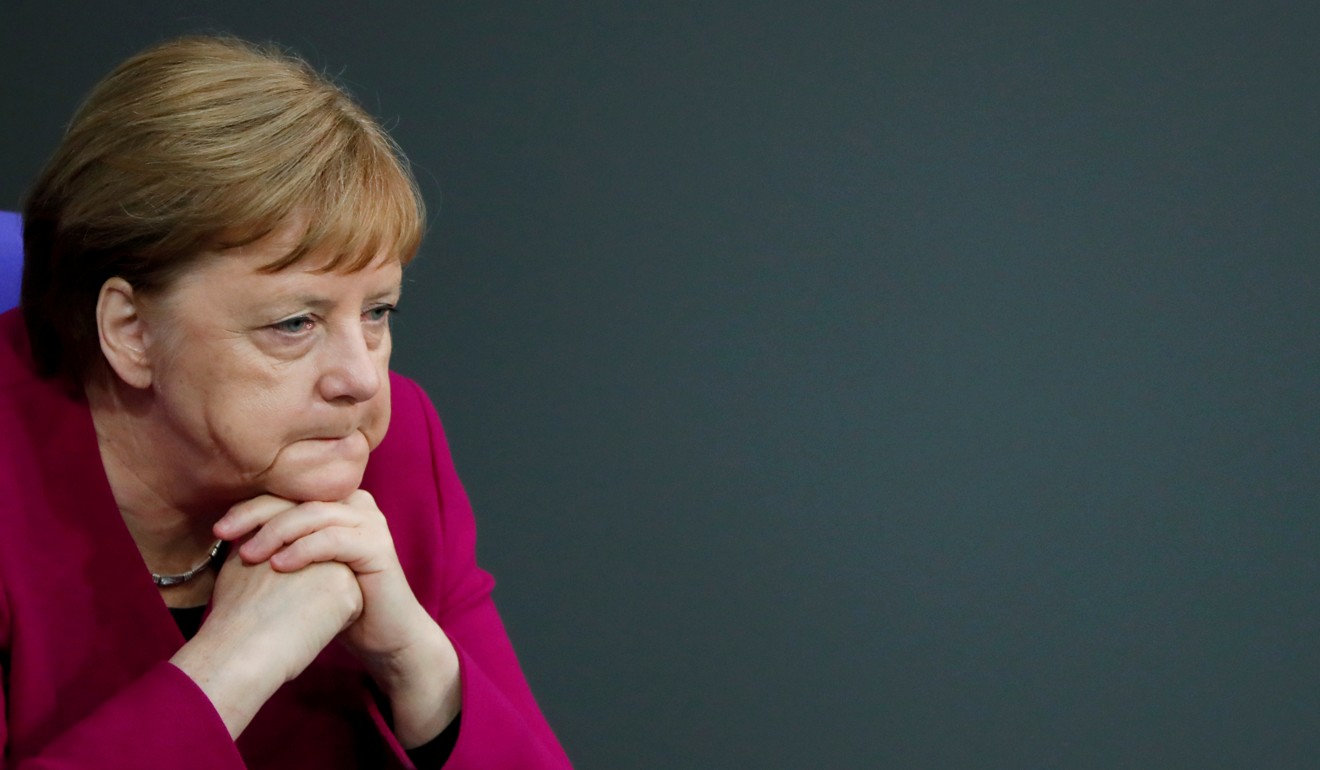 According to the Bundesbank, Germany's central bank, third-quarter growth figures are likely to show Germany's export-dependent economy is in recession.
An economy is in recession when gross domestic product declines quarter-on-quarter for two quarters in a row. Germany's economy shrank by 0.1 per cent in the second quarter this year. In August, the bank blamed Brexit and the US-China trade war for falling exports, causing a contraction.
Cui Hongjian, European affairs analyst at the China Institute for International Studies, said economic trouble in Germany would increase the need for Merkel's delegation to talk trade, and make progress on promises to boost bilateral economic activity.
"China and Germany have both always opposed US unilateralism in trade, and called for more multilateralism, but there needs to be more concrete action," Cui said.
"I think progress on the EU-China investment agreement would do just that, along with some common acknowledgement about 5G [telecommunications] and market access," he said.
China and the EU pledged to complete negotiations on the deal this year. Formally known as the EU-China Comprehensive Agreement on Investment, the initiative was launched in 2012 and talks began on the details of a deal in 2014.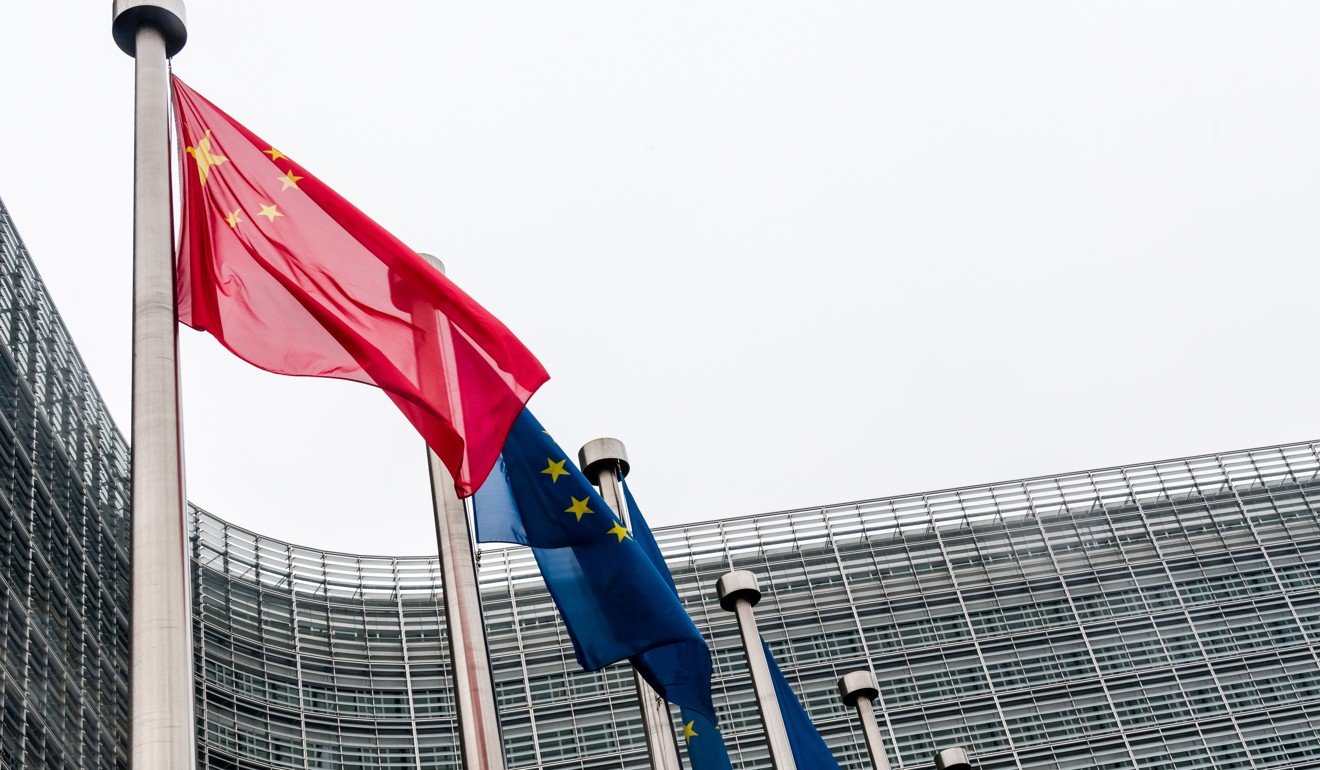 Ding Chun, a professor of European studies at Fudan University in Shanghai, said the US-China trade war – and Europe's trade disputes with the US – would loom over Merkel's visit to China.
"As two manufacturing, export-driven economies, both China and Germany have been facing a lot of common challenges and uncertainties in the world economy. They have a lot to talk about," Ding said.
"Of course, each side has their concerns with the other. Germany, and Europeans in general, have concerns with IP protection in China, and have been calling for competitive neutrality and a level playing field for investment.
"China, on the other hand, is concerned with rising screening of investment in Germany, and in Europe," he said.
But both sides were likely to turn their attention to EU-China investment agreement negotiations, the professor said.
"Both sides want to improve, and give a very big push to finish, the negotiation. It's important that each side respects the concerns of the other as negotiations move forward."
In December, Germany tightened its rules for screening foreign investments, and in April the European Union introduced screening rules of its own.
Chinese investment in Europe has been falling, in part because of that stricter regulation, according to joint research by Baker McKenzie and Rhodium Group.
In the first half of this year, Chinese investment in Europe hit its lowest point in four years, with US$9 billion in transactions, down from more than US$50 billion in the first half of 2017, the research said.
This article appeared in the South China Morning Post print edition as: Merkel to push for E.U. trade deal