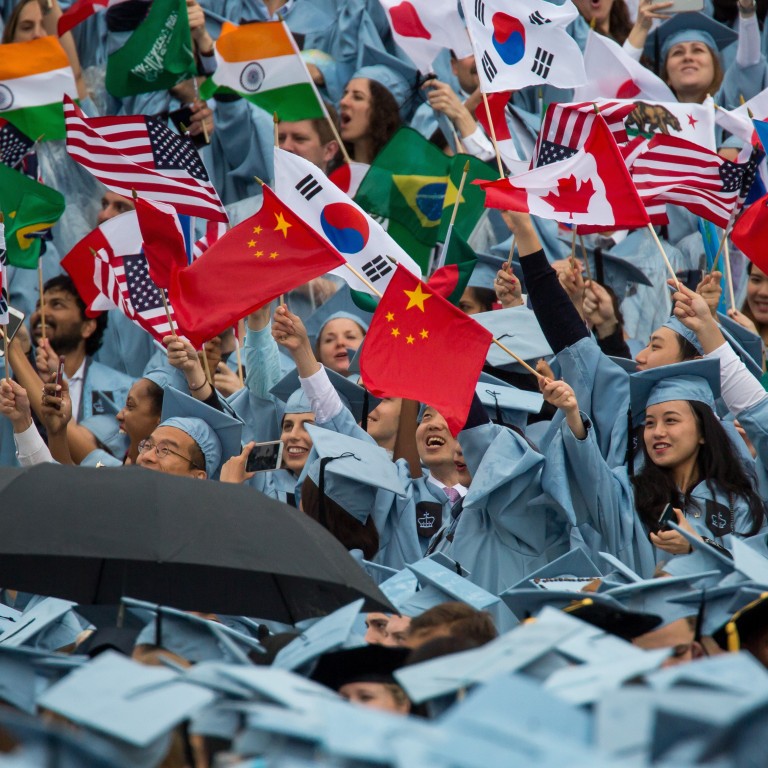 Under pressure, US universities start the year seeking to curb foreign influence fears
Colleges respond to concern from lawmakers and federal agencies with measures including updated protocols for foreign visitors on campuses
They are becoming 'much more cautious' about contractual relationships with 'foreign entities'
America's universities are starting the academic year amid a fever pitch of concern from lawmakers and federal agencies that they may be conduits of Chinese intellectual property theft and foreign influence, against a backdrop of
rising US-China tensions
.
Federal investigations to root out practices that compromise American research and bills introduced in Congress to curb foreign influence in higher education have gained steam over the past year, after the National Institutes of Health said US research was the target of "systematic programmes" of foreign influence.
Universities have responded with measures that include offering pre-travel security briefings and providing laptops and cellphones free of sensitive data for researchers travelling to "high-risk countries", updating protocols for screening and welcoming foreign visitors to campuses, and building relationships with their regional Federal Bureau of Investigation offices.
Toby Smith, vice-president for policy at the Association of American Universities, which represents about 60 colleges, said many researchers and faculty staff returning to campus would find new emphasis on making sure everyone was clear about the policies on accepting foreign funding, signing contracts with foreign institutions, and what students could or could not take with them when they finished working at a laboratory.
"The open environment here has been such that there weren't any checks or worries about sharing information," said Smith, noting that protocols had been in place for sensitive materials. "A lot of the research that we do we are going to publish anyhow."
But that was changing to an extent, as universities were under pressure and becoming "much more cautious" about their own contractual relationships with "foreign entities", he said.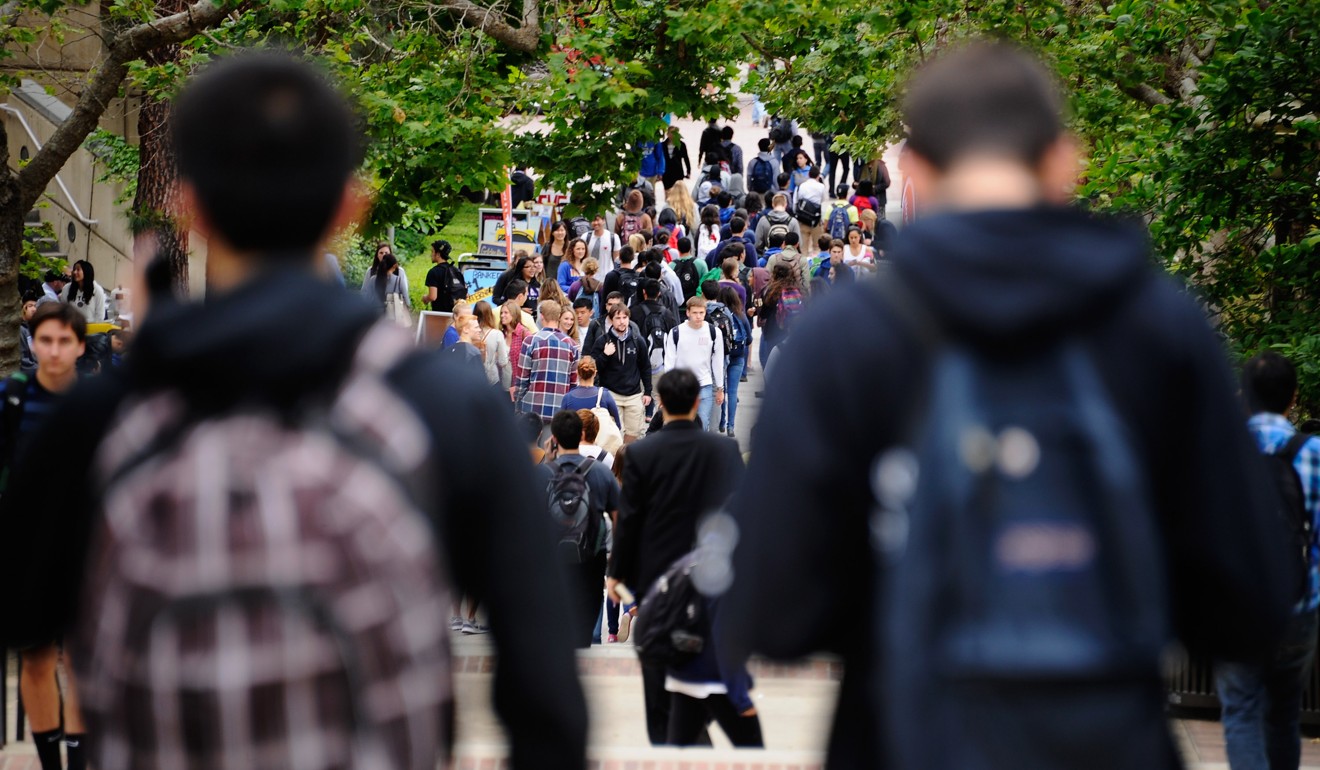 Those ties have been the focus of the federal investigations and increased scrutiny from grant-giving agencies over concerns that researchers were not disclosing foreign benefactors or collaborators, which could affect the transfer and ownership of intellectual property.
The fears and investigations were putting pressure on the US higher education sector's long-standing culture of openness and collaboration, according to universities and their representative bodies.
"We have two opposing forces here – there is a move towards open access publishing and open access data from the science agencies, and at the same time the security agencies are saying maybe we shouldn't be sharing our research. So that's part of the tension," said Wendy Streitz, president of the Council on Governmental Relations, which represents nearly 200 research universities and institutes.
Streitz added that security agencies had "come a long way" in the past year in understanding the importance of publication for research institutions.
American universities were awakened to the shifting government tone in February last year, when FBI director Christopher Wray
called the sector "naive"
in its understanding of how "professors, scientists, students" exploited the US system to collect information for China.
Since then much has changed in the robust US international education landscape, which is home to more than 350,000 Chinese students and has seen generations of US-educated Chinese scholars become naturalised citizens and tenured professors, along with numerous US-China collaborations between professors, laboratories and institutions.
Among those top-down changes are increased scrutiny of visas for Chinese scholars in sensitive scientific fields and tightening policies, like the Department of Energy's decision in January to bar its employees and grant recipients from taking part in foreign talent recruitment programmes from "sensitive" countries. The move was widely thought to target China's flagship "Thousand Talents" programme, which offers generous funding and laboratory space to foreign researchers.
Sweeping investigations of foreign influence and funding violations by the FBI in conjunction with federal science agencies and departments meanwhile led to several highly publicised dismissals in spring, and at least one indictment in summer, of ethnically Chinese researchers and professors who had failed to disclose foreign ties while receiving federal funding.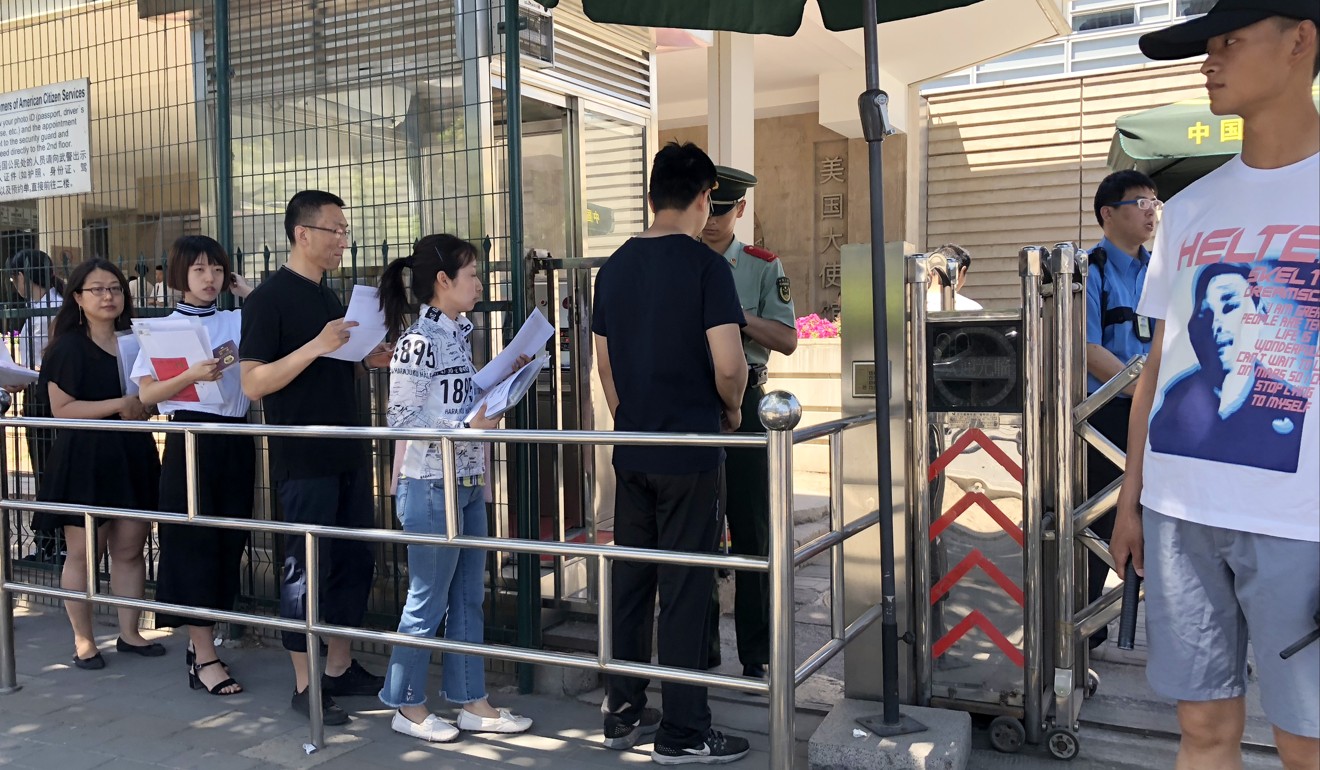 Universities, academics and their representative associations have bristled at what they see as government targeting of Chinese and Chinese-American scholars on their campuses, with several high-profile college presidents writing open letters and opinion pieces in major newspapers on the subject.
Columbia University president Lee Bollinger pushed back against what he saw as FBI intervention on his campus in a piece for The Washington Post last month.
"Law enforcement and intelligence agencies determined to thwart the illegal transfer of intellectual property to foreign rivals are encouraging US academics and administrators to develop more robust protocols for monitoring foreign-born students and visiting scholars – particularly if they are ethnically Chinese," Bollinger wrote.
Meanwhile, a letter published on Wednesday signed by 60 academic associations expressed concern that heavy-handed treatment of foreign nationals looking to work or collaborate with US institutions could endanger the US reputation as a "desirable and welcoming destination" for international researchers.
But even as universities express their commitment to remaining globally integrated, faculty staff and researchers may find that their foreign collaborations are not seen favourably by the federal funding bodies they rely on.
"Some universities are reaching out individually to faculty who are travelling a lot and are doing a lot of collaboration with China and making sure they understand the changing tenor we've seen and concerns from the federal government," said Smith, noting that was so faculty understood both the risks and "limitations that may come in the future".
This article appeared in the South China Morning Post print edition as: U.S. colleges open year with China concerns