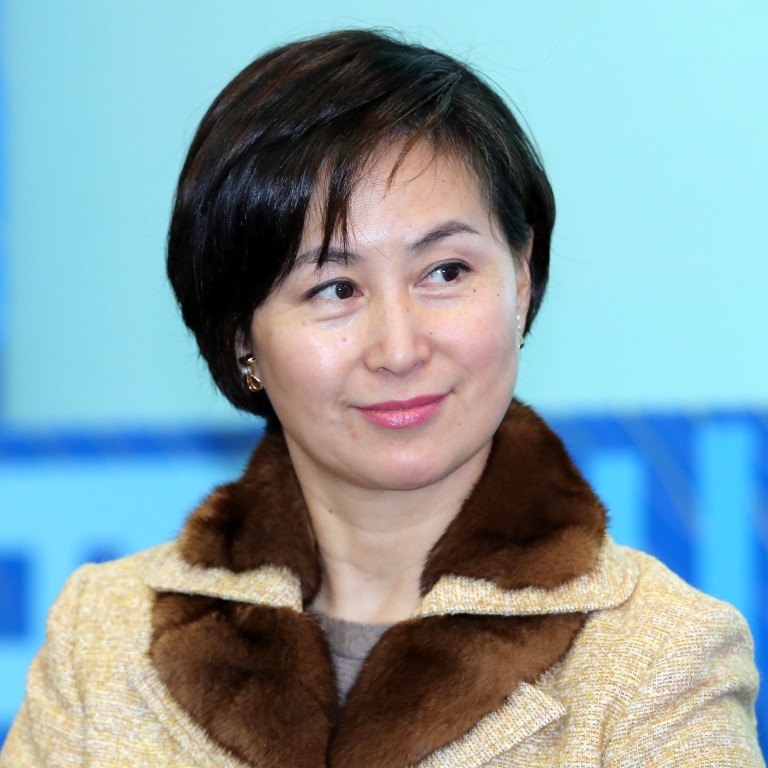 Businesswomen to defend Hong Kong government's handling of protests at UN
Pansy Ho and Annie Wu will tell UN Human Rights Council that 'small group of radical protesters do not represent views of all 7.5 million Hongkongers'
It comes as Beijing ramps up efforts to sway global opinion on the unrest
Two Hong Kong businesswomen are expected to defend the government's handling of protests in the city when the UN's top human rights body meets in Geneva this week.
Macau casino heiress Pansy Ho Chiu-king and Annie Wu Suk-ching, daughter of catering group Maxim's founder James Tak Wu, will speak at the United Nations Human Rights Council on Tuesday.
It comes as Beijing is ramping up efforts to sway international opinion on the months of anti-government protests in Hong Kong.
The pair will give a speech on behalf of the Hong Kong Federation of Women, a pro-government organisation, presenting its views on the political crisis that has gripped the city.
"The views of a small group of radical protesters do not represent the views of all 7.5 million Hongkongers. The systematic and calculated violent acts of this group have never been condoned by all Hongkongers," they will say, according to a copy of the speech posted on the website of the UN Human Rights Council.
In the speech, Ho describes the bill as "well-intended" but says it was "hijacked" by radical protesters who have used it as "propaganda to undermine the Hong Kong government's authority to protect the rights of one of its citizens even in her death". She is referring to a murder case last year in which Taiwanese authorities were unable to prosecute a Hongkonger accused of killing his pregnant girlfriend in Taipei before he fled to Hong Kong.
Ho also says in the speech that the protests have had a "damaging impact" on Hong Kong's economy and its people's livelihoods.
And she defends Hong Kong police officers' use of tear gas and rubber bullets on protesters.
"Tear gas and rubber bullets are tools used by police forces around the world, and are not unique to the Hong Kong police," Ho says in the speech. "Used according to law enforcement procedures, tear gas and rubber bullets are an effective way to create a distance between the police and the protesters, and to avoid close physical confrontation and resulting injuries."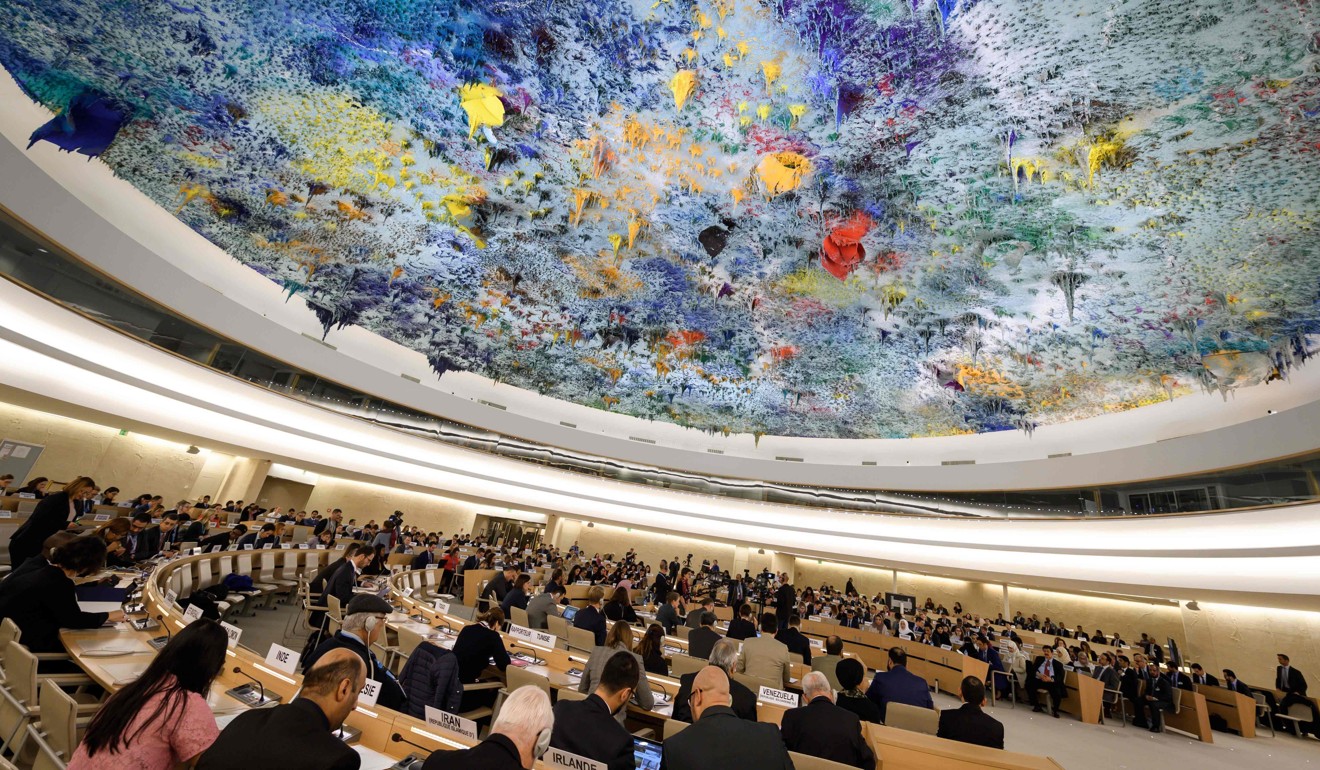 Ho, co-chairwoman and executive director of Macau casino operator MGM China Holdings, is also a standing committee member of the Beijing Municipal Committee of the Chinese People's Political Consultative Conference, the top advisory body. Wu, founder of the first mainland-Hong Kong joint venture, Beijing Air Catering, is a standing committee member at the national level.
It is unclear whether their speech to the UN rights body has been endorsed by Beijing. But Hong Kong-based political commentator and China analyst Johnny Lau Yui-siu said it was in line with the Chinese government's recent propaganda efforts.
"China has not been able to gain the upper hand in global opinion on Hong Kong despite having a huge propaganda machine and access to various international platforms," Lau said. "Despite that, Beijing is still eager to fight the [propaganda] war."
Lau added that Beijing was also likely to play up the speech in mainland China to boost domestic support.
Beijing has escalated its rhetoric against the Hong Kong protesters through both state media and social media. The foreign ministry meanwhile
sent letters to dozens of foreign media outlets
in late August calling for "impartial" and "objective" reporting on the Hong Kong protests.
But the efforts to expand the propaganda campaign overseas have backfired at times. Facebook and Twitter last month took action against what they said was coordinated efforts by the Chinese government and those associated with it to spread disinformation about the protests in Hong Kong.
Yik Chan Chin, an assistant professor at Xian Jiaotong-Liverpool University in Suzhou, said Beijing's propaganda drive was not likely to gain much international support.
"It won't have much effect on changing people's opinions on the Hong Kong protests. The perception has already been formed," she said.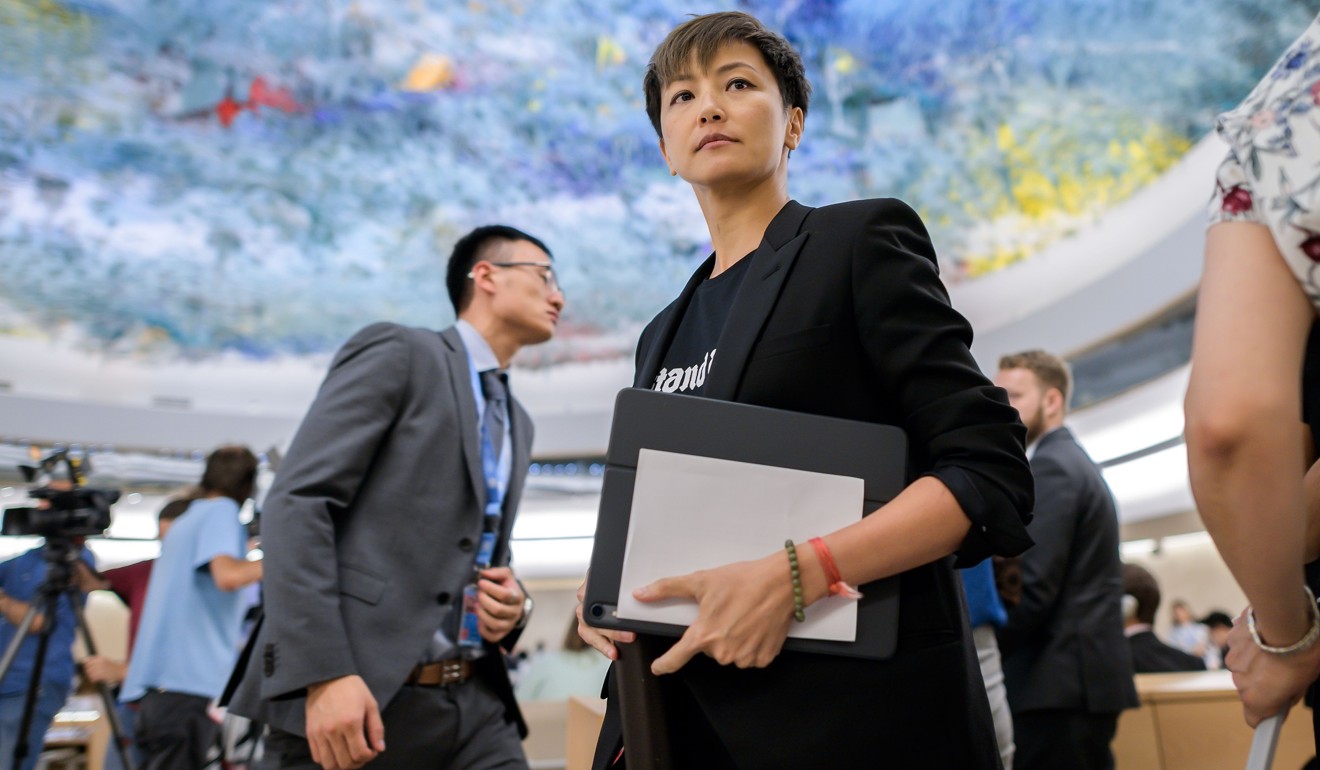 On Friday, Chen Xu, China's envoy to UN institutions in Geneva, said Beijing was ready for any "undesirable or uninvited rhetoric" on issues like the Hong Kong unrest or the treatment of Uygurs in Xinjiang when the UN human rights body meets for three weeks starting on Monday, according to the Associated Press.
Chen also said Beijing did not believe the UN Human Rights Council was the "right venue" to discuss issues like the protests, saying the situation in Hong Kong was an internal matter for China.
Meanwhile at a Mid-Autumn Festival celebration in Washington, Chinese ambassador to the US Cui Tiankai reiterated that Hong Kong was facing its gravest situation since the handover from Britain to China 22 years ago, and that Beijing would not allow any conspiracy to split the country to succeed.
At the last UN Human Rights Council session in July,
Hong Kong singer Denise Ho Wan-sze
sharply criticised Beijing's policies and handling of the protests, drawing interruptions from Chinese officials as she spoke at the invitation of one of the NGOs that can address the council.