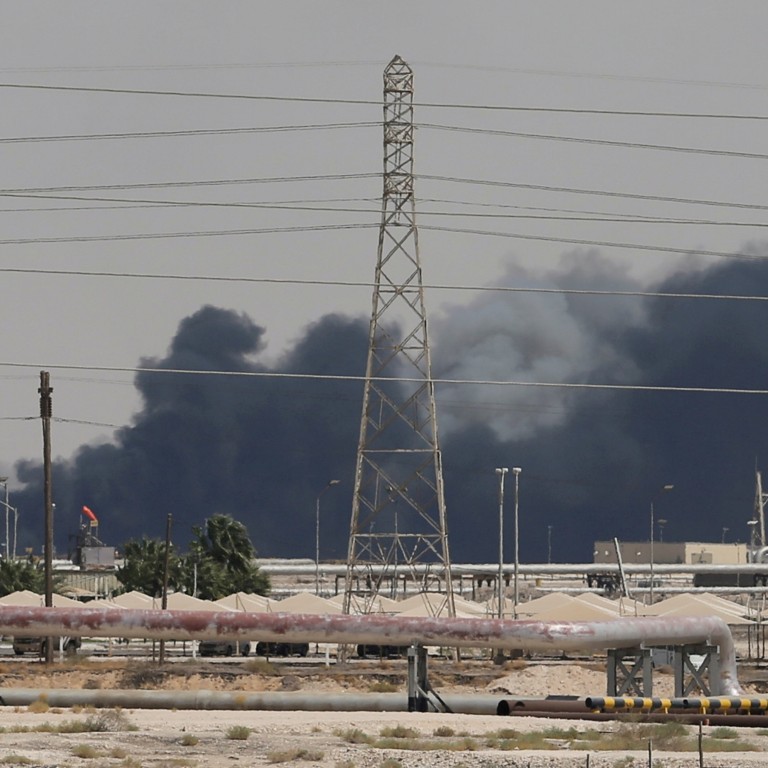 China calls for calm in aftermath of drone strikes on Saudi oil facilities
King Salman briefs Chinese president on attacks and says ties between two countries are 'solid and good'
Beijing is caught between its biggest source of imported oil and a country with huge market potential, observers say
China has called for calm in the Persian Gulf in the aftermath of drone attacks on its biggest oil supplier, reflecting its need to keep crude flowing from Saudi Arabia without putting ally Iran offside, according to analysts.
The call came during a phone conversation on Friday night between Chinese President Xi Jinping and Saudi Arabia's King Salman, nearly a week after drone strikes on Saudi oil facilities halved the kingdom's production and cut global output – around 100 million barrels a day – by 5 per cent.
Xi condemned the attacks, saying it had shocked the international energy markets and that he hoped the incident would receive a full and fair investigation, state news agency Xinhua reported.
King Salman briefed Xi on the attacks, and said ties between the two countries were "solid and good", the report said.
Yemen-based Houthi rebels claimed responsibility for the attack, while the
United States blamed Iran
– accusations that Tehran denied.
Caught between Saudi Arabia, its main source of imported oil, and Iran, a long-term counterbalance to US influence in the Middle East and a potentially greater economic partner, China has not said who it thought was to blame. Instead, Beijing has called for more evidence, a message underlined in the Friday phone call.
James Dorsey, senior fellow at the S. Rajaratnam School of International Studies at Nanyang Technological University in Singapore, said China usually tried to stay out of conflicts in the Middle East but it would be difficult for it to remain neutral.
"For a long time, China's approach to the region has been 'we do business, and don't get involved', but this is unsustainable in the long term the moment Iran-Saudi tensions escalated," Dorsey said.
Last year, China was the world's biggest importer of crude oil, averaging 8.4 million barrels per day. In July, China's imports from Saudi Arabia were at a two-year high of 1.8 million barrels a day, up from 663,000 the same month a year earlier.
But China still accounts for more than half of Iran's oil exports, according to the United States, complicating Washington's efforts to economically isolate Tehran in its "maximum pressure campaign".
Yin Gang, a specialist on China and the Middle East from the Chinese Academy of Social Sciences, said Saudi Arabia was the more important oil partner for China and relations between the two countries had grown.
"Over the past decade or more, as China's oil imports began to grow, China's cooperation in oil also expanded," Yin said.
"China relies more on Saudi Arabia for oil imports, as Saudi Arabia produces far more oil than Iran does. Moreover, Saudi oil is unaffected by sanctions and can be imported freely."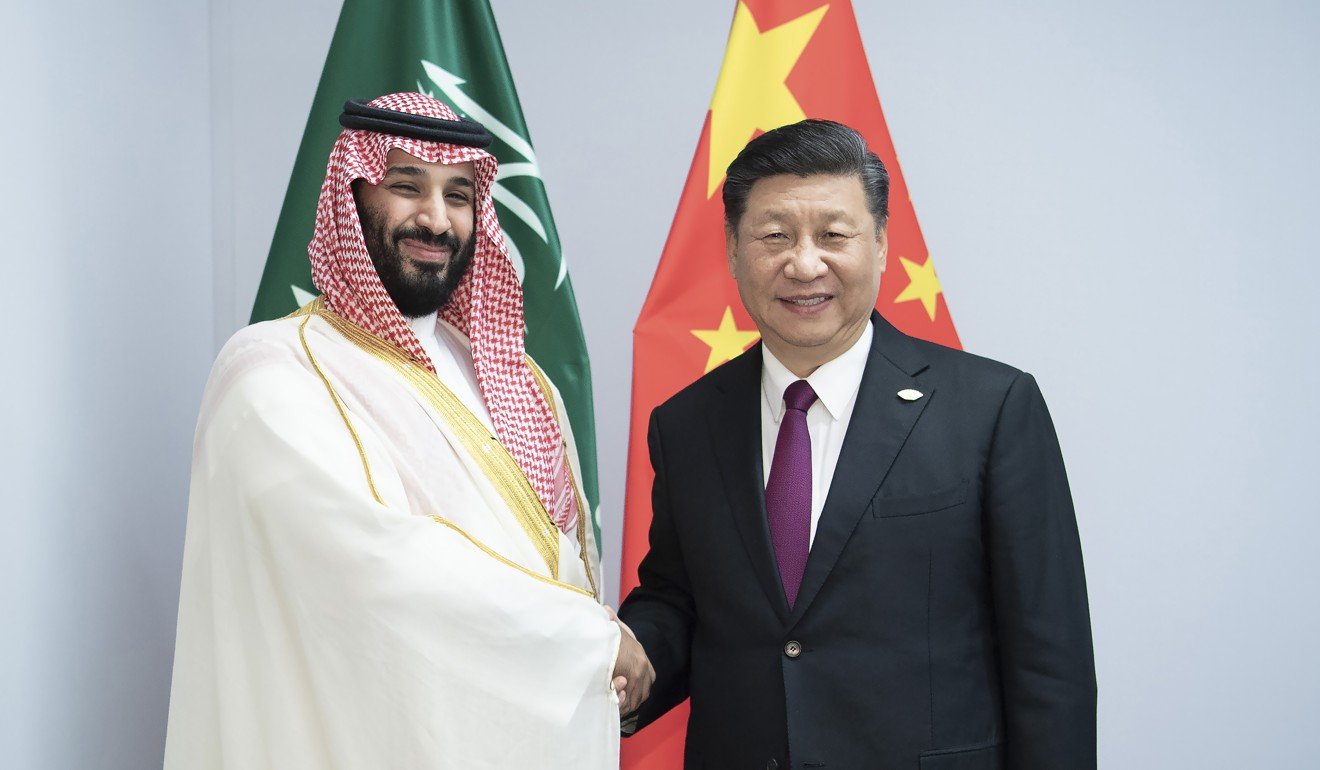 But while Iran had a great interest in developing relations with China, US sanctions on Iran had put "big limitations" on bilateral ties, he said.
"There is very little that China can do in this situation in response to the attacks, and China has no influence over Iran in the region," Yin said. "China and Saudi relations are very good. It's relations with Iran, on the other hand, that have been severely limited by US sanctions, and there is basically no interaction."
Jonathan Fulton, an assistant professor of political science at Zayed University in Abu Dhabi, said Washington's campaign had only heightened Iran's need for China's support, though it was questionable to what degree China needed Iran.
"Iran has been really reliant on Chinese largesse in recent years, they desperately need China, and China could take Iran or leave it," Fulton said.
"If the question is simply who does China support more, Saudi Arabia is linked to a whole lot of important states in the Middle East and the West, and Iran is isolated. Iran is an opportunity for China to counterbalance its reliance on some suppliers, and having Iran as a challenger to the US is useful for China as well."
But Dorsey said Iran was still a more important partner for China in the long term, given its big domestic market, highly educated population and developed industrial economy.
"On balance, Iran is a much more important ally that Saudi Arabia," he said.
This week China and Iran signed US$400 billion in deals, guaranteeing exclusive infrastructure projects for Chinese companies in Iran, and long-term agreements to buy Iranian oil and gas.
"Iran needs China right now, and would naturally be more inclined towards China anyway, but it needs China now clearly because of US sanctions," Dorsey said.
Additional reporting by Simone McCarthy
This article appeared in the South China Morning Post print edition as: Beijing calls for calm in wake of Saudi oilfield drone strikes put Beijing in Middle East bind