The fight between Washington and Beijing is affecting Chinese-American professionals, including some who have been investigated by the FBI. Photo: Reuters
Chinese-Americans urged to fight back to dispel growing cloud of suspicion and discrimination in US
Speakers at a conference sponsored by the Committee of 100 discuss the need to find a balance between national security and the free flow of ideas
'The Chinese-American community is caught in the vortex of a reset of US-China relations,' a participant says, adding that it makes him 'very depressed'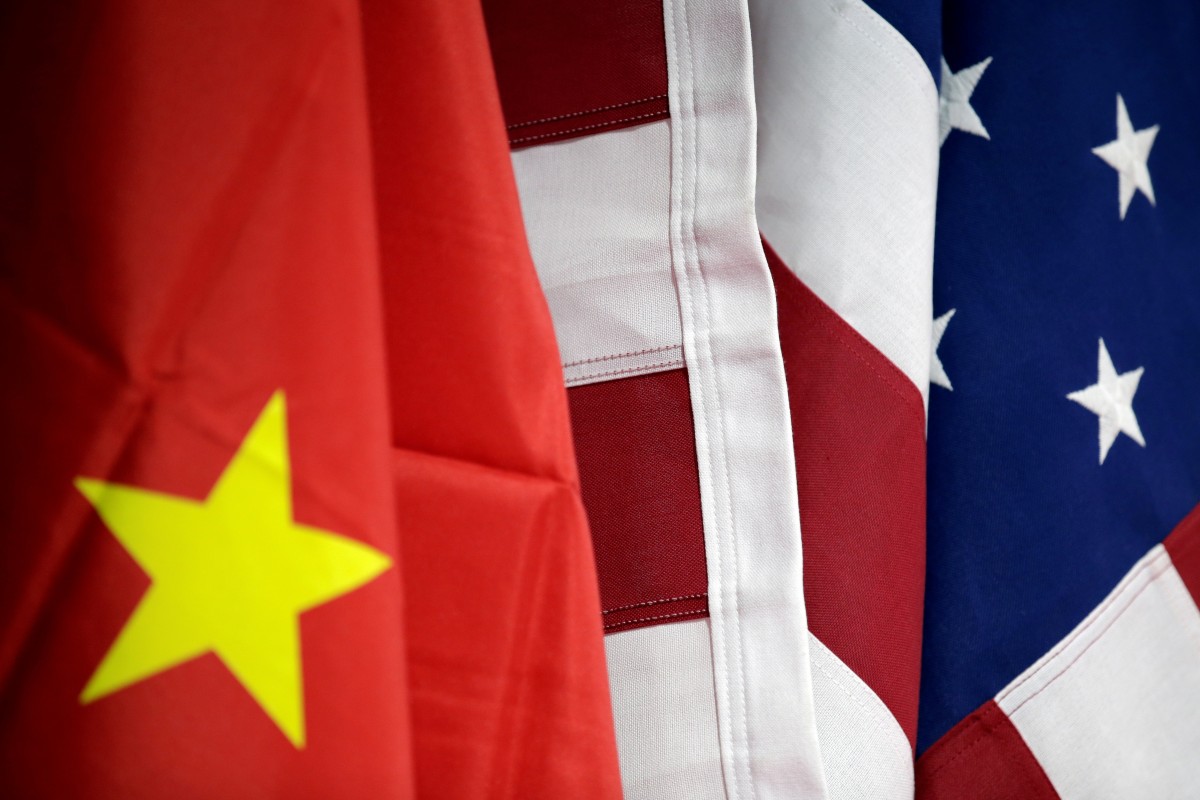 The fight between Washington and Beijing is affecting Chinese-American professionals, including some who have been investigated by the FBI. Photo: Reuters
Chinese-Americans, increasingly caught in the crossfire between Washington and Beijing, need to push back against overactive security agencies, fight their case in the court of US public opinion and advocate for open science and research to counter mounting suspicion of anyone who looks Asian.
Those were among the early elements of a strategy outlined at an invitation-only conference in Palo Alto, California, last weekend sponsored by the Committee of 100 as the Chinese-American community struggles to build consensus on how to counter discrimination. Among the committee's members are Yahoo co-founder Jerry Yang and cellist Yo-Yo Ma.
"I'm happy we're here, hearing some of these thoughts, but I'm also very depressed," said Robert Gee, a regional chair of the Committee of 100 and president of Gee Strategy Group, a research and investing firm based in Washington. "We should not be lulled into thinking there will be any quick fix. The Chinese-American community is caught in the vortex of a reset of US-China relations."
Scientists, policy experts and current and former US officials at the conference in Silicon Valley, titled "Science and Technology Caught Between the United States and China," underscored the need to find a balance between national security and the free flow of ideas crucial to innovation.
Top American scientists and engineers acknowledged that China was active in stealing intellectual property and industrial espionage but argued that the Trump administration's response was out of proportion to the risk, and has undermined the competitive edge that Washington seeks.
"It's very easy to come up with a cure that's worse than the danger that exists, it's very dangerous," said John Hennessy, chairman of Alphabet, Google's parent company. "This is a long game. We have to play it like a long game."
Growing fear by US lawmakers and security agencies of China's expanding economic power and state-led drive to dominate artificial intelligence, semiconductors and quantum mechanics has fanned concern over racial profiling. This comes as scientists find themselves increasingly a focus of the Federal Bureau of Investigation and US Department of Justice, evoking painful reminders of the Chinese Exclusion Act of 1882 and the detention of over 100,000 Japanese-Americans during World War II.
Xiaoxing Xi, a physics professor at Temple University, recounted how FBI agents burst into his house in 2015, guns drawn, as his youngest daughter emerged terrified from her bedroom. Xi was accused of sending restricted technology to China, but the charges were dropped six months later and he is now suing the US government.
"It's wrong to single out an entire population," Xi said in an interview. "The Chinese-American community needs to do a better job arguing its case, as does the scientific community, which is under threat."
The view was echoed by a range of prominent scientists and engineers, including Nobel laureate and former US secretary of energy Steven Chu, Yahoo co-founder Jerry Yang and HIV/Aids researcher David Ho, scientific director at the Aaron Diamond Aids Research Centre and Time magazine's Man of the Year in 1996.
"Many Chinese-Americans have become collateral damage, and more stand to be so, if we don't do something about it," said Gary Locke, a former US secretary of commerce, governor of Washington state and ambassador to China.
Others, however, argued that the espionage threat from China should not be underestimated.
"I'm not trying to persuade you that it is true," said John Hemann, assistant US attorney and head of special prosecutions for the Northern District of California. "It is the assessment of the Department of Justice and the intelligence community that it is happening."
Hemann said a large number of Chinese-Americans were prosecuted for economic espionage and related offences largely because of the activities of China's Ministry of State Security and intelligence arms. Beijing puts enormous resources into stealing US intellectual property, with "many if not most" of those it targets being people of Chinese descent, he said, because their family ties and frequent travel to China make them easier targets.
"We are fighting an asymmetric battle," Hemann added. "It's not the policy at the Department of Justice to begin with ethnicity or national origin and work back to the crime."
Openness, transparency and the exchange of scientific ideas are vital in a free society, added David Stilwell, US assistant secretary of state for the Bureau of East Asian & Pacific Affairs, speaking by video from Washington, but these have been co-opted for "illiberal repressive uses, include by the government of China".
"Unfortunately, China uses technology to create a surveillance state that other countries could only dream of," Stilwell added, pointing to Beijing's wielding of 5G technology and facial recognition algorithms to fuel its social credit system and subjugate Uygurs in detention camps in Xinjiang.
Peter Zeidenberg, a partner with the Arent Fox law firm and a former federal prosecutor, said this did not explain the number of questionable cases that local FBI and Justice Department offices have pursued. "Basically, crappy cases that would normally be kicked out of an office … when they're involving a Chinese-American scientist, that filter is opened up," he said.
In a bid to counter discrimination, while acknowledging legitimate national security concerns, Committee of 100 members said they are building closer ties with the Senate, House of Representatives, departments of energy, commerce and the National Security Council in hopes of heading off legislation that targets Chinese-Americans.
"There is a big hurdle, whether it's an individual or a group, to say you're not afraid of being accused of being so-called traitors," said John Trasviña, corporate secretary with The 1990 Institute, a group focused on including more modern China issues in US curriculums. "We may not see something come out of this immediately, but this is the start."
The committee is also considering how active and what kind of a leadership role it should take in the current climate. Sources say senior board members are divided in their vision of the group's future direction and debating how to proceed as Beijing and Washington face off on a range of issues, from trade and education to technology, foreign investment and visas.
"The Committee of 100 has a unique role in American society. It's a very valuable asset that can be deployed to promote a more reasoned, calmer approach to handling the China challenge," said Susan Shirk, chair of the 21st Century China Centre at the University of California at San Diego and a former US deputy assistant secretary of state.
But she also warned that the group needed to take a stand, to better delineate itself with Beijing and make it clear it has no tolerance for United Front activities, a reference to the Communist Party arm that directs propaganda efforts overseas.
"You must first convince Americans that it's truly an independent American organisation," Shirk said.
"Your job is not to be neutral between China and America," she added. "The organisation should shore up its credibility by some more forceful stance against China's policy."
Charlie Woo, chairman of the Committee of 100's public policy committee, countered that the group has for the past three decades acted as a bridge between the US and China and a convenor of divergent views. And it has warned people of United Front activities, he said.
But Woo also acknowledged that political conditions have changed drastically since the late 1980s when the group was formed.
"Engagement has been very useful, but it is a time of competition and confrontation," Woo said. "It may be time to re-evaluate."