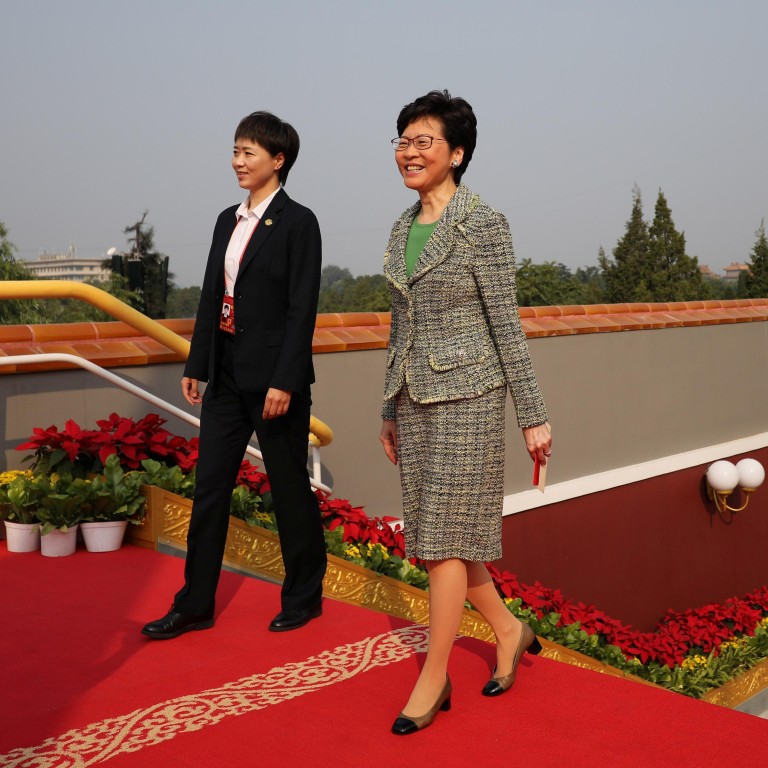 US Senator Rick Scott accuses Hong Kong chief Carrie Lam of being Beijing's puppet
Republican from Florida says city's leader is 'just another pawn in communist dictator Xi [Jinping]'s game of global domination'
Lam's inaction on protesters' concerns 'demonstrates how little she values the rights of the people of Hong Kong', he says
A United States senator has accused embattled Hong Kong Chief Executive Carrie Lam Cheng Yuet-ngor of being a "puppet" of Beijing who does not value the rights of the people in the city she governs.
Rick Scott, a Republican who represents Florida beside Marco Rubio, made the accusation after receiving a letter from Lam, in which she said she was "deeply worried" about the passage of the
Hong Kong Human Rights and Democracy Act
. The pair also met recently in Hong Kong.
"On my trip to Hong Kong, I met with
Chief Executive Carrie Lam
and establishment leaders, who are nothing more than puppets for Beijing and [Chinese] President Xi [Jinping]," Scott said in a statement on Friday.
"Chief Executive Lam wouldn't even answer basic questions about the rights of her people. I received a follow-up letter today from Chief Executive Lam filled with more empty words."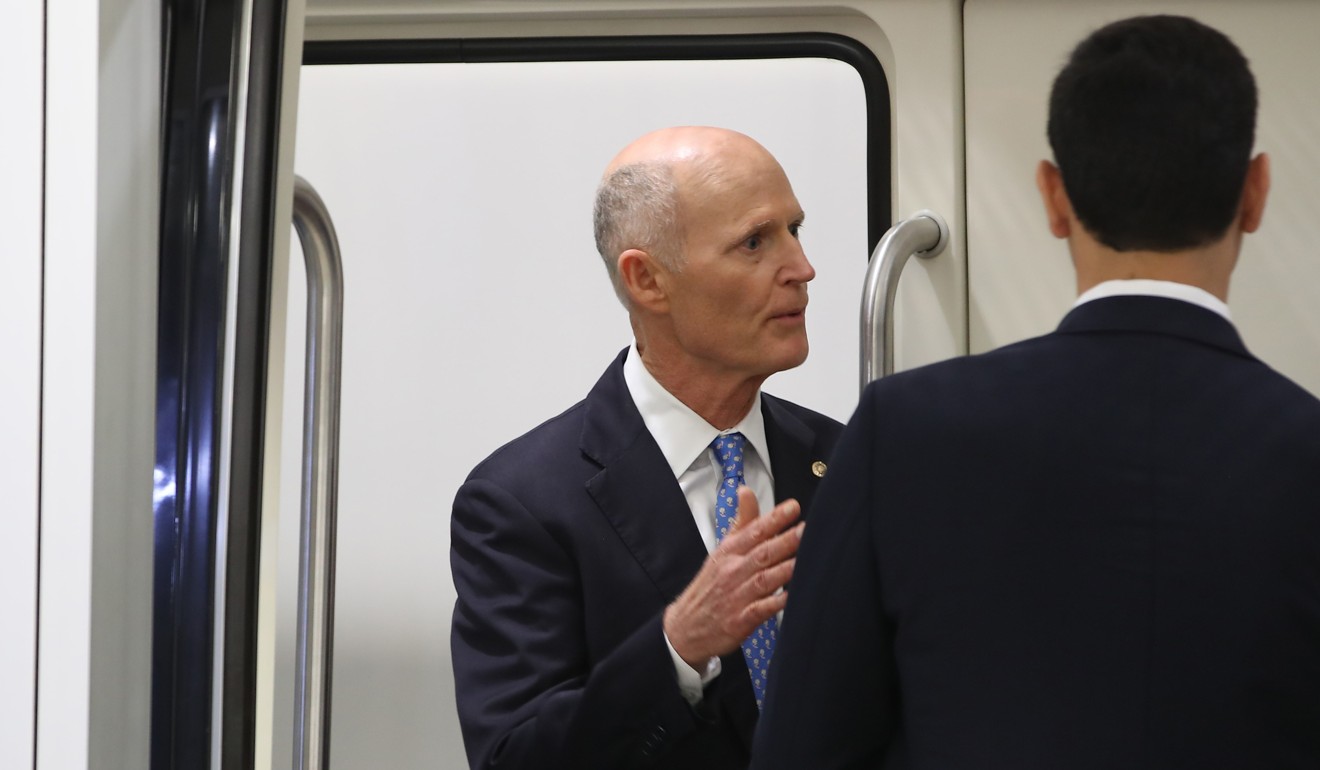 Scott's statement, which included a copy of the letter, came as Hong Kong is about to enter its 18th week of unrest triggered by a now-shelved bill that would allow the extradition of criminal suspects to mainland China. The protests have become increasingly violent, and on Tuesday a police officer fired a live round into the chest of 18-year-old high school student
Tsang Chi-kin
.
The Hong Kong government also looks set to introduce a ban on people wearing masks at public assemblies by invoking an emergency law that has not been used in more than half a century.
Scott said that in her letter, dated October 1, Lam said the passage of the human rights act in the US would put more pressure on Chinese authorities to support democratic freedoms in Hong Kong and in turn lead to further uncertainty in the city's business and investment environment.
That uncertainty "risks not only endangering our local economy but also weakening valued US economic and trade relations", the letter said.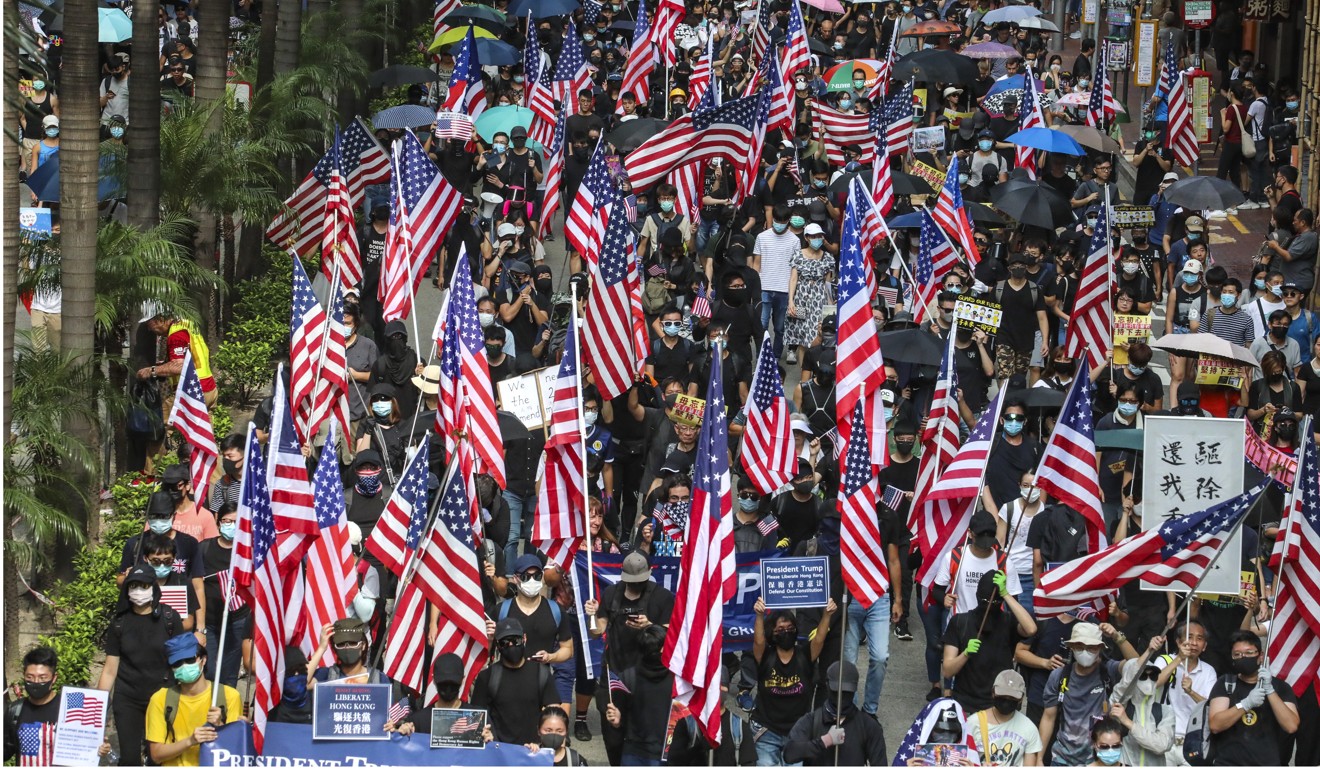 Lam said the US had a trade surplus of US$297 billion with Hong Kong over the past decade, and there were 1,400 American firms and 85,000 American citizens in the city, adding that the passage of the bill would also hurt US interests.
"Months of protests have taken a toll on our city. Having the US, our second-largest trading partner, introduce additional economic uncertainty to our economy is not the most effective way to address our societal challenges," Lam said.
"While it is certainly not the US' intent to see Hong Kong harmed, I fear that Hong Kong society and overseas business interests here risk becoming collateral damage with the passage of the Hong Kong bill."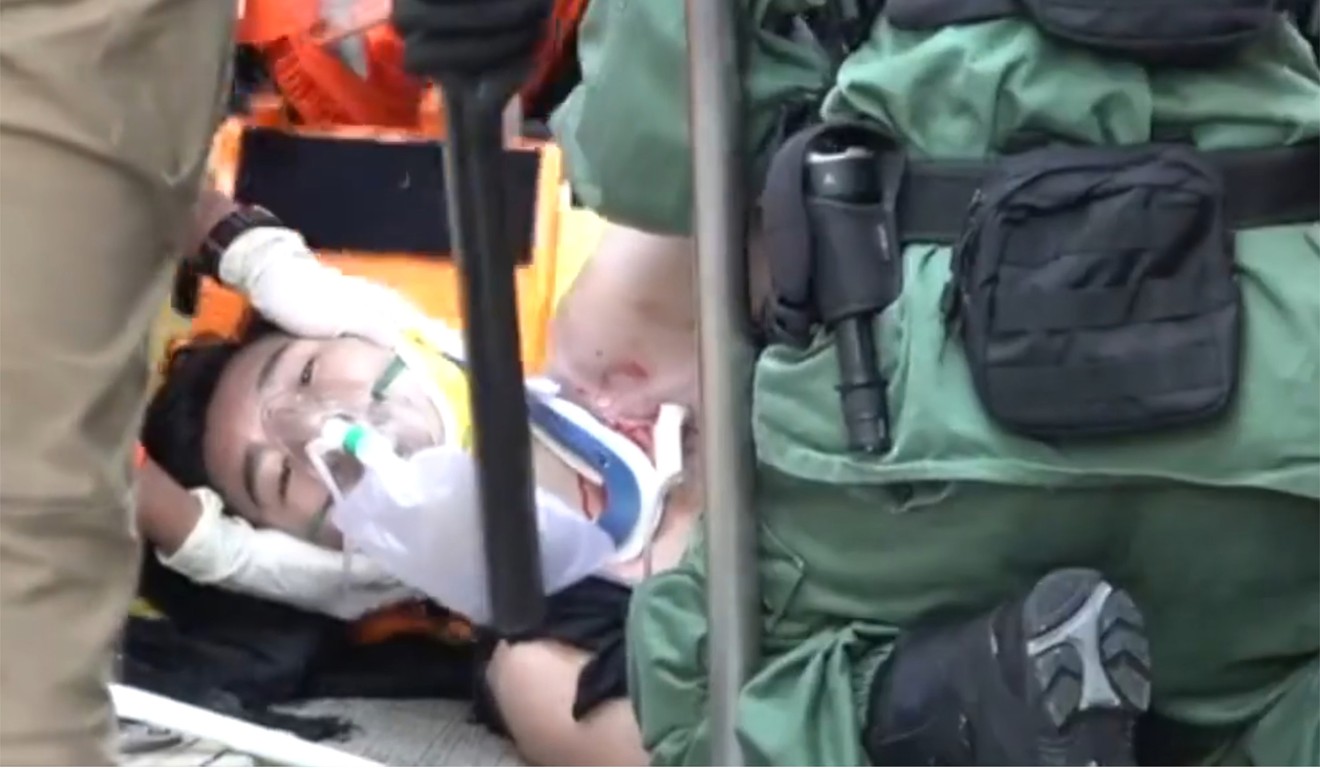 Lam said she understood Scott's concerns regarding
human rights
and freedom in Hong Kong, and that the city government would safeguard them.
She said also that she had decided to formally withdraw the extradition bill that sparked the mass protests, would continue holding talks to tackle social grievances and support the work of the Independent Police Complaints Council.
But Scott was unimpressed, saying in his statement that Lam's "inaction demonstrates how little she values the rights of the people of Hong Kong – even denying her citizens the right to protest peacefully".
"Lam is just another pawn in communist dictator Xi's game of global domination. It is disappointing that Hong Kong does not have a strong leader standing for them, but the United States is committed to this fight and won't back down."
The Hong Kong Human Rights and Democracy Act of 2019, which Beijing has branded as interference in its domestic affairs, moved through the Senate Foreign Relations Committee and the House Foreign Affairs Committee late last month, setting the stage for votes in both chambers in the coming weeks.
After the shooting of Tsang on October 1 – as mainland China celebrated
70 years of Communist Party rule
– US politicians, including Joe Biden, and British Foreign Secretary Dominic Raab offered their support to the protesters, saying the use of live ammunition was disproportionate.
China's foreign ministry responded by accusing them of siding with the "
black mobs
" of Hong Kong.