Africa
Get more with myNEWS
A personalised news feed of stories that matter to you
Learn more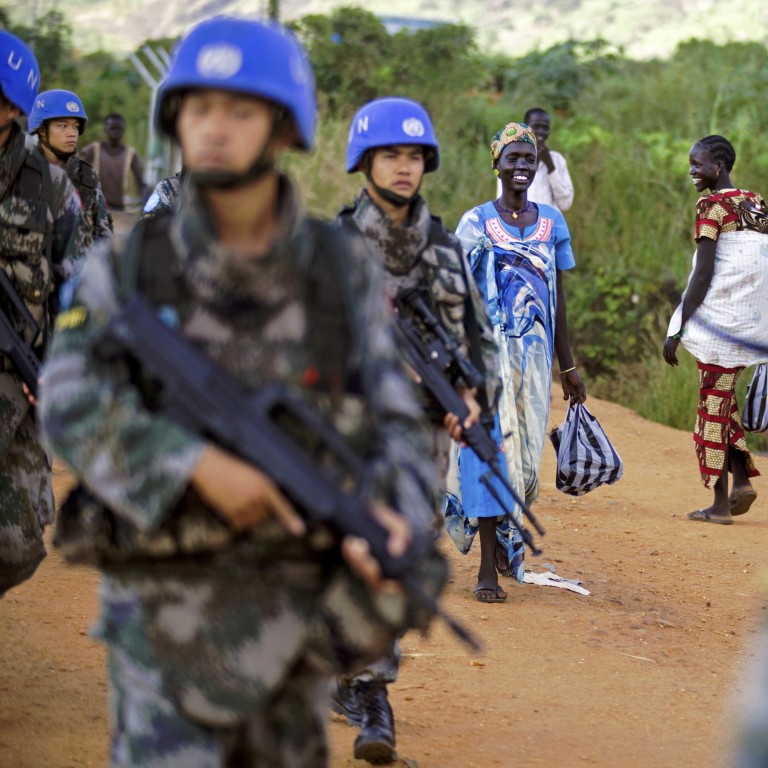 Why China is hoping for a peace dividend in South Sudan
Warring factions are supposed to agree a national unity government next month to end conflict that has killed tens of thousands and displaced four million people
Beijing is the main investor in the country's oilfields, which could play an important role in meeting its energy needs, and has contributed troops to the UN peacekeeping mission
With a possible end to South Sudan's long-running civil war in sight, China has its own reasons for hoping the peace process succeeds.
The two sides have until next month to agree the formation of a national unity government, according to a timescale agreed in last year's peace accord.
Beijing is the largest investor in South Sudan's oilfields and has not followed the US and other Western nations in imposing sanctions on leading political and military figures.
In fact, in March this year, the two countries exempted senior government officials on either side from visa requirements despite growing pressure from the international community for Beijing to end its relationship with the South Sudanese leaders fuelling the civil war.
The war has deterred other countries from investing in South Sudan, but Beijing has stepped up its investments and engagement.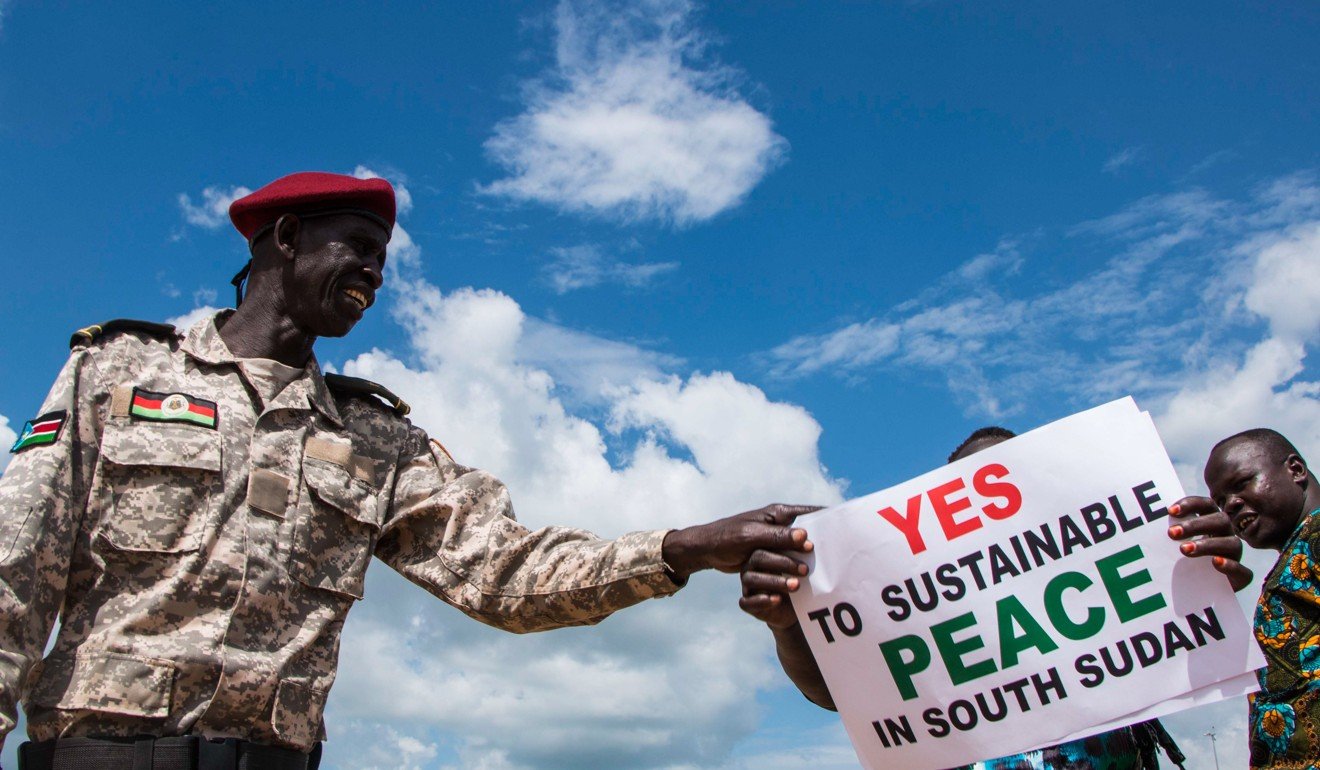 Apart from seeing an opportunity to meets its own energy needs, Beijing has also committed troops to the UN's peacekeeping mission and tried to support the peace talks.
The South Sudanese have seen more war than peace since the east African nation, whose oilfields contribute 98 per cent of the government's revenue, seceded from the Republic of Sudan in 2011.
They want an end to the war between forces loyal to President Salva Kiir and former vice-president Riek Machar, which has seen tens of thousands killed and more than four million displaced, according to the United Nations High Commissioner for Refugees.
Last year the two sides agreed to form a transitional unity government, in which Machar would return as vice-president, although the peace remains fragile.
Stability in South Sudan is also important for China, which has invested tens of millions of dollars and plenty of human resources to end the conflict.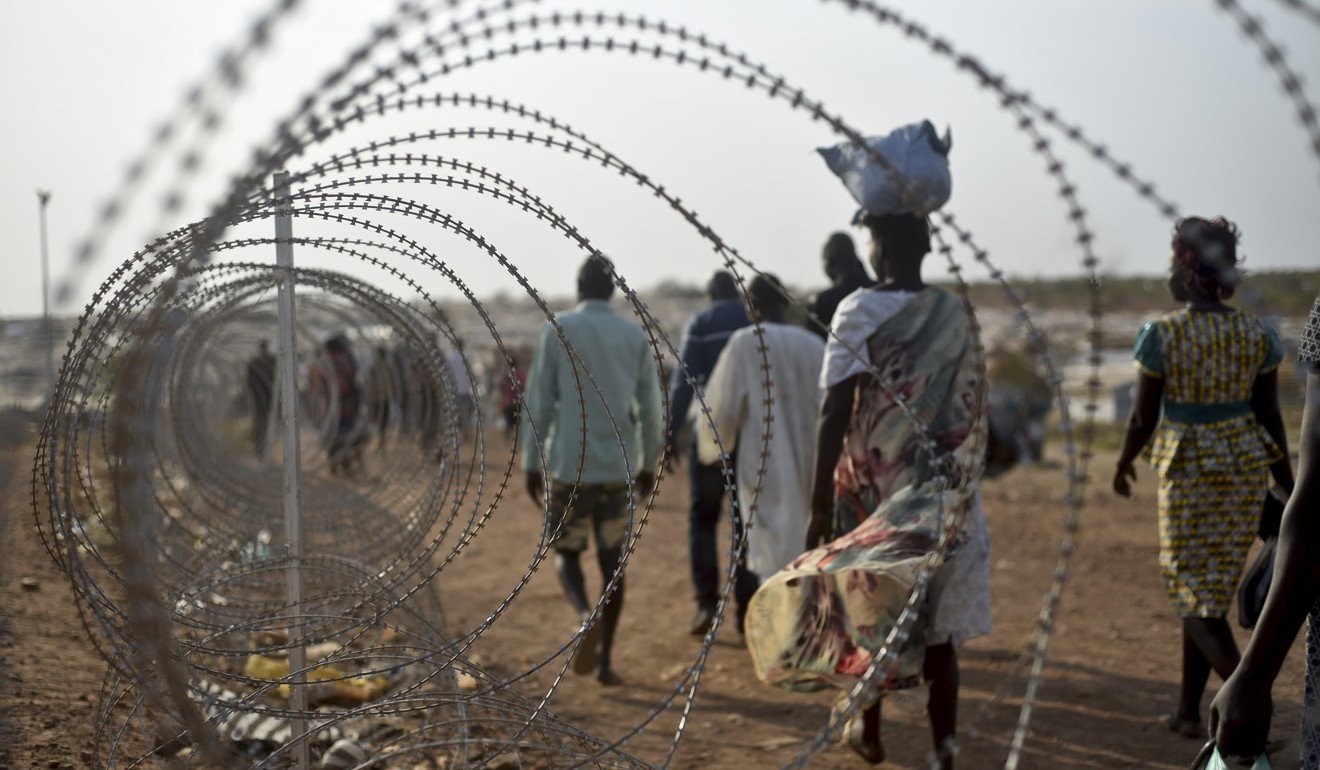 Beijing's involvement in Sudan predates the South's independence, and dates back to a 1990s deal to develop oilfields through its multinational – China National Petroleum Corporation (CNPC).
China extended its relationship with South Sudan, when it became independent to safeguard its petroleum business interests.
Dr Ali Yousif Ahmed, a diplomat who was Sudan's ambassador to China in the 1990s, when he initiated cooperation between Sudan and China in the petroleum industry, said Beijing had made huge investments in the oilfields including the building of infrastructure such as production equipment and the oil pipeline.
And when South Sudan was born, Ahmed says most of the oilfields and production equipment came under its control but the pipeline, which runs from the Unity oilfield in South Sudan to a crude oil refinery on the Red Sea, largely remained under Khartoum's control.
At the time, Sudan provided about 5 per cent of China's total crude oil imports but the war means South Sudan now accounts for just 1 per cent of imports.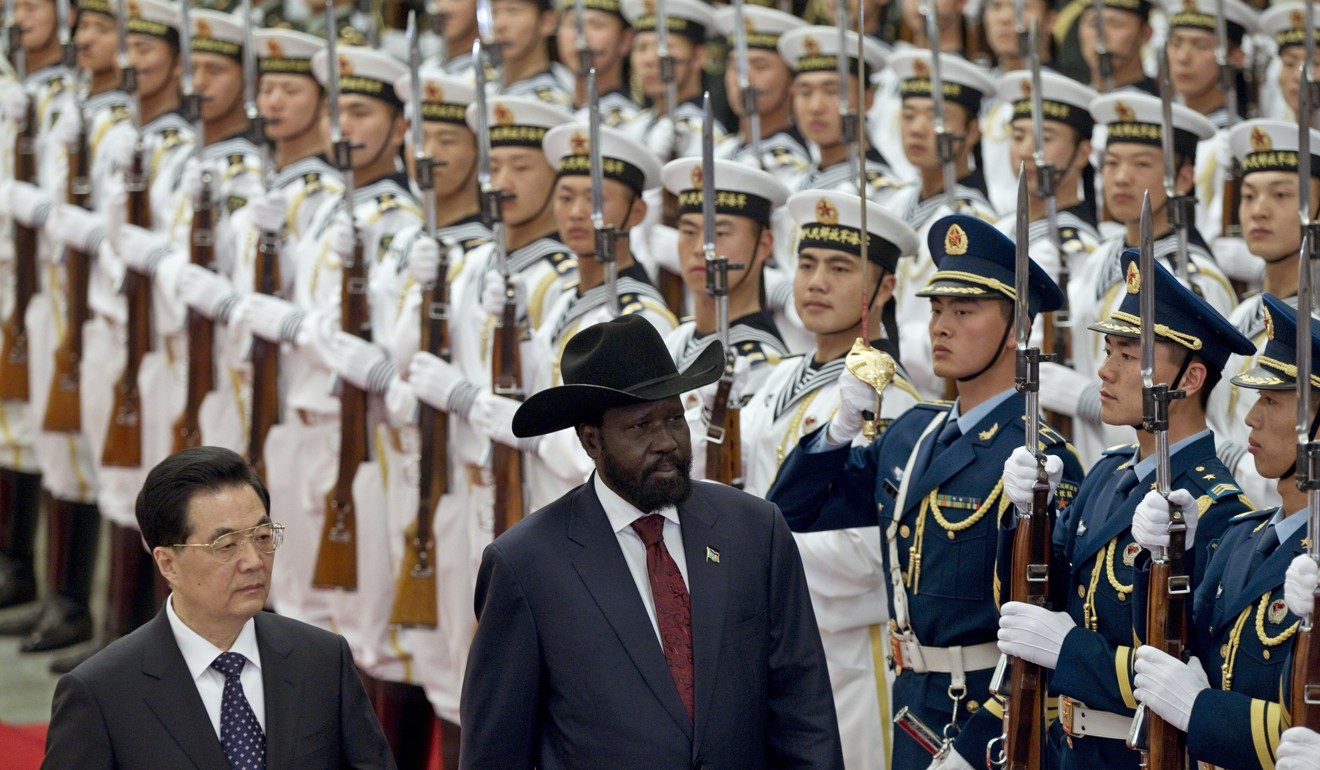 Ahmed said Sudan and South Sudan had to sign an agreement to facilitate the transport of oil from the south to Port Sudan for export mostly to China.
CNPC owns a 41 per cent stake in South Sudan's largest oil consortium – Dar Petroleum Operating Company, while Sinopec, another Chinese state-owned company holds a 6 per cent stake.
Dar Petroleum currently produces around 185,000 barrels per day from two oil blocks in Upper Nile state, according to a recent report by watchdog group The Sentry.
David Shinn, a former US diplomat and professor at George Washington University's Elliott School of International Affairs, said with the recent attacks on Saudi oil facilities, South Sudan may become an even more important source of oil for Beijing.
Analysts also believe that Beijing is testing its role as a mediator in the country's peace process.
Although China is not directly involved in the peace negotiations, it is trying to play a supportive role by encouraging the two sides to reach an agreement.
Liselotte Odgaard, a visiting senior fellow at Hudson Institute in Washington, said Beijing was using South Sudan as a test case for its strategy of non-interference in other countries' domestic affairs.
"Besides economic intervention through investing in the oilfields, Beijing tried to mediate between President Kiir and Machar's warring factions," said Odgaard.
She noted that in 2014 and 2015, for the first time, China tried to mediate through the African Union and the Intergovernmental Authority on Development (IGAD), an eight-nation trade bloc which consists of countries from the Horn of Africa, Nile Valley and the African Great Lakes.
"Their commitment is to show that there can be a different approach to peace and stability that can be successful. It's a test case for China wanting to show an alternative to peace negotiations," Odgaard said.
The peace process is being led by IGAD along with Ethiopia and a troika consisting of the US, Britain and Norway, but Sanne van der Lugt, an associate fellow at Clingendael China Centre in the Netherlands, said it was likely that China had used its soft power to encourage peace between the two parties as it is in the Chinese interest to resume oil exports.
She said the Chinese negotiation style is different from the Anglo-Saxon negotiation model, which is expected to have a winner and a loser at the end of the process.
In contrast, in Chinese negotiation, Lugt said, both parties put on the table what they need to get out of the negotiation and try to find the best solution for both parties.
"It is a difference between an individualistic culture with rather a short-term perspective versus a collective culture with a long-term perspective," Lugt said, adding that it is likely that the Chinese have helped to find the middle ground between President Salva and Machar.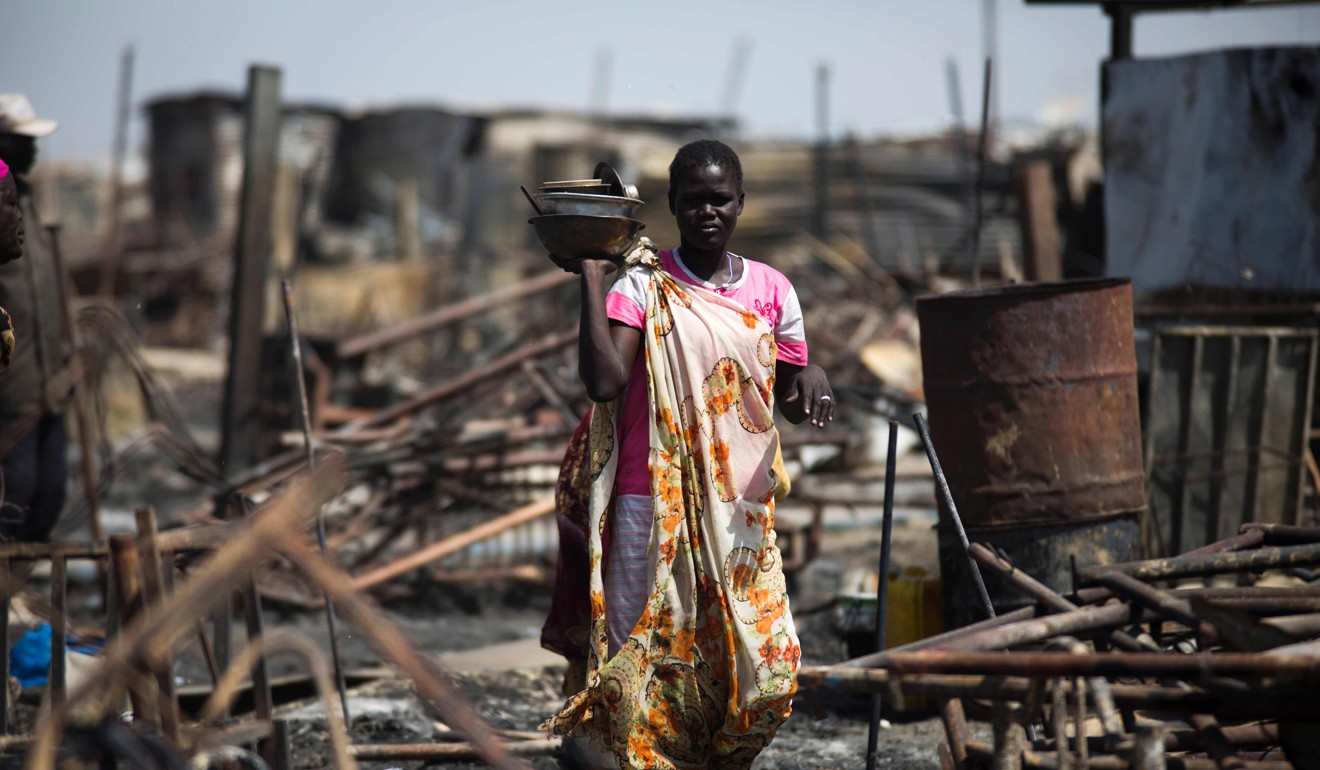 China has also offered to help rebuild the country, promising to supply a unified security force that is supposed to be formed from the rival factions as part of the peace process.
South Sudan has also provided an opportunity for Chinese soldiers to test their ability to conduct successful missions abroad as well as experience of armed conflict.
"The Chinese army needs combat experience," said Obert Hodzi, an international relations lecturer at the University of Liverpool in England.
In 2015, Beijing deployed a 700-strong infantry battalion to South Sudan to bolster the UN mission in the country.
It was the first-ever Chinese infantry battalion sent on an external peacekeeping operation. The number has since increased to more than 1,000 troops.
Shinn said South Sudan offers an opportunity to provide training for Chinese forces, test its equipment under harsh conditions, and learn more about Africa and the military strengths and weaknesses of other military forces involved in the operation.
"South Sudan is the location of China's only combat battalion involved in UN peacekeeping. Thus, it offers a unique opportunity to test its combat forces," said Shinn.
This article appeared in the South China Morning Post print edition as: Beijing hoping for peace dividend in African nation