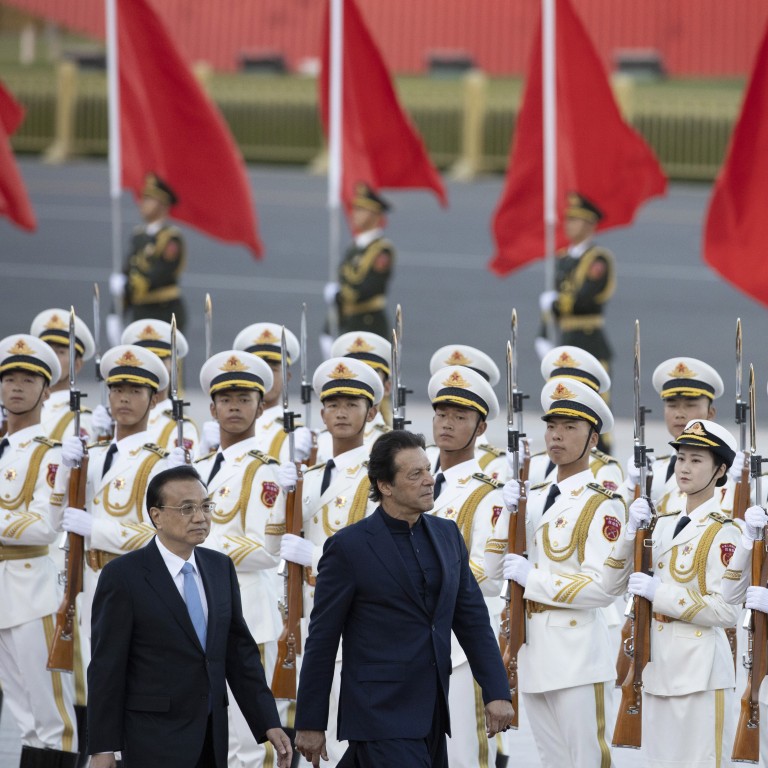 Pakistani Prime Minister Imran Khan seeks Chinese support over Kashmir as he starts Beijing visit
Chinese Premier Li Keqiang says Beijing will support Pakistan in 'safeguarding its territorial integrity' but does not mention ally's dispute with India
Tensions between South Asian neighbours remain high after New Delhi moved to strip Jammu and Kashmir of its special status
Beijing has vowed to support Pakistan in "safeguarding its independent sovereignty and territorial integrity" as Prime Minister Imran Khan began a two-day visit to China to win backing for his country's stance on Kashmir.
Khan arrived in Beijing on Tuesday morning in his third visit to China since he became prime minister in August last year.
Premier Li Keqiang issued the statement of support, according to the official news agency Xinhua, saying: "China-Pakistan friendship enjoys a profound foundation and the two peoples enjoy traditional friendship.
"There are no strings attached to our relationship, and it is not targeted at any third party."
Li added that cooperation between the two countries benefits regional stability.
Khan is also expected to meet President Xi Jinping during his visit and the topics for discussion will include Pakistan's disputes with India and the China-Pakistan Economic Corridor (CPEC), a flagship project for the Belt and Road Initiative.
The project has already angered India, which described it as "illegal" because part of it passes through the Pakistani-controlled part of Kashmir, which both sides claim in full.
Tensions between the two sides also took a turn for the worst in August when New Delhi repealed the special constitutional status of Indian-controlled Kashmir and imposed a security crackdown.
In a statement published ahead of Khan's visit, Pakistan's Ministry of Foreign Affairs said: "The Prime Minister will exchange views on regional developments including the state of peace and security in South Asia arising from the situation in occupied Jammu & Kashmir."
China, which has its own territorial dispute with India in the region, has said it is "highly concerned" about Kashmir, and attempted to back Pakistan's request for the United Nations Security Council to discuss India's actions.
Yet, the Indian government has insisted the matter is purely an internal affair and said the decision "has no impact on China".
Zhao Gancheng, a senior fellow and director of South Asia Studies at the Shanghai Institutes for International Studies, said the comments by the Chinese Premier should not be interpreted as Beijing backing Pakistan in its struggle with India.
"In top-level meetings with Pakistan, China has not been proactively raising the issue of Kashmir, because China wants to remain neutral and avoid instability."
Zhao said Beijing wanted the two sides to resolve the dispute peacefully and argued that it has only criticised India because it had not consulted Pakistan about its decision.
Xi and Indian Prime Minister Narendra Modi are expected to meet for a second informal summit in India this month, following a similar meeting in Wuhan in April last year.
However, Zhao said he did not think that Xi would raise the Kashmir issue when he meets Modi.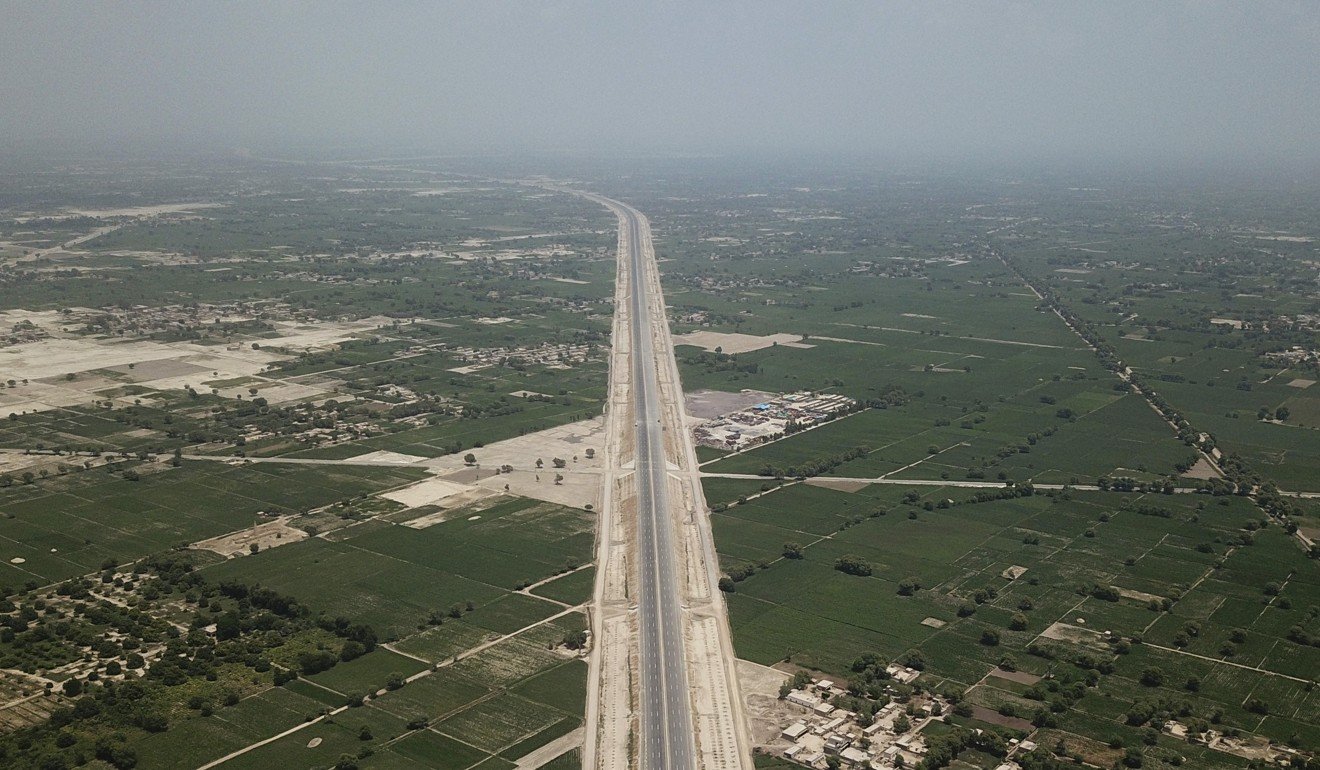 On Tuesday afternoon, Khan met top-level business leaders from Chinese state enterprises, including Guo Wenqing, chairman of China Metallurgical Group Corporation, Lyu Zexiang, chairman of China Gezhouba Group, Li Qingwen from Long March Tyres and Jiang Xueming from Orient Holdings.
Khan was accompanied by several senior government figures, including foreign minister Shah Mahmood Qureshi, railways minister Sheikh Rashid Ahmed and minister for planning development and reform Makhdum Khusro Bakhtyar.
According to Xinhua, Xu Qiliang, vice-chairman of China's Central Military Commission, met Pakistani army chief General Qamar Javed Bajwa, and pledged to "keep advancing military ties" with Pakistan in their discussions.
The US$62 billion CPEC was designed to connect China's far west region of Xinjiang with Gwadar Port in Pakistan and was expected to be finished by 2030.
According to an IMF report published in July, the country's total public external liabilities stood at US$85.4 billion in March, a quarter of which is owed to China.
Ahead of his visit, Khan said one of main priorities was the revival of stalled projects.
Islamabad-based political commentator Shakeel Ahmad Ramay, said the composition of the delegation and meetings with Chinese state companies were meant to sent a message that Pakistan was determined to continue economic cooperation despite the difficulties the CPEC was facing.
"[Khan] has taken steps, such as the creation of a CPEC Authority [a new oversight body] on Monday to overcome those hurdles. The Prime Minister will brief his counterparts about the recent steps and how these steps will help in smoothing implementation of CPEC-related projects," he said.
"Meeting with the private sector shows that Pakistan is really serious about facilitating [investment by] Chinese business community and wants Chinese companies to invest in Pakistan. It would be a win-win situation for Pakistan and the Chinese business community."