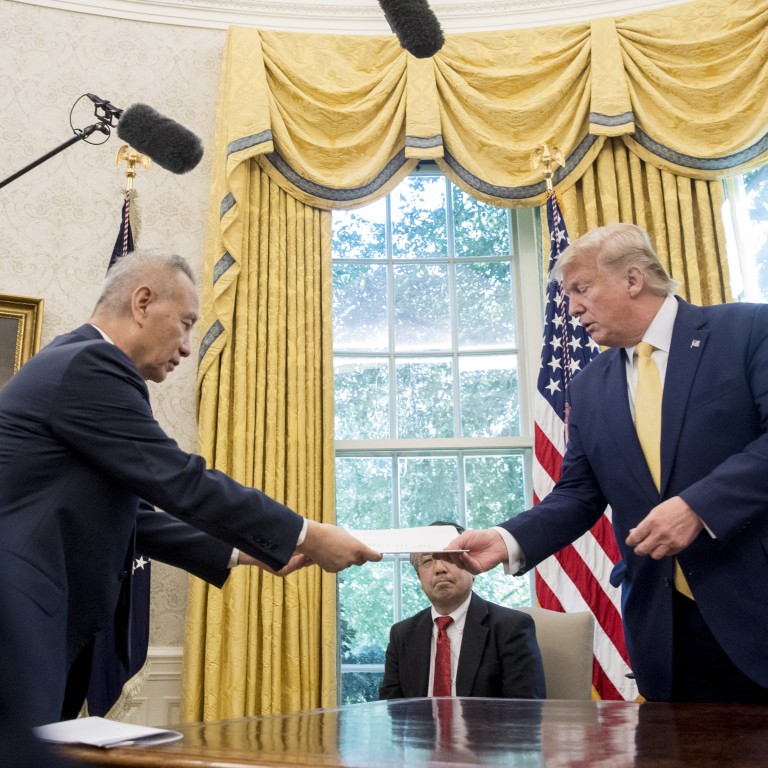 Beijing warns of more uncertainty in trade war negotiations despite 'constructive' talks in Washington
Final outcome depends on 'whether the US can walk together with China, and create the necessary conditions to push ahead', People's Daily says
'Talking while fighting could become the norm, and we should adapt to the norm as soon as possible', says Taoran Notes
The latest
trade war
negotiations between China and the United States were "constructive" but there remains a great deal of uncertainty as the two sides seek to find a long-term resolution to their dispute, Chinese state media said on Saturday.
Chinese Vice-Premier Liu He, US Trade Representative Robert Lighthizer and US Treasury Secretary Steven Mnuchin held "candid, efficient and constructive" discussions during two days of talks in Washington and achieved "substantive progress" on issues like
agriculture
, intellectual property protection, exchange rates, financial services, the expansion of trade cooperation, technology transfer and dispute settlement, Xinhua reported.
The two sides also "discussed the arrangements for follow-up negotiations and agreed to take steps jointly towards the direction of a deal", it said.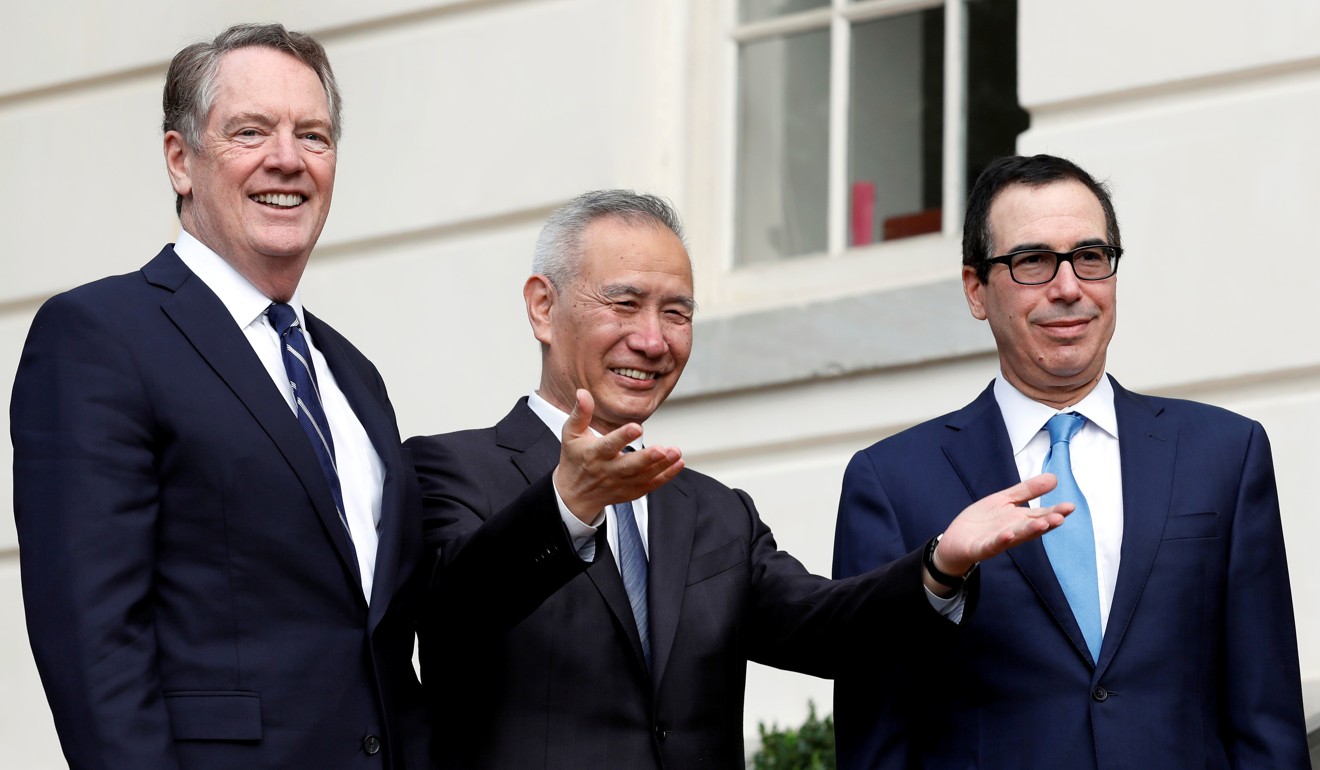 During their discussions in the Oval Office at the White House, Trump said his team had reached a "
substantial phase one deal
" that would delay the implementation of new tariffs on Chinese products, which had been scheduled to go into effect on Tuesday.
The agreement also included China buying a further US$50 billion worth of US agricultural products, he said, though he did not specify a time frame.
The "phase one" deal would take three to five weeks to prepare, and work on a second phase would begin as soon as the first had been signed, Trump said.
He said it was possible that he and Chinese President Xi Jinping might sign the agreement during the Asia-Pacific Economic Cooperation leaders' meeting in Chile next month.
Despite Trump's upbeat comments, China's Communist Party mouthpiece People's Daily took a more muted tone in its reporting of the talks, saying Beijing had defended its core interests and would never trade in its principles.
"People believe that only by removing all the levied tariffs to seek a true trade war truce, taking constructive moves to seek trade balance and seeking a 'maximum common divisor' for common interests, can trade and economic problems be resolved," it said.
"[But] of course, the final outcome will depend on whether the US can walk together with China, and create the necessary and sufficient conditions to push ahead."
Taoran Notes, a social media account run by the official Economic Daily, took a more cautionary tone, saying that while the negotiators had made efforts to make progress they should not be "overly optimistic" about the prospects for future negotiations.
"Merely saying optimistic or pessimistic is not enough to depict the current, complicated situation," it said.
The economic and trade frictions between Beijing and Washington had not fundamentally improved as the US had not removed its tariffs on Chinese goods and China's countermeasures were still in place, it said.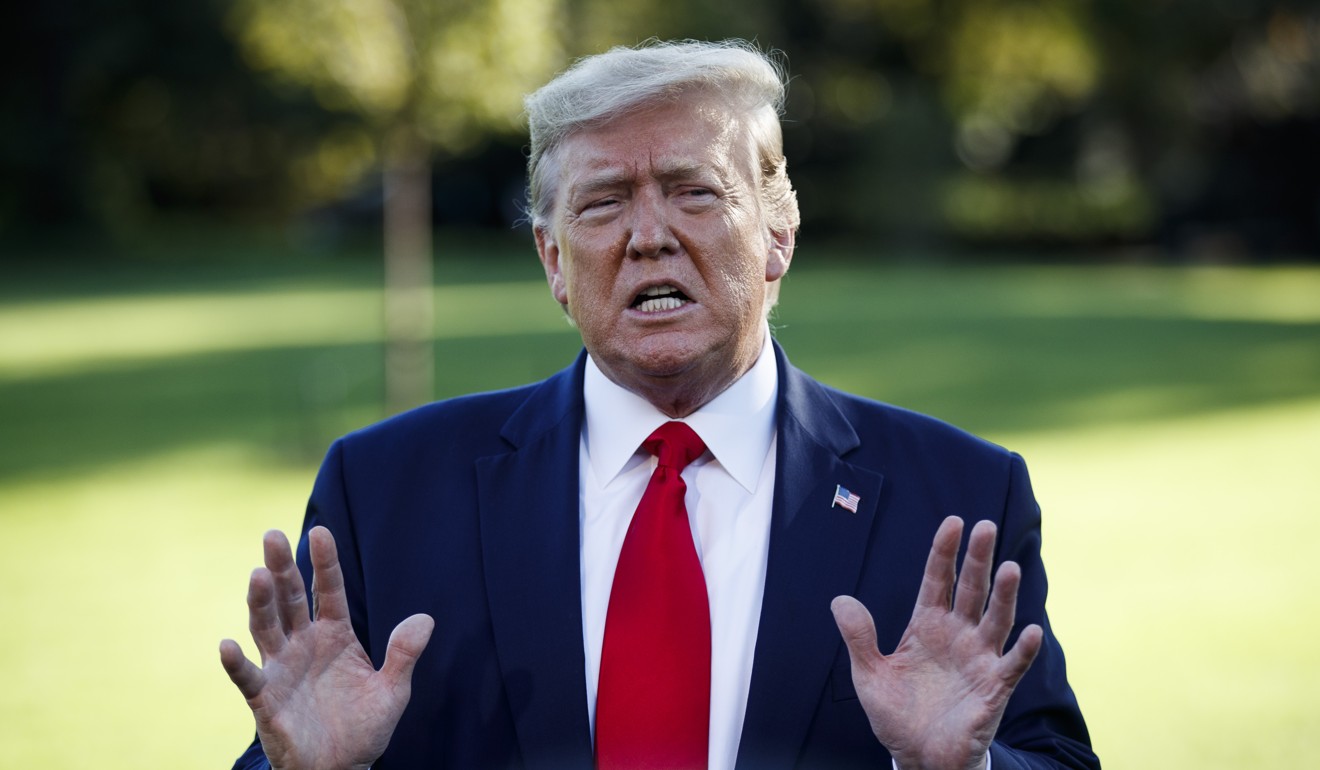 Also, there remained a faction within the US that seemed determined to maintain the maximum pressure on China, it said.
"'Talking while fighting' could become the norm, and we should adapt to the norm as soon as possible," it said.
The report did not rule out the possibility of large-scale confrontations between the two sides but said their best hope of managing conflict and respecting each other's interests was by "seeking common ground while reserving differences".
Hu Xijin, editor in chief of Chinese tabloid Global Times, said the tone of the state media reports was not unusual.
"The official reports didn't mention that President Trump hopes to sign the deal next month," he said on Twitter. "This shows Beijing is concerned about the [remaining] uncertainty and doesn't want to raise the public's expectations."
Chinese people had low expectations of a real breakthrough in the talks, and doubted the Trump administration would honour its commitments, he said.
Additional reporting by Zhou Xin