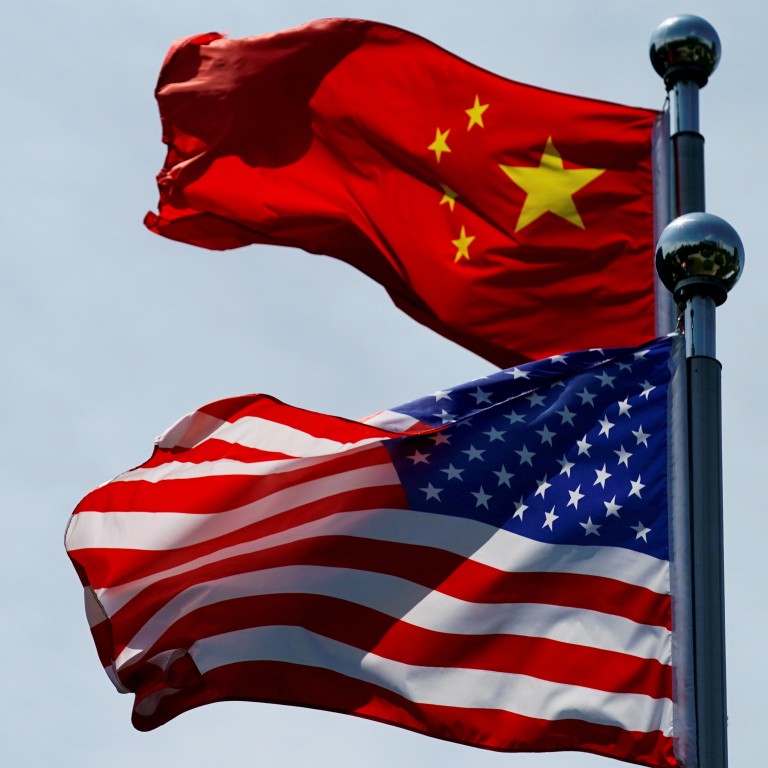 China warns of 'countermeasures' over US bill supporting Hong Kong protesters
Foreign ministry says it will damage American interests in the city, while Chief Executive Carrie Lam calls it 'totally unjustified and unwarranted'
Analysts warn the proposed legislation, which was passed in the House of Representatives, could inflame the situation in Hong Kong
China's top legislature and government agencies on Wednesday slammed the US House of Representatives for passing a bill in support of
anti-government protesters
in Hong Kong, warning of "countermeasures" and that American interests in the city would suffer.
The National People's Congress, the foreign ministry, Beijing's top office on Hong Kong policy and state media all issued fiery statements condemning the bill and said China would take action after the House
passed the Hong Kong Human Rights and Democracy Act
on Tuesday, moving it one step closer to becoming US law.
"We strongly urge the US Congress and some American politicians to immediately stop interfering in Hong Kong affairs … halt further deliberation of the bill, and do more to benefit the long-term development and fundamental interests of China and the US," a statement from the NPC Foreign Affairs Committee said.
Meanwhile, foreign ministry spokesman Geng Shuang made clear that China would not give an inch on national sovereignty issues, saying in a regular press briefing in Beijing: "With regards to the incorrect decision by the US, China must take strong countermeasures to firmly safeguard its sovereignty, security and developmental interests.
"If the relevant bill is ultimately passed into law, not only will it harm Chinese interests but it will damage China-US relations and seriously damage the US' own interests."
The bill, which was passed in the House on a voice vote, now awaits a vote in the US Senate, where it currently has bipartisan support.
If passed and signed into law by the president, the bill would require the US government to assess whether political developments in Hong Kong justify Washington changing its treatment of the city as a separate trading entity from the Chinese mainland.
It also paves the way for sanctions against individuals deemed responsible for actions that undermine Hong Kong's autonomy, such as the rendition to the mainland of anyone exercising "internationally recognised human rights in Hong Kong".
House Speaker Nancy Pelosi on Tuesday stressed that Americans must do the right thing and reaffirm America's commitment to democracy.
"If America does not speak out for human rights in China because of commercial interests, then we lose all moral authority to speak out on behalf of human rights any place in the world," Pelosi told the House.
"To those who want to take the repressive government's side in this discussion, I say to you: What does it profit a person if he gains the whole world and suffers the loss of his soul?" the speaker said as she praised the young protesters in Hong Kong for their courage.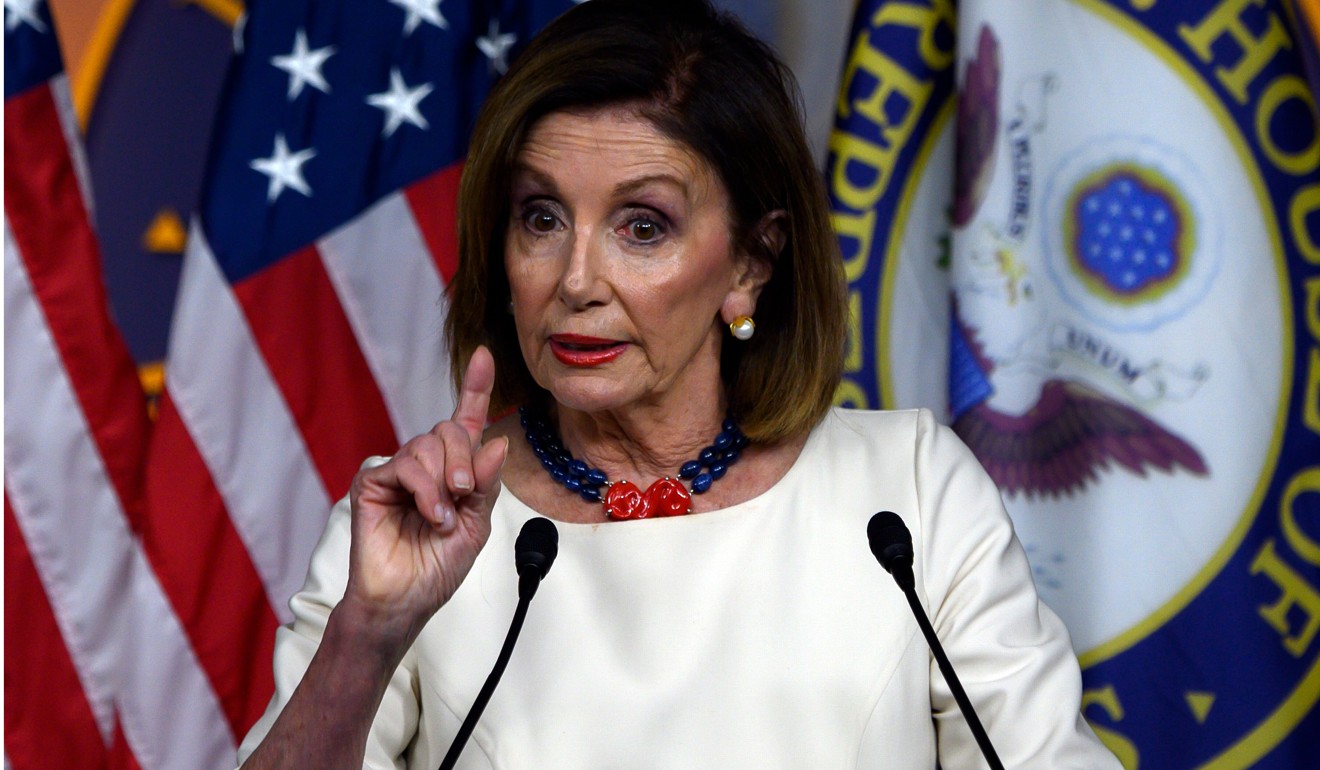 But Chinese analysts warned that the bill could inflame the situation in the city, which has seen increasingly violent street protests in recent weeks.
Zhang Jian, a Hong Kong affairs expert with the Shanghai Institute for International Studies, said it sent "a very bad message" to radical protesters.
"Of all foreign countries in the world, the US has the most interests in Hong Kong," Zhang said. "If the US revokes Hong Kong's status as a separate trading entity [from mainland China], both countries [China and the US] will suffer.
"There are a large number of US businesses and Americans in Hong Kong – China will have plenty of ways to deal with them," he said.
Shi Yinhong, an international affairs expert from Renmin University of China in Beijing, said the move would cast a shadow over the continuing US-China trade talks.
"China will definitely enact countermeasures if the bill has a negative impact on Hong Kong's social stability, financial and political interests – and China's national pride," Shi said. "But it is difficult to predict what the specific measures will be [although I expect] them to be not as strong as the bill."
Zhu Feng, dean of the School of International Relations at Nanjing University, called the bill the "harshest" legislation passed by the House against China in more than 40 years.
Li Xiaobing, an associate professor of law at Nankai University in Tianjin, said the vote indicated that Hong Kong had become a card for Washington to play as its rivalry with China intensified. He also warned that as Hong Kong struggled to end the unrest, the city could lose its edge in the Greater Bay Area and Beijing may need to adjust its strategy.
Four months of protests in Hong Kong – initially over an
extradition bill
that would have allowed criminal suspects to be sent to mainland China – have plunged the city into its worst crisis since it came under Chinese rule in 1997.
The protesters' demands now include universal suffrage and an independent inquiry into alleged police brutality, but Beijing has portrayed the demonstrations as a separatist movement with backing from "foreign forces" such as the US.
Chief Executive Carrie Lam Cheng Yuet-ngor said on Wednesday that the US bill was "totally unjustified and unwarranted" and could hurt American interests in Hong Kong – including 1,400 US companies and 85,000 US citizens in the city.
"The act will create a lot of uncertainties that will damage business confidence and, in turn, business prospects in Hong Kong," she said.
The city's pro-establishment camp also issued a statement saying "we strongly object to the House of Representatives' attempt to grossly interfere in the domestic affairs of Hong Kong and to promote the political interests of their proxies in Hong Kong". It also accused US Congress members of listening to "biased and one-sided" testimonies.
But it was good news for others in Hong Kong.
"It could make some noise in the international arena and put pressure on Beijing," said a 30-year-old executive assistant and anti-government protester who identified herself as Yeung.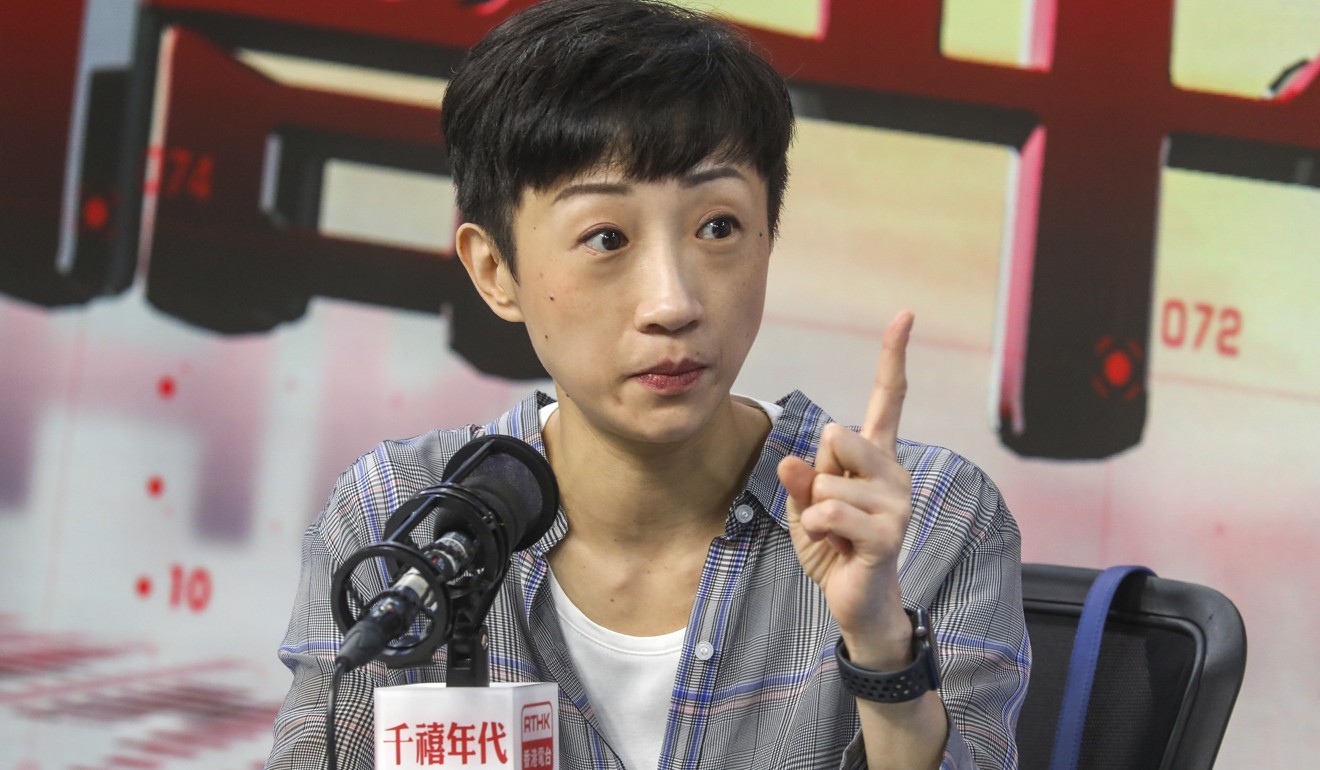 Civic Party lawmaker Tanya Chan, convenor of the pan-democratic lawmakers in Hong Kong, highlighted the bill's bipartisan support. "For them to have a mutual and clear stance [on Hong Kong], it is important recognition for those who have taken part in the protests," Chan said.
Meanwhile, IT sector lawmaker Charles Mok called on the city's government to respond to the protesters' demands. "What's the point of expressing regret over the bill?" Mok said. "You should do better instead to regain public trust – and that is by addressing the demands of the people."
Reporting by Sarah Zheng, Denise Tsang, Minnie Chan, Kristin Huang, Catherine Wong, Jun Mai, Echo Xie, Jeffie Lam, Sum Lok-kei, Owen Churchill and Kimmy Chung
This article appeared in the South China Morning Post print edition as: Beijing sends stern warning over HK bill