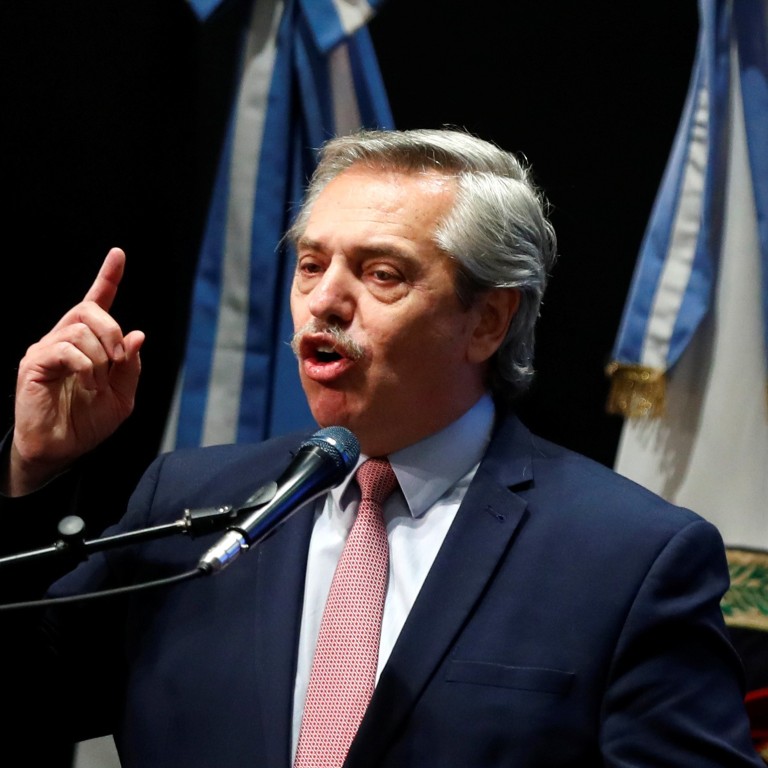 Can Alberto Fernandez woo China and ease Argentina's economic woes?
New president could use Beijing's desire to have Buenos Aires sign up to its Belt and Road Initiative as a way to attract new funding, academic says
But China is also keen to see a return on the investments it has already made, expert says
Alberto Fernandez may have won the presidency in
Argentina
but he still has work to do if he wants to nurture a successful relationship with China that could help him lift the country out of its economic doldrums, observers say.
Latin America's third-largest economy is crippled by rising inflation and a plummeting currency, and those things could see it moving ever closer to Beijing, they say.
"The way the global chessboard works, Argentina might fall into the arms of China," said Nicolas Saldias, an expert on Argentina and senior researcher at the Wilson Centre, a think tank in Washington.
"
Cristina [Fernandez de Kirchner]
supporters tend to see China very favourably and perceive it as a counter-hegemonic power to the US," he said, referring to Argentina's former president and Fernandez's vice-president, whom some regard as the real power in the pairing.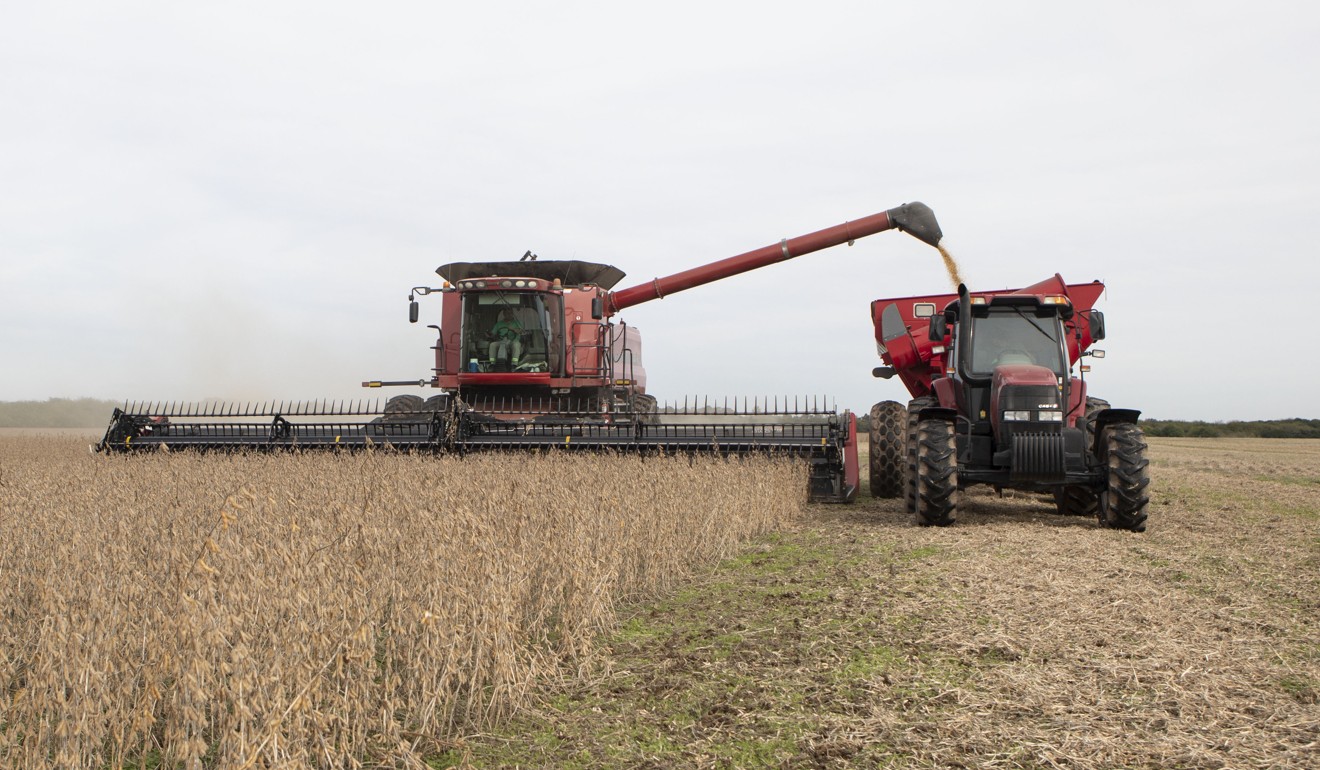 China is Argentina's largest lender, the biggest buyer of its exports, and since 2007 has invested almost US$17 billion in infrastructure projects in the country.
However, Margaret Myers, director of the Asia and Latin America Programme at the Inter-American Dialogue in Washington, said Beijing was being more cautious about its investment decisions given its slower economic growth at home and fears Argentina might default on its debts.
"What China is looking for now is a degree of stability and some return on those investments and outstanding debts," she said.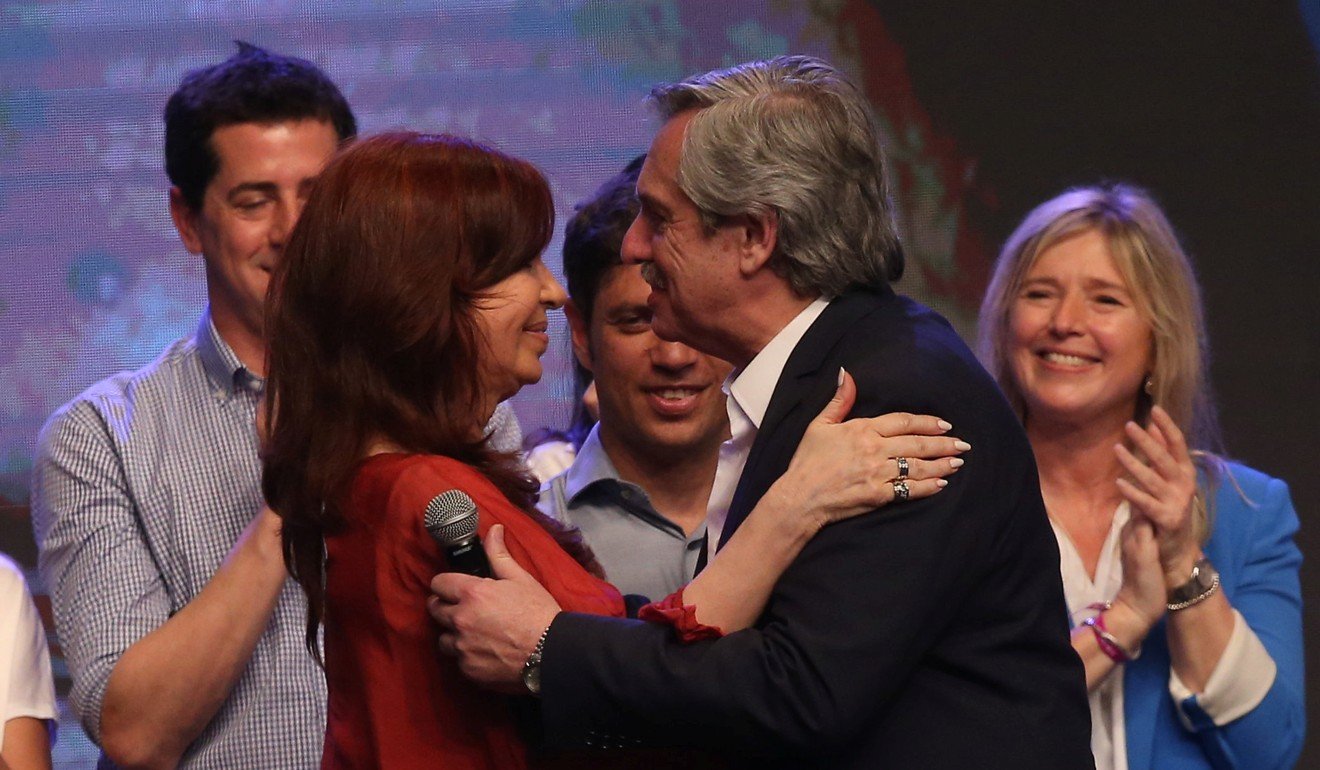 Lin Zhimin, a professor of political science and international relations at Valparaiso University in Indiana, said this would be a priority for Fernandez, if he was serious about boosting Argentina's economy.
"To join the BRI is a matter of when and under what terms," he said. But Fernandez's government may "ask for other concessions from China, especially ways to reduce the trade imbalance as one of the conditions of joining".
The fact that none of Latin America's three largest economies –
Brazil
, Mexico and Argentina – have signed up to Beijing's ambitious infrastructure development plan could be indicative of their reluctance to upset the United States, which is wary of China's growing presence in its "backyard".
So the spotlight would be on Fernandez's ability to manage "the two most important foreign relations for any Argentine government – the US and China", Lin said.
In October last year, US Secretary of State Mike Pompeo warned Latin American nations against accepting Chinese investment, saying that "when China comes calling, it's not always to the good of your citizens".
And US Secretary of Commerce Wilbur Ross said in a meeting with Latin American leaders last year that Washington had no intention of ceding leadership in the region to "authoritarian states".
Nevertheless, according to a study carried out by the Wilson Centre last year 76 per cent of Argentines expressed a positive view of China, while 54 per cent said they would choose Beijing over Washington if forced to opt for one or the other.
Jorge Malena, director of the graduate course on contemporary China at Catholic University of Argentina in Buenos Aires, said that given Argentina's economic woes, geopolitical concerns may have to take a back seat.
"Strategy isn't just talking about China, they need to do something about investments," he said.
While Argentina might be able to cash in on the
US-China trade war
– by selling more soybeans to the world's most populous nation – Malena said that Fernandez's Peronist political stance – named after former Argentine leader Juan Peron – might also be a positive.
"Peronists still see China as both a champion of the third world and a growth engine," he said.
This article appeared in the South China Morning Post print edition as: Fernandez may have to court China to ease economic woes