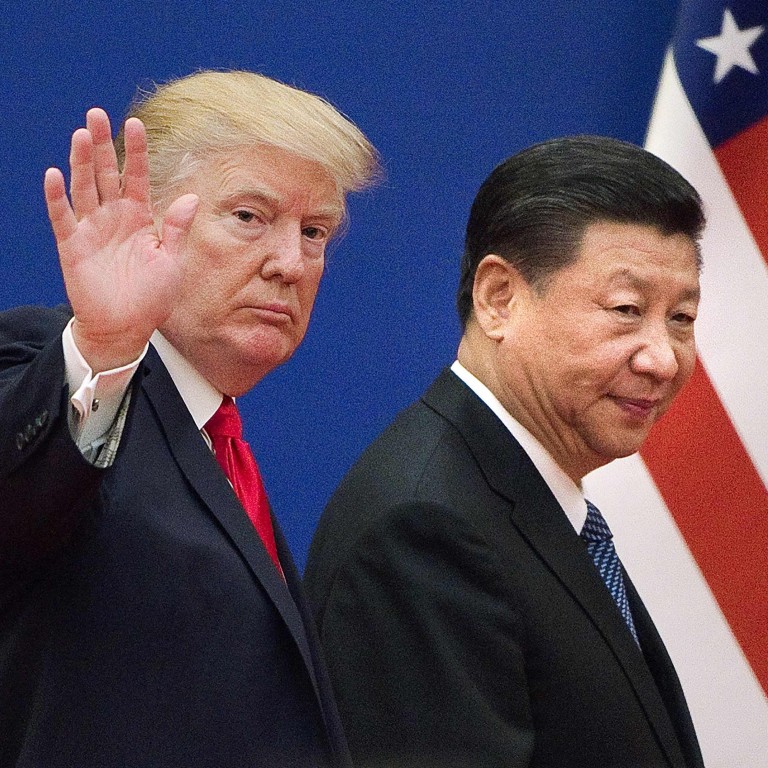 Chile's Apec gathering cancelled, throwing Donald Trump and Xi Jinping's planned trade war agreement signing into question
Trump announced earlier this month that he and Xi would sign 'phase one' of a trade war accord at Apec in November
But unrest in Chile has led to the cancellation of the meeting as well as December's COP25 UN climate change conference
Chile's government cancelled the Asia-Pacific Economic Cooperation (Apec) Economic Leaders' Meeting next month, where presidents Donald Trump and Xi Jinping were expected to sign an interim trade agreement.
Chilean President Sebastian Pinera cancelled the series of meetings that had been scheduled for November 16 and 17 because of unrest that has taxed the country's security forces. Pinera also cancelled a United Nations climate change conference, also known as the COP25, which was scheduled for December.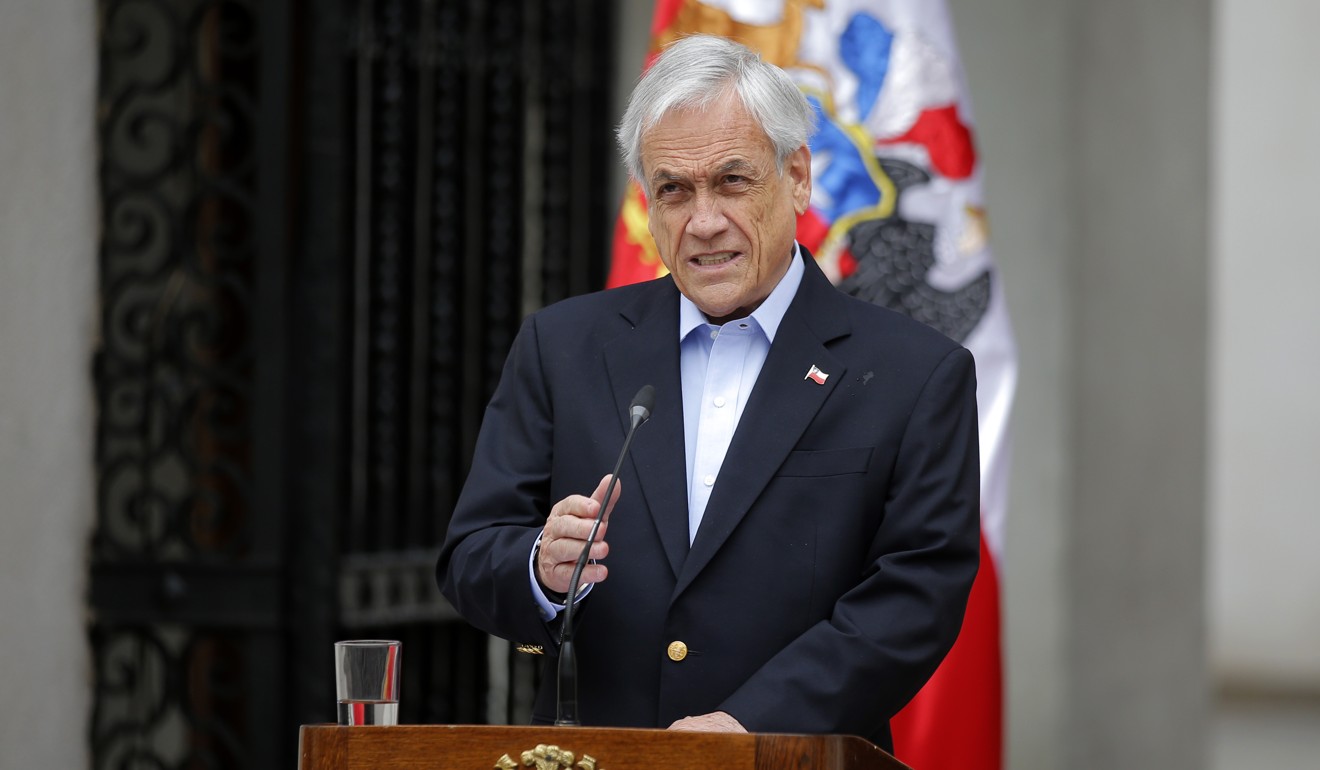 "This has been a very difficult decision. We understand perfectly the importance of Apec and COP for Chile and the world, but we have based our decision on common sense," Pinera announced on Wednesday. "A president needs to put its people above everything else."
The Apec Secretariat's office in Singapore confirmed Pinera's announcement. This would be the first cancellation of an Apec leaders summit since the annual regional forum was launched in Seattle in 1993.
Xi and Trump were expected to meet immediately after the Apec summit to sign a "phase one" trade deal. Trade envoys from Beijing and Washington have been working since they announced earlier this month their intention to finalise the text for the two leaders to sign.
"It's a huge black eye for Chile but I think it's the right decision," said Eric Farnsworth, vice-president of the Council of the Americas and Americas Society. "The first responsibility of a host is to guarantee the safety of delegates … Although Apec delegates are not the main focus for demonstrators, they're still a huge fat target."
While the signing of a Xi-Trump trade deal would have afforded Chile some international prestige, it was increasingly questionable whether the two leaders would have a deal ready to sign, Farnsworth added.
"Maybe it's a relief to everybody involved. Now there's no deadline that they have to worry about," he said.
However, a spokesman for the White House said in a statement that the event's postponement would have no impact on the timeline of the trade agreement's signing.
"We look forward to finalising phase one of the historic trade deal with China within the same time frame, and when we have an announcement, we'll let you know," said spokesman Hogan Gidley. He added that it was the White House's understanding that Apec did "not currently have a secondary site prepared".
After escalating tariffs on each other's imports throughout the trade war that started in July last year, this month's agreement in Washington paused the US Trade Representative's plan to impose an additional 5 per cent duty on US$250 billion worth of Chinese goods on October 15, which would have raised the levy to 30 per cent.
No decision was reached on whether fresh duties of 15 per cent on US$160 billion of largely consumer products, slated to take effect in December, would also be paused.
Both sides "affirmed that technical consultations on part of the text has been basically completed", said Geng Shuang, a Chinese foreign ministry spokesman, to reporters in Beijing on Tuesday.
Apec's cancellation has raised the question of where Trump and Xi would sign the agreement their teams have been trying to hammer out, adding to growing concern over whether the official expressions of confidence from Washington and Beijing would translate into a deal.
For example, a JP Morgan research note circulated earlier this week called the latest truce "a short-term manoeuvre [by Beijing] to import a significant amount of soybeans without losing leverage," citing China's need to pivot from South American to North American suppliers around October due to inverted harvest times.
"Beyond 'phase one' the issues are more structural in nature," said the note, predicting the continuation of a stalemate between the two countries.
Still, Chile offered a venue conducive setting for a deal since it is relatively neutral territory and a place where the two leaders were going anyway, analysts said, and finding another venue will present new problems.
Trump has wanted a deal signing at Mar-a-Lago or another property of his, while Xi has generally balked at providing those optics, preferring an Asian or third-party location, said Henrietta Treyz, managing partner and director of economic policy research at investment consultancy Veda Partners.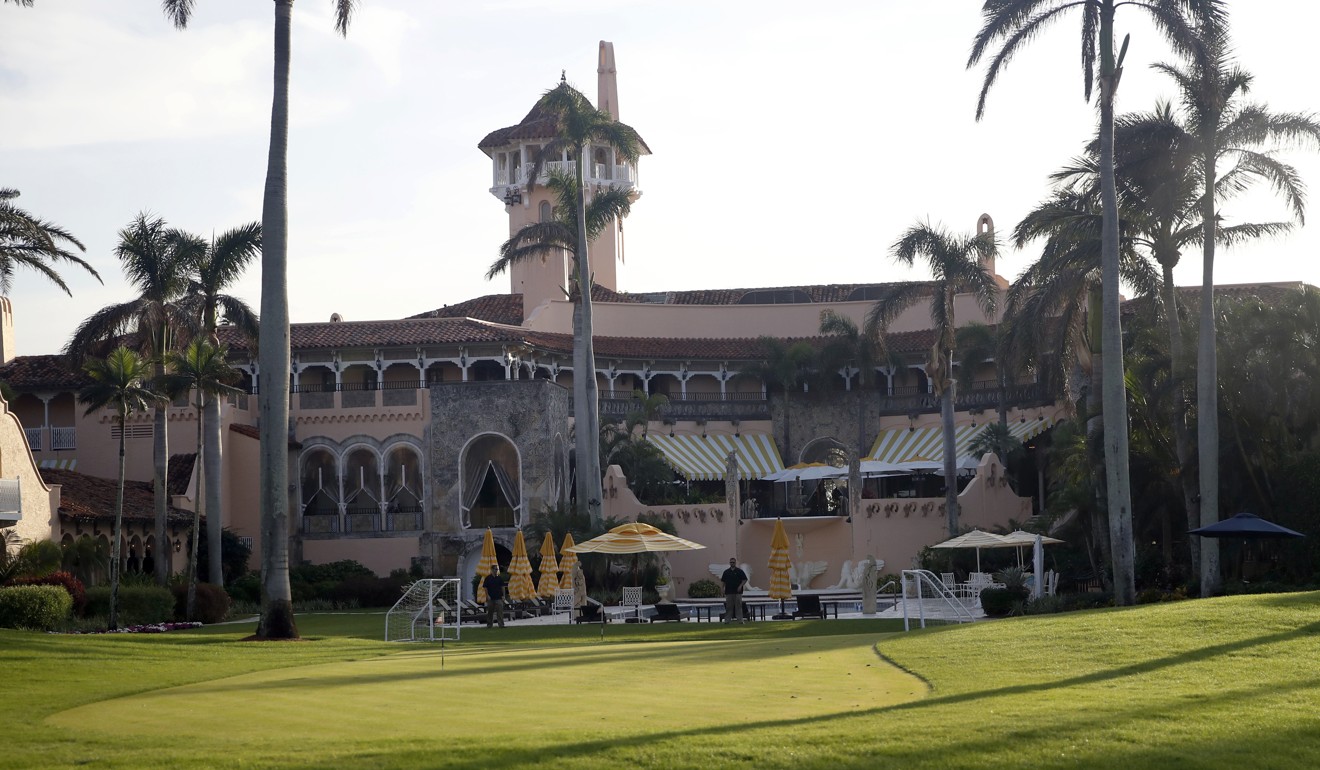 That throws the responsibility back onto US and Chinese diplomats to either find another suitable global event or making enough progress on any "phase one" trade deal to find a location for a stand-alone meeting. More likely there would be a signing by lower-level officials, some analysts said.
"Apec has never been relevant to the underlying US-China negotiations," Treyz said. "It continues to be distinctly possible, if not likely, that this phase-one deal will be inked by [US Trade Representative Robert] Lighthizer and [Chinese Vice-Premier] Liu He instead of Trump and Xi," she added.
Others played down the impact of the need for a new venue.
"The Apec summit cancellation also constitutes a logistical setback, but not a substantive roadblock, to an expected partial US-China trade agreement," said John Sitilides, a geopolitical strategist and diplomacy consultant to the US State Department.
"All indications point to essential agreement between the parties on significant additional US foodstuff exports to China, as well as greater Chinese protections for US intellectual property rights," Sitilides said.
"The White House could call for an additional extension to the planned December tariffs given that this delay is not Beijing's fault.
"Washington and Beijing officials can be expected to finish the text and coordinate for respective government officials to formally sign a partial trade agreement at another event before December 31."
Sean King, a former US trade official who is now senior vice-president of political strategy firm Park Strategies, said Xi and Trump may organise an alternative plan to host the bilateral summit, despite the Apec cancellation.
"Xi and Trump could alternatively plan to meet at Asean in Bangkok. But if not, they'd have to arrange a meeting for the express purpose of signing a trade deal," King said. "That puts more pressure on them to sign something because if they don't, they could no longer say they just happened to be in the same place at the same time and things didn't work out.
"Everyone would know they're there specifically to sign a trade deal and depending on circumstances they'd both own the failure if they didn't."
Additional reporting by Owen Churchill