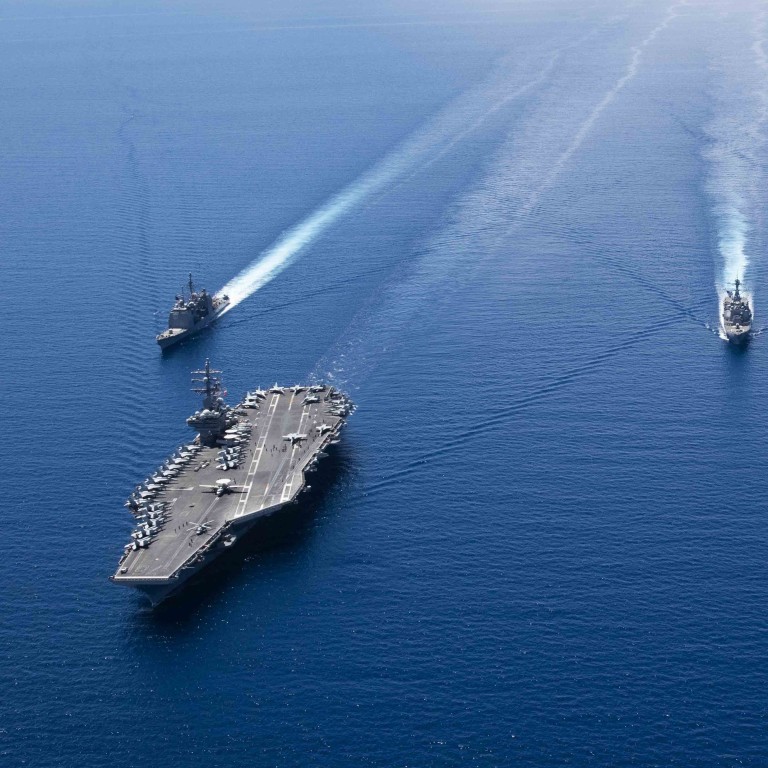 Unopposed no more: Beijing's ambitions in the South China Sea increasingly draw US attention
China's armada of fishing-cum-militia vessels and giant coastguard ships helps assert claims over islands and energy-rich waters, Richard Heydarian writes
The US response, which now includes deploying coastguard cutters, has made the 'grey zone' even more crowded
"The conqueror is always a lover of peace; he would prefer to take over our country unopposed," warned the Prussian strategist Carl von Clausewitz. For nations fretting over China's rising maritime ambitions, a similar dynamic has taken hold in the South China Sea.
In recent years, Beijing has astutely utilised supposedly peaceful, civilian "white hull" vessels to intimidate and crowd out rival claimant states. In theory, these vessels are supposed to be broadly 'peaceful' and deployed for purely civilian law enforcement purposes.
Under what analysts call the "People's War at Sea" strategy, however, China has deployed a potent armada of fishing-cum-militia vessels and giant coastguard ships to assert Beijing's claims over contested islands and energy-rich waters.
China's Clausewitzean 'peaceful' domination of the South China Sea has compelled rivals to re-examine their counter-strategy.
In response, the United States has sent white hulls of its own – the United States Coast Guard (USCG) – to the area. Such a whole-of-government approach reflects Washington's embrace of a new cold war in East Asia, as the world's two superpowers engage in a perilous game of chicken on the high seas.
Recognising its predecessors' failure to constrain Beijing's rapid transformation of the regional strategic landscape – especially China's massive programme of island reclamation and their subsequent militarisation – the Trump administration has introduced a threefold approach in the South China Sea.
First, the White House provided greater policy autonomy to the Pentagon to challenge Beijing's expanding footprint in the area. The upshot is the regularisation – as well as increasingly brazen nature – of the US Navy's Freedom of Navigation Operations (Fonops) throughout Asia's "maritime heartland".
The Fonops have at times included double-warships deployment into the 12 nautical miles of waters surrounding Chinese-occupied islands. Moreover, the Fonops have extended to new geographic areas, especially the Philippine-claimed Scarborough Shoal, which has been under China's de facto control since a naval stand-off in 2012.
Relishing greater policy leeway, an increasingly unfettered Pentagon has also adopted a tougher language, including an open call for China to remove military assets it has assembled on artificially reclaimed islands.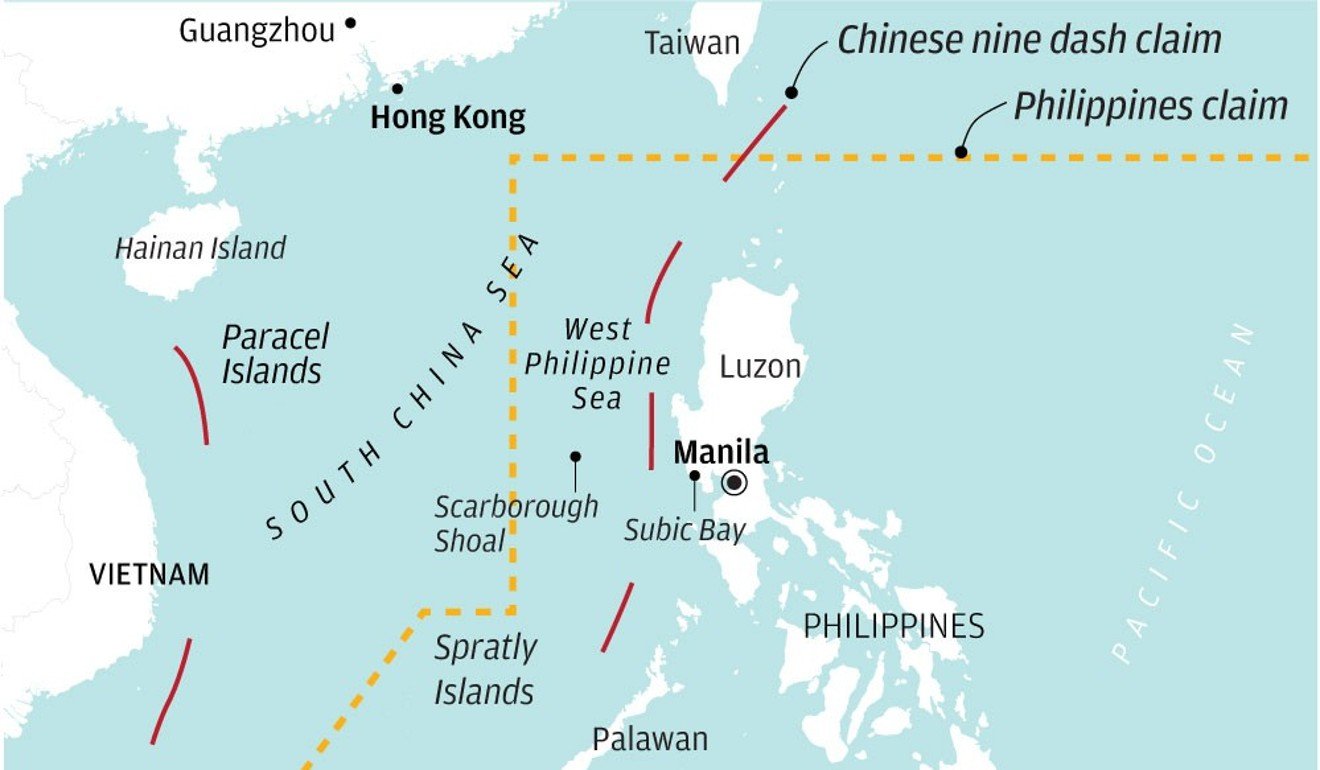 More crucially, the US Navy has modified its operational approach. Beginning late last year, the then-US defence secretary James Mattis warned that the Pentagon would begin treating China's militia forces, also known as the People's Liberation Army Maritime Militia Forces, as an extension of Beijing's armed forces.
This operational shift was later confirmed and codified this year by Admiral John Richardson, chief of US naval operations, when he warned about China's "grey zone" provocations, namely "short-of-conflict encounters" between China's supposedly peaceful "white hull" vessels and their counterparts.
The Pentagon leadership has promised to counter this "war without gunsmoke" strategy by developing a specific approach for countering China's burgeoning coastguard and paramilitary armada. Warning Beijing against "obstructing one another, driving our ships in front of one another, throwing obstacles in front of the ship", Richardson vowed a "more muscular" approach.
Operationally speaking, this represents a huge escalation, since US warships could begin to apply the same rules of engagement to both Chinese "grey hull" warships as well as paramilitary and coastguard forces. This significantly increases chances for skirmishes.
Following the suspected sinking of a Philippine fishing boat by a Chinese paramilitary vessel in June, Washington warned openly that its mutual defence treaty with Manila could apply to Beijing's grey zone threats in the South China Sea.
Now the USCG has joined the fray, expanding joint exercises with and enhancing the coastguard capabilities of Vietnam, Malaysia and the Philippines and other states that have rival claims to the South China Sea.
Smaller neighbouring states have openly warned about China Coast Guard's (CCG) giant, state-of-the-art ships – including the world's largest coastguard vessel, the 12,000-ton cutter 3901 – which dwarf their naval counterparts in Southeast Asia.
As Malaysian Foreign Affairs Minister Saifuddin Abdullah put it, "[even] our warships are a lot smaller than those from China's coastguard". 
When asked about plans to join the South China Sea fray against China, Admiral Karl Schultz, Commandant of the USCG, told me during the Halifax International Security Forum last year that "there are ongoing discussions, ongoing planning efforts".
"We are involved … we have partnered up in training [regional allies] to enhance security in the region," Schultz added, emphasising capacity-building among allies in cooperation with the US Navy Indo-Pacific Command. "We are keenly focused on those like-minded partners … building [a] regional approach".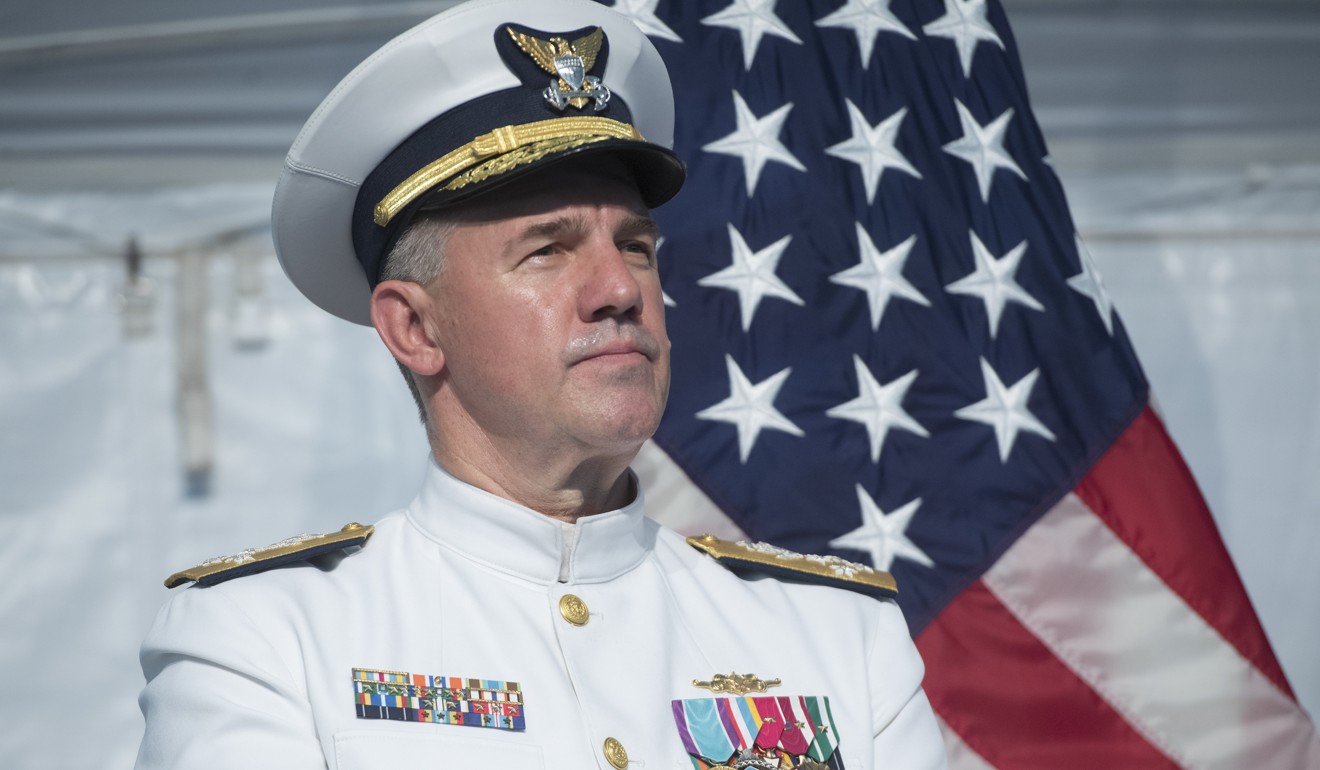 Separately, Admiral Philip Davidson, the chief of the US Indo-Pacific Command, reiterated this comprehensive approach to me. For him, the focus is now on challenging China's "great wall of SAM" – surface-to-air missiles – in the South China Sea.
US coastguard vessels have joined the US Navy's Fonops, including in the Taiwan Strait, and the USCG has also ramped up expeditionary deployments, with placement of three fast-response cutters in Guam and joint exercises in the Western Pacific with non-Asian allies.
Recently, the USCGC Walnut and fast-response cutter USCGC Joseph Gerczak conducted joint missions with the Royal Australian Navy's HMAS Choules and the Royal New Zealand Navy's HMNZS Otago, likely signalling a push for more permanent operations in the area.
As Schultz explained during a recent visit to Manila following the US-Japan-Philippines trilateral sama-sama naval exercises, "we are looking at taking that proof of concept and pushing that probably into a little longer duration in the future".
The struggle for the South China Sea has become even more crowded, as the US deploys an ever-greater portion of its maritime assets to check China's naval ambitions. Claiming that they are Clausewitzean "lovers of peace", both US and China are locked into conflict precisely because they prefer unopposed domination.