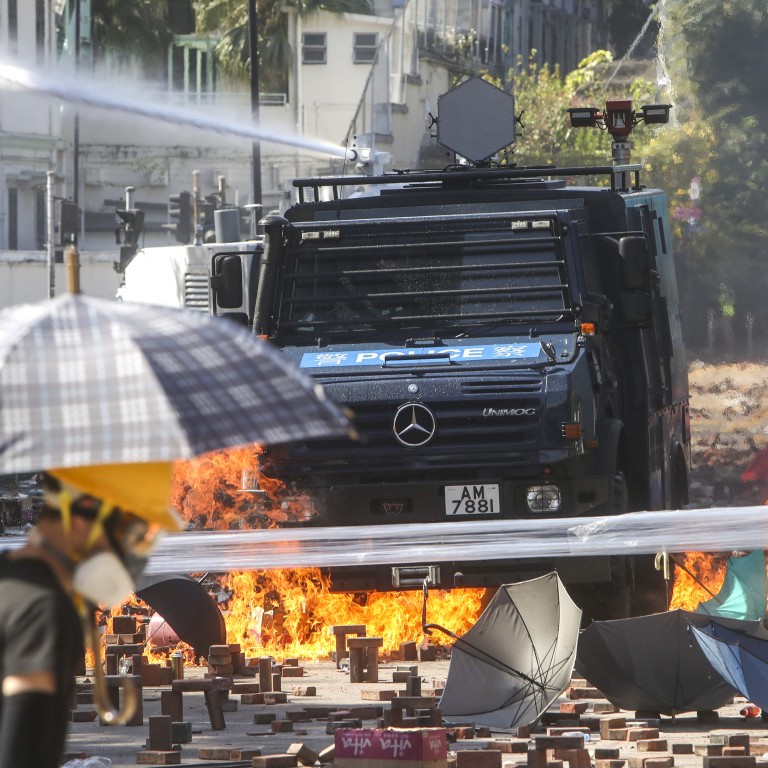 United States is the 'biggest source of global instability', Chinese foreign minister says
American politicians are 'smearing China all over the world without facts or evidence', Wang Yi says
Comments come after China's ambassador to Canada tells Ottawa that following Washington's lead on Hong Kong democracy bill would be 'very dangerous'
A senior Chinese diplomat has accused the United States of being the biggest source of global instability with its protectionist policies and interference in other nations' affairs.
"Some US politicians are smearing China all over the world without facts or evidence," Foreign Minister Wang Yi said on Saturday during a meeting with his Dutch counterpart, Stef Blok, according to a foreign ministry statement.
"The United States has grossly interfered in China's internal affairs with its domestic laws, attempting to undermine China's 'one country, two systems', and Hong Kong's prosperity and stability," Wang said.
As a global power, the US should shoulder more international responsibility, but instead it was damaging multilateralism and the global trade regime, he said.
"The US has become the biggest source of uncertainty in the world."
Also on Saturday, Beijing said in a newspaper editorial that any attempt to disrupt China's development and interfere in
Hong Kong
affairs was "doomed to fail", while its ambassador to Canada warned the North American nation against following Washington's lead in passing legislation on human rights and democracy in the troubled city.
Cong Peiwu, who took over as ambassador to Canada in September, said on Friday in Ottawa that the interests of 300,000 Canadian citizens in Hong Kong were at risk if the North American nation passed a similar bill.
Doing so would be "very dangerous", he said.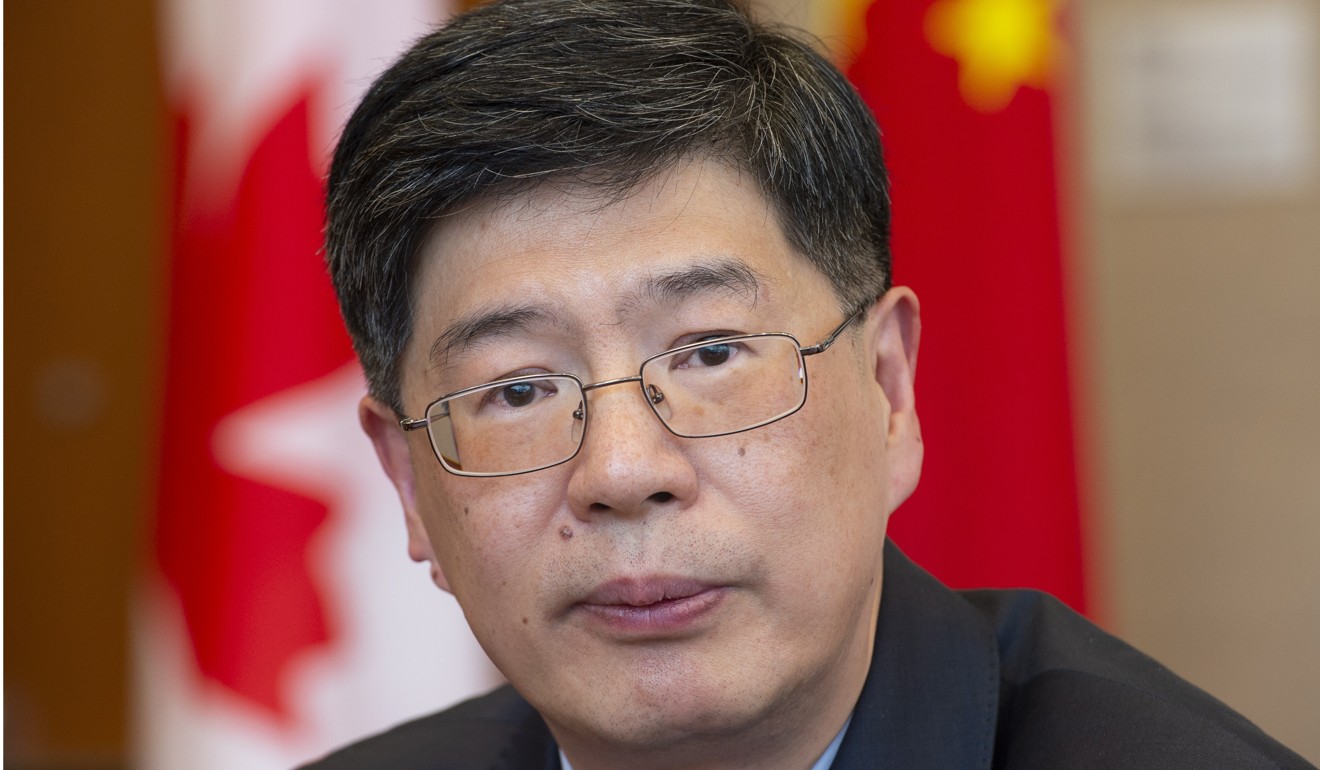 In a strongly worded editorial published in the Communist Party mouthpiece People's Daily said that any act that harmed the interests of another nation would be rejected by the international community.
The article came despite
US President Donald Trump
hinting on Friday that he might not sign the Hong Kong Human Rights and Democracy Act – which was passed by the US Congress earlier in the week – in an apparent effort not to derail the ongoing trade talks.
Trump has until December 2 to sign the final version of the bill, which passed through the House of Representatives on a 417-1 vote on Wednesday, into law or veto it. If he does neither, it will become law automatically.
The legislation paves the way for sanctions against individuals deemed responsible for actions to undermine Hong Kong's autonomy, such as the rendition to the mainland of anyone exercising "internationally recognised human rights in Hong Kong".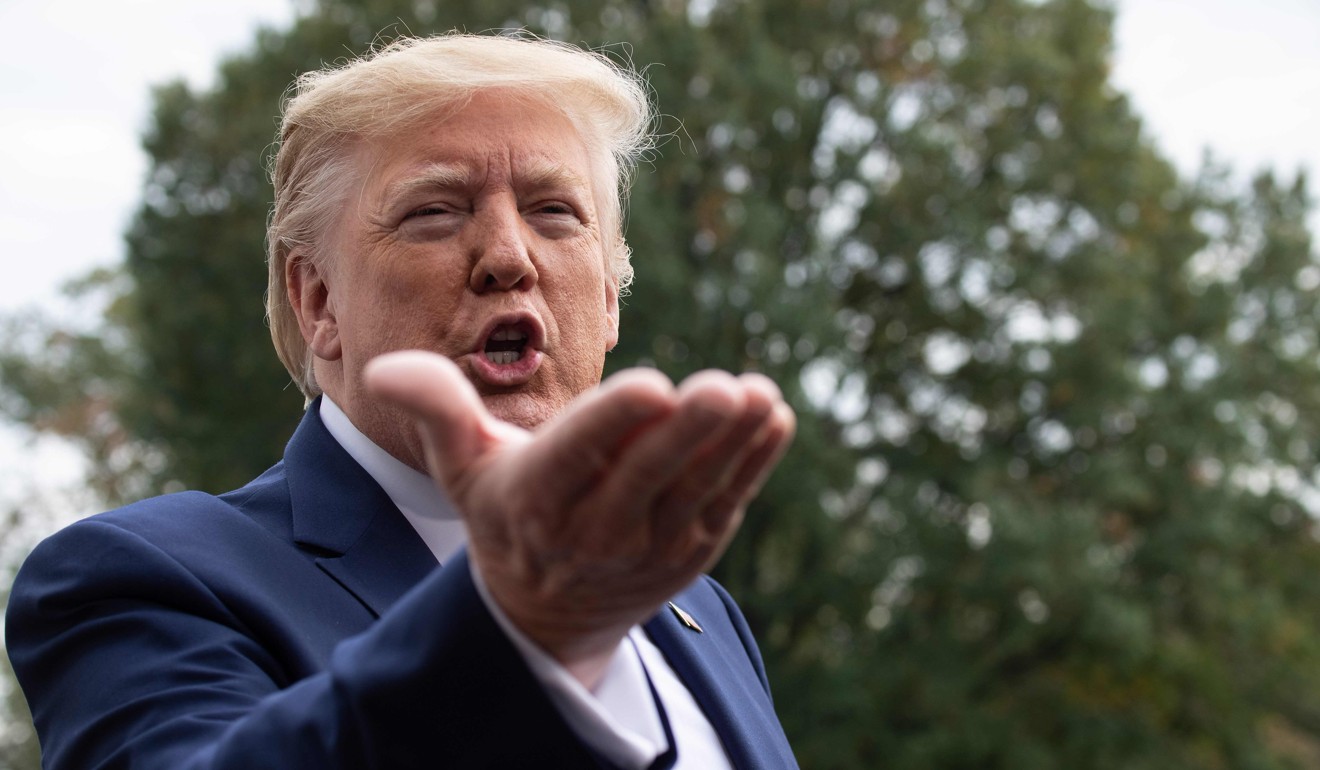 In an interview on the news programme Fox & Friends on Friday, Trump said he stood with Hong Kong but had to balance his priorities while trying to reach a deal with Beijing.
"I would like to see them work it out. We have to see them work it out. I stand with Hong Kong, I stand with freedom, I stand with all the things we want to do, but we also are in the process of making the largest trade deal in history. And if we could do that, that would be great," he said.
He even boasted that he was the only reason China had not forcibly intervened in the protests, which began in June and have plunged Hong Kong into chaos.
"If it weren't for me, Hong Kong would have been obliterated in 14 minutes," the president said.
The People's Daily editorial said that in passing the act US Congress was "confusing right and wrong" and "backing Hong Kong – disrupting forces and mobs".
The act was a political conspiracy designed to "plunge Hong Kong into the abyss of continual turmoil and curb China's development", it said.
It also blamed "anti-China forces in the US" for teaming up with "anti-China forces in Hong Kong", and said that passing the act glorified the actions of the rioters.
The passage of the US act comes at a delicate time for US-China relations as negotiators from the two sides seek to finalise a phase one trade deal.
Tao Wenzhao, a researcher at the Institute of American Studies under the Chinese Academy of Social Sciences, said Trump's remarks showed the importance of the trade talks.
"Trump might want to see how the deal goes before he decides to sign the act," he said. "If a deal is reached that satisfies Trump, he may veto the legislation."
For US Congress to override a presidential veto it must achieve a two-thirds majority in both the Senate and House of Representatives.
Pang Zhongying, an international relations professor at the Ocean University of China in Qingdao, said Trump might be using Hong Kong as leverage in the negotiations.
The president was reluctant to veto the bill as it would put him under pressure from Congress, but not doing so would be seen as a goodwill gesture by Beijing, he said.
This article appeared in the South China Morning Post print edition as: US the top source of global instability, minister says