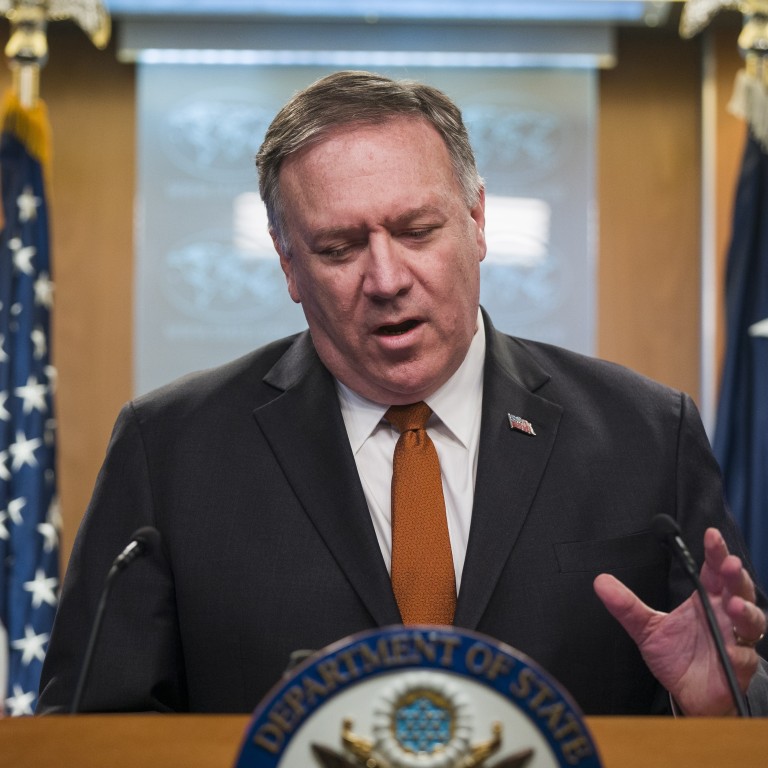 US Secretary of State Mike Pompeo hammers China on Hong Kong and Xinjiang
Mike Pompeo congratulates Hongkongers on their pro-democracy votes while condemning 'very significant' human rights abuses against Uygurs
But he holds off saying President Trump will sign Hong Kong Human Rights and Democracy Act, as administration seeks 'phase one' trade deal with Beijing
America's top diplomat poked at two of Beijing's pressure points on Tuesday, calling on China to let democracy reign in Hong Kong while urging the Asian giant to free hundreds of thousands of Uygurs held in detention camps in Xinjiang.
US Secretary of State Mike Pompeo expressed support for the people of Hong Kong and the results of "free, fair and peaceful district elections" held over the weekend. On Sunday, more than 70 per cent of eligible voters cast ballots, voting overwhelmingly in favour of pro-democracy candidates who won 17 of 18 council districts.
"We congratulate the people of Hong Kong," he said. "The United States continues to support democratic values, fundamental freedoms in Hong Kong as guaranteed by the 'one country, two systems' framework, and aspirations of the Hong Kong people."
Pompeo said also that recently leaked Communist Party documents confirmed China was committing "very significant" human rights abuses against Uygurs and other Muslim minorities in mass detention in Xinjiang. "It shows that it's not random and it is intentional and that it is ongoing," he said.
The Chinese embassy in Washington did not immediately respond to a request for comment.
But statements by Pompeo and US President Donald Trump on Tuesday highlighted Washington's own pressure points as well.
Asked whether Trump would sign into law the Hong Kong Human Rights and Democracy Act over Beijing's strong objections, the secretary waffled, saying he was not going to get ahead of the president or Congress.
The act, passed by both houses by overwhelming bipartisan vetoproof majorities, would subject Chinese and Hong Kong officials perceived to have overseen human rights abuses in the city to personal sanctions.
Analysts say Trump faces a dilemma: he badly wants a "phase one" trade deal with China – particularly one involving large purchases of US farm goods – to bolster support with his political base in advance of the 2020 election. But he also does not want to be humiliated by having any presidential veto of the bill overridden by Congress.
"They're close to moving forward on a trade deal and he doesn't want to upset that. And on a personal level, he doesn't care that much about Hong Kong," said Jeffrey Wright, an analyst with the Eurasia Group consultancy.
"Then there are all these people in Congress lined up in support of human rights. He's trying to square all that."
These competing pressures were on prominent display on Tuesday during Trump's comments to reporters in the Oval Office.
"We're in the final throes of a very important deal, I guess you could say one of the most important deals in trade ever," he said. "It's going very well, but at the same time we want to see it go well in Hong Kong."
Asked whether he had a message for the Hong Kong people, Trump further highlighted his divided mindset.
"We're with them," he said, before quickly adding: "I have a very good relationship, as you know, with [Chinese President Xi Jinping]."
Pompeo's double-barrelled prodding on Hong Kong and Xinjiang on Tuesday, and Trump's ultimate decision on whether to sign or veto the Hong Kong bill, could test Beijing's and Washington's ability to separate sensitive human rights issues from high-stakes trade talks at a time of soaring distrust.
On Friday on the sidelines of an economic forum in Beijing shortly before the Hong Kong vote, Xi appeared to take a somewhat conciliatory line.
"China and the United States should step up communication on strategic concerns to avoid misjudgment and enhance mutual understanding," Xi told Henry Kissinger, the former US secretary of state who was a key player in the normalisation of US-China diplomatic relations in the 1970s, according to Xinhua.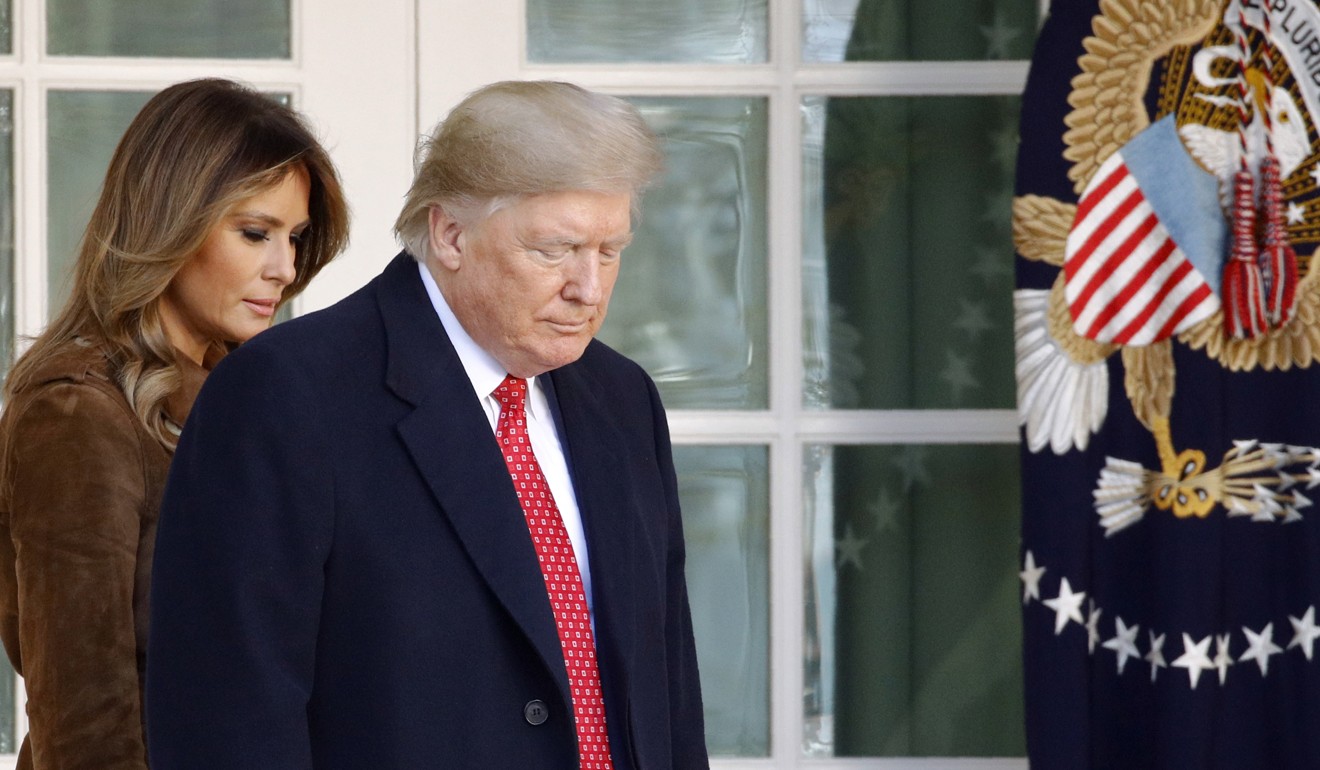 Xi said at Friday's Bloomberg New Economy Forum that China wanted to reach an interim trade deal with the US but would not shy away from retaliation if necessary and would never let its "humiliating" history repeat itself.
Analysts said they believed Trump would drag his heels as long as possible before ultimately signing the Hong Kong legislation, perhaps attaching a "signing statement" essentially saying that he did not agree fully with Congress but was under pressure to go along.
"He could sort of squirm out of this," said Dan Ikenson, trade policy studies director at the conservative Cato Institute. "He can say to China: I want to negotiate with you, Xi's a personal friend of mine, I love Xi – it's the Congress."
At Tuesday's news conference, Pompeo said the state department was prepared to carry out its responsibilities under the Hong Kong democracy act if the president signed it into law. This includes annually certifying that Hong Kong remains suitably autonomous from China, a prerequisite for receiving continued preferential trade benefits.
The department could do "a pretty thorough analysis pretty quickly to see if that certification could be made", he said.
Pompeo said that Chinese government documents leaked recently about Xinjiang detention camps confirmed long-standing evidence of human rights abuses in China involving Uygurs, Christians and other minorities. On the United Nations' and other estimates of 1 million people being detained in Xinjiang, he said: "We think that number is about right."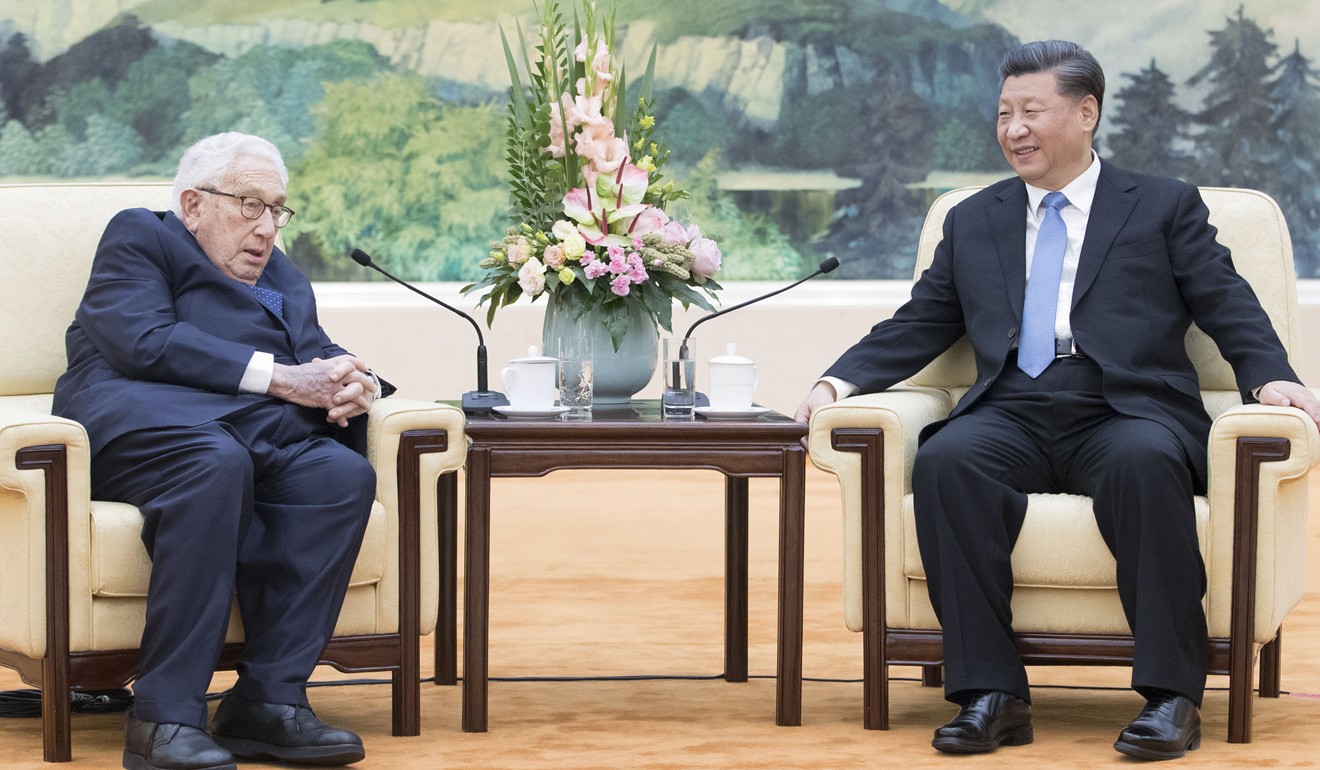 In recent days, The New York Times and the International Consortium of Investigative Journalists have published separate reports detailing China's clampdown in Xinjiang and the Chinese bureaucracy supporting it.
"These reports are consistent with an overwhelming and growing body of evidence that the Chinese Communist Party is committing human rights violations and abuses against individuals in mass detention," Pompeo said.
His remarks followed similar statements by officials in Britain and Germany calling on Beijing to let international observers in to Xinjiang to assess conditions.
Beijing has denied any mistreatment of Uygurs or other minorities. It said it was providing vocational training to help stamp out Islamist extremism and dismissed the latest reports as libellous.
"It is hyping up these so-called internal documents to smear China's efforts in Xinjiang," foreign ministry spokesman Geng Shuang said on Monday. "What is the agenda?"