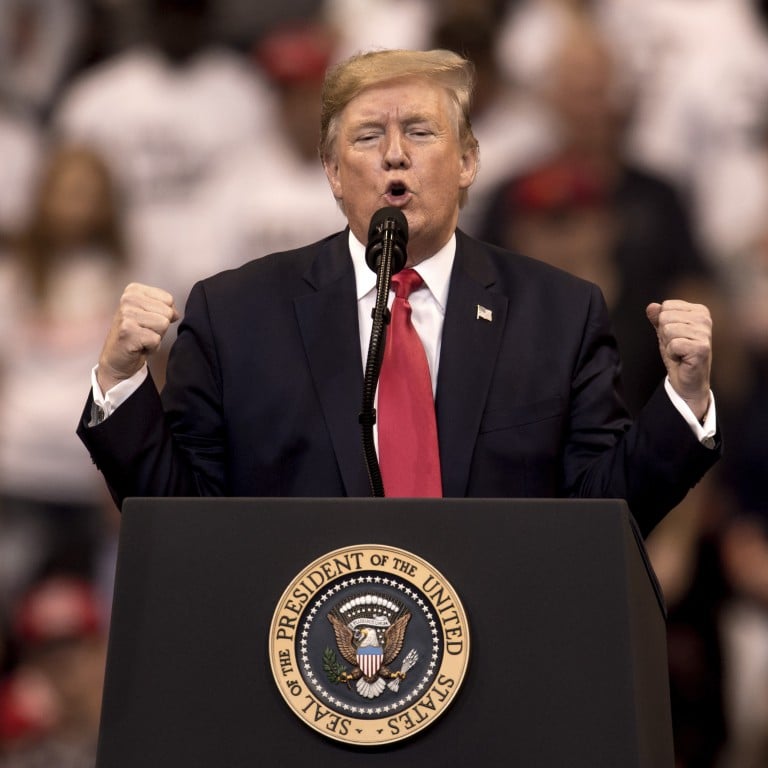 Donald Trump signs Hong Kong Human Rights and Democracy Act into law, brushing off China's warnings
Trump signs legislation that could sanction Hong Kong government for not maintaining its autonomy from mainland China under 'one country, two systems' framework
Beijing has blasted the act as 'meddling' and vowed 'consequences' if the US leader signed it
US President Donald Trump on Wednesday signed into law legislation that could bring diplomatic action and economic sanctions against Hong Kong, brushing off multiple warnings by China against such a move.
"The Hong Kong Human Rights and Democracy Act reaffirms and amends the United States-Hong Kong Policy Act of 1992, specifies United States policy towards Hong Kong and directs assessment of the political developments in Hong Kong," the White House said in a statement.
"Certain provisions of the act would interfere with the exercise of the president's constitutional authority to state the foreign policy of the United States."
The legislation has provoked a backlash from the Chinese government, which on Monday
summoned US ambassador to China Terry Branstad
to warn that Congress' passage of the legislation last week constituted "meddling" in the country's internal affairs and would result in "consequences".
Trump also signed into law the PROTECT Hong Kong act, which will prohibit the sale of US-made munitions such as tear gas and rubber bullets to the city's authorities.
"I signed these bills out of respect for President Xi, China and the people of Hong Kong," Trump said in a White House press release. "They are being enacted in the hope that Leaders and Representatives of China and Hong Kong will be able to amicably settle their differences leading to long term peace and prosperity for all."
The summoning of Branstad by vice-minister of foreign affairs Zheng Zeguang was the third protest issued by Beijing in less than a week over the legislation. "All consequences arising [from the bill's becoming law] must be borne entirely by the United States," Zheng's ministry announced after his meeting with Branstad.
The law will, among other mandates, allow Washington to
suspend Hong Kong's special trading status
based on an annual certification by the US State Department about whether the city retains a sufficient degree of autonomy under the "one country, two systems" framework.
It will also give the State Department the discretion to sanction people deemed responsible for acts that undermine Hong Kong's autonomy from mainland China, and
directs its officers not to deny visas
to individuals subjected to "politically motivated" arrests or detention in the city.
The bill's author, Senator Marco Rubio of Florida, said that with the legislation's enactment, the US now had "new and meaningful tools to deter further influence and interference from Beijing into Hong Kong's internal affairs."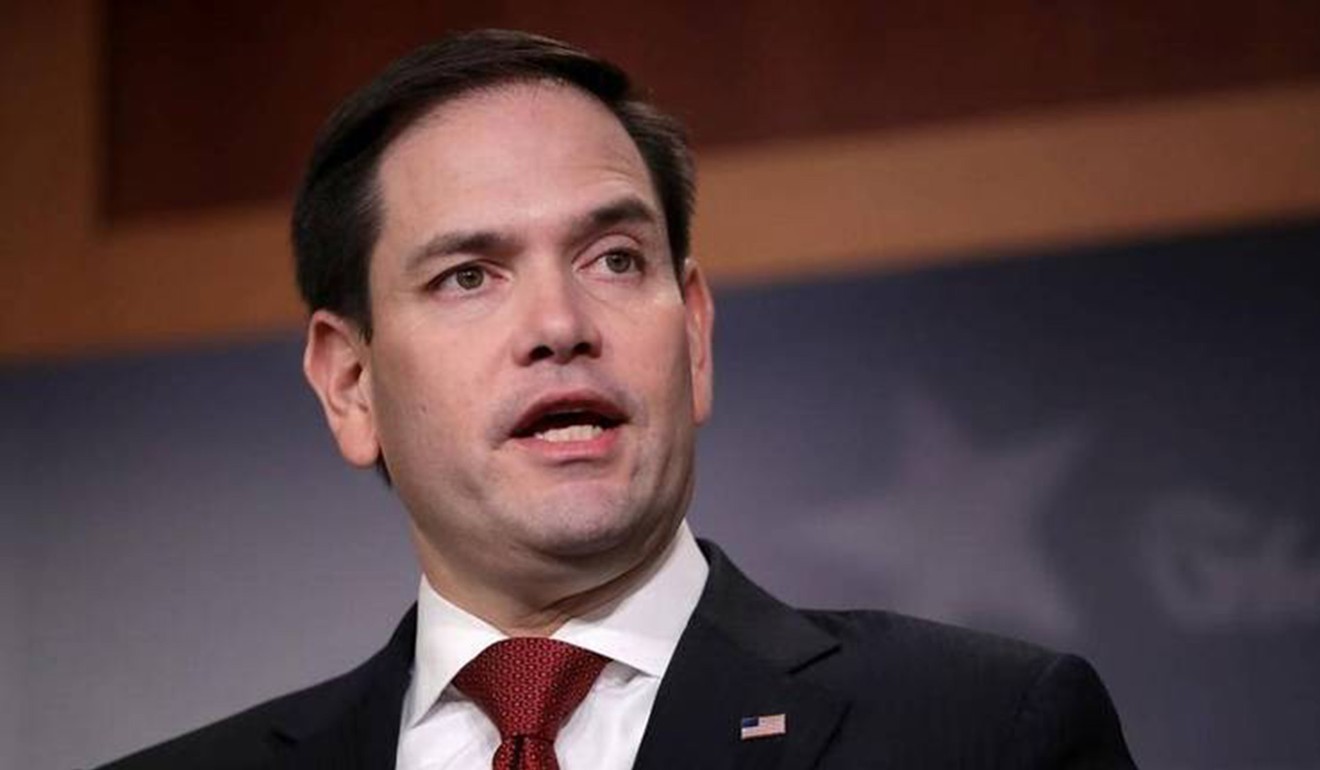 In accordance with the law, the Commerce Department will have 180 days to produce a report examining whether the Chinese government has tried use Hong Kong's special trading status to import advanced "dual use" technologies in violation of US export control laws. Dual use technologies are those that can have commercial and military applications.
The law requires that the Commerce Department, in conjunction with the Treasury and State departments, produce the export control report annually for at least seven years.
Trump's signing of the bill comes during a period of unprecedented unrest in Hong Kong, where
anti-government protests
sparked by a now-shelved extradition bill proposal have ballooned into broader calls for democratic reform and police accountability.
"Following last weekend's historic elections in Hong Kong that included record turnout, this new law could not be more timely in showing strong US support for Hongkongers' long-cherished freedoms," Rubio said.
Analysts have cautioned that Trump's signing would not necessarily result in any immediate action by the US government.
"The results of [the now-mandated State Department review] will be advisory, not legally binding," Eurasia Group China analyst Andrew Coflan said in a research note before Trump's signing of the legislation.
"Revocation of Hong Kong's separate status could come either from the president, through an executive order, or from Congress, through revocation of, or alterations to, the 1992 Hong Kong Policy Act," Coflan said.
"However, the US is unlikely to take such a step any time soon, as it would damage Hong Kong's economy, hurt the foreign business community, and potentially have financial ripple effects," he added.
That split in authority was reflected in Trump's statement on Wednesday, where he mentions that certain provisions "would interfere" with his authority. Trump added that he "will treat each of the provisions of the Act consistently with the President's constitutional authorities with respect to foreign relations."
Another provision of the Hong Kong Human Rights Act targets media outlets affiliated with China's government.
The new law directs the US secretary of state to "clearly inform the government of the People's Republic of China that the use of media outlets to spread disinformation or to intimidate and threaten its perceived enemies in Hong Kong or in other countries is unacceptable".
The State Department should take any such activity "into consideration when granting visas for travel and work in the United States to journalists from the People's Republic of China who are affiliated with any such media organisations", the law says.
Alleged harassment of a US diplomat by Chinese media sparked a
war of words between Washington and Beijing in August
, when
Ta Kung Pao,
run by the Communist Party of China, published personal details of Julie Eadeh, chief of the US consulate's political unit, including her children's names, and a photograph of Eadeh meeting pro-democracy activists including Joshua Wong Chi-fung.