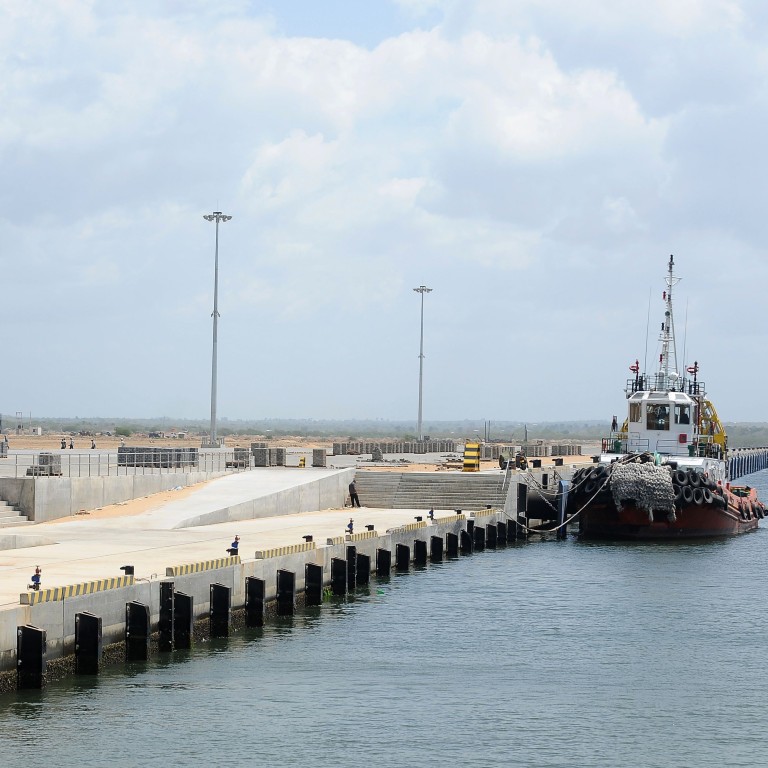 Sri Lanka wants its 'debt trap' Hambantota port back. But will China listen?
Critics view the deal as a symbol of the problems associated with Chinese lending and the Belt and Road Initiative, but Beijing so far shows little sign of changing its mind
Newly elected President Gotabya Rajapaksa promised on the campaign trail to revisit the agreement, but observers say he will need to offer China something else in return
Sri Lanka's new government wants China to hand back a port it was given two years ago to cover its debts – but its chances of success appear slim.
The port, located at the heart of a busy shipping route in southern Sri Lanka, has been held up by critics as a symbol of the worst aspects of China's "debt trap diplomacy" with many locals regarding it as a sign of subordination to Beijing.
Gotabaya Rajapaksa,
brother of the former leader Mahinda Rajapaksa, was elected president last month after a campaign where he promised to undo the port deal.
"The perfect circumstance is a return to the norm," Ajith Nivard Cabraal, a former central bank governor under Mahinda Rajapaksa, who is now serving as prime minister.
"We pay back the loan in due course in the way that we had originally agreed without any disturbance at all."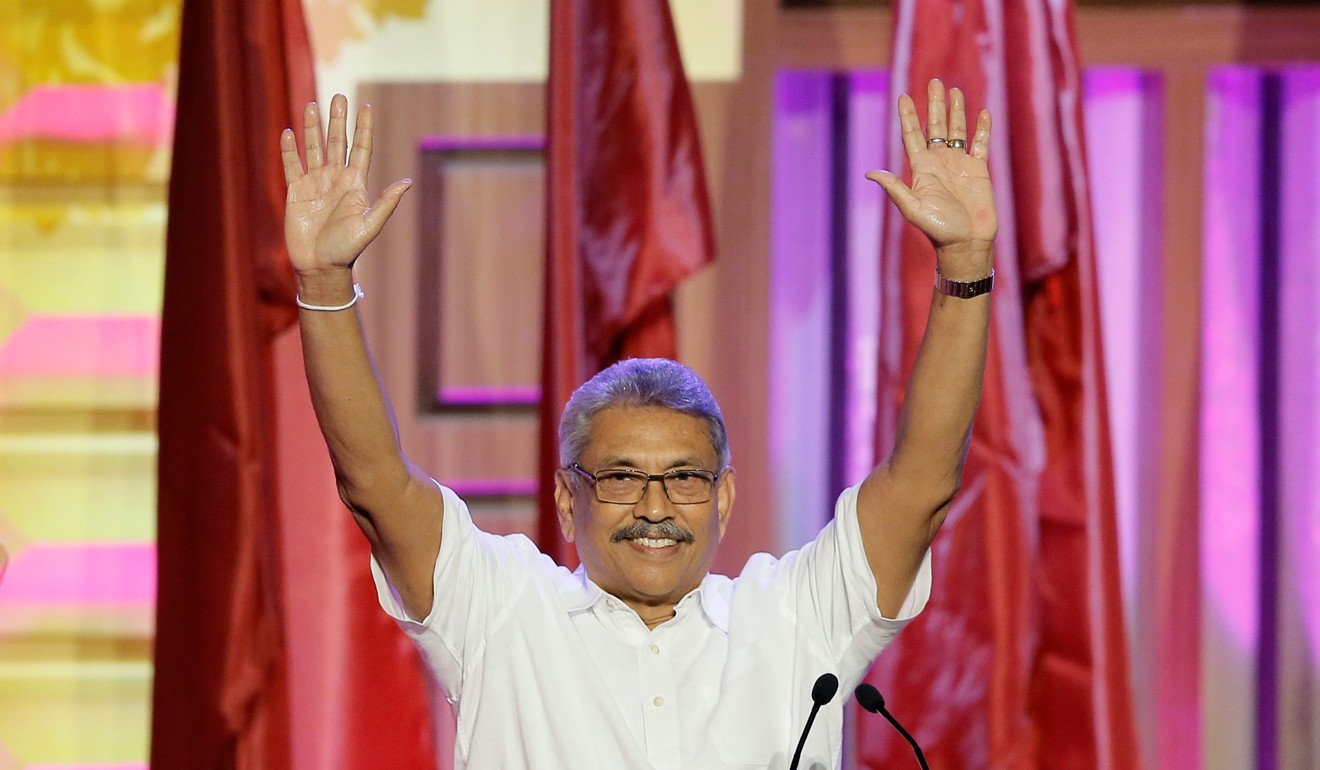 But so far Beijing has given no indication that it will rethink its plans – instead suggesting that development plans for the port should be speeded up.
On Monday, Chinese diplomat Wu Jianghao met Gotabaya Rajapaksa to congratulate him on his election victory – but an account of the meeting by Xinhua indicated that the two countries should "speed up the implementation of cooperation on big economic projects, including the Colombo Port City and the Hambantota Port, under the existing consensus".
Meanwhile, the president's office did not go into details about the meeting, only describing it as a "cordial discussion".
Sri Lanka is not the only country in South and Southeast Asia where a new government has tried to renegotiate deals agreed as part of China's
Belt and Road Initiative
.
But while Malaysia succeeded in renegotiating the contract to build the East Coast Rail Link, others such as Pakistan and Myanmar, have been less successful.
International observers said Sri Lanka's ongoing reliance on international investment as it continues to rebuild after a lengthy civil war limited its scope to negotiate with China.
"The ability of a country to renegotiate deals would depend on its economic size, performance and strategic outlook," said Amitendu Palit, an economist specialising in international trade and investment policies at the National University of Singapore said.
"Malaysia has been far superior in this regard. It is a middle-income country with a much stronger economy and is part of a stable regional order. Sri Lanka does not enjoy the same advantages
"Even 10 years after the end of the civil conflict, the Sri Lankan economy has not been able to achieve high growth and attract long-term private investments."
Sri Lanka's debt is currently 78 per cent of its GDP – one of the highest ratios in South and Southeast Asia.
Between 2010 and 2015, China lent the country about US$5 billion for infrastructure projects including Mattala Airport – which has been widely criticised as a white elephant – and the Hambantota port.
By 2018, Chinese lending to the country had reached US$8 billion, according to the International Monetary Fund.
Sufian Jusohm, an international trade and investment professor at the National University of Malaysia, said the Sri Lankan government would need to offer China an alternative if it wanted to revise the deal.
"Sri Lanka may revoke the lease but risks paying compensation to the Chinese company for expropriating the port. In addition, this will result in a diplomatic conflict between the country and China," he said,
"In any event, Sri Lanka may be able to persuade China to agree to a review if it can offer an alternative deal."
An 85 per cent stake in the Hambantota port was handed over to China Merchants Port Holdings Company in December 2017 in return for US$1.1 billion.
However, the deal has caused concern in India, which is worried that its geopolitical rival will be able to use it for military purposes.
Swaran Singh, a diplomacy professor based in New Delhi, said it was becoming the norm for incoming governments to try to renegotiate belt and road deals with China.
He said new leaders "seek to renegotiate BRI projects in the name of the national interest" but also want to put their "personal stamp on projects to highlight their contribution towards building their nation".
Du Youkang, a professor specialising in South Asia at Shanghai's Fudan University, said the Rajapaksa's desire to revisit the deal was driven more by domestic politics than economic concerns.
"But no matter how the deals are revised, it is obvious that the direction of these countries' diplomatic tactics with China will not change. This is because they need these Chinese investments," he said.
It was also possible for governments to offer China an alternative deal, he said, adding that it was "too early to say" whether attempts to renegotiate would harm relations or hinder the belt and road plan.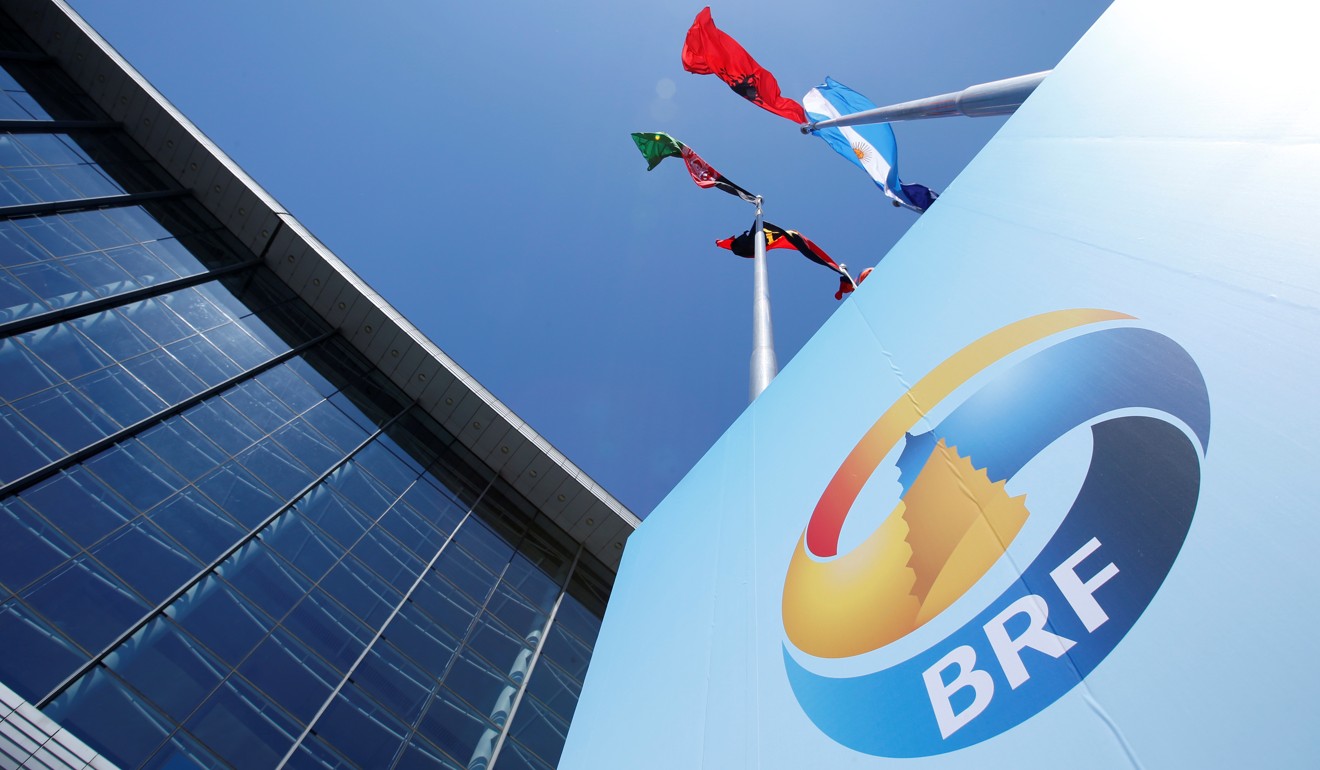 The Rajapaksa family has a long history with the Hambantota port project, which was one of the flagship projects during Mahinda's presidency between 2005 and 2015 and is located in their political heartland.
But despite a promise that it would become "the biggest port constructed on land in the 21st century" it has largely underperformed economically.
To fund the project, Sri Lanka borrowed US$301 million from China at an interest rate of 6.3 per cent. For comparison, the interest rates on soft loans from the World Bank and Asian Development Bank are usually between 0.25 and 3 per cent.
The port project has also been dogged by allegations of corruption, which the Rajapaksas deny.
Mahinda was placed under investigation following his defeat by Maithripala Sirisena in the 2015 presidential election.
A New York Times report in 2018 also claimed that Chinese state-owned company China Harbour Engineering had given US$7.6 million to his election campaign.
Several other members of the Rajapaksa family – including Mahinda's son and his two brothers – were
also under investigation over claims billions of dollars of public money had been misused.
The new president Gotabaya, who was formerly defence secretary, had also been accused of fraud in arms deals, and in the purchase of military and civilian aircraft. But the charges were dropped on the day he was sworn in as president because the head of state is immune from prosecution.
During Mahinda's administration, Sri Lanka borrowed heavily from China and allowed two Chinese submarines to dock in Colombo in 2014, alarming Western countries and India.
His younger brother has already visited India following his election but has accepted an invitation from China as well.