Xinjiang
Get more with myNEWS
A personalised news feed of stories that matter to you
Learn more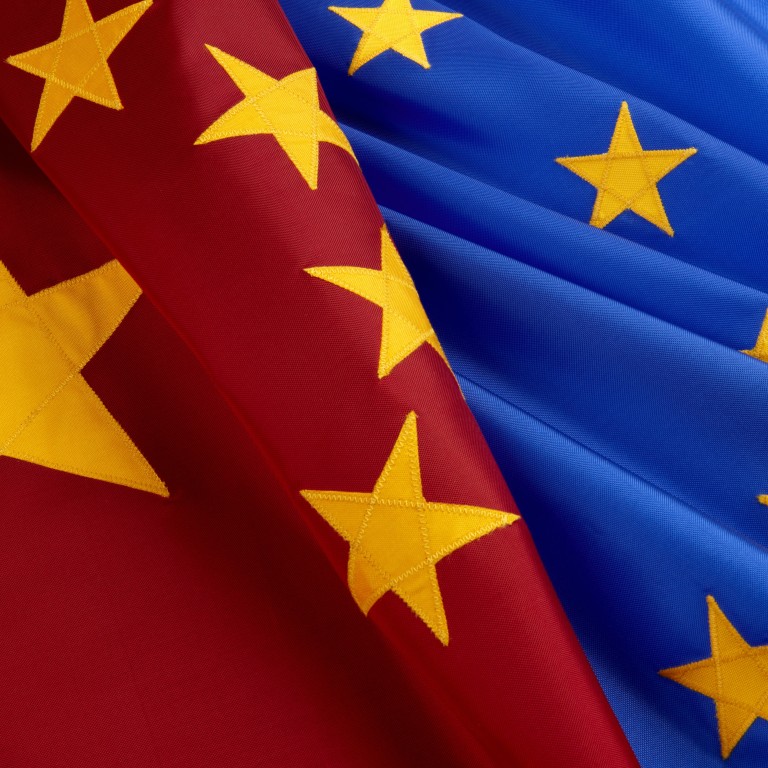 EU ramps up human rights pressure over Xinjiang with legislative threat to China
European Union foreign affairs chief Josep Borrell has vowed to fight for the adoption of laws to punish human rights violations in the troubled region
Promise comes on emotional day in European Parliament as daughter of jailed activist tells MEPs she does not know if her father is alive
The EU's new foreign policy chief has vowed to push the 28 member states to toughen their stance on China's treatment of its Uygur minority population with legislation that would punish officials involved in human rights violations in
Xinjiang
, where an estimated 1 million Muslims are detained.
"I will fight for it," Josep Borrell said on Wednesday, as the European Parliament awarded a top human rights prize to
Ilham Tohti
, a Uygur intellectual serving a life sentence in China.
Since taking charge of its external relations on December 1, Borrell has raised Xinjiang and
Hong Kong
with Chinese Foreign Minister Wang Yi and overseen a reorientation in the EU's focus on China, from once-pressing technological and cybersecurity concerns to human rights.
"Nobody disputes the right of any country to take legitimate measures to combat terrorism and ensure security," Borrell told the European Parliament. "But to our understanding the policies applied in Xinjiang appear disproportionate to the stated aim of fighting against terrorism and extremism."
An official from the Xinjiang area told the media this month that all those who went to "vocational training facilities" had since "graduated". China has also insisted its policies in Xinjiang have been aimed at anti-terrorism.
Borrell said that, while the US had been active in imposing sanctions on Chinese officials, "we have not done it; we have a different system [in the EU]".
"I am trying to improve [the EU's system] by launching an initiative that could allow us to approve something equivalent to the Magnitsky Act. I need unanimity in the Council in order to do such a thing. I will fight for it," he said.
Since 2016 the Magnitsky Act, signed into law by former president Barack Obama, has authorised the US government to sanction those it sees as human rights offenders, freeze their assets and ban them from entering the United States.
While Borrell did not give a timeline, a source close to him said plans depended on how fast the European Council came to a conclusion.
Earlier this month, the US House of Representatives passed what was coined the Uygur bill in a vote of 407 to 1, requiring a stronger response to Beijing's treatment of its Muslim minority.
Borrell, who was previously foreign minister of Spain, said he had told European companies that "they have to promote the respect of human rights and the application of corporate social responsibilities through the entire supply chain".
He said it was the EU's understanding that advanced technologies, involving biometrics and artificial intelligence, were used to monitor and keep files on Xinjiang residents.
Borrell said dialogue with China would also be essential. "We have to be strong but we also have to continue the dialogue. The dialogue cannot be forgotten. Both things are perfectly compatible," he said.
It was an emotional day in the European Parliament as Jewher Ilham collected the Sakharov Prize for Freedom of Thought on behalf of her father, Ilham Tohti, who was jailed for life in 2014 on charges of separatism. She said she did not know if her father was still alive. "To be honest with you, I do not know where my father is, 2017 was the last time my family received word about him," she said.
The economics scholar, known for his research on relations between the Uygur and Han peoples, denied being a separatist and was seen by many as a moderate voice.
"Today should be a moment of joy to celebrate freedom of speech," said David Sassoli, president of the parliament. "Instead, it is a day of sadness. Once again this chair is empty because in the world we are living, exercising our freedom of thought does not always mean being free."
The European People's Party, the biggest in the European Parliament, has also called on Brussels to ban products made in internment camps in Xinjiang. "None of the EU member states should enjoy the fruits of such work," said Michael Gahler, the party's point man on foreign affairs.
Gahler said existing tools, such as anti-dumping instruments, should be used to stop the import of products made with forced labour.
Additional reporting by Politico
This article appeared in the South China Morning Post print edition as: EU ramps up human rights pressure over Xinjiang