Beijing hits out at Donald Trump over defence spending bill and says it 'interferes with China's internal affairs'
US President signs authorisation act that includes measures to shore up Taiwan relations and make it harder to lift Huawei sanctions
Chinese side accuses law - which also includes provisions covering Xinjiang and Hong Kong - of being 'biased' and 'ignoring facts'
China hit out at Donald Trump on Saturday for signing a new defence authorisation bill that includes measures to strengthen Washington's ties with Taiwan and slow the lifting of sanctions on Huawei to be lifted.
You Wenze, a spokesman for the foreign affairs committee of the National People's Congress, China's parliament, described the measures as "blatant interference" in its internal affairs, according to state news agency Xinhua.
"The US side has ignored the repeated representations made by the Chinese side and included various negative clauses in the bill that touch upon Taiwan, Hong Kong and Xinjiang issues.
"These provisions totally ignore the facts and are full of biases... We hereby express our strong indignation and resolute objection."
Long also urged the US to abandon its "cold war mentality and hegemonic logic" and adopt "effective measures" to correct its mistakes.
The protest by Long came a day after the US President had a telephone conversation with his Chinese counterpart Xi Jinping in which they discussed an interim trade deal.
In its report on the phone call, Xinhua said Xi had agreed to "maintain regular communication" with Trump and was confident that China and the US could resolve their differences and keep ties on a steady course.
However, Xi also raised China's objection to "negative comments and actions" from the US, although the report made no reference to any official protest.
Trump signed the US$738 billion National Defence Authorisation Act on Friday surrounded by hundreds of troops and their families in an aircraft hangar, standing between fighter jets and a massive American flag. He made no mention of China during the ceremony.
The legislation had already passed both the Senate and House of Representatives by wide margins.
"What you're getting out of this is an awful lot of bipartisanship," said Terry Haines, who founded Pangaea Policy Advisory, a Washington-based consultancy. "You're getting a congressional consensus around the Trump administration's China policy, and a pretty emphatic one too."
The legislation sets up a number of hurdles the US Commerce Department will need to clear before it can remove Huawei from its "Entity List" of foreign firms that US companies need a special licence to do business with.
Among other stipulations, the Commerce Department must enact regulations "that sufficiently restrict exporting to, and importing from, the United States items that would pose a national security threat to telecommunications systems" in the US.
The law also requires the agency to ensure that "other threats to the national security of the United States posed by Huawei" are eliminated before it can take the company off the list.
The Commerce Department must also submit to Congress a report on licences issued for exports to Huawei within 60 days.
"It's clearly a judgement of both the national security establishment and of Congress in a bipartisan sense that there's a lot there that needs to be dealt with" in terms of the national security threat posed by Huawei, said Haines, a former chief counsel of the House committee on financial services.
"I see a lot of hopeful assumptions from people from the Chinese side, as well as a lot of people who don't understand the broader context of the idea that Trump would buck the judgement of the national security establishment on Chinese telecom companies [to cut a trade deal with Beijing], and I don't see that happening," said Haines.
Huawei said it was disappointed by the outcome, particularly provisions related to its inclusion on the Entity List.
"Using trade sanctions to encourage or resolve trade disputes does no one any good," said Donald Morrissey, the company's US director of government affairs. "The politicisation of trade regulation could damage the reliability of US suppliers in the global market … and that could have severe consequences for US jobs."
In addition to Huawei, which was mentioned explicitly, several other prominent Chinese companies are targeted by the law, generally without being mentioned by name. The act all but banned the US Defence Department from purchasing drones made by Shenzhen-based DJI, although it includes provisions for the National Guard and other agencies to request exemptions.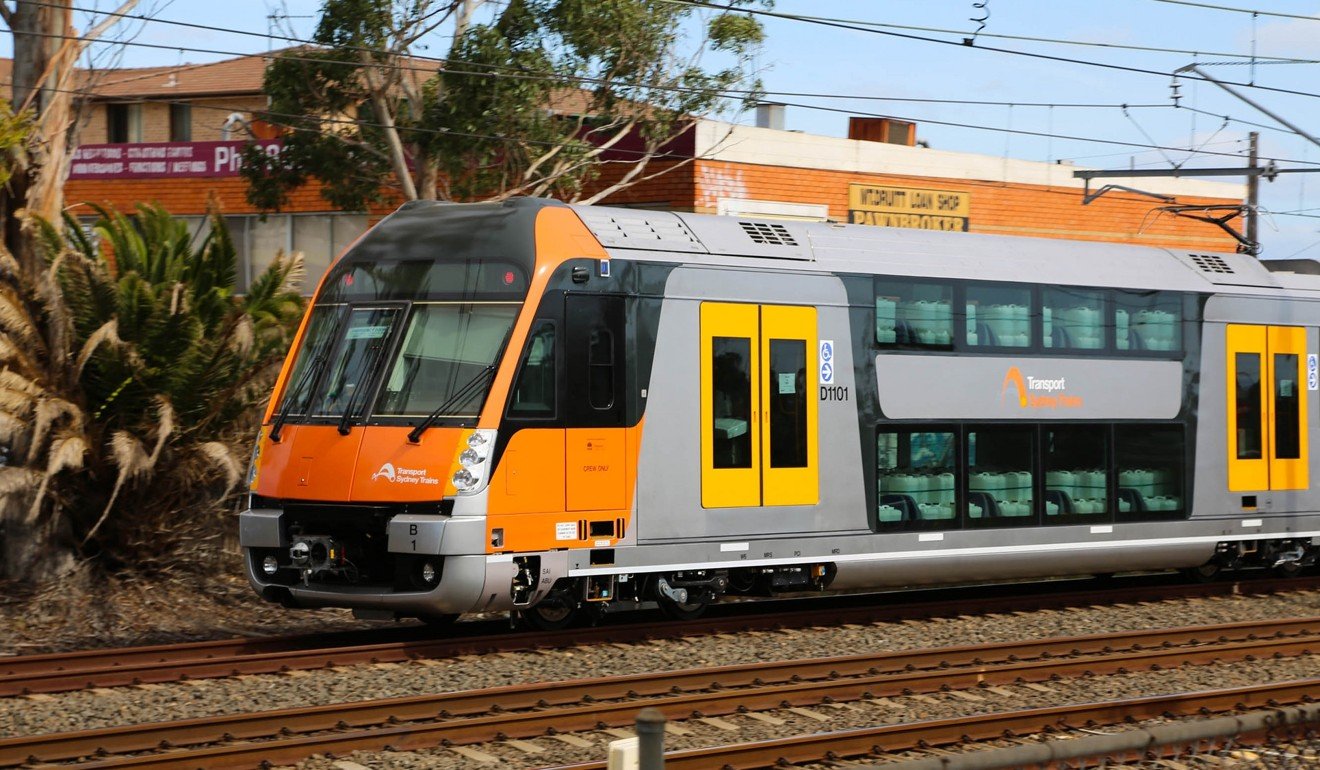 It also gives electric bus maker BYD and state-owned railcar maker CRRC a two-year reprieve before municipal transit agencies are effectively blocked from buying their products. But it includes reporting requirements on the potential use of their vehicles for espionage or bugging.
"Special interests and our competitors worked very hard to take us out of the electric vehicle market in the US," said Frank Girardot, director of communication at BYD North America, adding that he hoped they would not succeed. "What we said about this trivialising national security is something we absolutely believe, by suggesting that buses are a national security threat."
The two-year reprieve for Chinese-affiliated rolling stock will not apply to any CRRC railcar deal involving the city of Washington, however, reflecting concerns in part that the cars could be used to collect data on passengers heading to the Pentagon.
Threats faced by Taiwan also figure prominently in the law.
The director of US National Intelligence will need to submit a report within 45 days of Taiwan's presidential and legislative balloting on January 11 about "influence operations conducted by China" in the election and any actions by the US to "disrupt" them.
The law also requires the secretaries of defence and state to come up with recommendations for policy changes "necessary to ensure that the United States continues to meets its obligations to Taiwan under the Taiwan Relations Act".
The legislation was enacted in 1979, shortly after Washington severed official diplomatic relations with Taipei, as a way to ensure protection of the self-governing island as a bulwark against Communism.
The policy report required in the new defence spending bill should include guidelines for "requirements relating to … exchanges between senior-level civilian and military officials of the United States and Taiwan; and the regular transfer of … defence articles that are mobile, survivable and cost effective, to most effectively deter attacks and support the asymmetric defence strategy of Taiwan".
The bill also calls for support for Hong Kong's pro-democracy protestors, as well as requiring a report on the treatment of the minority Muslim Uygur population in Xinjiang.
While China features prominently in several sections, the Asian giant plays a relatively minor part – at least explicitly – in the sprawling 2,677-page blueprint for US defence spending, which covers everything from Trump's southern border wall, health care plans for troops to an embargo on selling certain weapons to Turkey. The act also marks the creation of Space Force, which will be America's sixth military service.
Analysts said tighter restrictions on China, as seen in the new spending plan, were likely to continue in subsequent trade and national security legislation given deepening US-China distrust and American concerns over Chinese cyberhacking, intellectual property theft and island building in the South China Sea, among other issues.
"We're almost certainly going to see more targeting of China no matter who wins the White House in November," said Joshua Eisenman, associate professor at the University of Notre Dame's Keough School of Global Affairs.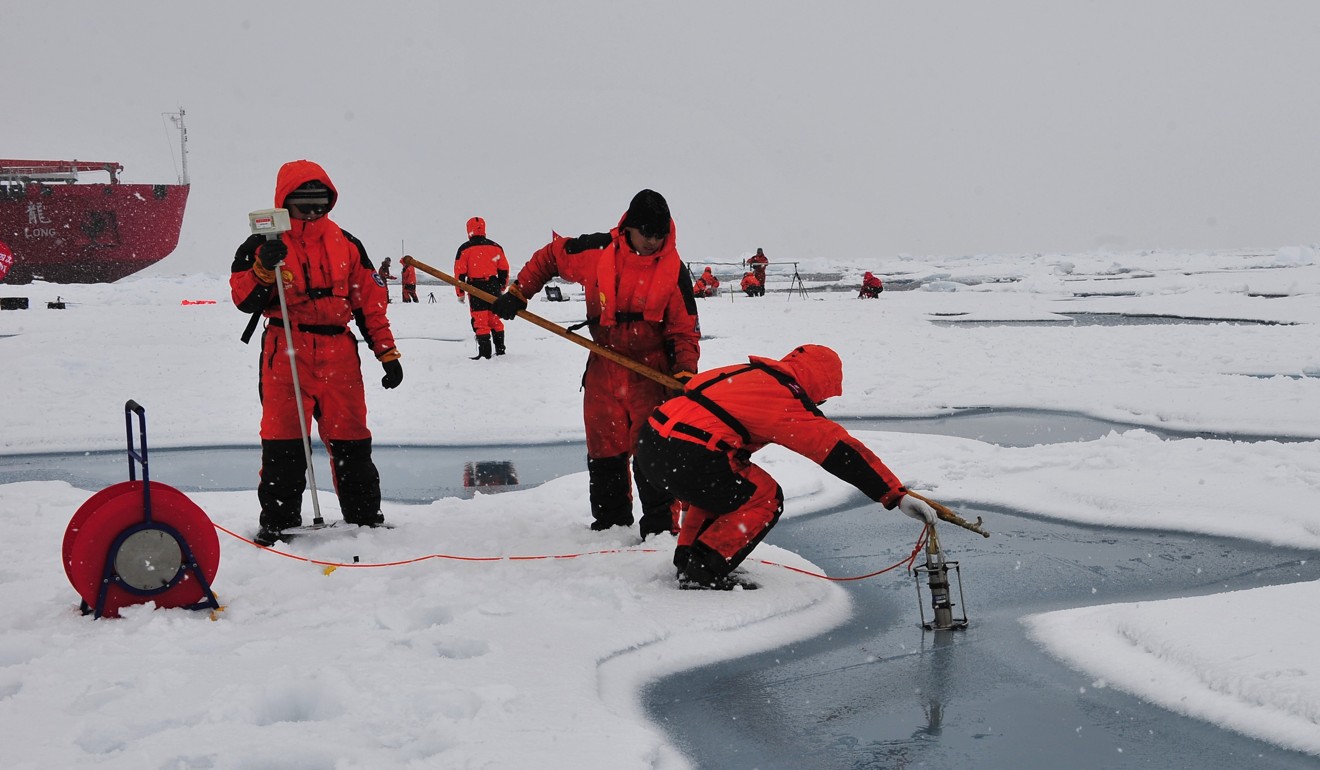 "This is the new normal in Washington, DC, and it's not going away any time soon," added Eisenman, a senior fellow for China studies at the American Foreign Policy Council.
The new defence authorisation law also includes a sharper focus on the Arctic region, where global warming has created new transport and logistics options for countries situated in or close to it.
The measure requires a report on any Chinese investment and military activities in the Arctic region, including "the emplacement of military infrastructure, equipment or forces; any exercises or other military activities; and activities that are non-military in nature, but are considered to have military or other strategic implications".
That report must assess "the extent to which such activities affect or threaten the interests of the United States and allies in the Arctic region; and any response to such activities by the United States or allies".
The Jamestown Foundation said in a research report on Friday that the Chinese military has formally decided to incorporate Arctic ambitions into its naval strategy. It added that Chinese scientists and engineers are already conducting research to help it realise these ambitions.
The new US law also includes requires a "briefing on cooperative defence technology programmes and risks of technology transfer to China or Russia" and a "report on contracts with entities affiliated with the Government of the People's Republic of China or the Chinese Communist Party".
Without naming China specifically, the law appears to call for greater attention to strengthening military alliances the country might have in the Pacific.
It requires reporting on "strategic interests of foreign militaries in Pacific Island countries, known or emerging foreign partnerships or alliances with non-Pacific Island countries, and foreign military training, exercises or operations in the region, excluding with countries who are members of the Southeast Asia Treaty Organisation". Seato does not include China.
The Pacific Island countries that the new law explicitly names include Kiribati and the Solomon Islands, both of which ended formal diplomatic ties with Taipei this year, switching them to Beijing.
Additional reporting by Daniel Kwan
This article appeared in the South China Morning Post print edition as: Beijing hits out over Trump's defence bill