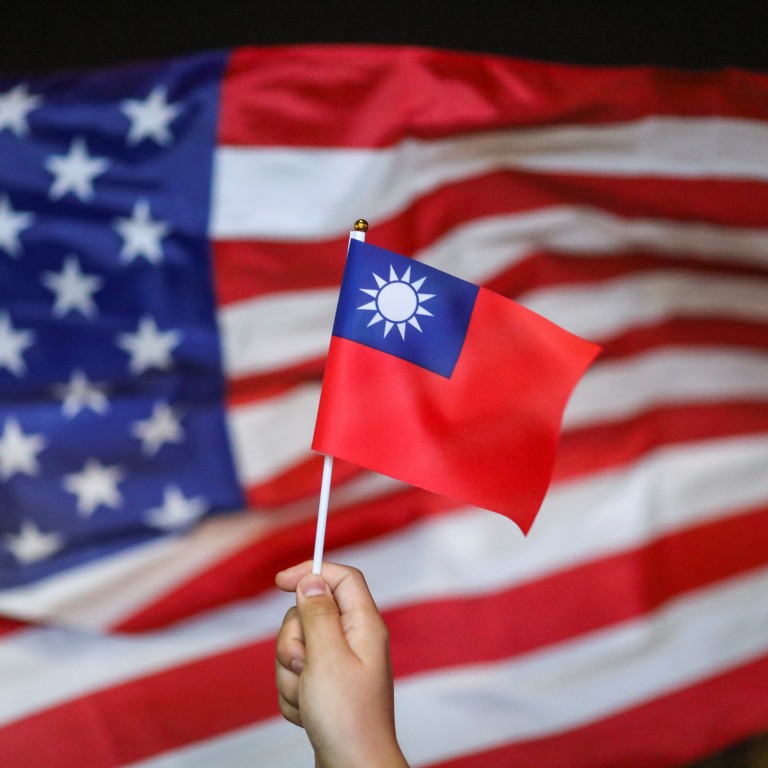 American allies 'needed for targeted decoupling from China'
Former US envoy says the United States should uphold the liberal international order
The United States should work with allies to
confront China on trade
and decouple the American and Chinese economies, according to a former adviser to the state department.
The assessment by Ashley Tellis, a senior fellow at the Carnegie Endowment for International Peace who specialises in international security, defence, and Asian strategic issues, is part of a book by the Seattle-based National Bureau of Asian Research called Strategic Asia 2020: US-China Competition for Global Influence to be released next month.
In one chapter, Tellis looks at the "return of strategic competition" between the two countries, saying the official trend in Washington was towards "the view that China is today and will be for the foreseeable future the principal challenger to US".
"The US quest for a partnership with China was fated to fail once China's growth in economic capabilities was gradually matched by its rising military power," he said.
Tellis said the US must renew its commitment to uphold the liberal international order built by US power, "provide the global public goods that bestow legitimacy upon its primacy, and strengthen its power-projection capabilities to protect its allies and friends".
This approach required more input from allies such as Japan, he said.
"The US should use coordinated action with allies to confront China's trade malpractices … should pursue targeted decoupling of the US and Chinese economies, mainly in order to protect its defence capabilities rather than seeking a comprehensive rupture."
Tellis said US President Donald Trump's decision to label China as a strategic competitor was "the most important change in US-China relations" in the last few years.
One core area of friction that would be increasingly difficult to bypass was
Taiwan
.
"China and the United States have fundamentally different aims regarding Taiwan. China believes that Taiwan is inherently part of China," he said.
"In contrast, the US … seeks only to prevent the use of force to change the current status quo. While these mismatched aims could be managed for a while, they are increasingly hard to harmonise."
The assessment comes as the US and China continue to struggle to find a permanent end to their 18-month-old trade war, with tensions from tit-for-tat tariffs felt on other fronts such as the military and technology. The two countries reached a
phase one deal on Friday
, leading to a temporary truce.
Liu Weidong, a US affairs specialist from the Chinese Academy of Social Sciences, said the report dovetailed with an increasingly hawkish stand taken by US politicians and signalled further decline in bilateral ties.
"The report reflects a mainstream or a certain kind of consensus held in US political circles regarding China, but whether the Trump administration will make policies according to it still remains to be seen," Liu said.
Liu said Trump would probably persist in the trade war to keep up pressure on Beijing.
This article appeared in the South China Morning Post print edition as: US should work with allies to decouple its economy from China, ex-envoy says