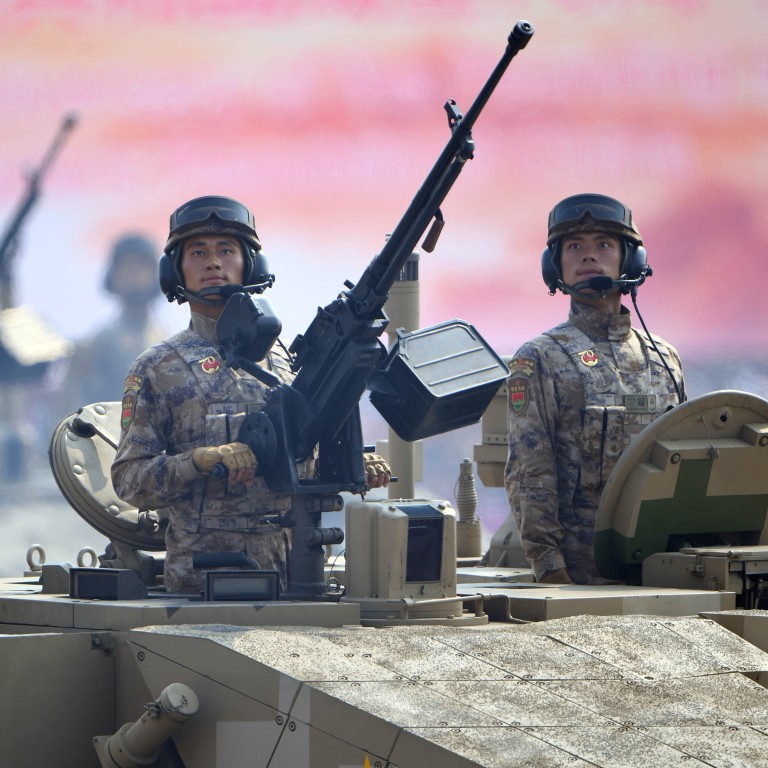 China targets tighter controls on its growing arms trade
Beijing's weapons business is expanding but export regulations are fragmented, the country's commerce minister says
Legislation would shed light on an opaque system and bring it into line with international standards, according to analysts
China is set to introduce legislation to tighten control over the country's opaque sales of arms and nuclear technology, as it becomes a bigger player in the global weapons trade.
China's top legislative body, the
National People's Congress
, is considering a draft law that would specify restricted goods, technology and services, including dual-use nuclear products.
Commerce Minister Zhong Shan said the legislation was needed to consolidate the country's fragmented export controls.
"The scope of the restricted items, and the controls on them are not completely in line with those of other countries, and are outdated," Zhong said.
Under the law, exporters would have to establish an internal compliance review system to ensure the items were properly used.
There would also be a blacklist of importers who violated the end-use terms of the technology, endangered national security, or used controlled items for terrorism.
Government agencies would also assess buyers and take corresponding risk control measures, including banning exports to those countries.
Chinese military specialists said the proposed law marked a turn towards greater commercialisation of China's weapons sales.
Ni Lexiong, a Shanghai-based military analyst, said the draft law was part of a trend away from "secretive weapons diplomacy" to a more open and commercialised system in line with international standards.
Ni said some Chinese arms sales in the past did not appear to be above board, including the appearance in the late 1980s on both sides of the Iran-Iraq war of weapons made in China.
"Now China wants to join the international community so these things should be managed according to international standards of openness and transparency. China is moving in this direction, but it likely won't happen overnight," he said.
"Everyone knows how many weapons the United States gives to Turkey, Saudi Arabia, or even Taiwan … It's unclear, however, whether China will be like the US, and make direct claims about exactly how much they budget for arms sales to partners."
Sipri said China had exported 16.2 billion units of ammunition over the past 12 years. But it excluded China from a study released earlier this month on the world's top arms producing and military services companies, citing a lack of data.
The five top spots on Sipri's list of arms producers by sales in 2018 were from the United States, led by aerospace group Lockheed Martin, followed by Boeing and Northrop Grumman.
In addition to the draft legislation, China has applied to join the United Nation's Arms Trade Treaty, saying it is seriously concerned about problems caused by trafficking and abuse of weapons.
"China has boosted its arms trade in recent years, so it's very normal for it to add restrictions and tighten controls. The more it exports, the more loopholes might appear," said Guo Xuetang, professor of international relations at the Shanghai University of International Business and Economics.