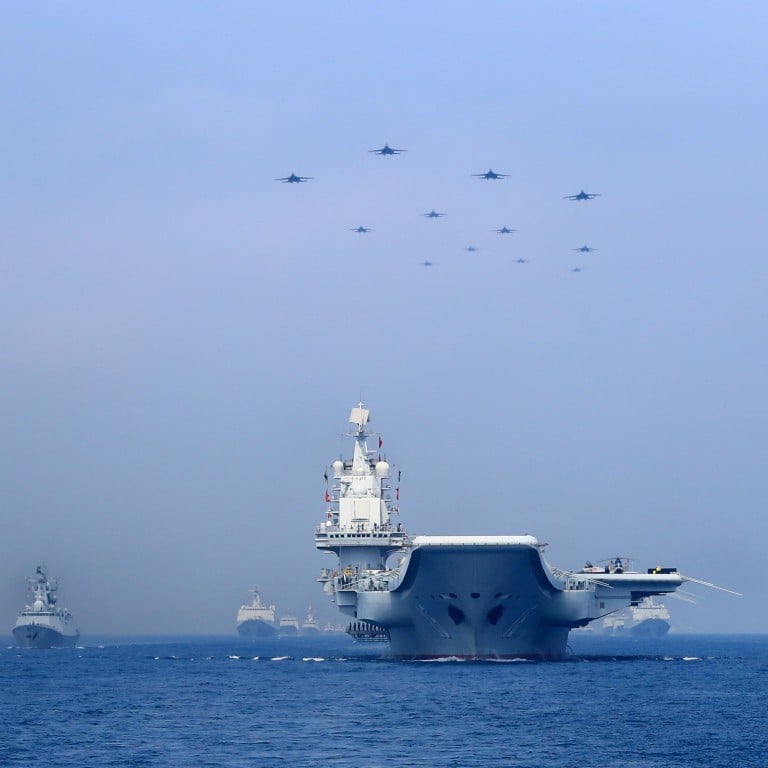 Asean members up the ante on South China Sea amid code of conduct talks
Southeast Asian nations may also be seeking to coordinate their efforts as deadline for agreement with Beijing approaches in 2021
Malaysian foreign minister on Friday called China's extensive claims to disputed waterway 'ridiculous'
Southeast Asian nations with claims to the
resource-rich South China Sea
are upping the ante and may be trying to coordinate their efforts as the deadline approaches for a code of conduct, according to observers.
In the latest move, Malaysia took a stronger stand when Foreign Minister Saifuddin Abdullah called China's "nine-dash line" claim over most of the contested waterway "ridiculous".
"For China to claim that the whole of South China Sea belongs to China, I think that is ridiculous," Saifuddin said in Kuala Lumpur on December 20.
Defending Malaysia's new submission to the United Nations earlier this month, Saifuddin said: "It is a claim that we have made, and we will defend our claim. But of course, having said that, anyone can challenge and dispute, which is not something unusual."
The claim to the UN Commission on the Limits of the Continental Shelf on December 12 seeks to establish the outer limits of Malaysia's continental shelf beyond the 200 nautical mile limit. Beijing responded by accusing Kuala Lumpur of infringing on its sovereignty and violating international rules, and
urged the UN not to review the submission
.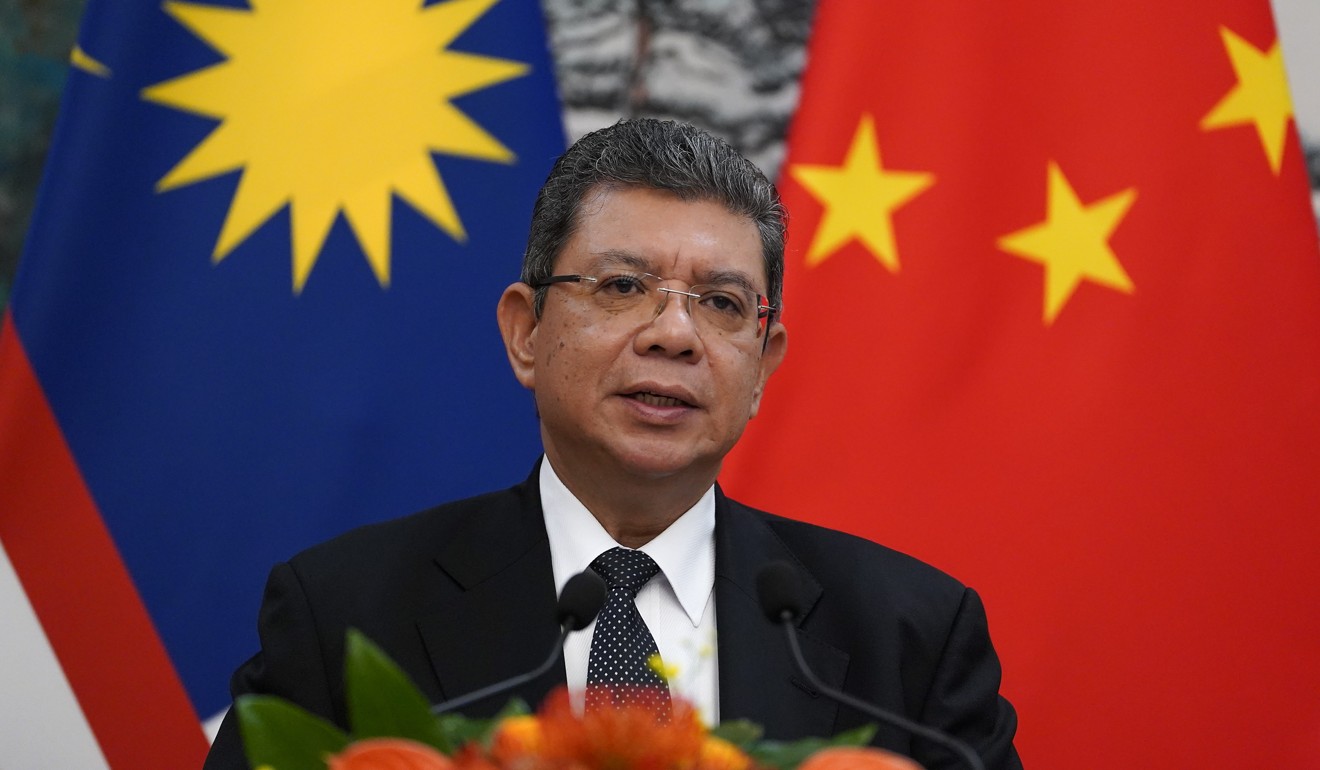 Saifuddin's remarks came as Southeast Asian nations appear to be hardening their positions over the South China Sea, where long-running territorial disputes have been complicated by sabre-rattling and rivalry between Beijing and Washington.
China claims almost all of the South China Sea – through which US$5 trillion worth of goods are transported annually – and has built military outposts on artificial islands there despite overlapping claims by Brunei, Malaysia, the Philippines, Taiwan and Vietnam.
This month's launch of its
first home-built aircraft carrier
, the Shandong, could further unsettle rival claimants. According to state media, the disputed waterway may be a focus for the new warship.
Zhang Mingliang, a Southeast Asian affairs expert with Jinan University in Guangzhou, said claimants may be using "precautionary" tactics to protect their interests.
"These moves are based on their own assessments and judgments," Zhang said. "And they could also be part of efforts by local governments seeking to ease domestic political pressure."
Weeks after a months-long coastguard stand-off with China in contested waters near Vanguard Bank
ended in October
, Vietnam released a national defence white paper – its first since 2009. In it, Hanoi voiced concerns over "new developments" in the South China Sea, including "unilateral actions, power-based coercion, violation of international law, militarisation, change in the status quo, and infringement upon Vietnam's sovereignty, sovereign rights and jurisdiction as provided in international law".
Meanwhile, despite a more conciliatory approach to Beijing under President Rodrigo Duterte, Manila last month announced an ambitious plan to expand its coastguard capacity. The government is seeking 4,000 new personnel for its coastguard teams by the end of this year and another 6,000 next year, according to Philippine newspaper the Inquirer.
The goal was to recruit an extra 25,000 personnel by 2025, the report said, as the country faced a growing challenge from Chinese coastguard and fishing vessels, which allegedly blocked Philippine boats during a stand-off over the Scarborough Shoal in 2012.
Collin Koh, a research fellow at the S. Rajaratnam School of International Studies at Nanyang Technological University in Singapore, said the rival claimants may seek to consolidate their positions on the South China Sea "as much as possible" before a code of conduct is agreed.
China is negotiating with the 10-member Association of Southeast Asian Nations on the code of conduct – all rival claimants are Asean members – and the two sides aim to reach an agreement by 2021.
"Most of the parties may seek to exercise self-restraint in order to keep tensions under control, so as to facilitate an atmosphere conducive for the talks to proceed," Koh said. "[But] some of the claimants may still continue with moves to consolidate their position in the South China Sea – in part to do so as much as possible before [the code of conduct negotiations] conclude and impose future restraint upon them, or to use such ongoing moves to strengthen their bargaining power in the talks."
China's claims over the South China Sea have increasingly been challenged by the United States and its allies, who regularly conduct so-called freedom of navigation operations through the waters. Beijing has accused the US and other nations of jeopardising stability in the region.
Koh said the US was likely to continue the patrols "as a way of impressing upon all parties involved in the [code of conduct] talks that such critical interests of international maritime user states – especially freedom of navigation and overflight – should not be in any way compromised in the negotiations".
"FONOPs could be conducted to remind all parties in the talks, especially Asean governments, to bear in mind those external parties' interests in the South China Sea," he said.
According to Zhang, Beijing would be unlikely to react strongly to recent moves by its neighbours over the South China Sea. He noted that China was under increasing pressure over its treatment of Muslim minorities in
Xinjiang
and the ongoing
anti-government protests in Hong Kong
, as well as its trade war with the US and an economic slowdown.
Malaysia's submission to the UN came as a surprise to many observers, and other claimants have not opposed the move, suggesting the Asean members may be seeking to coordinate their efforts on the South China Sea.
"Asean parties will have a pretty challenging time to unite on a common set of positions versus China in the [code of conduct] talks," Koh said. "[But] there's still room for some form of coordination over specific issues that constitute common interests."
This article appeared in the South China Morning Post print edition as: Asean members up ante on Beijing in disputed sea amid code of conduct talks