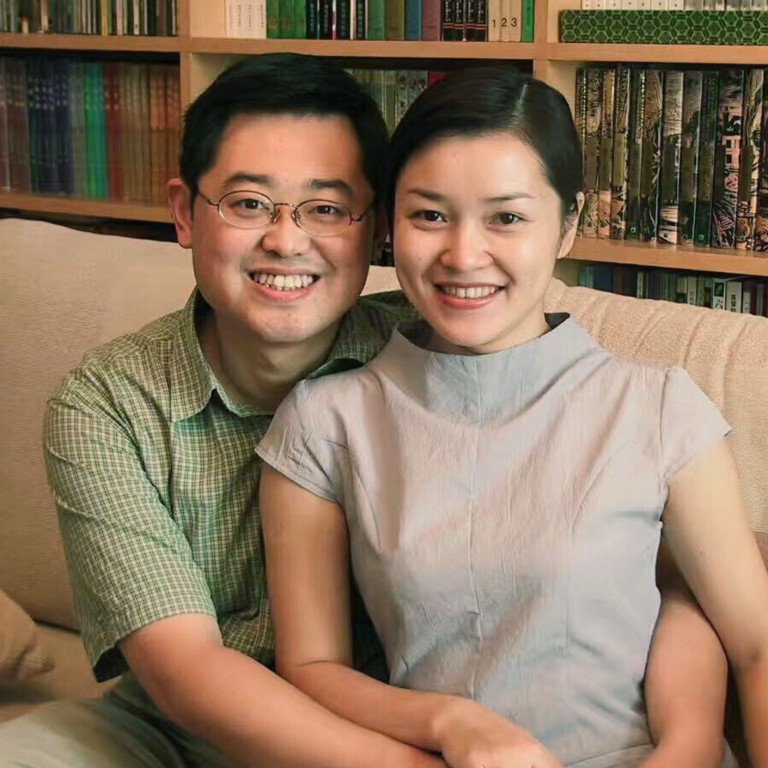 US calls on China to release jailed Early Rain church founder Wang Yi
State department alarmed at pastor's secret trial which ended with nine year sentence for inciting subversion
'Another example of Beijing's intensification of repression of Chinese Christians and members of other religious groups'
The United States has called for the immediate release of a pastor from one of China's best known unregistered churches who was jailed for nine years last month for inciting subversion.
"We are alarmed that Pastor Wang Yi … was tried in secret and sentenced to nine years in prison in connection to this peaceful advocacy for religious freedom. We call for his immediate and unconditional release," department spokesman Morgan Ortagus said in a statement.
Wang was detained in December 2018 along with other senior figures in the prominent unsanctioned church during overnight raids across various districts of Chengdu, the city where the church was founded.
On Monday, the Chengdu Intermediate People's Court released its judgment, which said the pastor was also convicted of illegal business operations.
As well as the jail term, he will be stripped of his political rights for three years and personal assets valued at 50,000 yuan (US$7,000) will be confiscated.
"This is yet another example of Beijing's intensification of repression of Chinese Christians and members of other religious groups," the state department said.
"We continue to call on Beijing to uphold its international commitments and promises made in its own constitution to promote religious freedom for all individuals, including members of ethnic and religious minorities and those who worship outside of official state-sanctioned institutions."
The arrest of Wang and the crackdown on Early Rain church was among a series of raids against unofficial churches in late 2018. Two other prominent churches, including Beijing's Zion and Guangzhou's Rongguili, were also shut last year.
Early Rain has 500 registered members, according to other church leaders, but attracts more than 800 people each week, spread across more than a dozen meeting points around Chengdu. It also has about 100 seminary students and a primary school catering to about 40 children.
Wang was a human-rights activist and a constitutional scholar before becoming a pastor. In 2006, he met then-US president George W Bush in the White House.
Beijing has tightened its grip on religious practice, including Christianity, in recent years. Last February, the Religious Affairs Regulation was amended to give grass-roots officials more power to act against churches and impose tougher penalties for "unauthorised religious gatherings".
During his visit to eastern Europe and central Asia from Friday through January 7, Pompeo will conduct meetings with representatives from a number of countries that have spoken out in support of Beijing's actions in the Xinjiang Uygur autonomous region.
This article appeared in the South China Morning Post print edition as: US urges release of pastor jailed for subversion