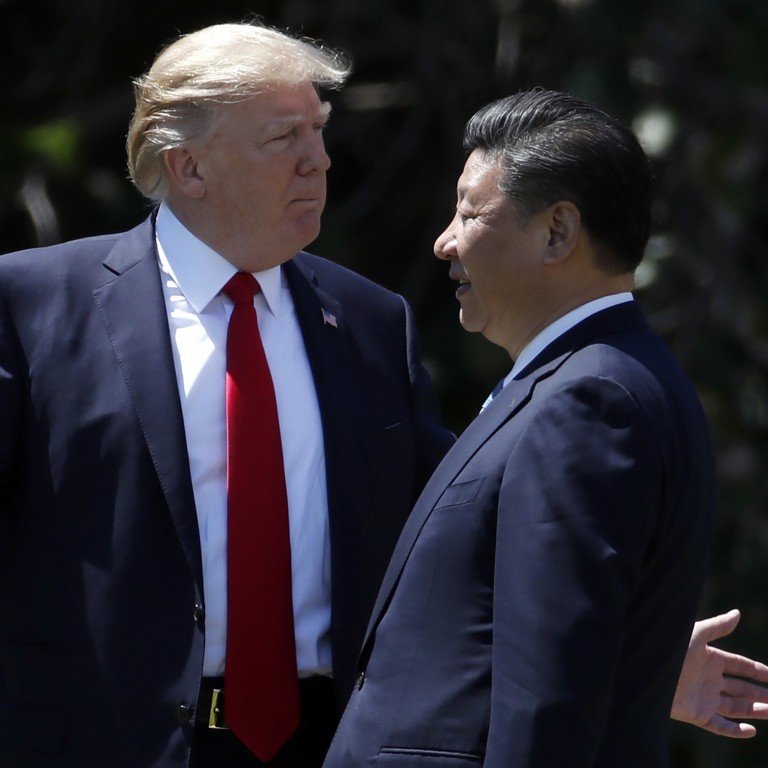 Donald Trump 'may use China trip to push for more concessions in further trade war deal'
Observers say Trump could make additional demands when he travels to Beijing after a phase-one trade deal is signed
They could include buying more goods from the US and structural reforms
US President Donald Trump may use a trip to China to try to nudge Beijing into committing to changes in its economic model, according to observers.
And while a visit might help to ease trade frictions, they said Beijing would be bracing for the US leader to push for more concessions from China.
Trump on Tuesday said a partial US-China trade pact – the so-called phase-one deal –
would be signed on January 15
, and he would also then travel to China for more talks.
"The ceremony will take place at the White House. High-level representatives of China will be present," Trump tweeted. "At a later date I will be going to Beijing where talks will begin on Phase Two!"
There was no mention of Trump's tweet in Chinese state media on Wednesday.
The 86-page agreement was undergoing legal and translation reviews, according to US officials. The text included nine chapters covering intellectual property protection, tariff reductions and a dispute settlement mechanism, officials said earlier.
Zhu Feng, an international relations professor at Nanjing University, said he believed Trump's trip to China was a goodwill gesture to improve relations.
"It will be good for him to visit Beijing again," Zhu said, noting that the US president's last visit to the country was in 2017. "He should also invite Chinese President Xi Jinping to the US, to improve US-China ties."
But Shi Yinhong, an international relations professor at Renmin University of China, said Trump could make additional demands on Xi during the visit.
He noted that China would already find it difficult to meet the terms of the phase-one deal, including increasing the value of US exports to the country to US$200 billion over the next two years.
"Trump may try to use any positive sentiment created by the phase-one agreement to push Beijing to make more concessions when he visits China," Shi said. "They could include asking China to buy more from the US, even if there is not strong domestic demand for those products, and also to commit to making structural reforms."
"No matter what happens with the phase-one deal, Trump isn't going to change his approach for dealing with China," Shi said. "He will always try to force China to give more."
White House adviser Peter Navarro on Tuesday said the phase-one trade deal was "in the bank". He told CNBC that the agreement included provisions proposed in earlier negotiations, before a breakdown in talks in May.
Jia Qingguo, a professor in international relations at Peking University, said the US president's China visit would help to make trade relations more stable, but added that the two sides would have to agree on what was up for discussion in the phase-two negotiations ahead of Trump's trip.
"They will have to reach a consensus on what can be achieved for phase two," Jia said. "If nothing is agreed, [the visit] will be difficult for China."
This article appeared in the South China Morning Post print edition as: Trump 'may use China visit to increase pressure'