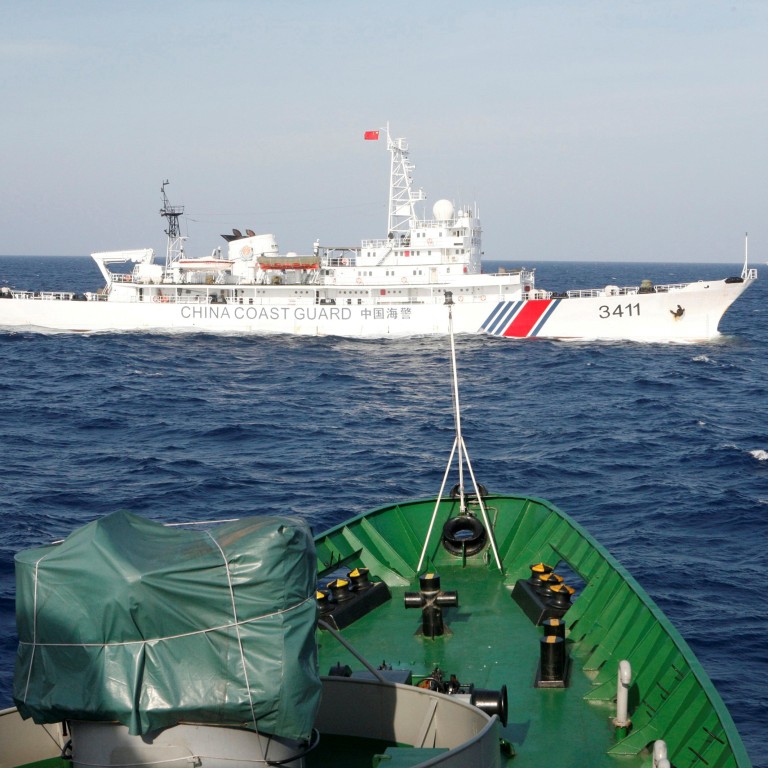 How Indonesia's South China Sea dispute with Beijing could lead to tough Asean stance on code of conduct
Analysts say Jakarta may be running out of patience with what it says are Chinese incursions into its territorial waters
As Asean discusses code of conduct for South China Sea, Indonesia and Vietnam may take harder line on dispute resolution
Indonesia's latest protest against Chinese activities in its territorial waters close to the disputed South China Sea was rebuffed by Beijing on Thursday.
In another round of diplomatic exchanges, China's foreign ministry rejected Indonesia's accusations that its coastguard vessels illegally entered Indonesian territory at the Natuna islands, inside Jakarta's exclusive economic zone.
The Natunas are located about 1,100km (684 miles) south of the Spratly Islands in the South China Sea. China, Vietnam, Taiwan, the Philippines, Malaysia, and Brunei all have claims in the disputed waterway.
"Whether
Indonesia
accepts it or not, it cannot change the objective fact that China has rights and interests in relevant sea areas," foreign ministry spokesman Geng Shuang said at a press briefing.
China's position was in line with international law, including the United Nations Convention on the Law of the Sea, also known as Unclos 1982, he said.
Geng's response was the latest rebuke after Jarkata's statement on Wednesday that Beijing's behaviour in the South China Sea was inconsistent with international law governing maritime disputes.
Indonesia's foreign ministry said that China's claims in its exclusive economic zone stood on the grounds that Chinese fleets had long fished there had "no legal basis" and "were never recognised under Unclos 1982".
That statement followed another protest from Jarkata which accused Beijing of illegally sending a coastguard vessel into Indonesian territorial waters at the Natunas. The mission marked a "violation of sovereignty", Indonesia said as it summoned the Chinese ambassador to lodge a formal protest.
Jakarta said Beijing's claims to South China Sea territories were refuted in 2016 after the Philippines argued and won its claim before the Permanent Court of Arbitration at The Hague in the Netherlands. Beijing has since failed to accept the ruling.
Jakarta has repeatedly clashed with Beijing over fishing rights around the Natunas, detaining Chinese fishermen and expanding its military presence there.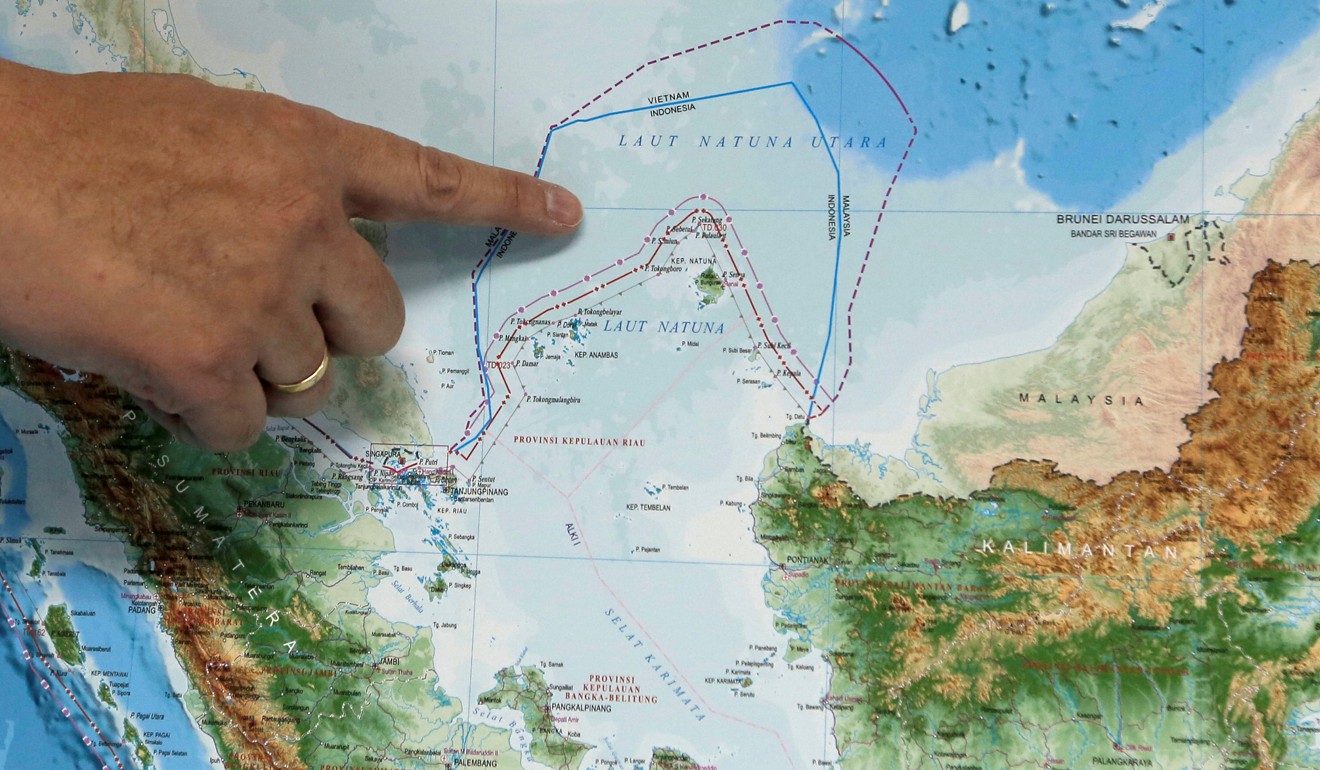 Gregory Raymond, a lecturer who specialises in Southeast Asian security at the Australian National University in Canberra, said: "What I think is new here is how explicit [the Indonesian foreign ministry] has been in citing China's 'historic claims' as inconsistent with Unclos, and especially the 2016 award [to the Philippines]."
Evan Laksmana, a senior researcher at the Centre for Strategic and International Studies policy institute in Jakarta, said that such a degree of assertiveness from Indonesia had been "a long time coming".
"In previous and similar maritime incidents, Jakarta has filed diplomatic protests, and yet they [incursions] continue to occur," Laksmana said.
"Indonesia has been exercising restraint and patience thus far with China's encroachment into its waters. But over and over, the maritime incidents occur, and Chinese officials continue to assert historic fishing rights deemed illegal under international law. Jakarta's patience in this regard may be wearing thin."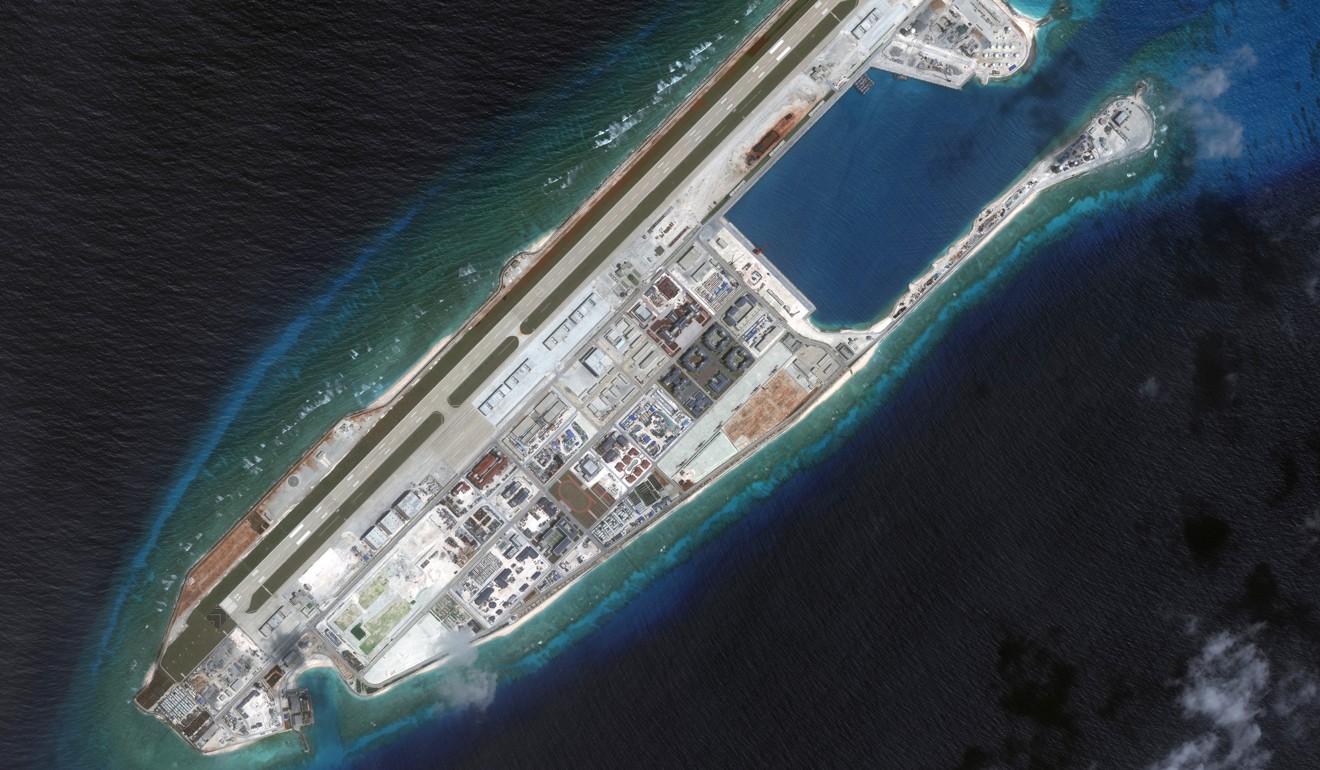 Derek Grossman, a senior defence analyst at the US-based Rand Corporation think tank, said Chinese fishing activities were likely to continue in the Natunas and, with no other choice, Indonesia would have to find ways to improve marine patrols and enforcement in the region.
"That said, I think China will de-escalate in the coming weeks to prevent turning Indonesia into a permanent adversary," he said.
"Longer term, however, relations are likely to become increasingly strained as China continues to assert its fishing rights by extension of its de facto control over several key [and now militarised] features in the Spratly Islands.
"It is also odd, and perhaps even foolhardy, for Beijing to have pushed the envelope with Indonesia in the same year in which Asean [the Association of Southeast Asian Nations] and China are set to conclude lengthy negotiations on a code of conduct in the South China Sea," Grossman said.
China's response may have "inadvertently pushed" Indonesia towards siding with Vietnam in calling for Asean to have discussions on a strict and binding document for dispute settlement, he said.
Purchase the China AI Report 2020
brought to you by SCMP Research and enjoy a 20% discount (original price US$400). This 60-page all new intelligence report gives you first-hand insights and analysis into the latest industry developments and intelligence about China AI. Get exclusive access to our webinars for continuous learning, and interact with China AI executives in live Q&A. Offer valid until 31 March 2020.
This article appeared in the South China Morning Post print edition as: China rejects claim it illegally entered Indonesian waters