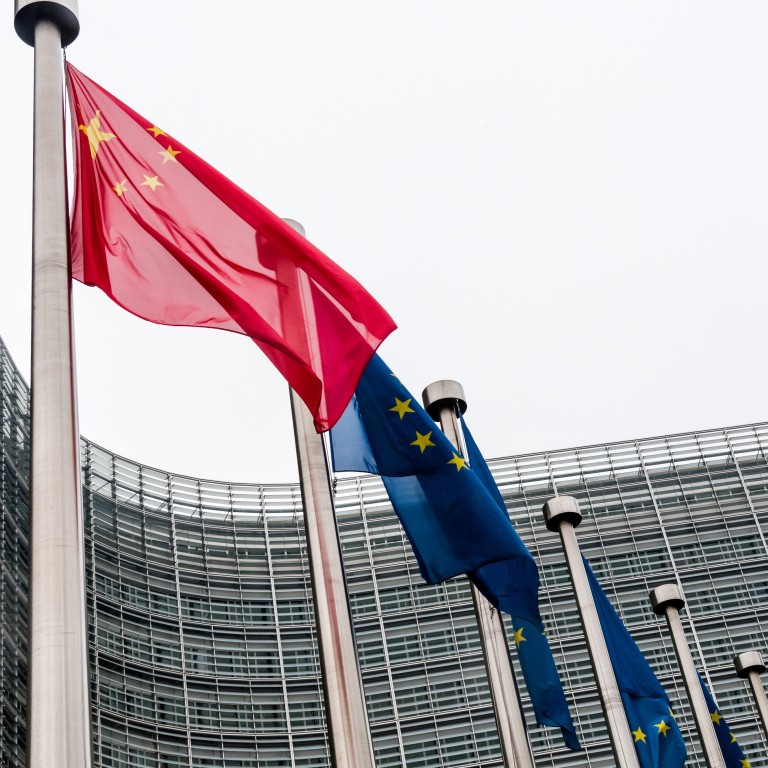 China's deal to buy more US goods is 'distortion of the market', Europeans complain
Other trading partners fear impact of agreement, with head of EU Chamber of Commerce saying it is 'rewriting globalisation'
Brazil's agricultural sector is also bracing for a hit after soybean exporters benefited from the trade war
China's pledge to ramp up purchases of US goods and services in an interim trade deal has drawn concern from other trading partners, with a leading European business group calling it a "distortion of the market" and saying the pact was "rewriting globalisation".
After the deal was
signed in Washington on Wednesday
, Vice-Premier Liu He sought to reassure other countries that they would not suffer as a result of the agreement, but the message was not convincing for some.
Joerg Wuttke, president of the European Union Chamber of Commerce in China, said the purchasing commitment was "managed trade – meaning the US tells China what it should buy from America", and it would lead firms from Europe to "wonder where our place is".
China faced "less choice or possibilities of sourcing, say, soybeans from Brazil, or gas from Australia and Qatar, or coal from India, or aeroplanes from Europe, and this is distortion of the market", Wuttke told reporters in Beijing on Thursday.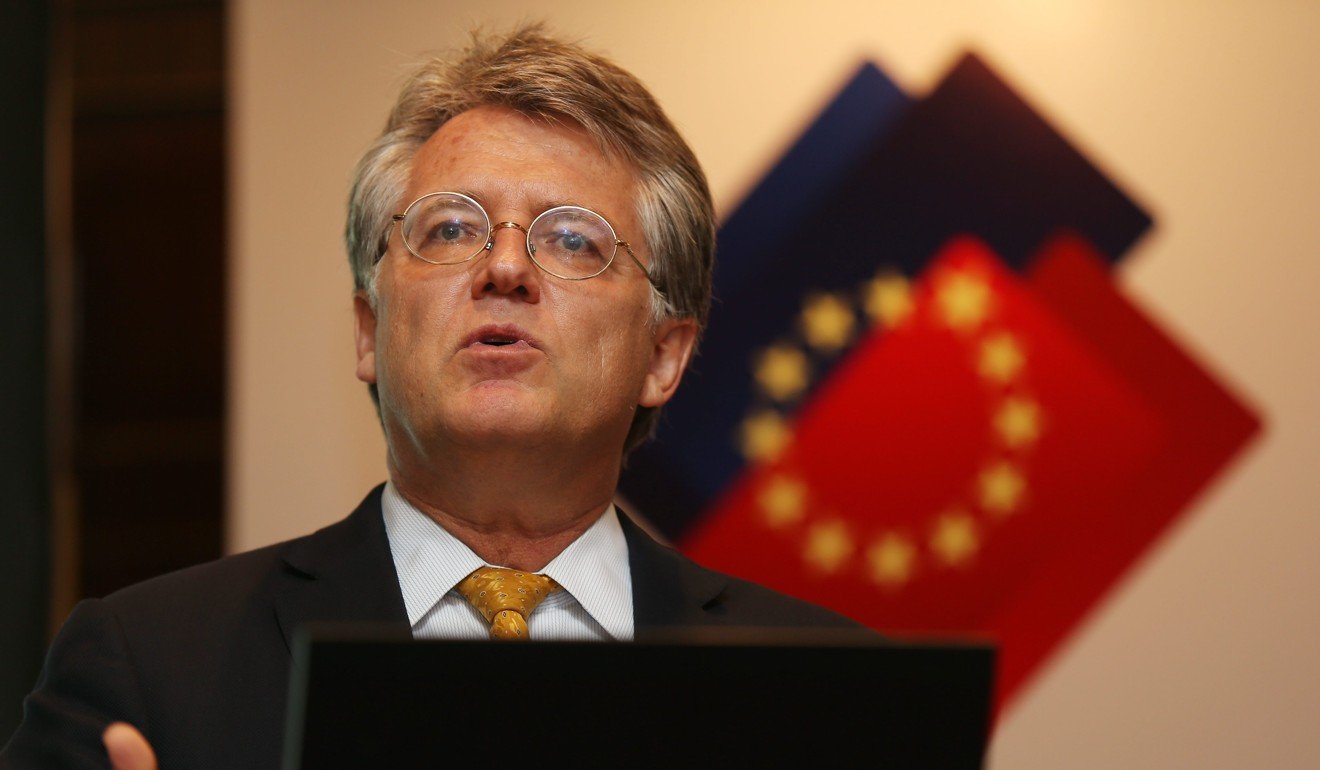 Wuttke said that was "very encouraging" and showed China may still try to source products and services globally. "Let's see how it will be implemented over the next year or so. We will also have to see how long the phase one is going to survive. This is going to be a very challenging undertaking for both parties," he said.
Under the deal, China has committed to buy, over two years, at least US$200 billion of American goods and services more than it did in 2017, including manufacturing, energy and agricultural products.
Liu said the purchases would be based on market demand and "won't hurt any third party".
But European diplomats fear the bloc could be sidelined as China puts its focus on the US. Chinese officials have repeatedly stressed that Beijing would continue to treat Europe as a partner, and the EU envoy to China was given a briefing on the trade deal by the foreign ministry on Thursday in a bid to ease concerns.
European trade officials have been negotiating an investment pact of their own with China, seeking to change some of the unfavourable market practices they have long complained about, and to create a more even playing field for foreign businesses. The EU is also looking to reset its trade and investment relationship with the US – the world's biggest economy – after three years of President Donald Trump's tariffs. However, it has yet to achieve a deal with either side.
Former EU trade commissioner Cecilia Malmstrom also weighed in on the US-China deal after it was signed. "De-escalation [between the US and China] is good but very few tariffs are actually being reduced," she said in a Twitter post. "Managed trade [is] not in line with multilateral norms and not really good for the economy either."
Since the new European Commission came to power just before Christmas under President Ursula von der Leyen, the EU has been trying to deliver the message that outside the United States and China, the bloc is of equal strategic importance.
Much of that centres around trade, and the new trade commissioner, Phil Hogan, who happens to be in Washington this week. Top of his mind will be finding a way to persuade Trump not to wage a tariffs war with the EU – a scenario that has haunted the bloc in recent months amid disputes over France's new digital services tax and European support for Boeing's chief rival, Airbus.
But pessimism persists in Brussels. "With South Korea, Japan, Canada, Mexico and now China under his buckle, the Trump administration has already indicated to dust off the outstanding issues with the EU – namely the trade deficit," said Tobias Gehrke, a research fellow at the Brussels-based Egmont Institute. "There will be no easy answers to this question and 2020 will likely see a further deterioration of the transatlantic relationship."
EU officials have also complained about the slow progress in discussions towards the investment agreement with China, which is slated for the end of the year. Initial hopes of the agreement coinciding with President Xi Jinping's visit to Leipzig, Germany to meet all 27 EU heads of state in September have largely evaporated in recent weeks. And with Beijing securing a partial deal with Washington – with little mention of tough issues like structural reforms or state subsidies – some in Brussels fear it will only embolden China at the negotiating table.
"The phase one deal provides a sober reality: China's increase in trade purchases seems to leave it off the hook for structural reforms and binding commitment on issues such as industrial subsidies or forced technology transfer," Gehrke said.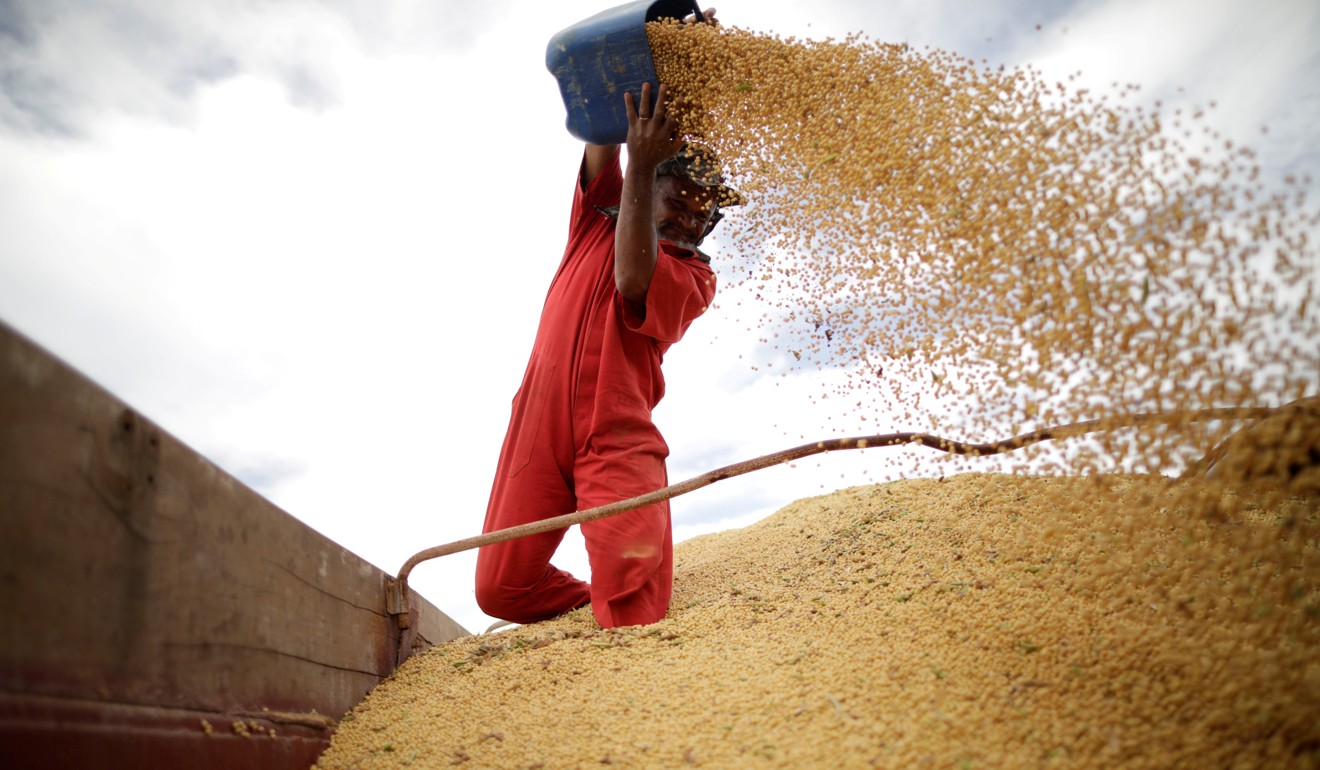 The deal has other trading partners worried too, including Brazil. Its soybean exporters are expecting to take a hit after benefiting from the trade war.
"The negotiations between China and the US have been a concern for the Brazilian agribusiness sector during all of 2019. The general perception among its leaders is that any deal between Beijing and Washington will have negative consequences for Brazil's agricultural exports," said Mauricio Santoro, an assistant professor in international relations at the State University of Rio de Janeiro.
He said Brazilian exports to China were highly concentrated – with around 80 per cent in soybean, iron ore, oil and meat. Brazil is the world's largest soybean exporter and the main supplier to China.
"It is natural that agribusiness is concerned about the risk of losses. But on the other hand, it is worth noting that Brazil in general will probably benefit from a truce in the trade war," he said. "The country needs a stable global economy in order to recover foreign investment and to resume its economic growth after almost a decade of recession and very low GDP performance – little over 1 per cent yearly."
Purchase the China AI Report 2020
brought to you by SCMP Research and enjoy a 20% discount (original price US$400). This 60-page all new intelligence report gives you first-hand insights and analysis into the latest industry developments and intelligence about China AI. Get exclusive access to our webinars for continuous learning, and interact with China AI executives in live Q&A. Offer valid until 31 March 2020.
This article appeared in the South China Morning Post print edition as: deal rewrites market rules, europe warns