US lawmakers push Justice Department to investigate China Daily, label the newspaper a foreign agent
Lawmakers say the English-language daily plays 'important role in China's foreign disinformation campaign'
China Daily describes itself as a 'channel for information exchanges between China and the rest of the world'
In the latest sign of mounting US-China tensions, 35 Republican senators and representatives wrote to America's highest law enforcement official demanding that the China Daily newspaper be investigated and labelled a foreign agent.
The sharply worded document addressed to Attorney General William Barr called on the Department of Justice to "clamp down on Chinese propaganda", investigate the media organisation's "important role in China's foreign disinformation campaign" and address its "repeated violations" of a US law requiring that foreign lobbyists register and provide detailed reports on their financial activities.
"China Daily's important role in China's foreign disinformation campaign warrants a full-fledged investigation," said the letter, initiated by Arkansas Republican Senator Tom Cotton and Indiana Republican Congressman Jim Banks and co-signed by seven other Republican senators and 26 representatives.
Calls and emails to the US offices of state-owned China Daily went unanswered. On its website, the newspaper describes itself as a "default choice" with "over 200 million readers" and a "channel for information exchanges between China and the rest of the world".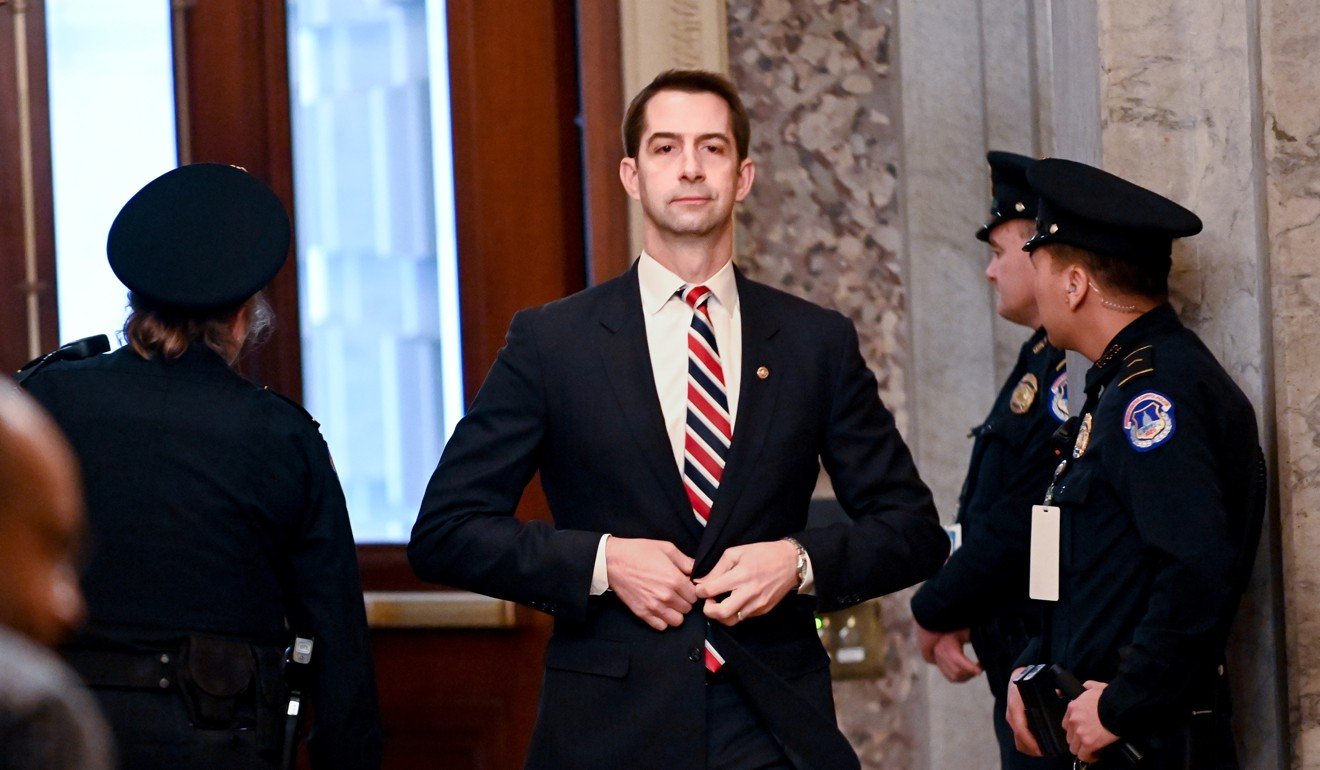 The Chinese embassy in Washington did not immediately respond to a request for comment.
The letter, sent Thursday and released on Friday, said China had poured US$35 million into China Daily since 2017 as part of a multibillion US dollar foreign propaganda campaign over the past decade.
This, it added, presented a "distorted account of Chinese Communist Party policy" and "the party's relationship with the United States to an English-speaking audience" in violation of the Foreign Agents Registration Act (FARA).
China Daily registered under FARA in 1983 but has repeatedly failed to report what it has spent in the US, including money to insert its content and special sections in some 30 independent newspapers that "portray the Chinese Communist Party in a positive light", the letter said.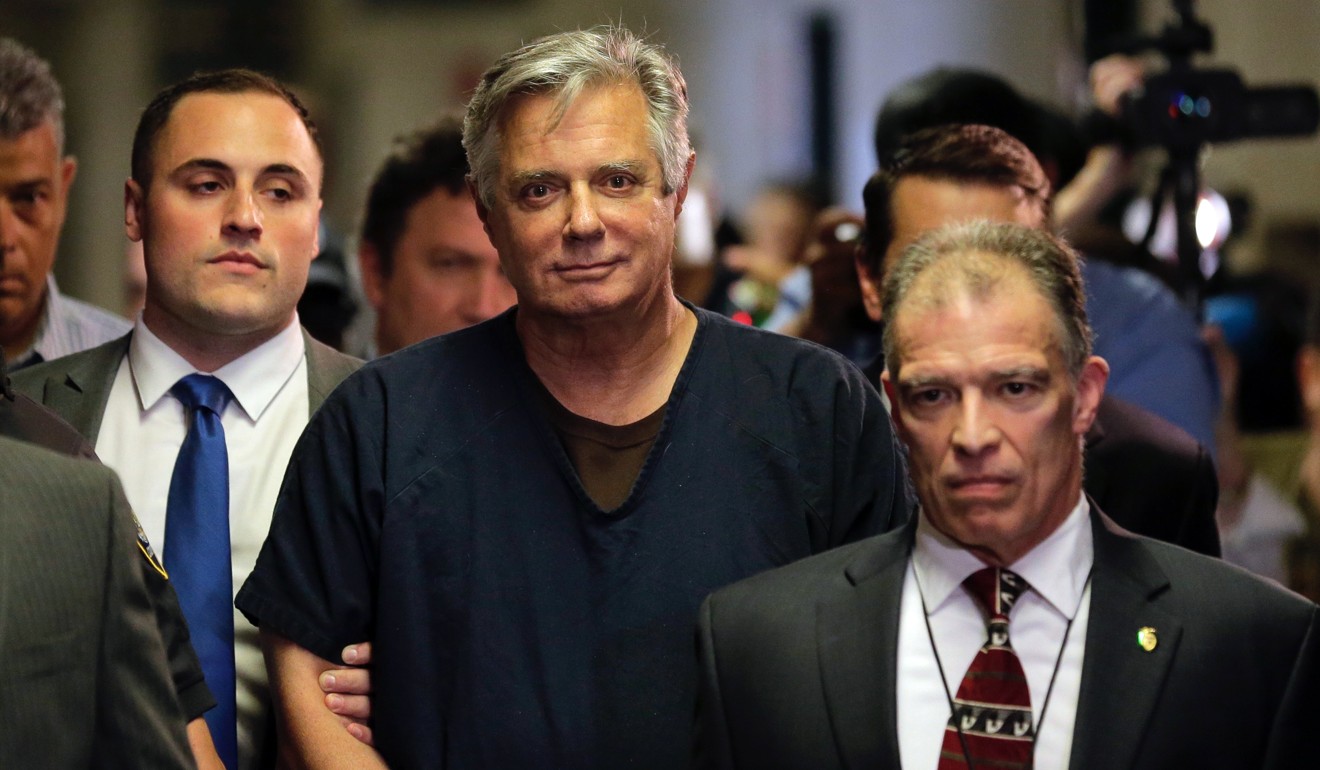 One media watchdog group noted that the letter's authors appeared to be making two distinct points.
"One is compliance with reporting requirements under FARA," said Steven Butler, Asia programme coordinator with the Committee to Protect Journalists. "China Daily has been registered under FARA for many years, voluntarily I presume."
"If they failed to comply with reporting requirements under the act, that's a law enforcement issue, akin to not declaring taxable income," he said.
On the second point, he said: "As for serving as a propaganda arm of the Chinese government, I'm not aware that dishing out propaganda on behalf of a foreign government is a crime."
The letter acknowledges that some of China Daily's articles are harmless, such as those that focus on an initiative by the government to promote fitness.
But others, it said, were of greater concern. These include inserts in the The Washington Post and The Wall Street Journal that "serve as cover for China's atrocities, including its crimes against humanity against Uygurs in the Xinjiang region and its support for the crackdown in Hong Kong".
Beijing's mass detention and re-education of Muslims in China's far western autonomous region of Xinjiang have been condemned by many Western countries and advocacy groups including Human Rights Watch.
Last month, the US Congressional-Executive Commission on China charged that Beijing may be committing crimes against humanity with the incarceration of more than 1 million people in Xinjiang.
"China's massive financial commitment speaks to the seriousness of their effort to sway foreign sentiment," the letter said. "Propaganda that seeks to obfuscate communist atrocities deserves to be counteracted."
Traditionally, penalties for violating FARA – passed in 1938 to counter Nazi propaganda – have been rare because it as originally written it required proof that someone acted "wilfully", a difficult legal bar. Between 1966 and 2015, the Justice Department only brought seven criminal FARA cases with just three convictions.
But the law has been rewritten to make it tougher. Last year, Paul Manafort, who served as campaign manager for President Donald Trump leading up to his 2016 election, pleaded guilty for failing to register under FARA as a lobbyist for Ukraine.
The media has become one more battleground between the United States and China, joining trade, technology, defence and education, among others. In February 2019 the US arm of China's state broadcaster CGTN America registered under FARA. Then in June it was denied passes to cover Capitol Hill under FARA's ramped up use of FARA.
A memo leaked to BuzzFeed in 2019 said CGTN decided to register under FARA "in the spirit of cooperation".
Concerns about the national security implications of Chinese organisations operating in the US gathered momentum after lawmakers called in 2017 for greater scrutiny of Chinese investments in the US. That has since led to stricter vetting over foreign acquisitions by the inter-agency Committee on Foreign Investment in the United States.
This week's letter cited this summer's boycott of the National Basketball Association after one of the team's managers voiced support for Hong Kong in a tweet that "show the lengths China will go to protect its international image".
The letter said FARA regulations gave it the tools to "fight pernicious foreign influence" and that "the DOJ should use them to clamp down on Chinese propaganda".
The letter ended by calling on the Justice Department to mount an investigation into the extent of China Daily's FARA violations, produce a report, schedule a briefing for Congress and recommend actions for Congress to take.
"General Secretary Xi Jinping is unquestionably committed to shifting foreign perceptions of the Chinese Communist Party," the letter said.
"And China's financial commitment to foreign propaganda outlets is the proof in the pudding."
Purchase the China AI Report 2020
brought to you by SCMP Research and enjoy a 20% discount (original price US$400). This 60-page all new intelligence report gives you first-hand insights and analysis into the latest industry developments and intelligence about China AI. Get exclusive access to our webinars for continuous learning, and interact with China AI executives in live Q&A. Offer valid until 31 March 2020.