Africa
Get more with myNEWS
A personalised news feed of stories that matter to you
Learn more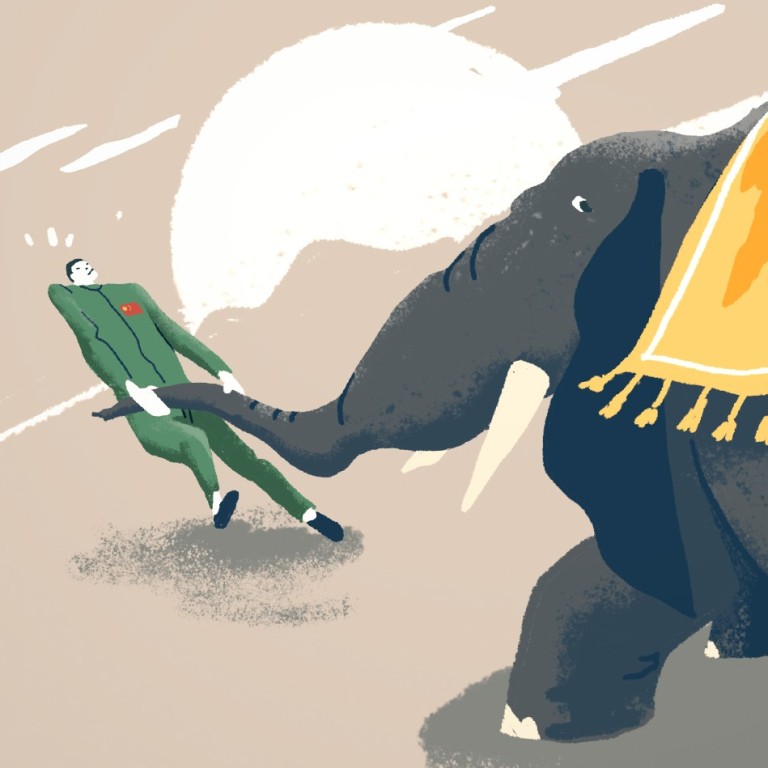 Is latest US drive to counter China's influence in Africa too little, too late?
Secretary of State Mike Pompeo paid his first visit to Africa after almost two years in office and warned about 'authoritarian regimes with empty promises'
But attempts to boost business may be no match for China's extensive investments and perceptions that the continent is an 'afterthought' for Trump's White House
US Secretary of State Mike Pompeo's visit to Africa last week marked a new drive by the Trump administration to counter China's growing influence in the continent.
Last week he visited Senegal, Angola and Ethiopia, three countries where Beijing has pumped billions of dollars into infrastructure projects, and used the trip to make a thinly veiled attack on China in an effort to promote the US and its companies as a better alternative.
But the visit was Pompeo's first to Africa since taking on the role almost two years ago, and some observers questioned whether it was too little too late to counter Beijing's much deeper levels of engagement.
On Wednesday in a speech in the Ethiopian capital Addis Ababa, he warned African nations to be "wary of authoritarian regimes with empty promises".
He said they "breed corruption, dependency, they don't hire the local people, they don't train, they don't lead them".
In contrast, he said, the United States stands for local jobs, environmental responsibility, honest business practices, high-quality work, and mutual prosperity.
It is a narrative common with Washington officials who have accused Beijing of engaging in "debt-trap" diplomacy by burdening poor African countries with loans they will struggle to repay.
Jordan Link, China policy analyst at the Centre for American Progress, a public policy research and advocacy organisation, said Pompeo had taken tacit shots at China in some of his speeches.
In Angola, the secretary of state told his hosts: "We don't impose debt burdens that nations can't resolve. You suggested somehow this was different than the Chinese model. I'll leave others to make that analysis, but I can tell you how America operates.
"When we come, we hire Angolans. When we come to Angola, we show up with money that will benefit the Angolan people."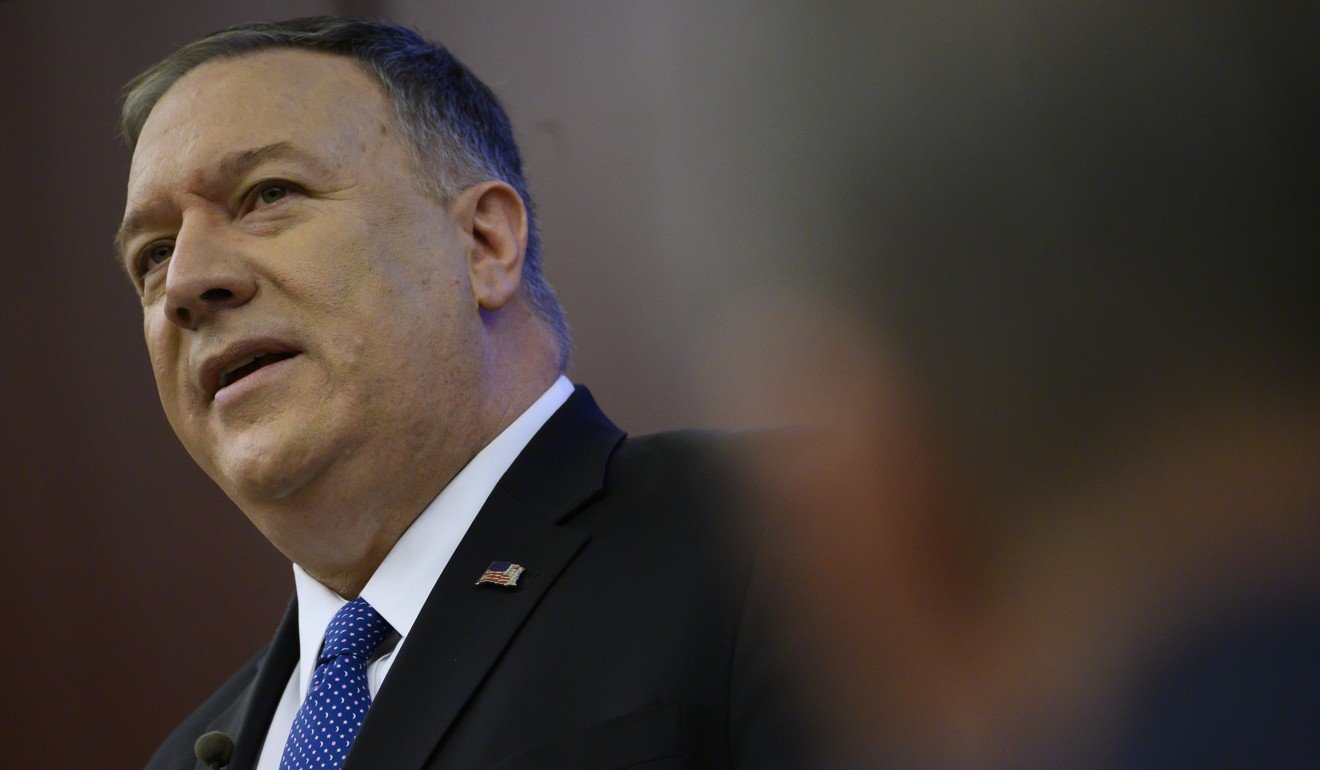 But Link said: "He argued that American companies hire local Angolans while implicitly criticising China for importing its workers and not creating local jobs. This is false."
Link cited research by Professor Carlos Oya from the School of African and Oriental Studies in London, which suggested 71 per cent of workers in Chinese construction and manufacturing projects are locals.
However, Link also argued that African countries do not want to have to choose between the US and China, a point made recently by Kenya's President Uhuru Kenyatta.
In a recent address to the Washington think tank the Atlantic Council, he said there was no desire for a return to the Cold War era, when countries were forced to take sides, and the continent did not wish to become a proxy battleground between the two major powers.
"I have noticed in the conversation in Western countries and their counterparts in Asia and the Middle East a return to competition over Africa," Kenyatta said.
"In some cases, weaponising divisions, pursuing proxy actions, and behaving like Africa is for the taking. It is not."
The Donald Trump administration's main focus on the continent has been the Prosper Africa initiative, which is intended to help American companies find raw materials and markets in Africa.
The initiative was announced in 2018 and is intended to offer an alternative to Beijing's Belt and Road Initiative, which seeks to open up trading routes by sea and land with Southeast and Central Asia, the Middle East and Africa.
Link said that exports from the US to Africa had risen from about US$22 billion in 2017 to US$26.6 billion last year, so "it doesn't appear that Prosper Africa has had much of any impact".
China is Africa's largest trading partner, having surpassed the US in 2009, and the total value of trade reached US$208 billion last year, according to figures from China's Ministry of Commerce.
By contrast US trade with Africa was worth almost US$41 billion in 2018, according to the Office of the US Trade Representative.
Beijing is also the continent's largest bilateral lender, funding projects such as motorways, ports, dams and railways under its Belt and Road Initiative.
This lending topped US$143 billion between 2000 and 2017, according to figures from the China Africa Research Initiative at the Johns Hopkins School of Advanced International Studies.
However, the US remains the continent's largest aid provider, donating US$8.5 billion to sub-Sahran Africa in 2018, according to USAID.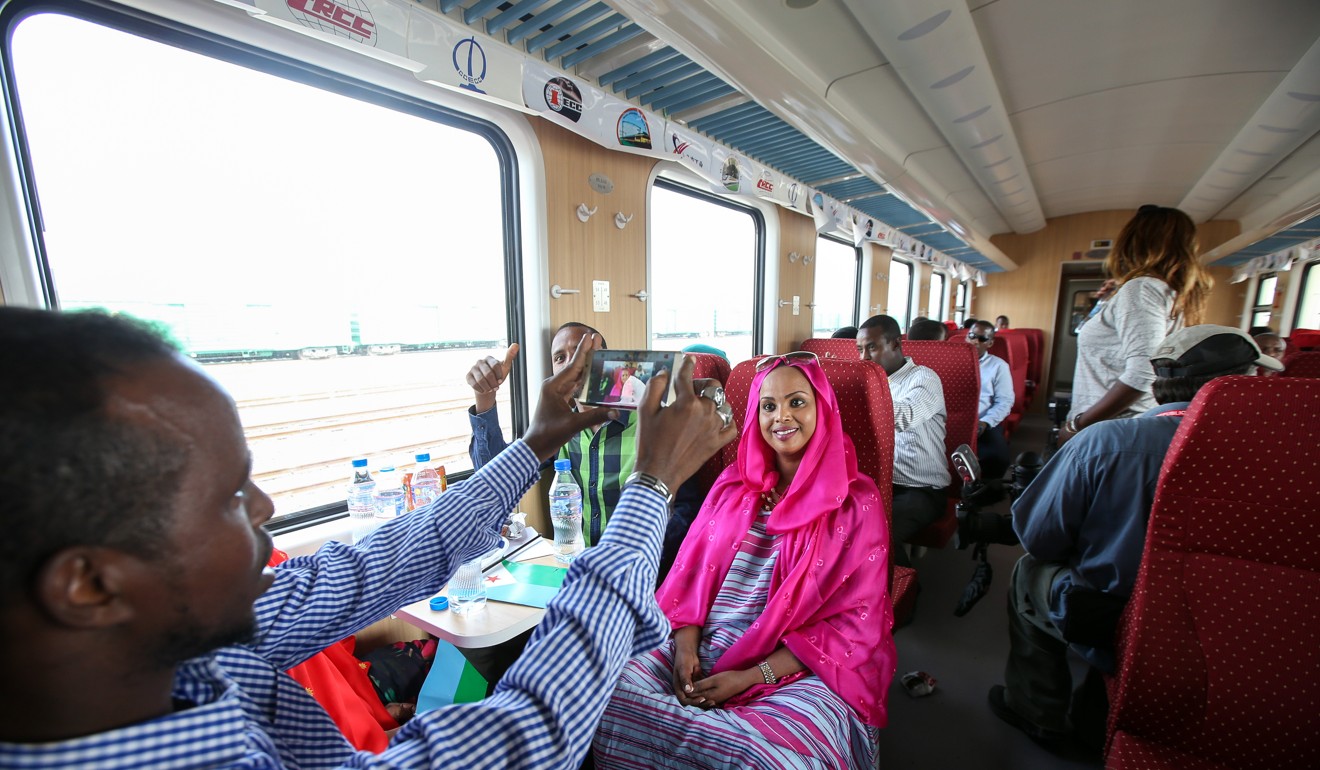 David Shinn, an American diplomat and adjunct professor at George Washington University's Elliott School of International ­Affairs, said US aid to Africa was significantly higher than China – and that most of it comes in the form of grants, not loans.
But, he said, "China provides far more loan money to Africa for infrastructure projects than does the United States, and many African countries appear to prefer this kind of financing."
Pompeo did not offer any major new investment or aid during his visit to Africa last week, instead focusing on efforts to promote trade in the three countries, where China is already a major investor.
In Senegal, he witnessed the signing of an agreement for the US engineering form Bechtel to build a road linking the capital Dakar to the St Louis in the northwest of the country.
In Angola, he promoted efforts by Chevron and other US firms to explore offshore natural gas fields, "bringing jobs and economic growth right along with them" while in Ethiopia Coca-Cola is planning to invest US$300 million to expand its presence, including new production plants.
The US has also tried to counter Chinese influence in other parts of the continent. For example, in Kenya the Chinese-built rail line linking Nairobi and the coastal city of Mombasa, prompted the US to agree a US$3 billion deal with the Kenyan government to build a road link between the two cities.
The project, to be built by Bechtel, is seen as an effort to counter Chinese firms' grip on major infrastructure projects in the region. But despite the deal being signed when Kenyatta visited the White House in 2018, work on the link is yet to start.
Previous US efforts to counter Chinese influence – which date back to the anti-colonial struggles of the Cold War era – have not always had the desired effect.
In the 1970s, Beijing agreed to fund the US$500 million Tanzania-Zambia Railway – at the time the most ambitious and expensive project it had undertaken.
Washington had declined to fund the line, which would link the Zambian copper mines of Kapiri Mposhi with Dar es Salaam on the Indian Ocean, saying it did not make business sense – but offered to build a road link in the belief it would be quicker and more efficient.
Gregg Brazinsky, a professor of history and international affairs at George Washington University, noted in a 2017 book that neither country had enough trucks to transport copper along the route for export, and the US road ended up supporting rather than countering China's efforts.
"Ironically, because the road was completed before the railway, it was often used as an avenue for transporting needed materials for building the railroad tracks. Thus, it ended up facilitating rather than trumping Chinese Communist efforts" he wrote in Winning the Third World, Sino-American Rivalry During the Cold War.
US diplomatic efforts may also be undermined by Trump's own actions.
He said more recent visa restrictions on Nigerian, Tanzanian, Eritrean and Sudanese nationals were also seen as baffling at best – Chan said there was no major terrorist threat –and discriminatory and badly thought-out at worst.
Link, from the Centre for American Progress, said it appeared that was no clear US strategy for improving relations, and recent news that the Pentagon was looking to reduce its troop presence in areas such as the Sahel had raised further questions about America's commitment to the continent.
He also noted that it had taken Pompeo almost two years to pay his first visit to the continent, while China – which every year makes sure that the foreign minister's first overseas trip is to Africa – places a much higher premium on building relations.
"There is a clear disparity in perceived importance here," he said.
Chan made a similar point, saying: "Pompeo comes at the very end, in the last year of the Trump term. It seems an afterthought."
Seifudein Adem, professor of global studies at Doshisha University in Japan, said it was arguable that the US does not have a coherent policy for Africa as a whole.
"It may have policies for clusters of African countries or issue areas," he said. "China's policy toward Africa seems more coherent, long-term and forward-looking."
Purchase the China AI Report 2020 brought to you by SCMP Research and enjoy a 20% discount (original price US$400). This 60-page all new intelligence report gives you first-hand insights and analysis into the latest industry developments and intelligence about China AI. Get exclusive access to our webinars for continuous learning, and interact with China AI executives in live Q&A. Offer valid until 31 March 2020.