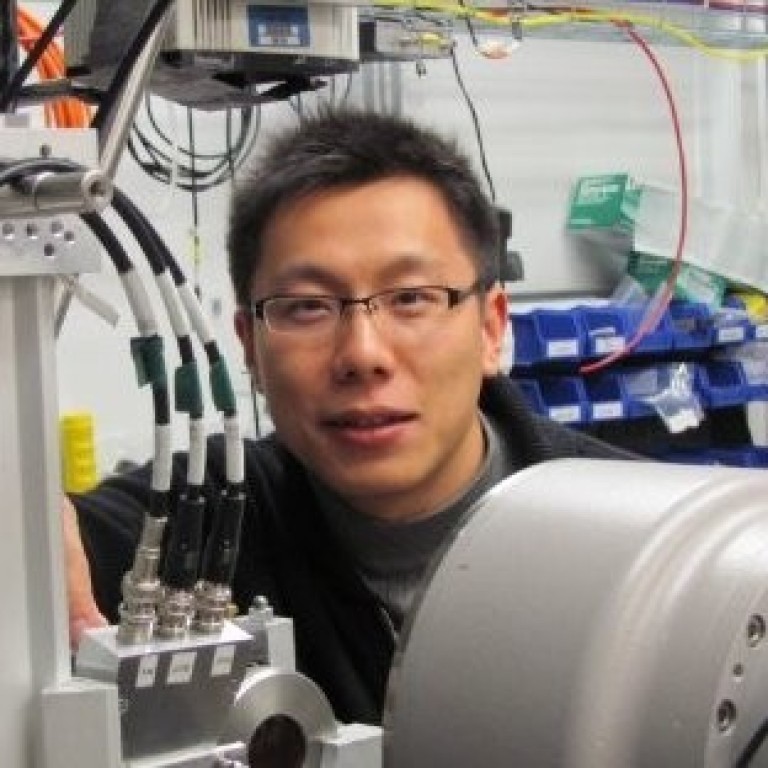 Chinese scientist Hongjin Tan gets two-year prison sentence for stealing trade secrets from US energy company
Hongjin Tan, who worked on the research and development of next-generation battery technologies for Phillips 66, had pleaded guilty
US Justice Department also said a University of Tennessee engineering teacher has been charged with concealing his China ties while receiving NASA funding
A Chinese scientist has been sentenced to two years in prison for stealing trade secrets said to be worth US$1 billion from the American petroleum company where he worked.
The announcement on Thursday by the US Justice Department is the latest chapter in a string of prosecutions against engineers and scientists linked to Beijing. This comes as US-China tensions mount and Washington adopts a "whole-of-society" approach in countering Beijing's acquisition of US technology.
Chinese national Hongjin Tan, 36, pleaded guilty in November and admitted to copying and downloading proprietary material without his employer's permission.
In addition to his sentence, Tan was ordered to pay US$150,000 to his former employer, energy company Phillips 66. Federal Judge Gregory Frizzell also ordered Tan to spend three years in "supervised release" – a period of heightened oversight by a parole officer – after he gets out of prison.
"Unscrupulous individuals like Hongjin Tan seek to steal American trade secrets to take home to China so they can replicate our technology," US Attorney Trent Shores said in a statement. "United States Attorneys from coast stand ready to combat China's economic aggression that criminally threatens American industry."
According to the Justice Department, Tan worked for Phillips 66 in Bartlesville, Oklahoma, as an associate scientist on next-generation battery technologies from June 2017 until December 2018. Battery storage advances are a key goal under Beijing's "Made In China 2025" blueprint aimed at fast-tracking its economy, with applications for electric vehicles, alternate energy generation and other green technologies.
Tan copied "hundreds of files" filled with proprietary information onto a thumb drive on December 11, 2018, according to the plea agreement. The next day he resigned and was escorted from the building. But he reportedly returned a few hours later with the thumb drive, saying he had forgotten to give it back.
Closer examination found unallocated space on the drive indicating that five documents had been deleted, the affidavit said, adding that FBI investigators subsequently found an external hard drive at his house with the five files.
Tan's lawyer did not immediately respond to a request for comment. Phillips 66 said it would not comment on legal matters.
Phillips 66 and the Justice Department did not detail how they arrived at the US$1 billion valuation for the copied files. But the energy company reportedly told the FBI in 2018 it had earned an estimated US$1.4 billion to US$1.8 billion from the unspecified technology.
The Justice Department offered no evidence that Tan transmitted trade secrets to China but suggested that he intended to.
The FBI said it found an employment contract in Tan's laptop from a Chinese company that is producing lithium ion battery materials.
According to an affidavit, Phillips 66 called the FBI in December 2018 to report the trade-secrets theft. Around the same time, Tan told a former colleague he was going back to China, the affidavit said. He was arrested on December 20, 2018.
"This investigation and prosecution uncovered another instance of China's persistent attempts to steal American intellectual property," John Demers, assistant attorney general for national security, said in a statement. "The Department of Justice will continue to confront this type of illicit behavior to safeguard American industry and protect American jobs."
As part of a "China Initiative" it introduced in 2018, the Justice Department has prosecuted several scientists of Chinese descent and a few non-Asian scientists linked to Beijing on charges of reporting violations, illegal copying and travel expenses, a lower bar than proving industrial espionage.
Also on Thursday, the Justice Department said Anming Hu, an associate professor of engineering at the University of Tennessee, Knoxville, had been arrested and indicted on three counts of wire fraud and three counts of making false statements.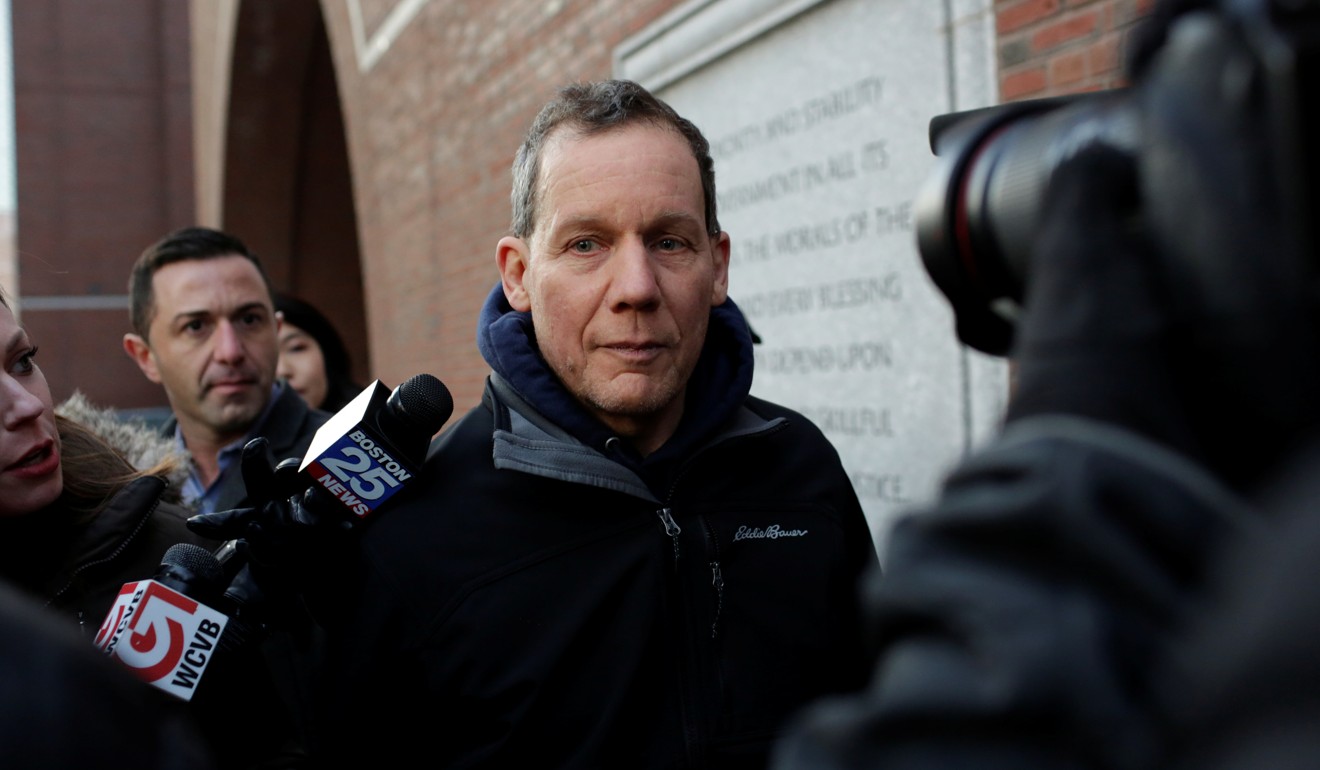 The indictment charged Hu with defrauding the National Aeronautics and Space Administration when he concealed his ties to the Beijing University of Technology while receiving NASA funding, a violation of US law. Hu faces up to 20 years in federal prison and a fine up to US$250,000 on each of the wire fraud counts and up to five years in prison on each of the false statement counts.
In January, the scientific community was rocked when the chairman of the Harvard chemistry department, Charles Lieber, was arrested for allegedly failing to report his participation in Beijing's Thousand Talents Plan. Lieber,
released after putting up US$1 million in bail
, has not yet entered a plea.
The Thousand Talents program, which was launched in 2008, aims to recruit foreign expertise in targeted scientific areas. Lieber is an expert in nano technology, a field also closely linked to advanced battery development.
Also in January, a former scientist at the Los Alamos National Laboratory in New Mexico pleaded guilty to making a false statement to the US government. And the Moffitt Cancer Centre in Tampa, Florida, recently reported that six of its employees, including the chief executive, resigned over failing to disclose their connection to the Chinese talent programme.
Science and academic organisations, including the Federation of American Scientists and the American Association of Universities, acknowledge the growing threat of Chinese scientific and industrial espionage.
But they also warn that heavy-handed investigations and overzealous prosecution risk chilling legitimate scientific collaboration and undermining the US competitiveness that the Trump administration seeks to safeguard.
Purchase the China AI Report 2020 brought to you by SCMP Research and enjoy a 20% discount (original price US$400). This 60-page all new intelligence report gives you first-hand insights and analysis into the latest industry developments and intelligence about China AI. Get exclusive access to our webinars for continuous learning, and interact with China AI executives in live Q&A. Offer valid until 31 March 2020.