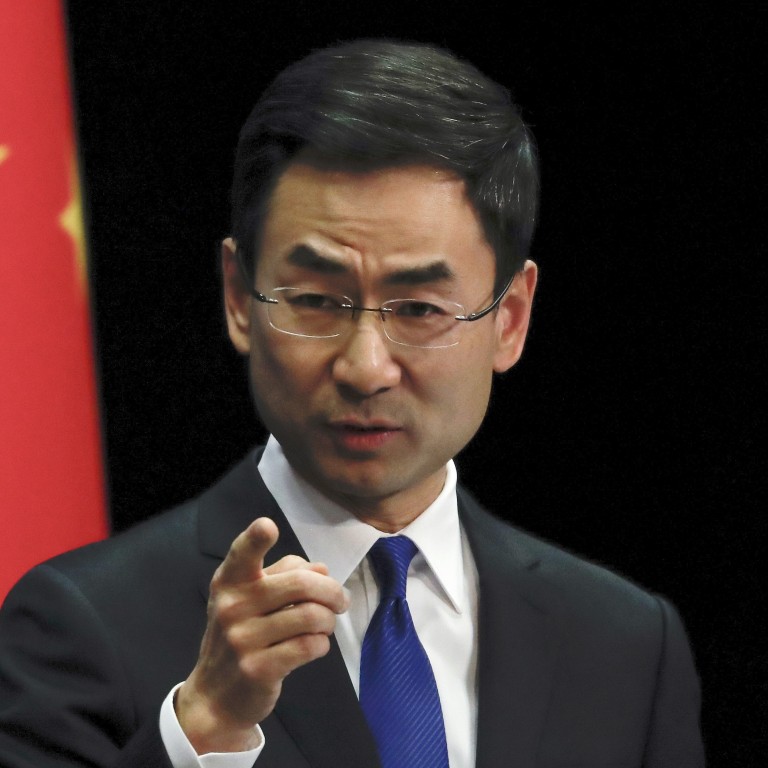 Beijing revokes work permits for Chinese assistants working for US media organisations
Employees of The New York Times and The Wall Street Journal in China have licences pulled by Beijing Service Bureau for Diplomatic Missions, sources say
Move is latest in a tit-for-tat diplomatic dispute between the US and China over journalists
Beijing has upped the ante in its diplomatic row with the
United States
by revoking the licences of Chinese citizens working as researchers and assistants at US media organisations in the country.
Asked about revoking the permits, foreign ministry spokesman Geng Shuang said on Thursday that the relevant authorities would manage Chinese nationals working for foreign media "in accordance with laws and regulations". He did not elaborate.
The move came after Beijing announced the expulsion of American journalists from three major US newspapers, in an intensifying diplomatic dispute between the countries.
Sources familiar with the matter said that two Chinese news assistants at The New York Times and one at The Wall Street Journal were told by the Beijing Service Bureau for Diplomatic Missions on Wednesday that their work permits had been revoked. The permit of a fourth Chinese news assistant, at US broadcaster Voice of America, was also revoked on Wednesday, a source said.
The bureau, which is affiliated to the foreign ministry, did not immediately respond to a faxed request for comment and did not answer calls to its landlines.
While Chinese nationals are not allowed to work as reporters for foreign media organisations, they can work as researchers, and as Chinese-language assistants and secretaries, subject to being granted the relevant paperwork by the bureau.
Although much of their work is akin to that of a reporter, they are seldom given bylines on stories because of the political sensitivity of the issue and tend to face greater scrutiny from the authorities.
The targeting of Chinese news assistants is Beijing's latest move in an escalating conflict between China and the US.
On Tuesday, the foreign ministry said it was revoking the press credentials of American journalists from The New York Times, The Wall Street Journal and The Washington Post, ordering them to return their media passes within 10 days and effectively expelling them from the country. It also said it would require the three papers, along with Voice of America and Time magazine, to declare information about their staff and operations in China, and would take "reciprocal measures" on visas, administrative review, and reporting for American journalists in the country.
That move came after Washington designated five Chinese state-run media outlets as "foreign missions" of Beijing, and placed restrictions on the number of Chinese nationals they could employ in the US.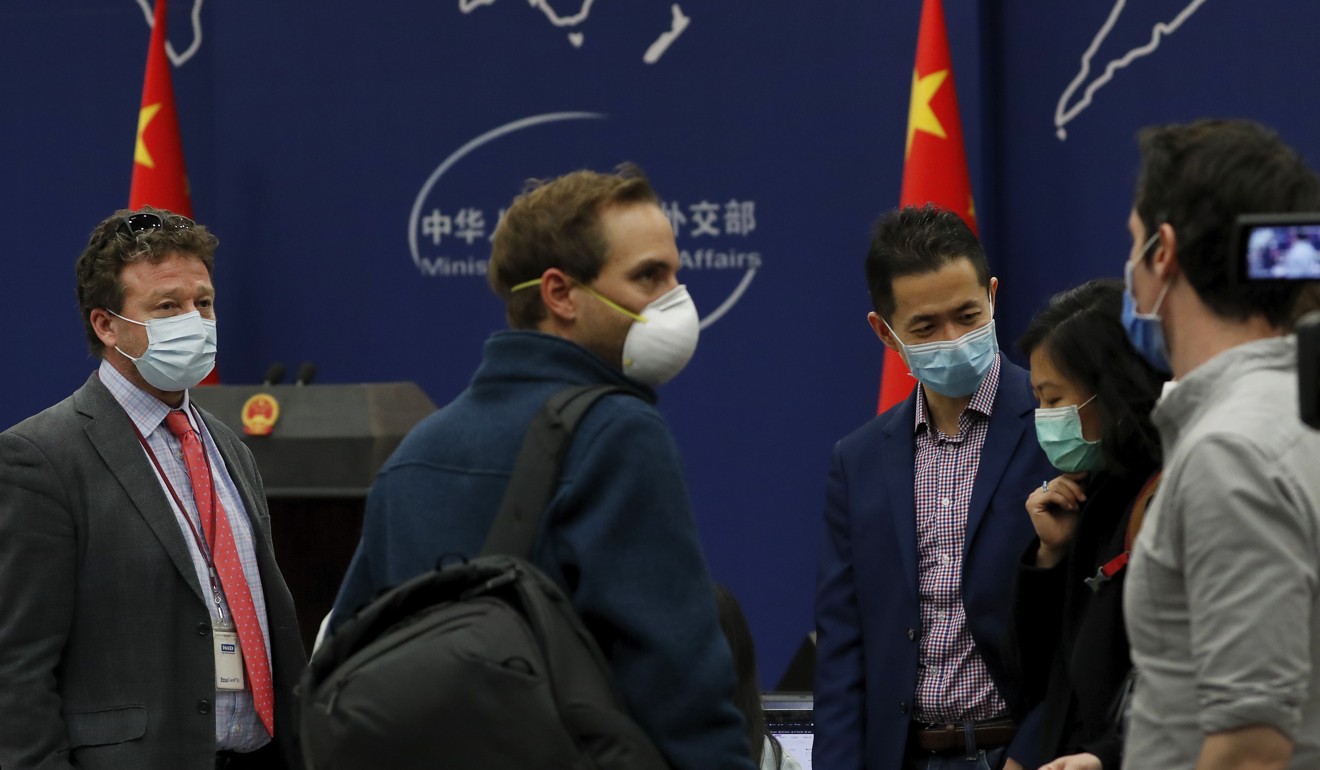 Last month, Beijing revoked the press credentials of three other Wall Street Journal reporters over one of its headlines – "China is the real sick man of Asia" – which it said was racist.
The New York Times and The Wall Street Journal did not respond to requests for comment about the status of their Chinese news researchers. Voice of America declined to comment on its Chinese news assistants, but referred the Post to its statement condemning Beijing's move against American journalists in China as an "effort to restrict a free press and the flow of information in China".
"What's happening to the American journalists is a shame but what's happening to our Chinese colleagues is much more distressing and typical of this [Chinese President] Xi [Jinping] administration," said an American correspondent in China, who declined to be named.
"They're bullying the weak, the unprotected and their own people. They're forcing them to resign and then forcing them to be silent about it to save face."
Another US reporter based in China, who is set to be forced out of the country as a result of Beijing's measures, said there were concerns that the Chinese news assistants, who were integral to foreign media operations, would face a "far more difficult operating environment".
"In my experience, these [news assistants] are some of the brightest and best in China, very often very patriotic people who are there to make sure that we do an honest story," he said.
"There's no point for foreign reporters to be here in the first place, except that the country doesn't have a free media, so the foreign reporters have some kind of exalted position."
Beijing's latest move would not make the international media coverage of China "any friendlier", he said, and would not mean that the international audience – including readers in China, as well as government policymakers in Beijing and Washington – would be any better informed.
Additional reporting by Echo Xie
Purchase the China AI Report 2020 brought to you by SCMP Research and enjoy a 20% discount (original price US$400). This 60-page all new intelligence report gives you first-hand insights and analysis into the latest industry developments and intelligence about China AI. Get exclusive access to our webinars for continuous learning, and interact with China AI executives in live Q&A. Offer valid until 31 March 2020.
This article appeared in the South China Morning Post print edition as: Beijing pulls permits of staff in u.s. media