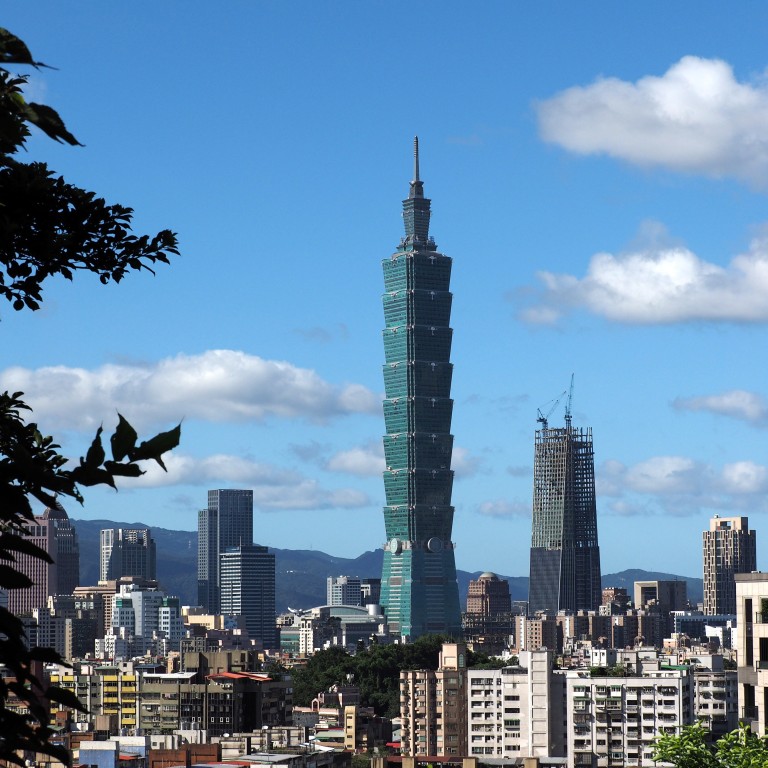 Donald Trump signs TAIPEI Act to support Taiwan's international relations
Law aims to strengthen Taiwan's alliances around the world amid increased Chinese pressure
Addresses clash over Taiwan's exclusion from World Health Organisation meetings
President Donald Trump signed the TAIPEI Act, a bill expressing Washington's support for Taiwan in strengthening its relationships with countries around the world.
The legislation, formally titled the Taiwan Allies International Protection and Enhancement Initiative (TAIPEI) Act, was passed unanimously by the House of Representatives on March 4. The Senate bill, which was approved unanimously in October, then had to be reconciled with the House's version before going to Trump to be signed into law.
The act – written by Senator Cory Gardner, Republican of Colorado, and Senator Chris Coons, Democrat of Delaware – says the US should support Taiwan in strengthening its alliances around the world amid increased Chinese pressure and what Coons called "bullying tactics" by Beijing.
"The United States should use every tool to support Taiwan's standing on the international stage," Gardner said in a joint announcement with Coons. "This bipartisan legislation demands a whole-of-government approach to ramp up our support for Taiwan, and will send a strong message to nations that there will be consequences for supporting Chinese actions that undermine Taiwan."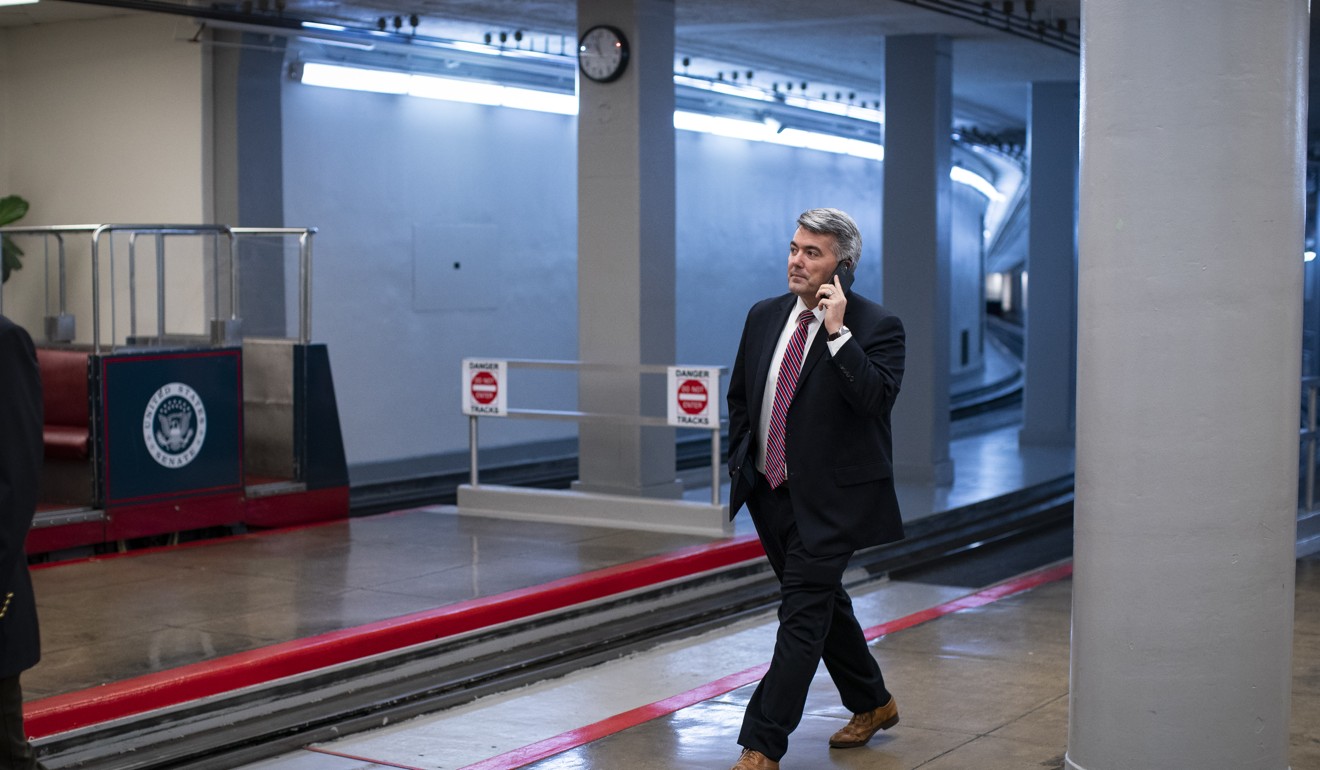 "I'm pleased the President signed this bill into law," said Coons. "The TAIPEI Act sends a clear message that the United States stands with Taiwan's free-market democracy. I look forward to finding additional ways to support the positive role Taiwan plays in international affairs."
Under the bill, the US will consider reducing its economic, security and diplomatic engagement with nations that take significant actions to undermine Taiwan.
Beijing has criticised such moves by US lawmakers as attempts to interfere in China's domestic affairs. Foreign Ministry spokesman Zhao Lijian has called the TAIPEI Act a "severe violation of the one-China principle".
Taiwan currently maintains full diplomatic relations with 15 nations. Since 2016, when Taiwan's pro-democracy president Tsai Ing-wen came to power, eight countries have severed diplomatic relations with Taipei in favor of Beijing, which Tsai described as "part of a series of diplomatic and military acts of coercion" by China.
After being re-elected in January by a historic landslide, Tsai told the world that China must face the reality of Taiwan's independence and that Taiwan deserved the mainland's respect. "We have a separate identity and we're a country of our own," she said in an interview with the BBC.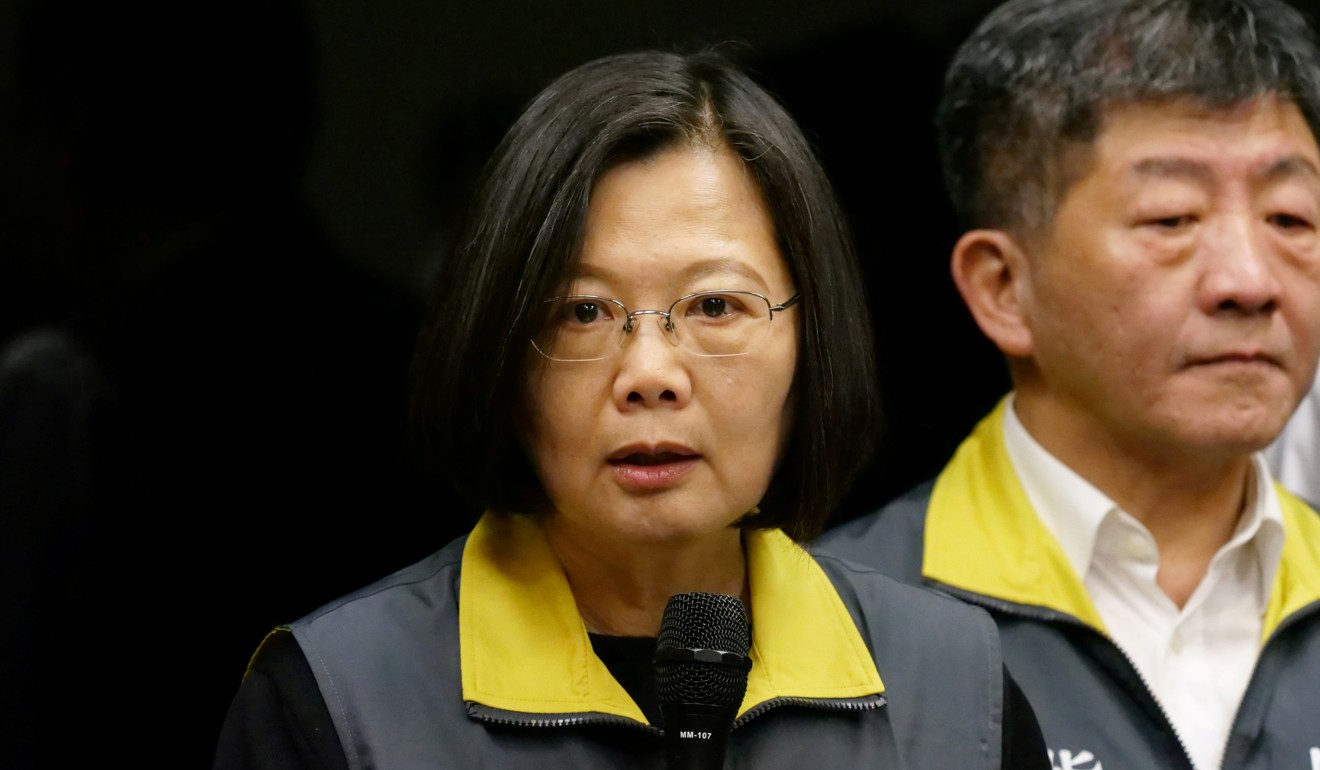 According to the bill, the US should advocate for Taiwan's membership in all international organisations in which statehood is not a requirement and says Taiwan should be granted observer status in other appropriate international organisations.
"Today and on all days, Congress continues to send a message to the world that America stands with Taiwan. … We [must] ensure that Taiwan has a seat at the international decision-making table, including at the United Nations," House Speaker Nancy Pelosi said when her chamber passed the bill.
Taiwan had been an observer at the World Health Organisation (WHO) under the name "Chinese Taipei" since 2009 when the cross-Taiwan Strait relations were improved under the Ma Ying-jeou administration. However, the status was revoked after Tsai's election in 2016.
Amid the global health threat of Covid-19, the disease caused by the coronavirus that started in the central Chinese city of Wuhan, the US and China have clashed over Taiwan's exclusion from WHO meetings. Taiwanese experts did manage to attend a WHO meeting in mid-February, without giving their nationalities.
In addition to the support from the United States, Japanese Prime Minister Shinzo Abe and Canadian Prime Minister Justin Trudeau have expressed their support for Taiwan's involvement as a WHO observer.
In January, the US House voted overwhelmingly to approve a bill in support of human rights and environmental protection in Tibet, a measure that awaits a vote in the Senate.
Measures calling for strong US sanctions against Chinese officials over the mass internment of Uygurs and other ethnic Muslim minority groups in Xinjiang have been passed by both chambers and await reconciliation. And in late November, lawmakers in both chambers overwhelmingly approved a bill, which is now law, in support of Hong Kong's pro-democracy movement.
Purchase the China AI Report 2020 brought to you by SCMP Research and enjoy a 20% discount (original price US$400). This 60-page all new intelligence report gives you first-hand insights and analysis into the latest industry developments and intelligence about China AI. Get exclusive access to our webinars for continuous learning, and interact with China AI executives in live Q&A. Offer valid until 31 March 2020.