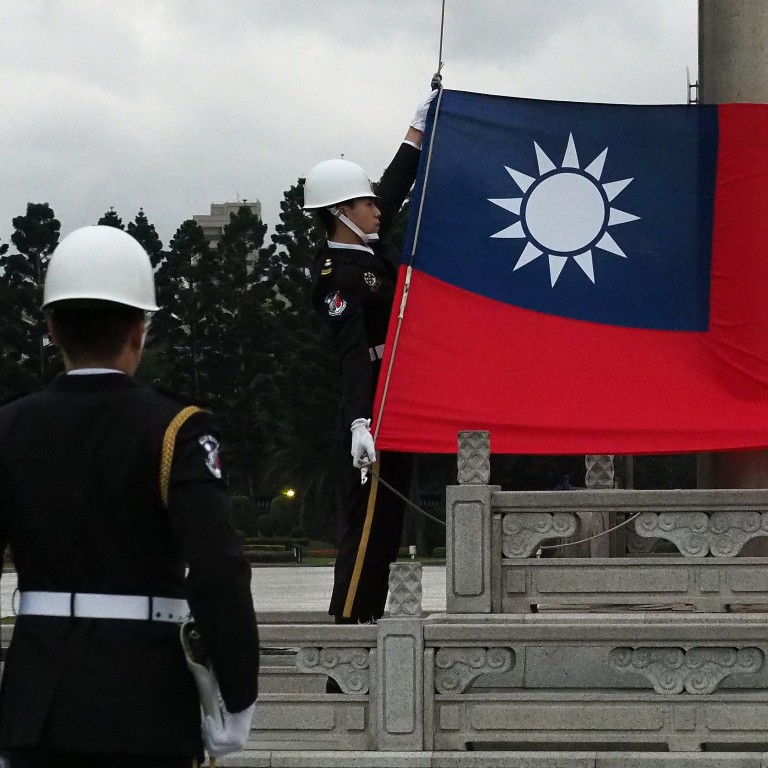 China describes signing of Taipei Act by Donald Trump as an act of hegemony
Legislation 'blatantly obstructs other sovereignties from developing legitimate diplomatic relations with China', foreign ministry says
US president's decision could damage efforts by Beijing and Washington to work together in the fight against Covid-19, observers say
Beijing has condemned
US President Donald Trump
's decision to sign into law an act designed to bolster Taiwan's diplomatic standing in the world, describing it as an act of hegemony.
"China expresses its strong indignation and firmly opposes the bill," foreign ministry spokesman Geng Shuang told a press conference on Friday.
The legislation, he said, "blatantly obstructs other sovereignties from developing legitimate diplomatic relations with China, which is an act of hegemony" adding that it also "seriously violated the one-China principle … [and] brutally interferes in Chinese domestic affairs".
The legislation aims to discourage Taiwan's diplomatic allies from cutting ties with the island due to pressure from Beijing. It also requires the US to supplement its own diplomatic presence in countries that support Taiwan and reduce its diplomatic footprint if they side with Beijing.
The bill was written by Republican senator for Colorado Cory Gardner and Democrat senator for Delaware Chris Coons, who said the US should support Taiwan in strengthening its alliances around the world amid increased pressure and "bullying tactics" from Beijing.
It was passed unanimously by the House of Representatives on March 4 after being reconciled with the Senate's version that was approved in October.
Taiwan's foreign ministry welcomed the legislation, thanking the United States for its support for the island's "diplomatic space" and right to participate in world affairs.
Observers said that while the new act would benefit Taipei on the world stage, it would also be detrimental to its relationship with Beijing, and could be damaging to the commitments made between Xi and Trump to work together to fight Covid-19.
"Given it has been suppressed by Beijing in recent years, the new act will help Taiwan to gain more support from the international community," said Zheng Zhengqing, an expert on Taiwan affairs at Tsinghua University in Beijing.
He said that Xi believed Taipei's international role should be decided by Beijing, not Washington.
"What Trump has done comes from the opposite direction … and could hinder engagement and cooperation between [mainland] China and the US amid the coronavirus outbreak and make matters worse," he said.
Zhu Songling, a professor at the Institute of Taiwan Studies at Beijing Union University, said the Taipei Act had crossed a red line for Beijing and would bring further uncertainty to China-US relations, as well as relations across the Taiwan Strait.
Taipei-based political and military commentator Chi Le-yi said that while the new legislation was significant, it remained to be seen how it would affect Taiwan's global standing or the stability of the Taiwan Strait amid the ongoing strategic gamesmanship between mainland China and the US.
"The bill itself is very meaningful, it has turned the US's concerns about Taiwan issue into a legal issue," he said.
"But its impact will depend on how it is implemented by America's executive units."
Additional reporting by Reuters
This article appeared in the South China Morning Post print edition as: Beijing hits out at U.S. signing of Taipei act