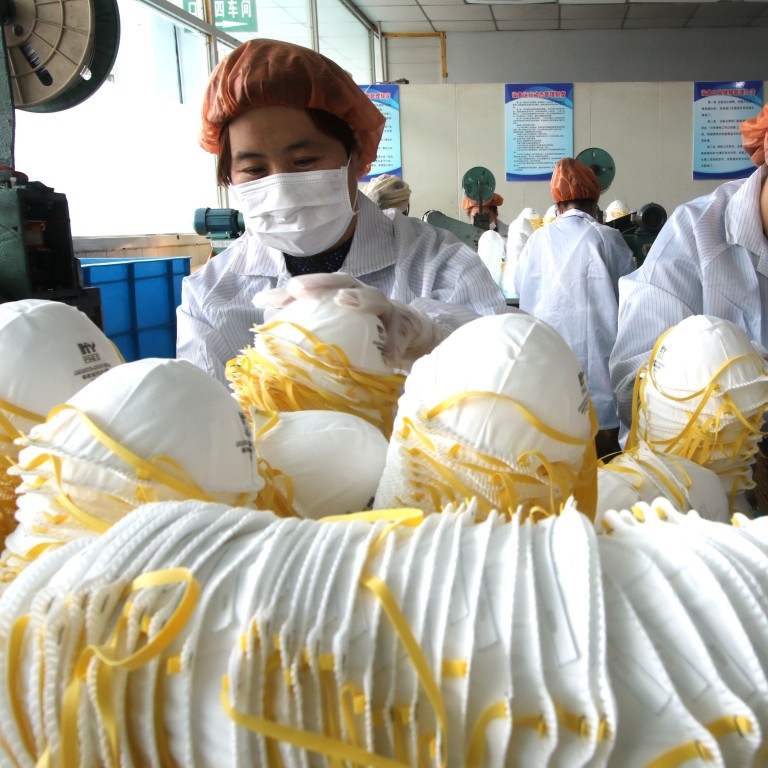 Coronavirus: don't politicise medical supply problems, China says
Call comes as the Netherlands launches inquiry after recall of 600,000 face masks
Chinese ambassador rejects concerns China has a political agenda alongside medical support
China has urged countries not to "politicise" concerns about the quality of medical supplies after some countries in Europe reported defective products sourced from China.
Chinese foreign ministry spokeswoman Hua Chunying said on Monday that an objective approach was needed to solve the problems.
Hua said that for example in Slovakia, officials had raised concerns about the reliability of Covid-19 test kits bought from China but medical workers had been using the kits incorrectly, leading to inaccurate results.
She added that in the initial stages of China's fight against the coronavirus epidemic, countries had sent some relief supplies that did not meet Chinese standards.
"At that time we chose to trust and respect the goodwill of the other countries," she said.
Hua's comments follow reports in the Netherlands that an investigation was under way into
reportedly defective masks
imported from China.
Dutch officials recalled more than 600,000 face masks which were found to be unsuitable for intensive care medical staff.
Xu Hong, China's ambassador to the Netherlands, said he had spoken by telephone with the Dutch Minister for Medical Care and Sport Martin, van Rijn, on Sunday about the issues and said "if necessary" China would help the Dutch investigation into the quality of the masks.
According to the Dutch Ministry of Health, Welfare and Sport, the masks did not fit well and the filters did not function properly. It was not immediately clear whether the batch in question was given to the Netherlands as a donation or had arrived through a commercial transaction.
"The Netherlands is still looking into the situation, and if there is any further information, it will inform the Chinese side in the first time," Xu said.
China has ramped up medical assistance abroad where the novel coronavirus pandemic has shown no signs of easing, but China's efforts have run into rising concerns about the poor quality protective gear and test equipment it offered.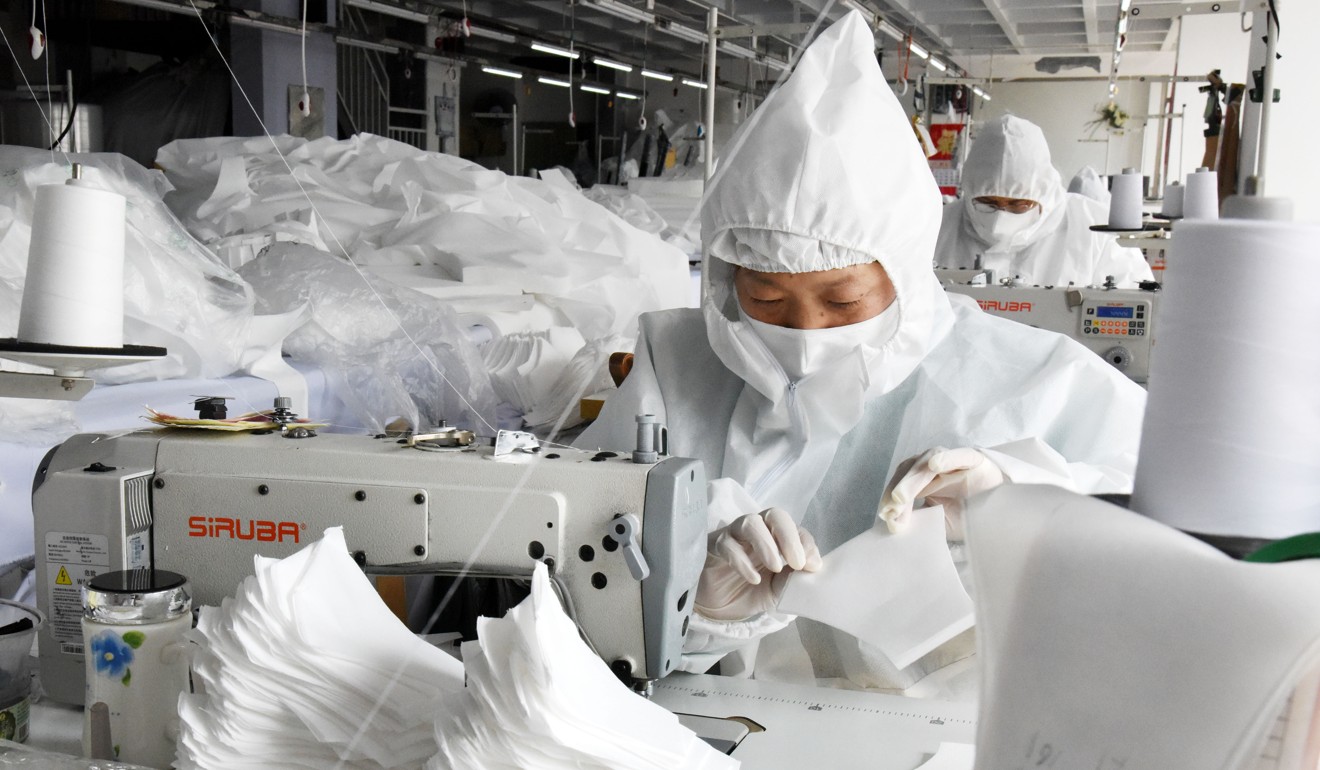 Xu also rejected concerns that China had a political agenda accompanying its medical support. He called for its assistance in not to be politicised.
"The reason why China supports the Netherlands and other countries to fight the pandemic is very simple: we are trying to save lives," Xu said.
"There is no 'geopolitical consideration' as a few claimed. It is normal if some problems arise during the cooperation. These problems can be solved in an objective manner, but should not be politicised."
It is not the first time European countries have had problems with coronavirus-related medical equipment manufactured in China.
The company said it would replace the test kits sent to Spain.
On Thursday, the Chinese embassy in Spain said on Twitter that the Bioeasy test kits had not been approved by China's National Medical Products Administration and were not included in the medical supplies sent by the Chinese government to Spain.
Purchase the China AI Report 2020 brought to you by SCMP Research and enjoy a 20% discount (original price US$400). This 60-page all new intelligence report gives you first-hand insights and analysis into the latest industry developments and intelligence about China AI. Get exclusive access to our webinars for continuous learning, and interact with China AI executives in live Q&A. Offer valid until 31 March 2020.
This article appeared in the South China Morning Post print edition as: Do not politicise medical supplies, countries urged