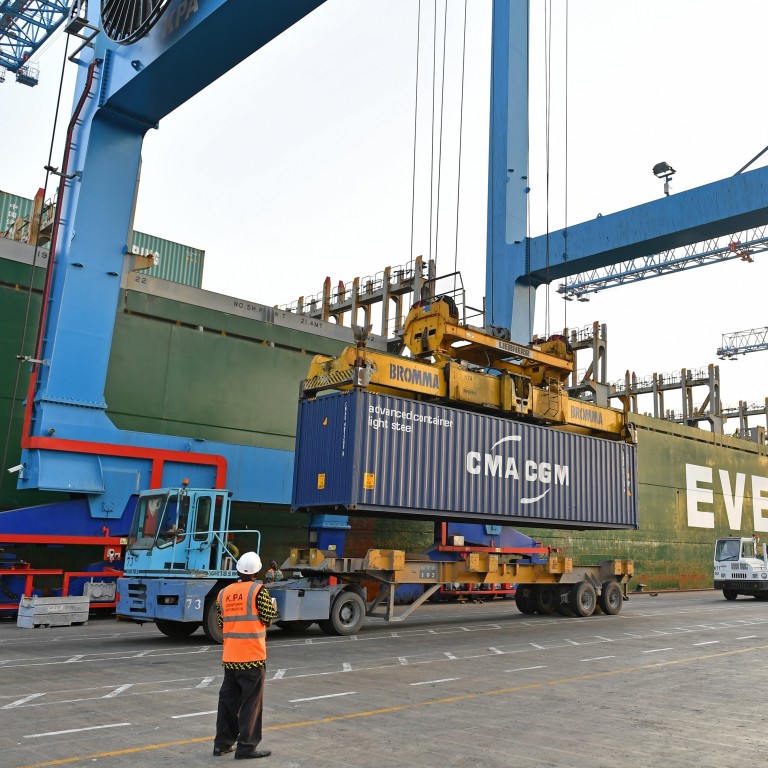 Coronavirus: China-Africa trade down 14 per cent in first quarter to US$41 billion
Closure of factories and ports as part of efforts to battle Covid-19 sees China's imports fall 17.5 per cent in January-March period, while exports drop by 10.5 per cent, customs agency says
Slump comes as no surprise and figures should improve once China's industrial sector gets back on its feet, 'probably in the second half of the year', analyst says
Trade between
China and Africa
plummeted in the first quarter of the year, as the coronavirus piled extra pressure on the world's second-largest economy, which continues to struggle with the impact of a punishing and drawn-out
tariff war
with the United States.
Two-way trade in the January-March period dropped 14 per cent year on year to US$41.23 billion as the closure of Chinese factories and ports in January and February – as part of a nationwide effort to contain the spread of Covid-19 – damaged both exports and imports, according to official figures from China's General Administration of Customs.
China's imports from Africa, mostly raw materials for industry, such as oil and metals, fell by 17.5 per cent in the quarter to US$19.8 billion, while exports dropped 10.5 per cent to US$21.4 billion.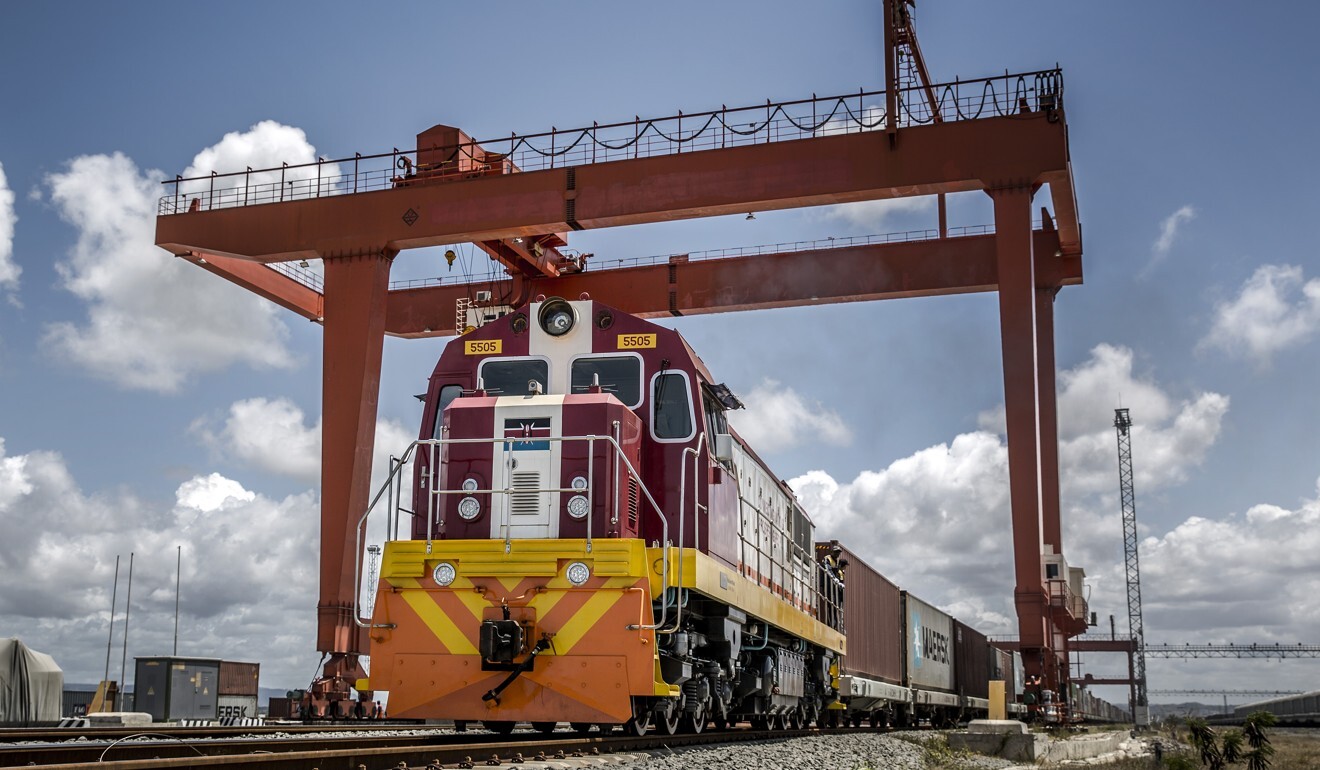 China is the world's largest oil importer but demand for the fuel from suppliers in African countries like Congo-Brazzaville and
Nigeria
slumped in line with the economic slowdown, and its price nosedived on international markets.
In February, Angola's state-owned oil firm Sonangol was forced to resell an oil shipment at a discount after its intended Chinese buyer cancelled the order because of the port closures, according to London-based consultancy Capital Economics.
Trade between the two sides was further interrupted by the decision by many African airlines to suspend all flights to China, in line with the global response to the Covid-19 pandemic.
More than 2.5 million people around the world have been infected with the coronavirus since it was first identified in the central Chinese city of Wuhan at the end of last year, and more than 177,000 have lost their lives to it.
In mainland China there have been almost 84,000 infections and more than 4,600 fatalities. Across the whole of Africa there have been more than 25,000 confirmed cases and 1,190 fatalities, with
Algeria
reporting the most deaths with 392, followed by Egypt with 264 and
Morocco
with 145.
In its "Africa Pulse" report, the World Bank said that sub-Saharan countries' high levels of trade and connectivity with China left them highly vulnerable to the impact of the global health crisis.
But Virag Forizs, an emerging markets economist at Capital Economics, said the first-quarter slump in China-Africa trade did not come as a surprise.
"We expect further disruptions this [second] quarter as lockdowns and other coronavirus containment measures across sub-Saharan Africa weigh on trade and supply chains," he said.
But as China's economy bounced back, "probably in the second half of this year", so too would commodity prices and China-Africa trade, he said.
Jibran Qureishi, regional economist for East Africa with Standard Bank, said recently that African firms had found it difficult to source raw materials from China but the situation was expected to improve as Chinese factories got back on their feet.
"There will be a notable impact on economic output this year as global supply chains are disrupted and negative demand shocks are felt too," he said.
"Timing will be everything. The longer the duration, the more acute or severe the impact will be."
China overtook the US to become Africa's biggest trading partner in 2009. In 2019, two-way trade rose 2.2 per cent year on year to US$208.7 billion, though that gain was considerably smaller than the 19.7 per cent increase reported for the previous 12 months.
Ties between China and Africa have been bolstered by the Belt and Road Initiative, Chinese President Xi Jinping's trade and infrastructure development plan, which has funded the construction of motorways, hydropower plants and railways across the continent.
This article appeared in the South China Morning Post print edition as: Sharp fall in trade with Africa