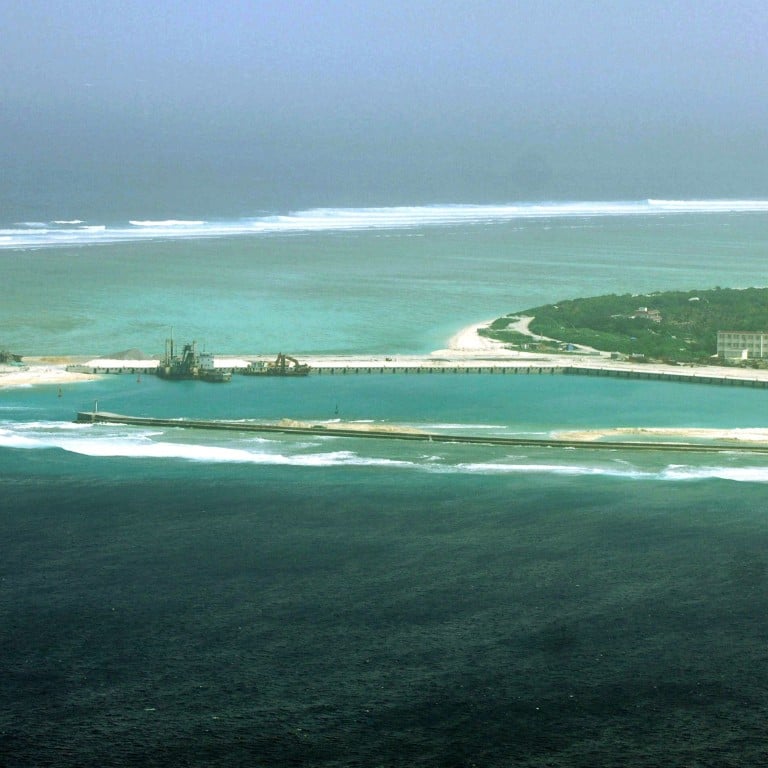 Beijing could face Asean's wrath over 'naming and claiming' of South China Sea features, observers say
Formal identification of 80 topographical formations unlikely to impress the Association of Southeast Asian Nations, with which China is trying to agree a code of conduct for the disputed waterway
Naming of underwater features might also be in breach of international law, regional affairs expert says
Over the weekend, Beijing gave names to 25 islands, shoals and reefs, and 55 undersea mountains and ridges. The last time it made such a move was in 1983, when it identified 287 features in the region where several nations hold competing territorial claims.
While it is perfectly acceptable for countries and marine scientists to give names to geographical features, the UN Convention on the Law of the Sea states that nations cannot claim sovereignty over an underwater feature unless it is within 12 nautical miles of a land feature.
The 80 topographical formations identified by Beijing over the weekend comprised 10 sandbars and two small reefs in the Paracel Island chain that were previously unnamed, 13 smaller reefs, described as "features", around West Reef, which is currently occupied by
Vietnam
, and 55 underwater features spread across the
South China Sea
.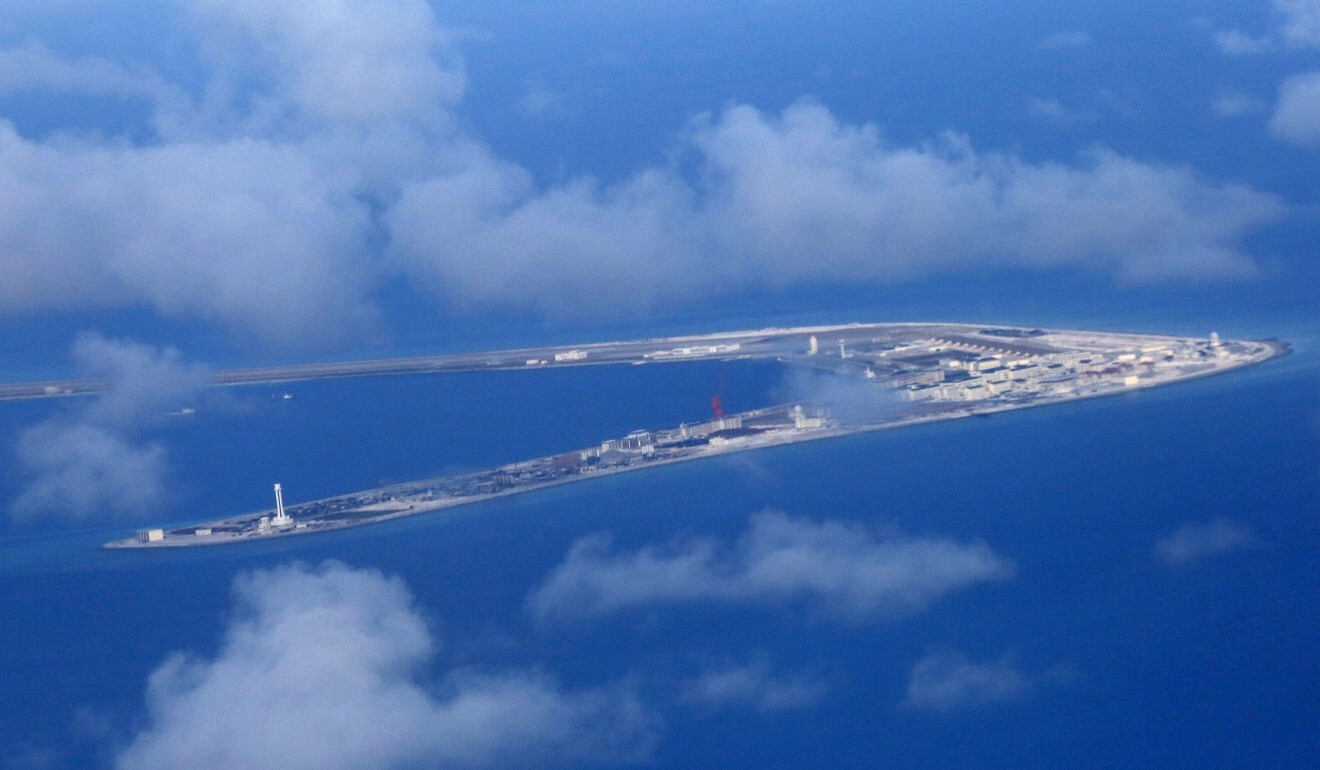 Gregory Poling, director of the Washington-based Asia Maritime Transparency Initiative – a platform for information about maritime security issues across Asia – said Beijing's move to name the South China Sea features was unusual and possibly in breach of international law.
"It's unclear why China decided to give 13 points around the edge of the [West] reef new names. There is no other reef in the South China Sea that it has treated that way," he said.
"And features of the seabed are not open to claims of sovereignty under international law."
Despite the rival views of Vietnam, the
Philippines
,
Malaysia
and others, Beijing has repeatedly asserted its claim to about 90 per cent of the sea, which is one of the world's busiest trade routes and has huge geopolitical significance.
Over the past six years, it has sought to bolster that claim by creating several artificial islands and developing infrastructure for possible military use, much to the consternation of the international community.
Jay Batongbacal, an associate professor at the University of the Philippines College of Law and director of the university's Institute for Maritime Affairs and Law of the Sea, said Beijing's naming of the features was inconsistent with international law.
"The act of surveying and naming underwater features as part of a marine scientific research activity cannot be made the basis of any claim to any part of the marine environment or any of its resources," he said.
But Yan Yan, director of the Research Centre of Oceans Law and Policy at the Chinese state-run National Institute for South China Sea Studies, defended Beijing's move, saying it was merely exercising its sovereign right.
"That sovereignty is controversial does not mean rival claimants cannot do anything. Vietnam and Malaysia have been drilling oil in the disputed waters, for example," he said.
"Beijing's naming of geographical features is a very minor way to exercise sovereignty and sovereign rights. It would be a double standard to let Vietnam and Malaysia exert their rights but not China."
Le Hong Hiep, an expert on Vietnamese affairs at the ISEAS-Yusof Ishak Institute in Singapore, said that Beijing's naming of the features would do little to help smooth its relationship with the
Association of Southeast Asian Nations (Asean)
.
"Such actions not only create tensions with Vietnam, Malaysia and the Philippines, but also cause Asean members to question China's sincerity in negotiating a code of conduct for the South China Sea," he said.
"The unilateral action will delay those negotiations, and also invite more interference from external powers, creating more tension in the region."
Douglas Guilfoyle, an associate professor of international and security law at the University of New South Wales Canberra, agreed.
"It is a long-standing principle of international law in boundary dispute settlement that actions taken by a state to assert its claim to sovereignty over an area are of no legal significance if there is already an existing dispute with another state," he said.
"This rule exists to discourage precisely the kind of behaviour which China has engaged in."
This article appeared in the South China Morning Post print edition as: Backlash fears over Beijing naming of marine features