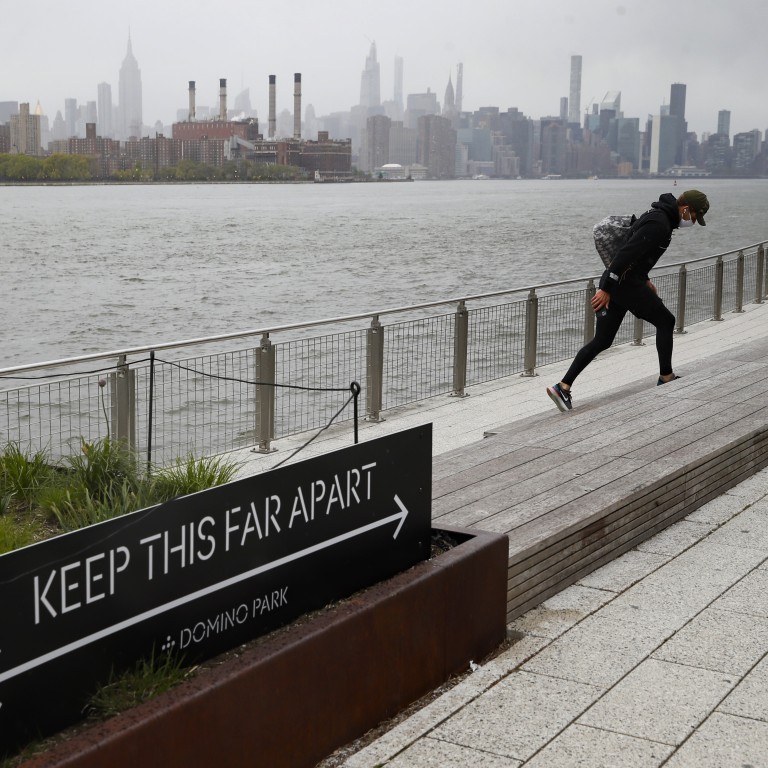 China considers retaliation for US coronavirus lawsuits, Global Times says
Tabloid report says Beijing is considering countermeasures against states and politicians seeking damages over pandemic
Academic calls for action that will cause 'real pain' rather than symbolic strike back
Beijing is considering taking retaliatory action against specific American states and politicians seeking damages from China over the
coronavirus pandemic
, according to Chinese state media.
Anonymous sources quoted by hawkish tabloid
Global Times
on Thursday said punitive measures could be taken against individuals such as
Missouri attorney general Eric Schmitt, who filed a lawsuit in April
against the Chinese government and Chinese Communist Party for the "enormous death, suffering and economic losses they inflicted on the world".
The report also singled out Missouri senator Josh Hawley, Arkansas senator Tom Cotton and Texas congressman Dan Crenshaw – all Republicans – for introducing legislation that would allow Americans to sue the Chinese government for damages caused by the disease.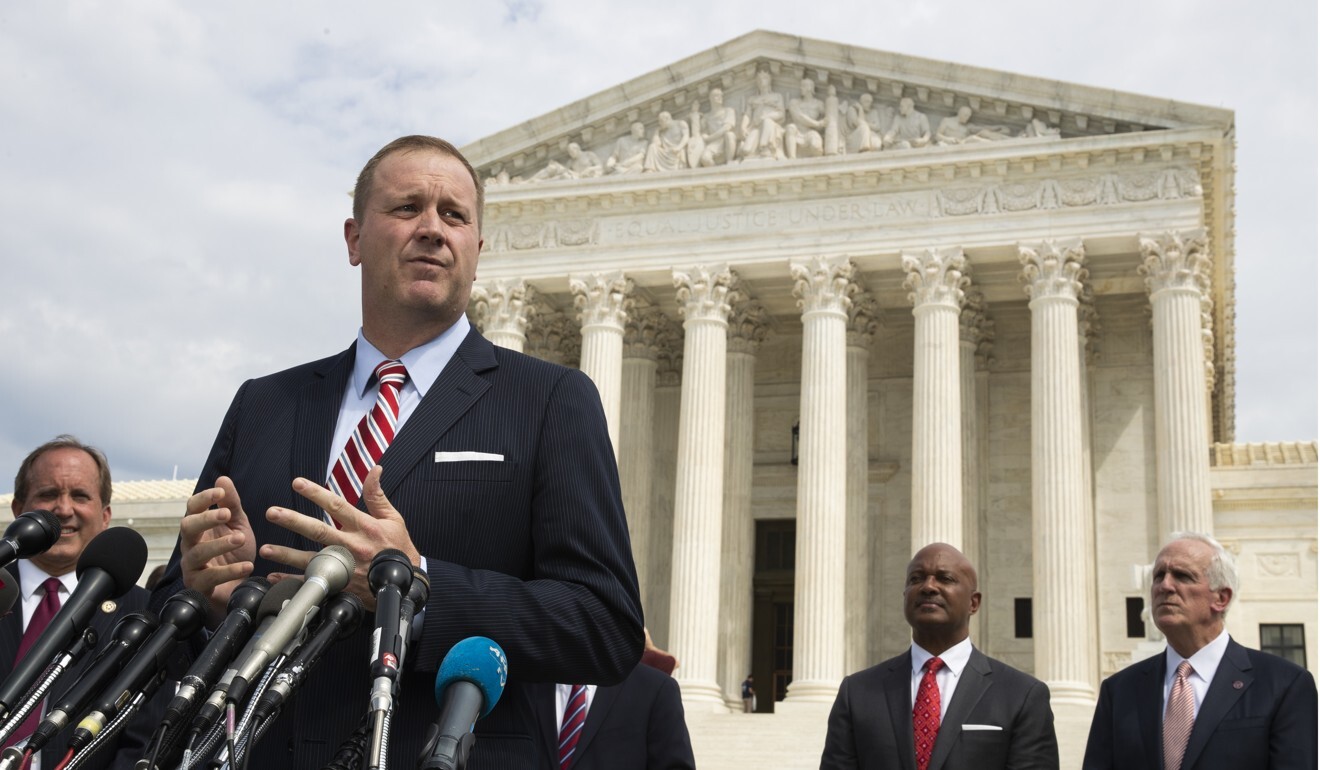 "We must resolutely crack down on those politicians who, for no reason, undermine China-US ties for their own political benefits," Yuan Zheng, a research fellow at the Chinese Academy of Social Sciences, was quoted as saying.
"For those who promote anti-China legislation, we need to find out what the business ties are between those officials or their families with China. We can't just strike back symbolically, but impose countermeasures that could make them feel the pain."
"Some people in the US failed to fight the epidemic themselves and failed the trust of the American people. But they have not made reflections of how to improve their work. Instead, they have slandered other people and launched lawsuits against China," he said.
"We urge the US to stop slandering and discrediting China, stop promoting relevant bills, and playing this nonsense blame game. On whether China has any disciplinary measures, I have no further comments."
Shen Dingli, a Shanghai-based expert on Sino-US relations, said Beijing had a number of options available to counter the proposals by the American lawmakers, including calling for an investigation into US virology labs.
"China could tighten the visa requirements for US politicians or freeze their assets and investments in China," he said.
"At the same time, an independent, third-party investigation, possibly led by the UN, could be conducted not only in Chinese laboratories but also American ones."
Tensions between China and the US have been escalating over culpability for the pandemic, with US President Donald Trump's administration slamming Beijing for cover-ups and missteps in its initial handling of the outbreak, and the Chinese leadership accusing Washington of seeking to shift blame and politicise a global health crisis.
There have been growing calls in Washington to hold China accountable for its handling of the outbreak, including withholding information and silencing whistle-blowers – charges that Beijing has dismissed.
Schmitt and 17 other US state attorneys general on Tuesday called on Congress to investigate Beijing's pandemic response, which they said had "wreaked havoc on our states and the nation". Their letter said other states were considering following Missouri in filing lawsuits against China.
China's foreign ministry in April dismissed the lawsuit as "abusive" and insisted the country had been open and transparent since the coronavirus was first identified in China at the end of last year.
As of Thursday, Missouri had reported more than 10,000 infections and over 540 deaths from Covid-19, according to official figures.
The state sold US$598.5 million worth of agricultural products, including soybeans, to China in 2019 and imported nearly US$4.1 million worth of Chinese goods, US government data showed.
Questions have also been raised about the state of the
phase one trade deal
signed by China and the US in January, which held off on further tariffs in their extended trade war. Trump tweeted late on Wednesday that the world was "hit by the plague from China" soon after the agreement was signed.
"As I have said for a long time, dealing with China is a very expensive thing to do," he wrote. "100 trade deals wouldn't make up the difference – and all those innocent lives lost!"
US national security adviser Robert O'Brien said last month that there was "really a huge burden on China" to tell the world where the Covid-19 virus originated, and that he was watching how the lawsuits filed against China would play out.
"The Chinese have a lot of assets around the world, but we'll see what happens," he told Fox News.
"We've got to stop this, we've got to stop the export of these viruses from China, we're going to make our position and we have made our position on these issues very clear to the Chinese."
Democrats in the US have accused the Trump administration of trying to cover up its own missteps in handling the coronavirus. House Speaker Nancy Pelosi said the president had cost American lives by initially downplaying the severity of the pandemic and delaying critical medical equipment and tests.
The US has been the hardest hit by the pandemic, with close to 1.4 million confirmed cases and more than 84,000 deaths.
Additional reporting by Catherine Wong
This article appeared in the South China Morning Post print edition as: Retaliation for US lawsuits considered, report says